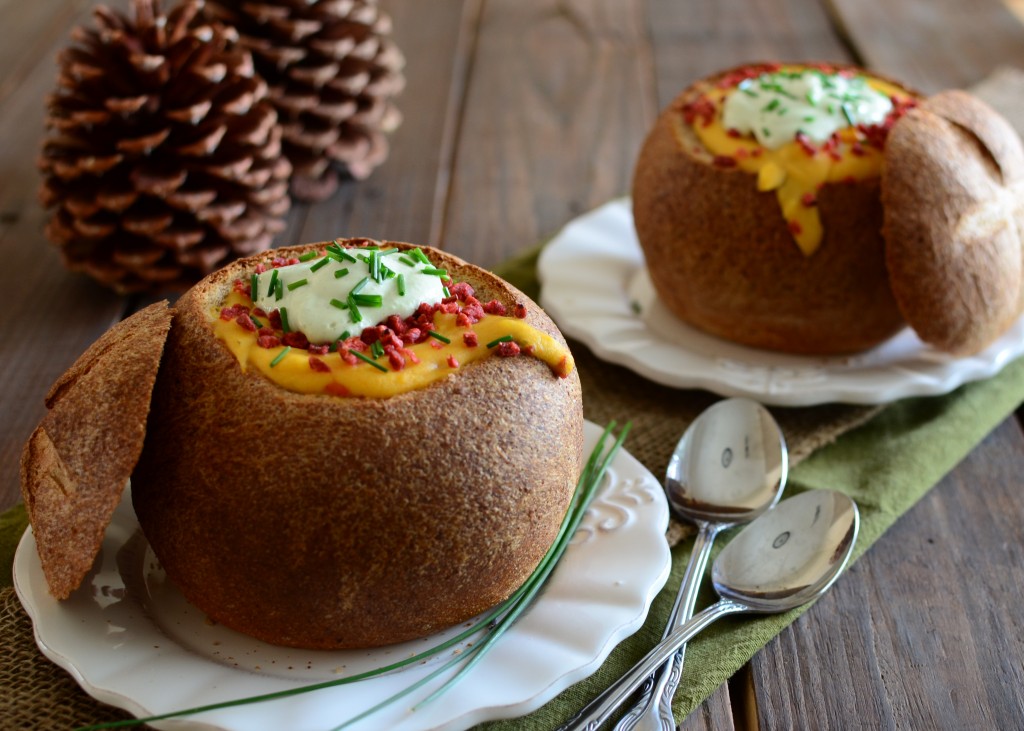 I think it is no coincidence that I created this recipe in college. What better thing could there be to calm a college student's nerves and to help to ease their stress than some heart-warming homemade loaded cheesy baked potato soup? I can think of little else. Except for Christmas break, of course.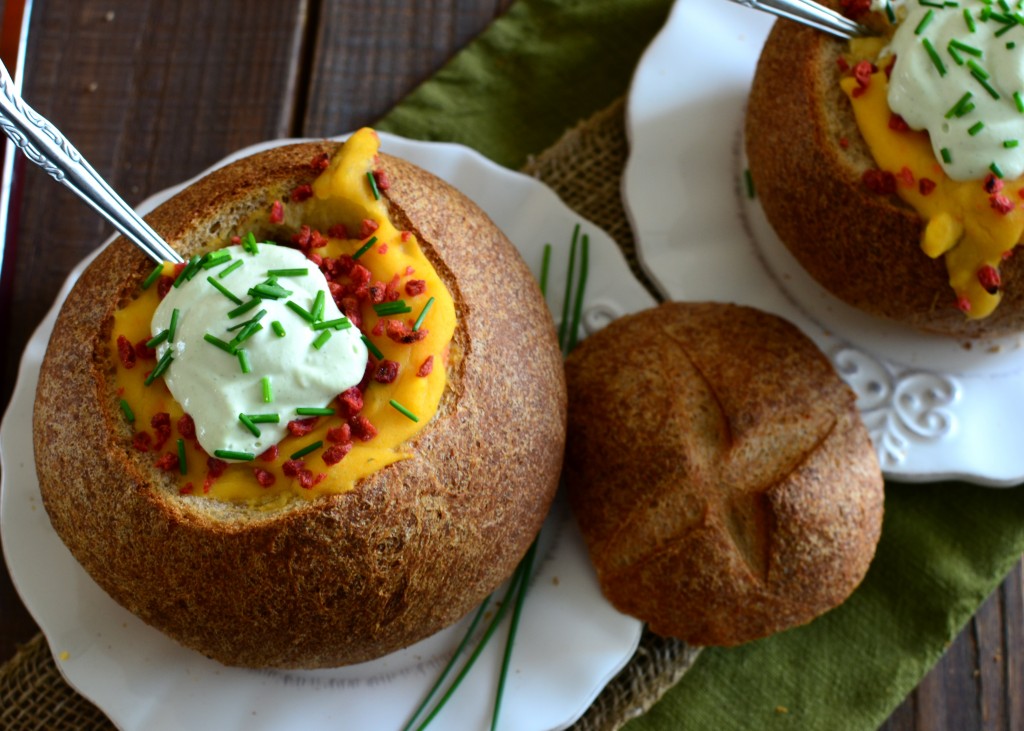 Speaking of Christmas break, that time can't come soon enough for me. Since I'm a nurse, Christmases with family are a rarity that we treasure. And this year, it's my turn. For a variety of reasons, this will be my first Christmas with my family in three years. That is way, way too long. Maybe this year we will even eat some loaded cheesy baked potato soup in a bread bowl together.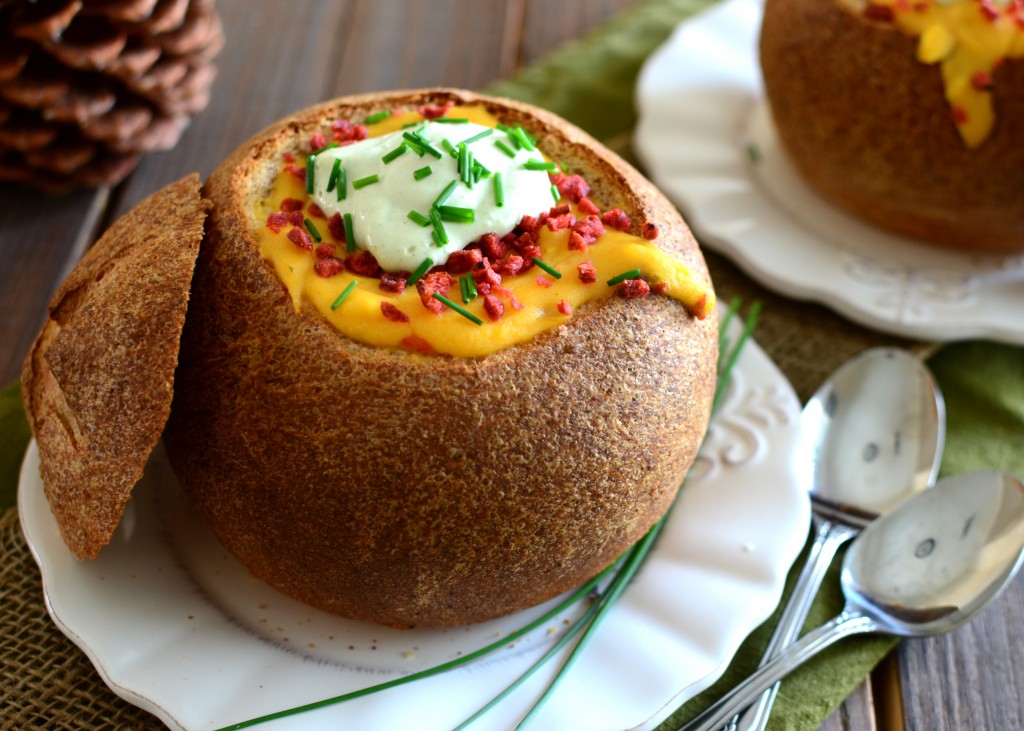 Don't know what to make for dinner? Whip up a pot of this soup and your family will be begging for more. With midterms coming up for a lot of my friends this week and even for me, this soup will hit the spot. Soak up the creamy comfort of this loaded cheesy baked potato soup with some friends and family.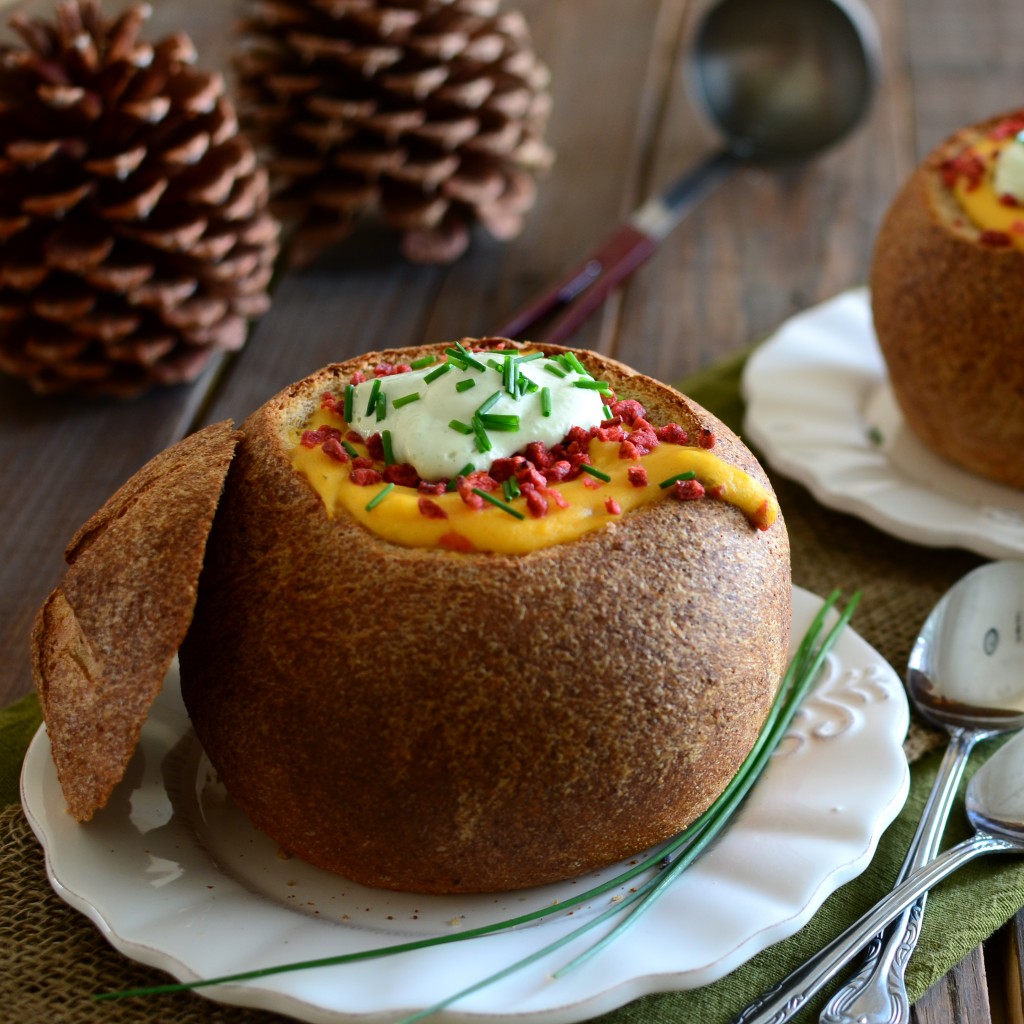 Loaded Cheesy Baked Potato Soup
2013-10-19 22:41:40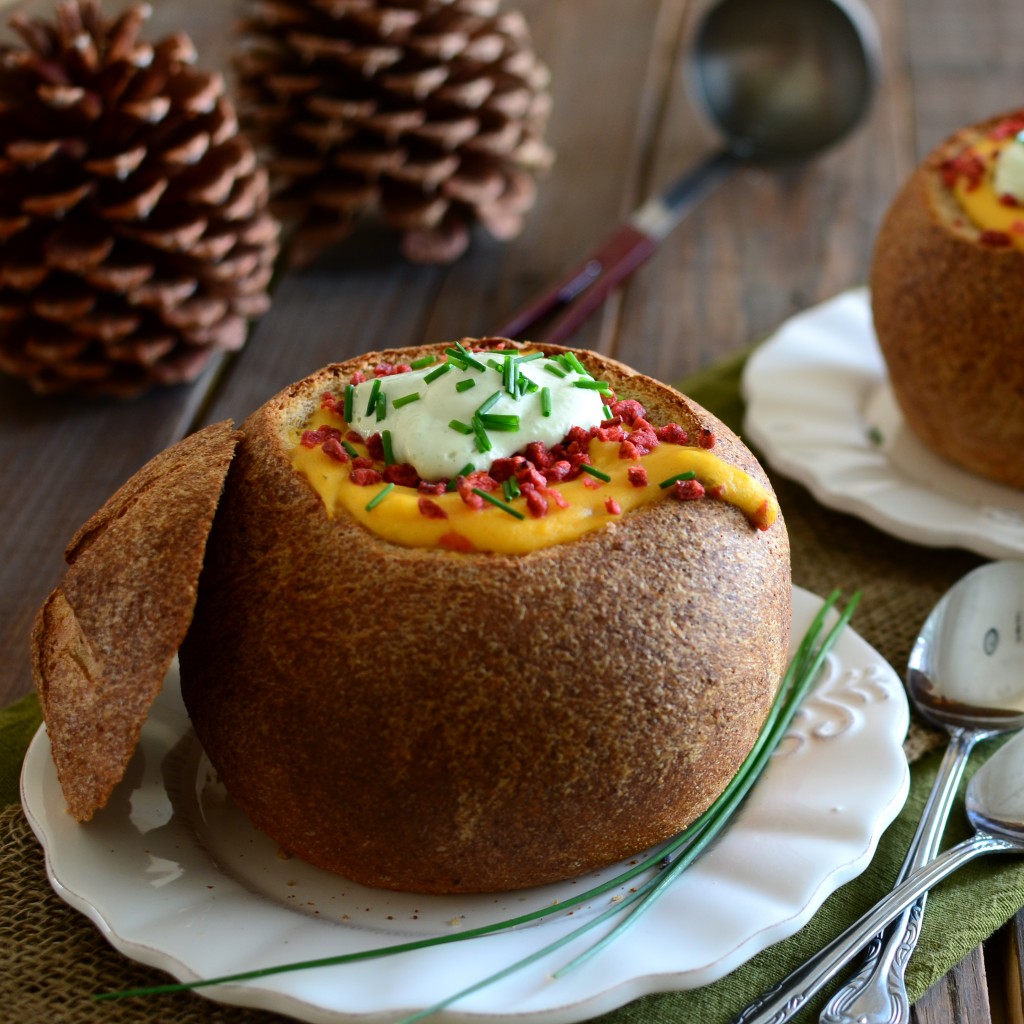 Serves 6
Ingredients
6 C. water
5 C. potatoes, peeled and chopped (5-7 potatoes)
1 onion, peeled and chopped
1 1/2 C. carrots, peeled and chopped
1 tsp. garlic powder
2 tsp. onion powder
2 Tbsp. McKay's chicken-style seasoning, vegan (opt.)
salt to taste
chives (opt.)
baco bits (opt.)
Instructions
In a stock pot, bring the water to a boil.
Add in the chopped potatoes, carrots, and onions.
Add in the garlic powder, onion powder, salt, and chicken seasoning.
Boil all together for 15 minutes, or until the vegetables are soft.
Pour half of the soup into the blender and liquify.
Pour the liquid soup back into the pot with the chunky soup. Stir together.
Adjust seasonings to taste.
Add in chopped chives (opt.)
Serve topped with chopped chives, vegan mayonnaise, and baco bits (opt.)
Veggie On A Penny http://www.veggieonapenny.com/