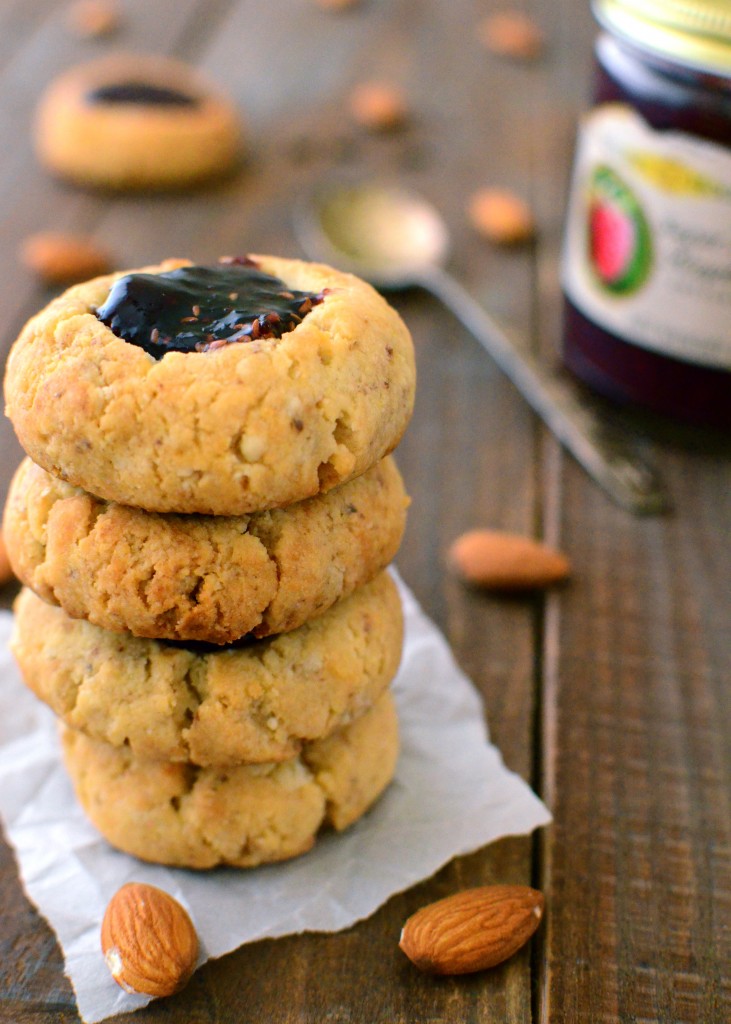 These cute little thumbprint jam cookies are fun to make and gluten-free. I'm not entirely sure why but for some reason it seems like gluten-free is taking over the world. These cookies use almond flour instead of regular flour which is helpful to the recipe in several ways. First of all, using almond flour includes the natural oils from the nuts which have untold health benefits. This cuts down on the use of refined oils needed. Secondly, almond flour is naturally sweet which means less refined sugar in the cookies. And finally almond flour is, of course, gluten-free, so it's a win-win-win.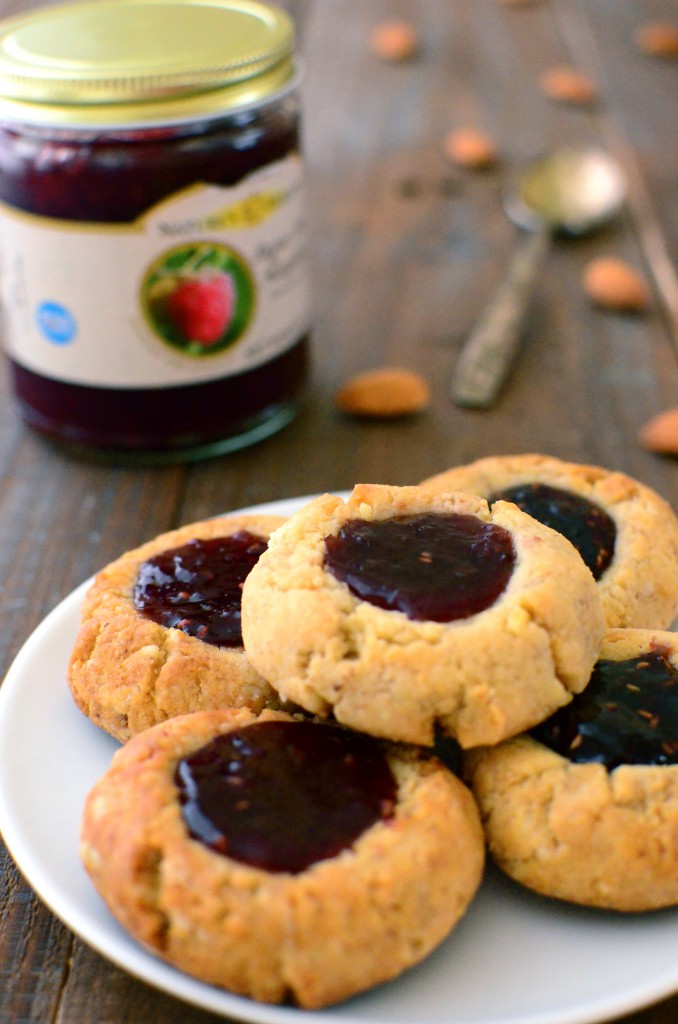 These cookies have also got to be one of the funnest cookies to make. After you roll them all out into their little balls, you take your thumb and smush it into the top. (Smush. What a fun little word.) I know, your parents told you not to play with your food. Well this time you get to break the rules. Then carefully spoon the jam into the little wells you created.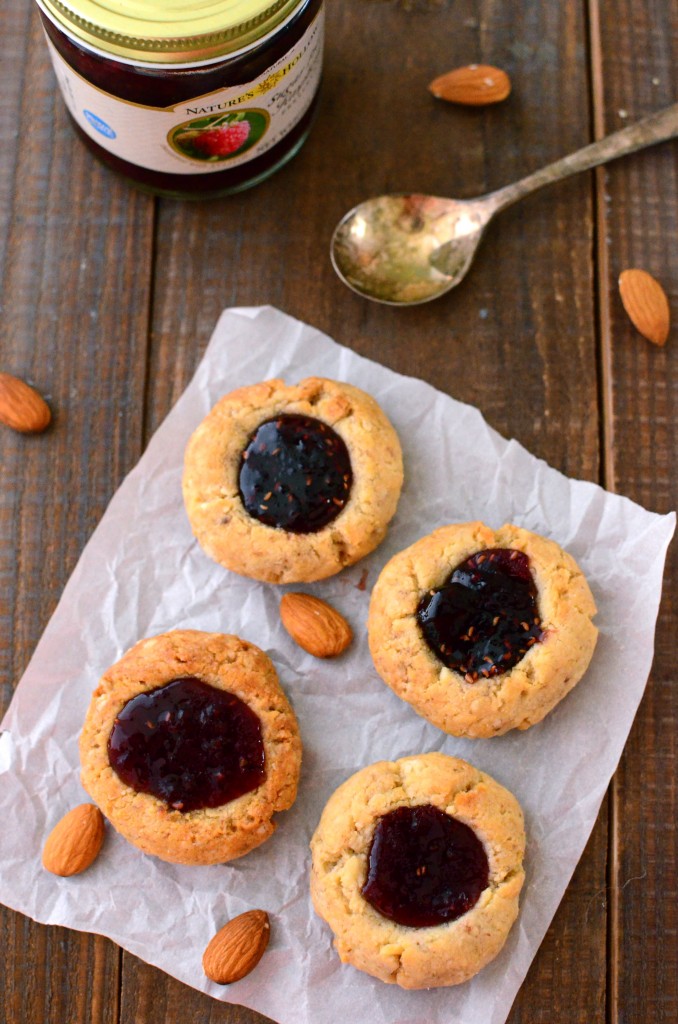 When I went to the store to buy the raspberry jam for these, I came across a jar that claimed to be sugar free. Interested, I peaked at the label and notice that instead of sugar it used xylitol. Have you come across this sugar? It turns out that xylitol is really great for your teeth since it inhibits the bacterial growth that normally causes cavities (really helpful nerdy information can be attributed to Ryan, since he is in dental school.) So double-score. Gluten-free cookies with raspberry jam that actually helps your teeth not get cavities! That's what I call a merry Christmas.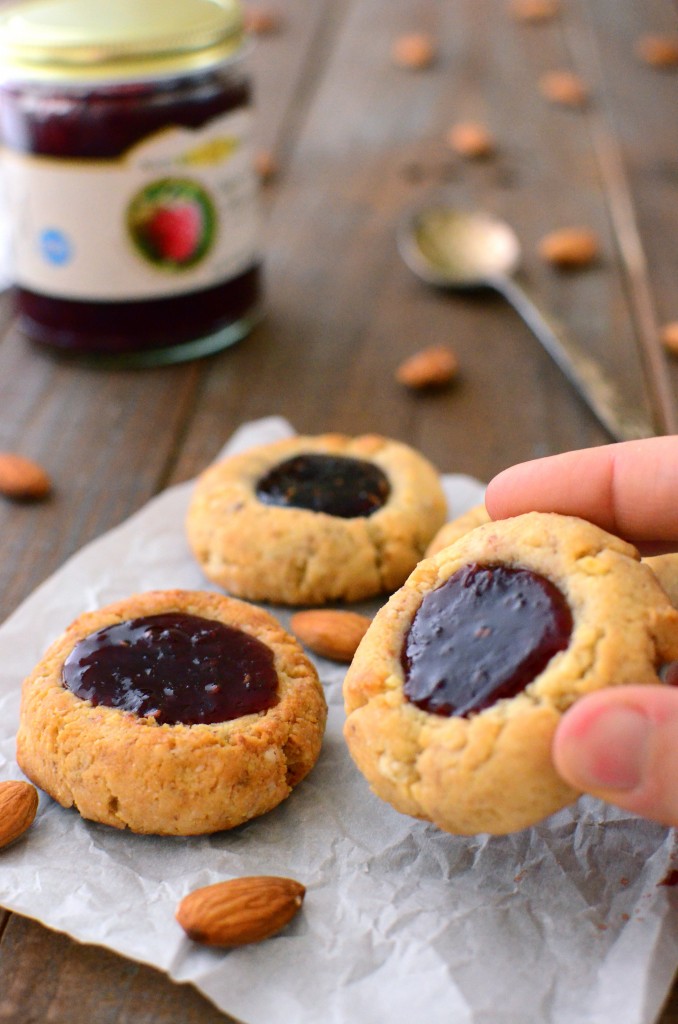 I just want to give a shout-out to a new blog I stumbled upon that inspired me with these cookies, and from which I lightly adapted my recipe. Make sure to check out the awesome people at Detoxinista.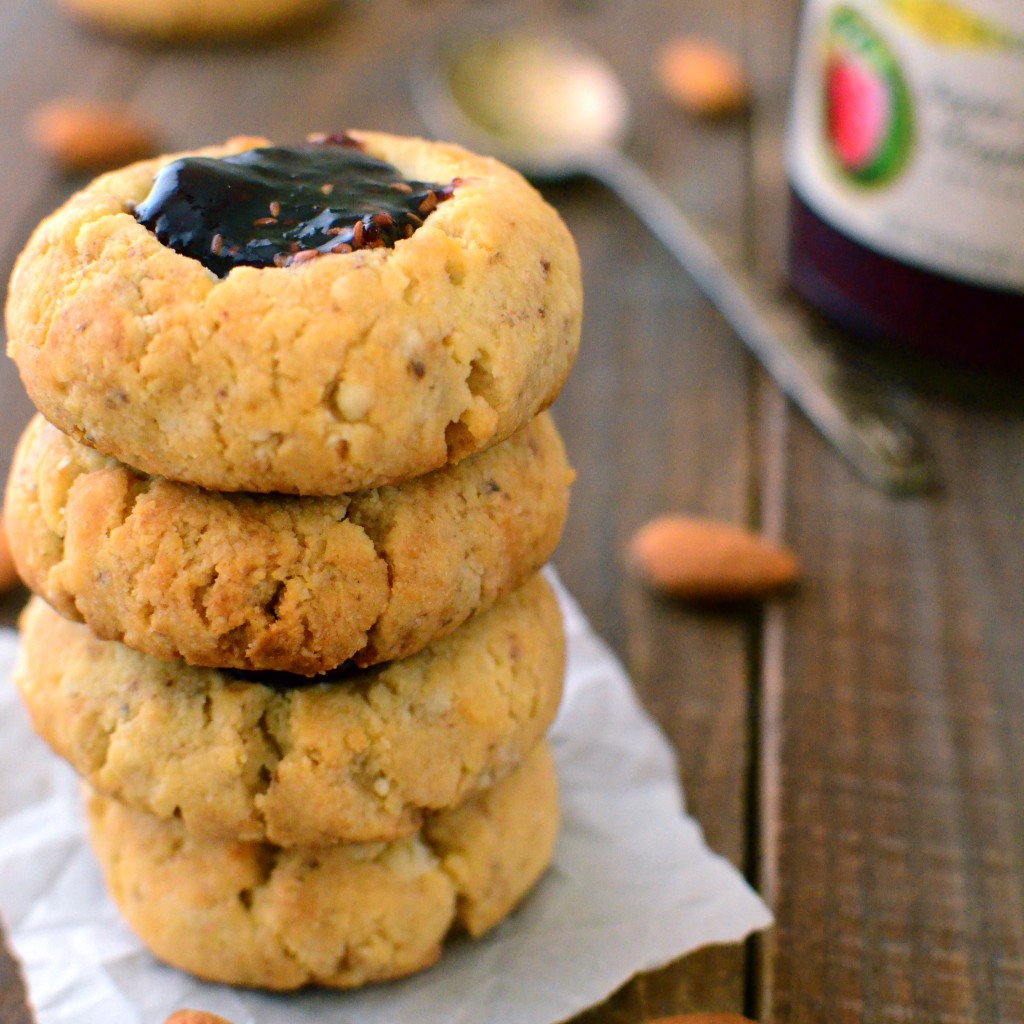 Thumbprint Jam Cookies, gf
2013-12-16 14:39:16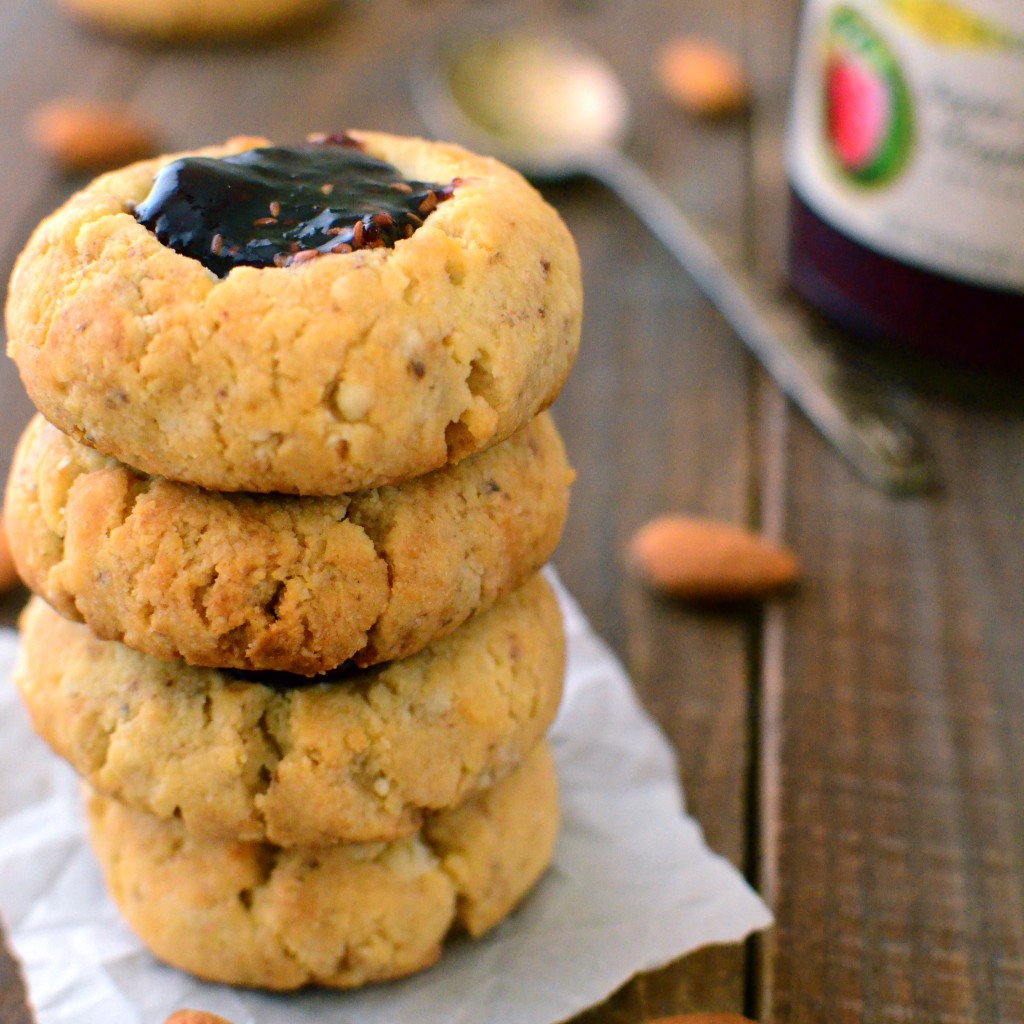 Ingredients
2 C. almond flour*
1/4 C. shredded coconut, sweetened or unsweetened
1/4 C. maple syrup
1 tsp. vanilla
1/4 tsp. salt
raspberry jam for filling
Instructions
In a blender such as a VitaMix, pulse together the almond flour and shredded coconut until fine. Pour mixture into a medium-sized mixing bowl. Mix in the maple syrup, vanilla, and salt. Preheat oven to 350 degrees. Form dough into balls and place on a pre-greased baking sheet. Use thumb to make a well in each cookie. Carefully spoon a bit of raspberry jam, or your favorite fruit jam, into the center of each cookie. Bake at 350 degrees for 10-12 minutes or until lightly golden. Transfer to a cooling rack to cool completely before serving.
Notes
*You can buy almond flour already made, or follow the directions for making your own to save money here: http://detoxinista.com/2012/04/make-your-own-cheaper-almond-flour/
Adapted from Detoxinista
Veggie On A Penny http://www.veggieonapenny.com/