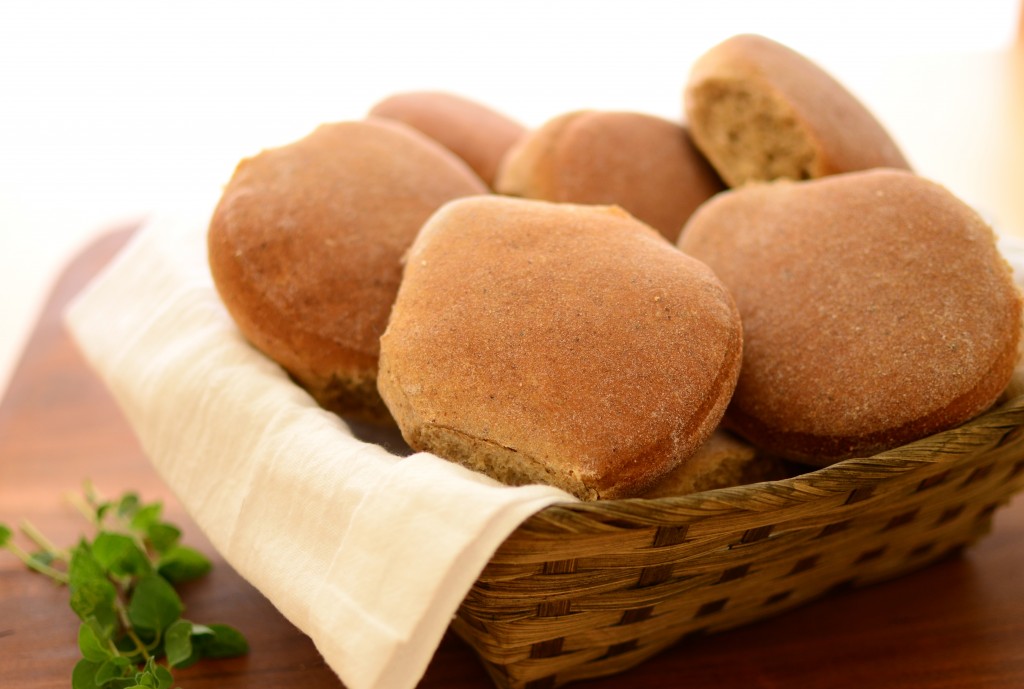 I can't say that waking up is exactly my favorite part of the day. It's tough to crawl out of my warm cozy bed. Then to make matters worse, I often have to wake up to some sort of buzzing or beeping, which is pretty annoying all by itself. Can anyone relate?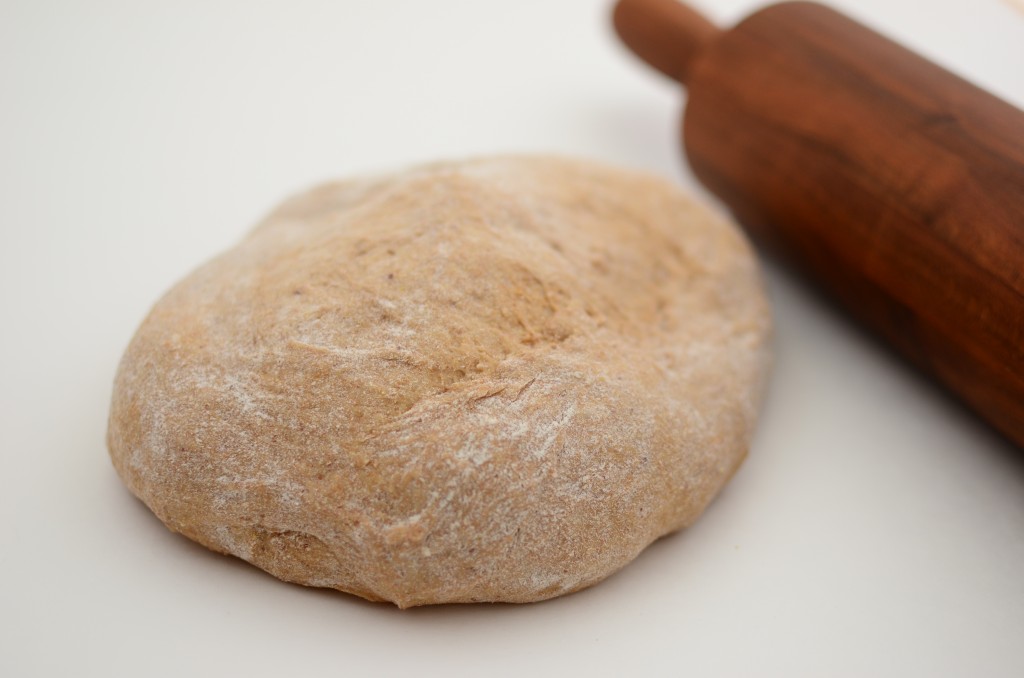 But, there are a few blissful ways to wake up. Namely, a kiss from Ryan. There's also a close second: the aroma of something baking wafting in under my door. Yes! There is nothing that pulls me out of bed like the smell of breakfast. Or anything baking, for that matter.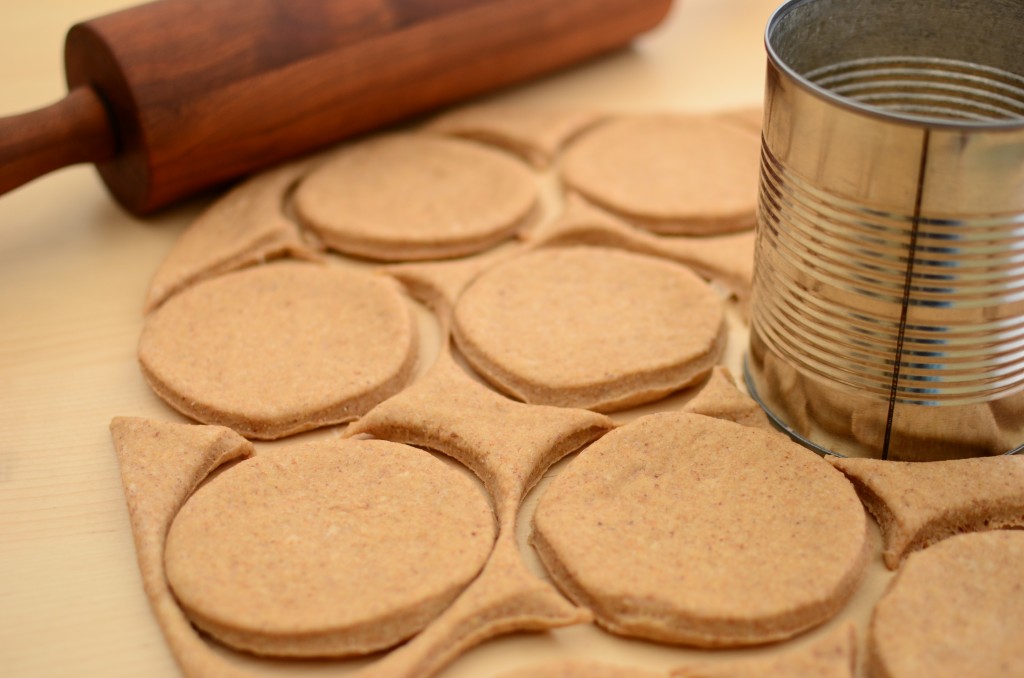 A few years ago my parents bought me a bread maker for Christmas. My life has never been the same. I love to toss in a loaf in the evening, set it to timed bake, and wake up in the morning to the temptingly sweet smell of fresh-baked bread.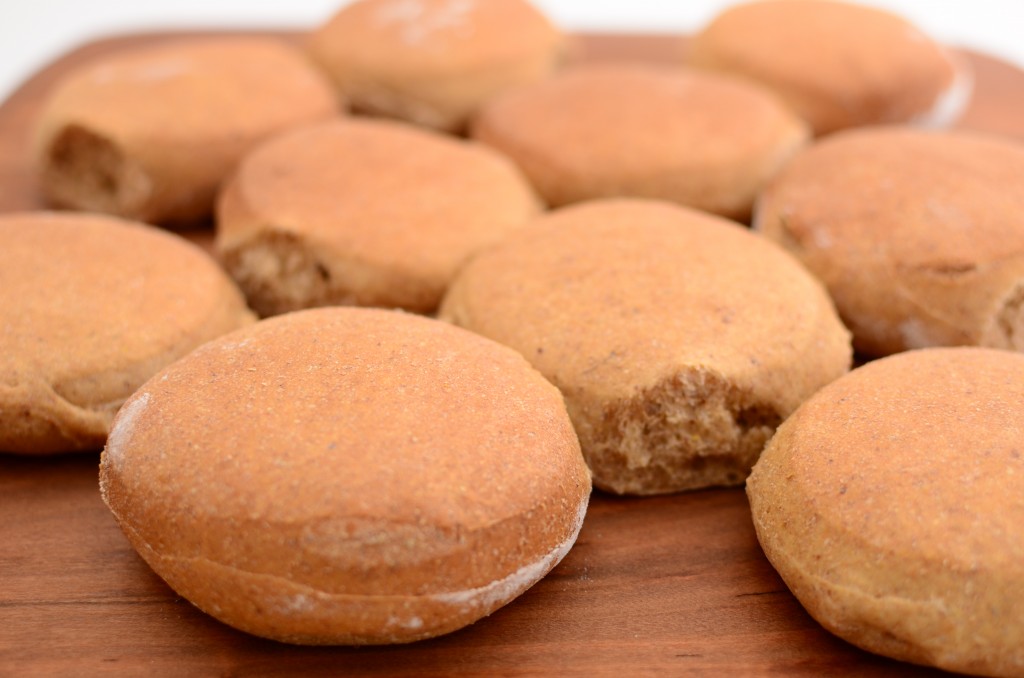 This summer we modified the recipe a bit. Instead of loaves, we've been making batch after batch of bread buns. Our garden has been growing the most beautiful oversized juicy tomatoes, and faster than we could possibly eat them all!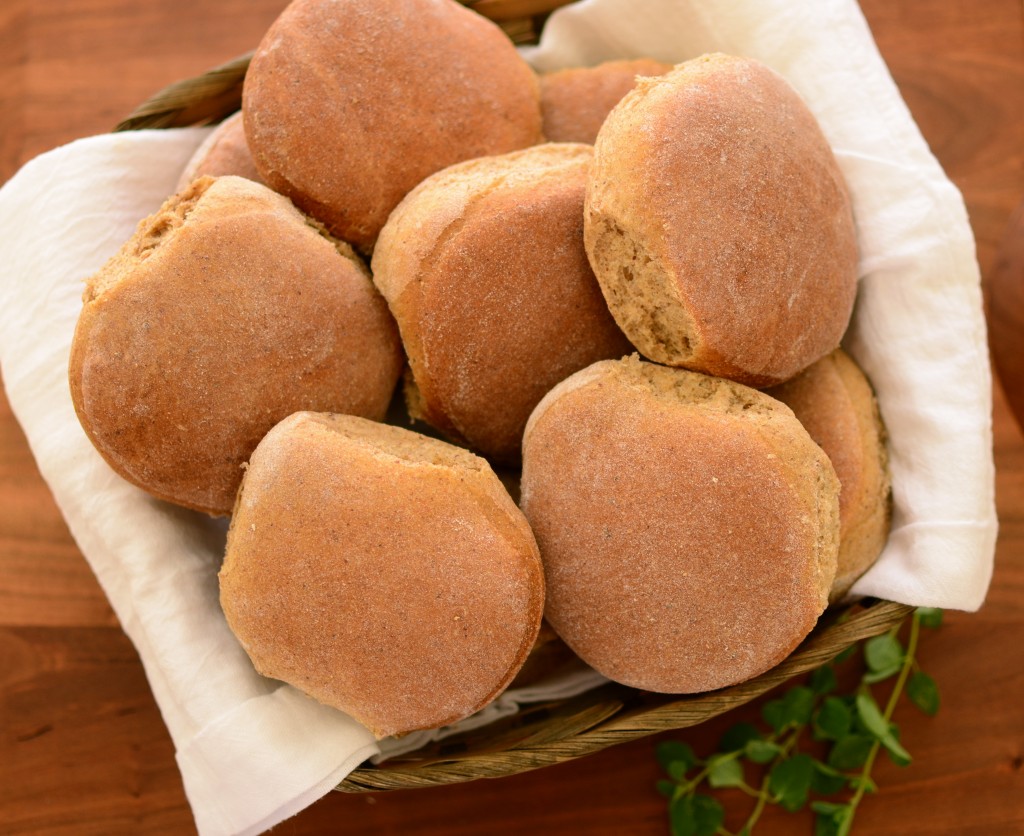 We love to put a thick slice of tomato onto toasted homemade bread buns with a thin spread of mayo and a sprinkle of basil. Or some of these chipotle garden burgers. Top it off with a little cherry chocolate cookies and ice cream. Summer at its best!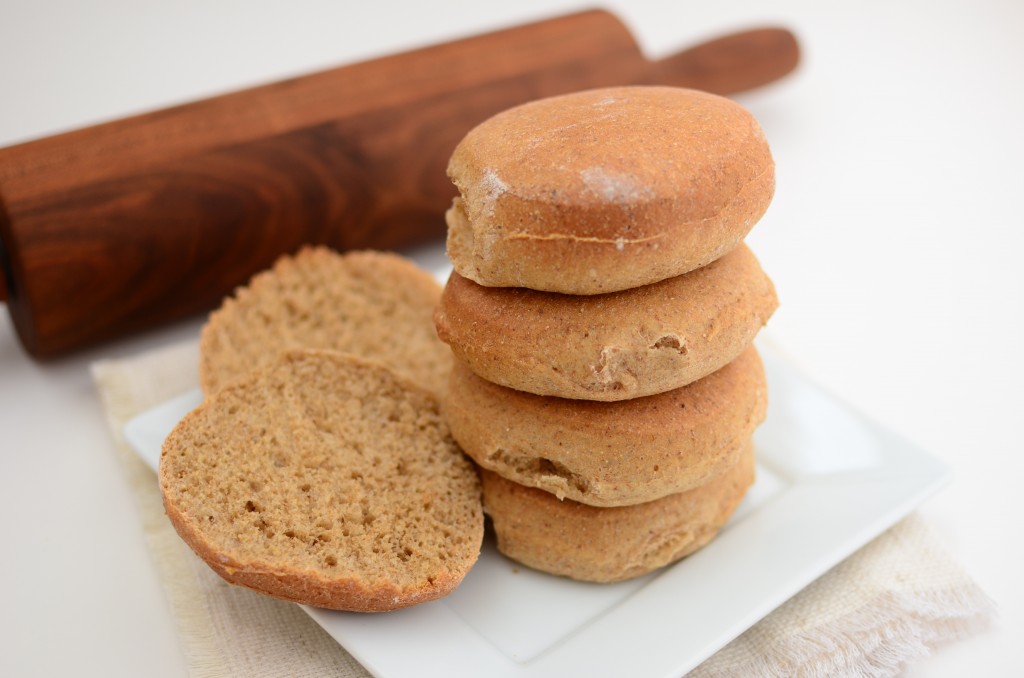 Homegrown tomatoes. Open-faced sandwich. Fresh basil. Summertime. How could you resist?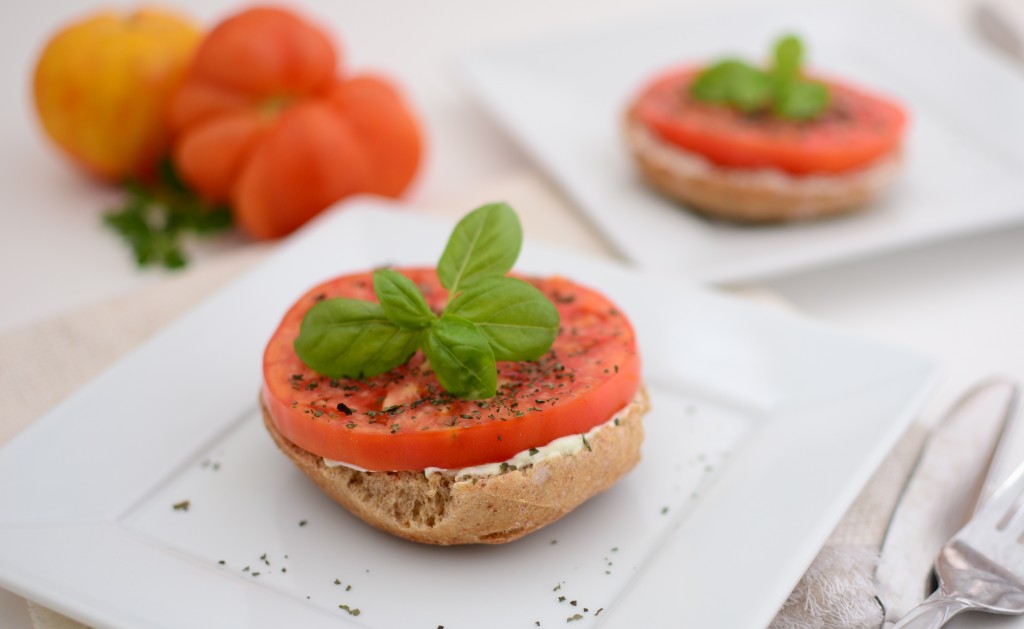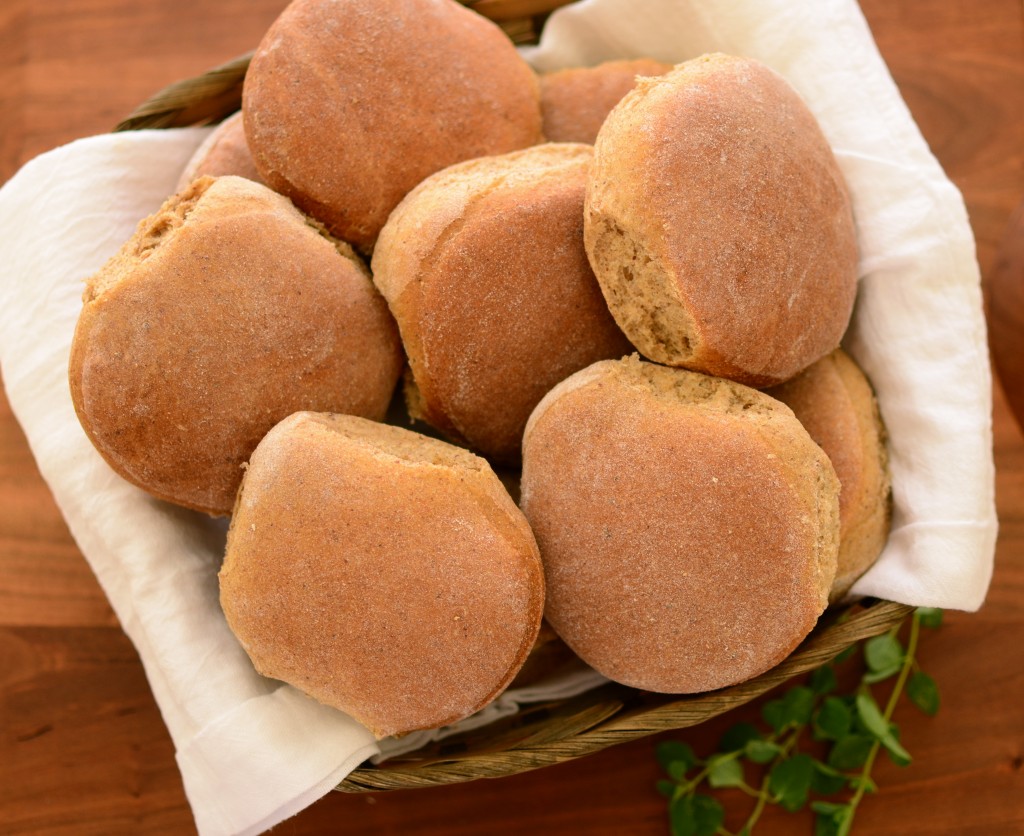 Whole Wheat Bread Buns
2013-07-30 16:28:39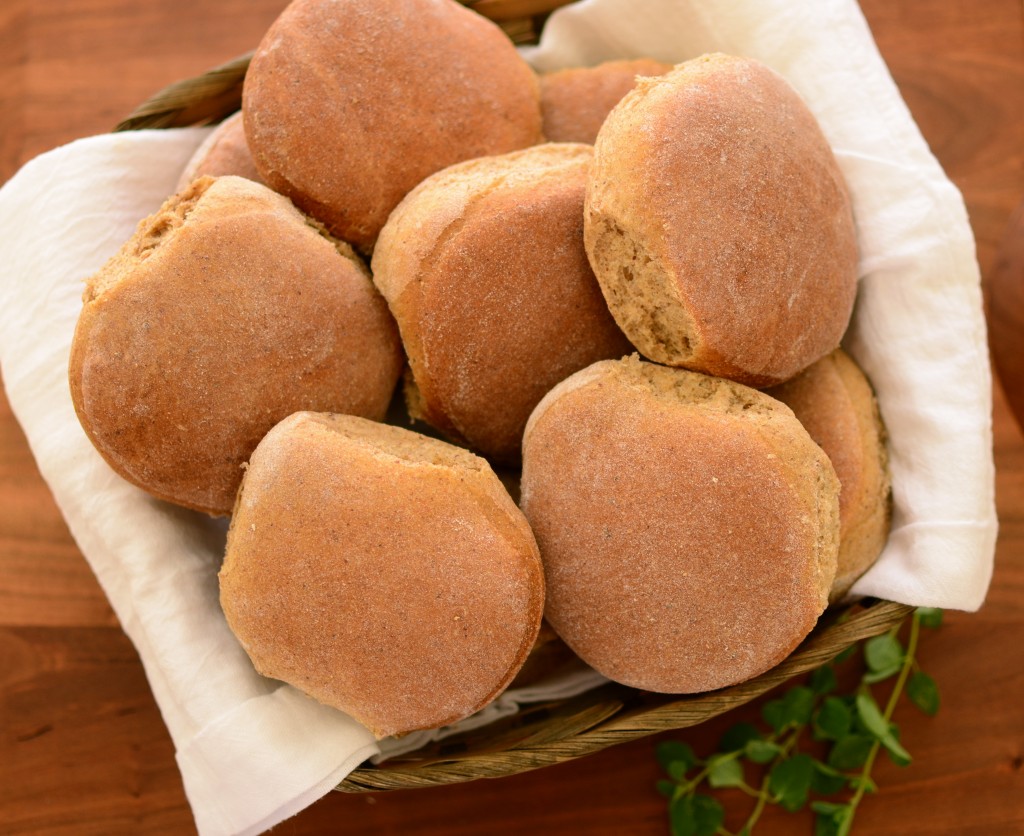 Serves 12
Ingredients
1 1/4 C. lukewarm water
1 Tbsp. olive oil
2 Tbsp. honey
2 1/4 C. whole wheat flour
1/4 C. all-purpose flour
1/4 C. gluten flour
1 tsp. salt
1 1/2 tsp. bread yeast
3 Tbsp. ground flax seed
In the bread maker
Put in all ingredients in the order listed.
Run bread maker on the dough cycle.
After the dough has finished the cycle
Turn it out onto a floured surface.
Roll the dough to approximately 1/4 inch with a rolling pin.
Punch circular "buns" out of the dough.
Transfer buns to a non-stick baking sheet, or spray sheet with non-stick spray.
It is ok if the buns loosely touch each other on the sheet.
Allow the buns to rise until tripled in size, approximately 2-3 hours in a warm area.
When buns appear to be well-risen, preheat oven to 350 degrees.
Bake buns in oven for approximately 30 minutes, or until golden-brown on top.
Allow buns to cool before slicing.
Store in an air-tight container or bag.
Notes
If you want to make this recipe in a kitchen aid or other bread mixer, let the machine knead the dough for about 20 minutes. Allow the dough to rise for 1 hour. Proceed with the rest of the direction as listed above. If you want to make this recipe by hand, knead it for 20 minutes, let it rise 1 hour, then proceed with the rest of the directions listed above.
To punch out the dough I recycled the can from a large jar of canned peaches (pictured above.)
I have discovered it is basically impossible to let these guys rise too much. They just get fluffier and fluffier.
These buns will keep for 5 days out of the freezer or 1 month in the freezer.
Veggie On A Penny http://www.veggieonapenny.com/