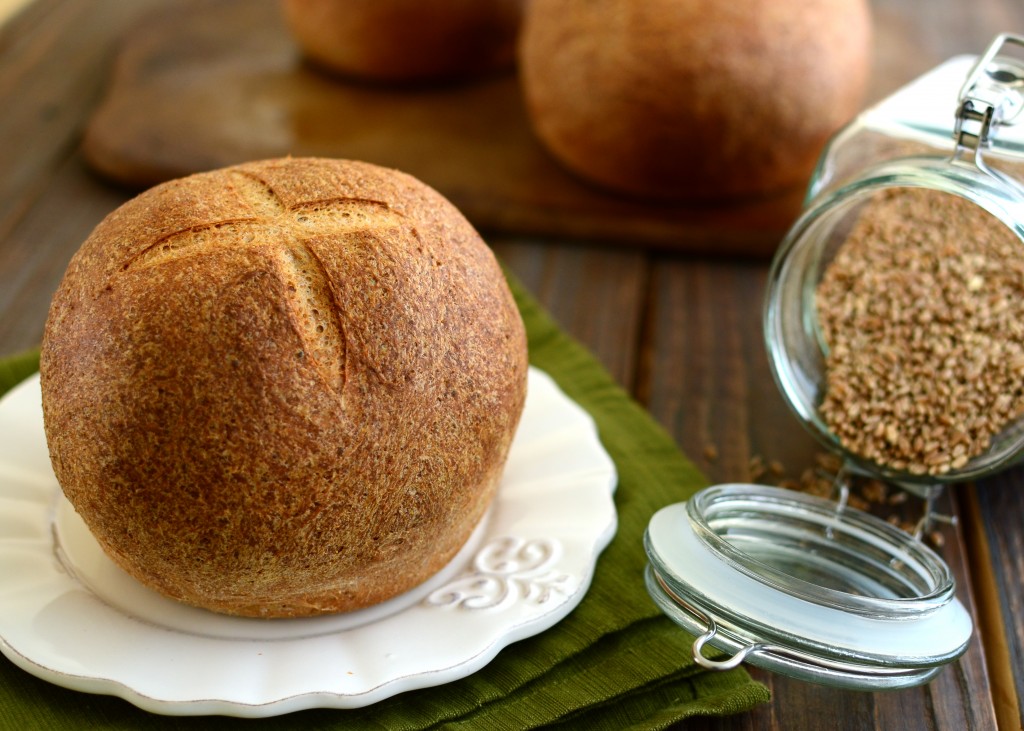 The only thing better than warm soup on a chilly fall evening is a bread bowl filled with warm soup on a chilly fall evening. I used to think that this soothing goodness was something that could only be found at Panera, but recently I found out otherwise. With relatively minimal effort, you can enjoy bread bowls filled with your favorite homemade soup right in your own kitchen.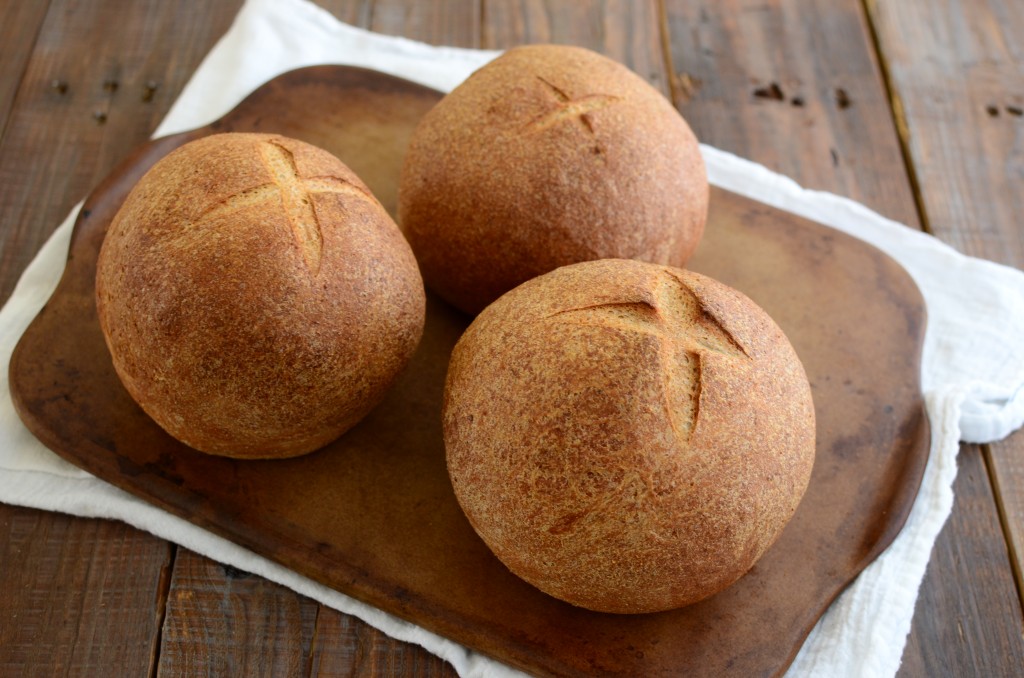 I learned something else cool while making these bread bowls. See those cool slash marks on top that make the bread look oh-so-irresistibly-rustic? Uh-huh. You're gonna learn how to do that too.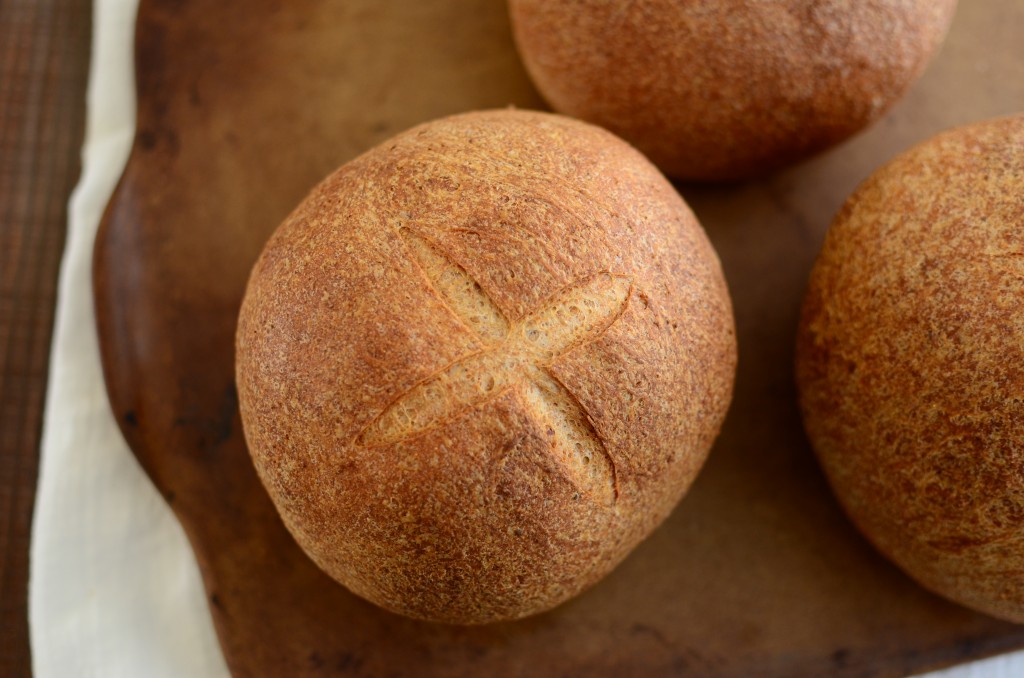 Only one warning I must add: if you make these things once, be prepared to be making them again and again because everyone will be begging you for more. They're just the coolest way ever invented to eat your soup, what can I say.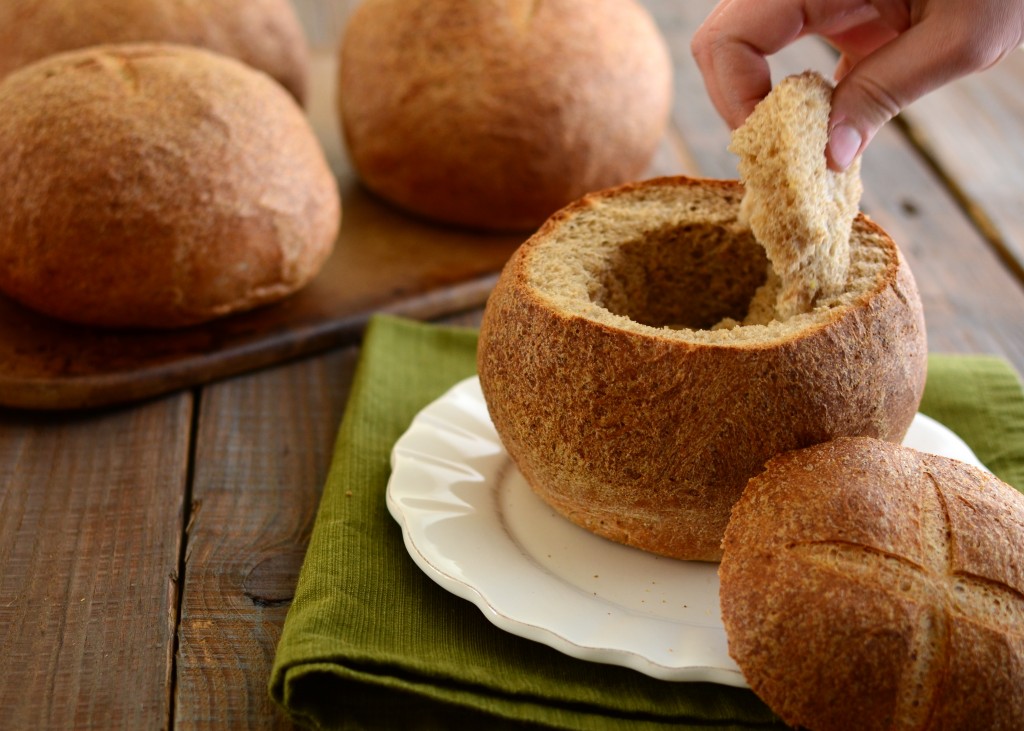 Check back this Sunday for loaded cheesy baked potato soup in a bread bowl!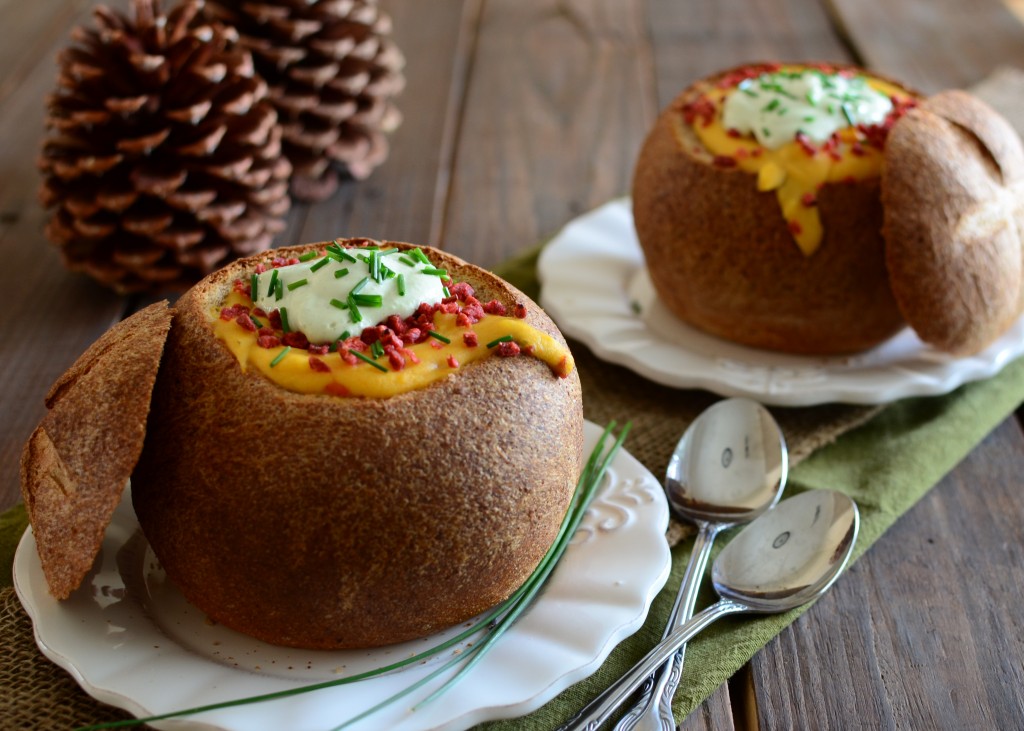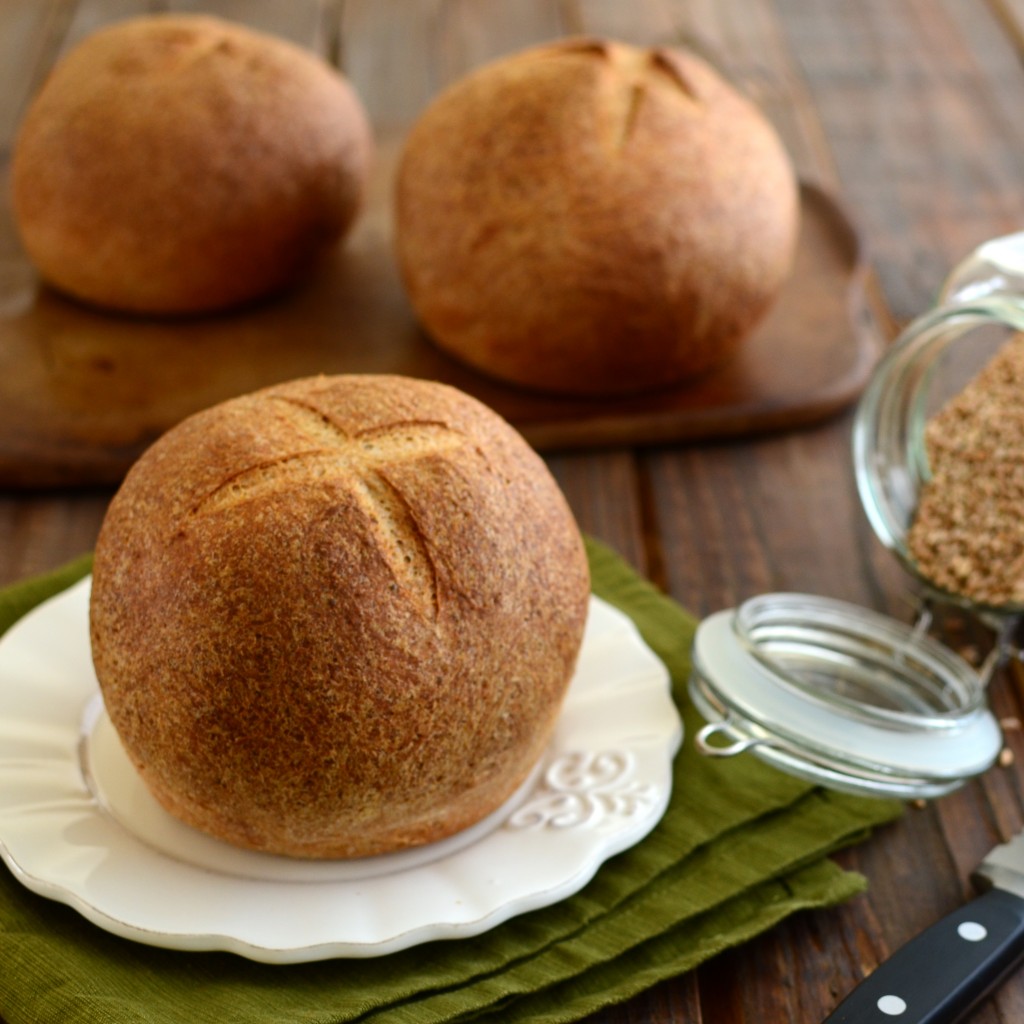 Whole Wheat Bread Bowls
2013-10-16 21:22:01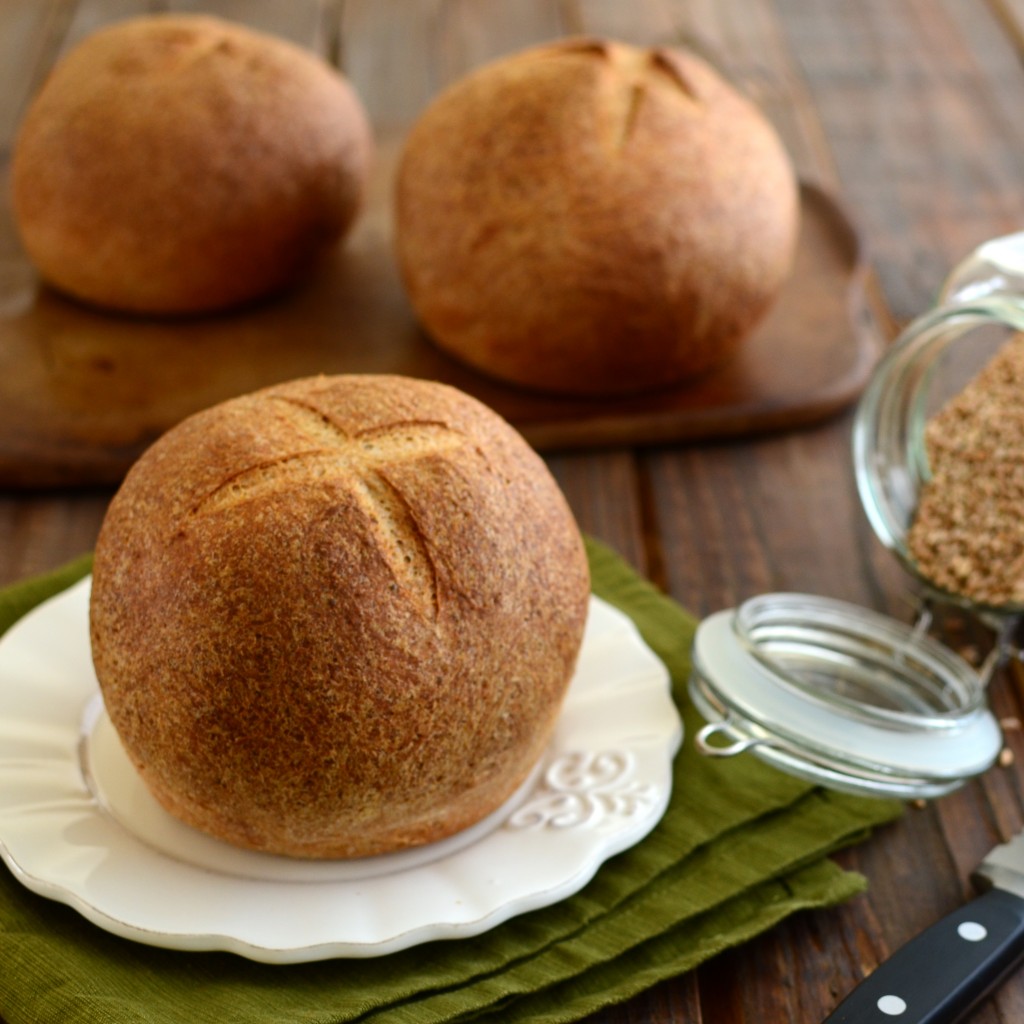 Ingredients
2 C. water
3 C. whole wheat flour
1 C. white flour
1/3 C. gluten flour
2 Tbsp. olive oil
3 Tbsp. honey
1 1/2 tsp. salt
3 Tbsp. ground flax seed (opt.)
3 tsp. yeast
Instructions
You can knead the dough in a stand mixer, a bread maker, or by hand, as follows.
In a bread maker
Add in all ingredients in the order listed above.
Run bread maker on "dough" cycle.
In a stand mixer
Add in all ingredients listed above.
Mix for 20 minutes with dough hook.
Allow to rise for half an hour.
Mix dough in mixer again for 5 minutes.
By hand
Knead the dough for 10-15 minutes (longer if you can do it!)
Allow to rise for half an hour.
Punch it down.
After above process is completed...
Allow dough to rise for another half hour.
Form dough into five equal-sized balls.
Place dough balls on a pre-greased baking sheet or on a non-stick mat.* Make sure to space them out pretty far apart to allow lots of room for rising without sticking. You do not want them to stick together.
Allow dough to rise in a warm place for 2 hours or more.
Preheat oven to 425 degrees.
Using a pastry brush, paper towels, or your hand, lightly coat the dough with olive oil.
Just before placing in the oven, use a sharp serrated knife to slash the top.**
Place bread in pre-heated oven immediately.
Bake for 25-30 minutes or until golden-brown on the outside.
Remove from oven and allow to cool.
Cut off the tops.
Cut in a circle around the inside.
Scoop out the inside and fill it up with your favorite delicious soup!
Check back on Sunday for my loaded cheesy baked potato soup recipe.
Notes
*I loved using my baking stone for this recipe since it helps prevent the bottom from burning. A cookie sheet will work too, though.
**Do not do this until immediately before you place in the oven. If you do this too early, your bread will rise and lose the "look." Trust me, we all learn the hard way first.
Adapted from My Mom
Adapted from My Mom
Veggie On A Penny http://www.veggieonapenny.com/