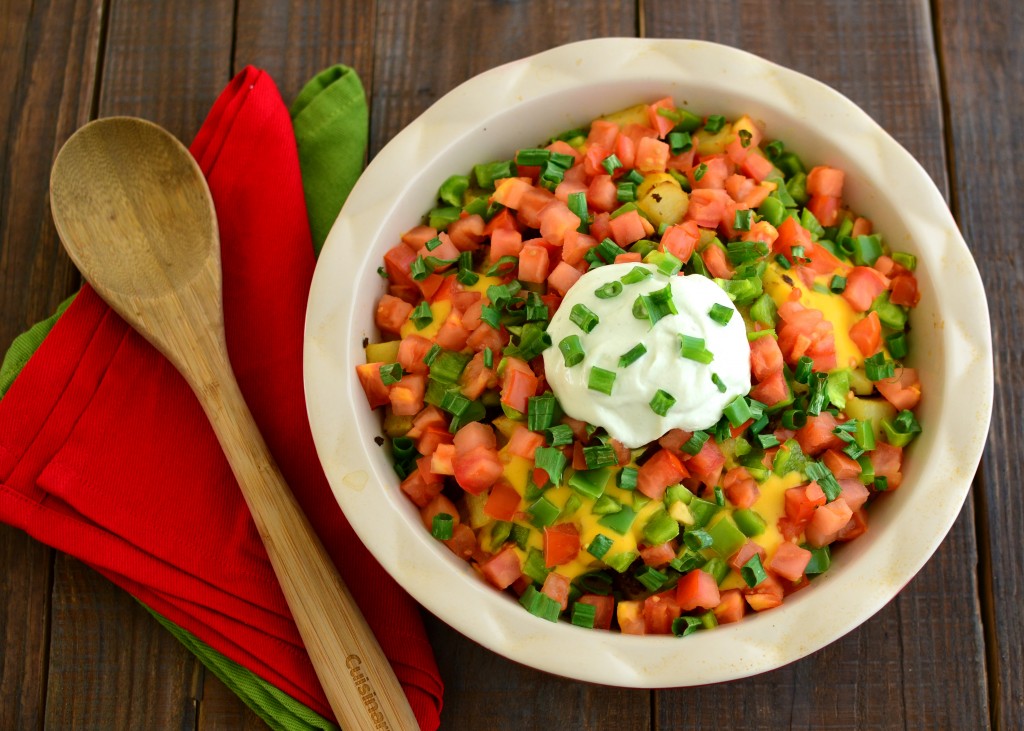 Have you been to a potluck recently? Have you stopped to take a look around you to see what's there? I hope that the tables are overflowing with goodies made from scratch. Sadly, so often it seems that the potlucks are supplied with cakes and pies from the grocery store. Sorry if you love them, pardon me, but, can I say it? Yuck.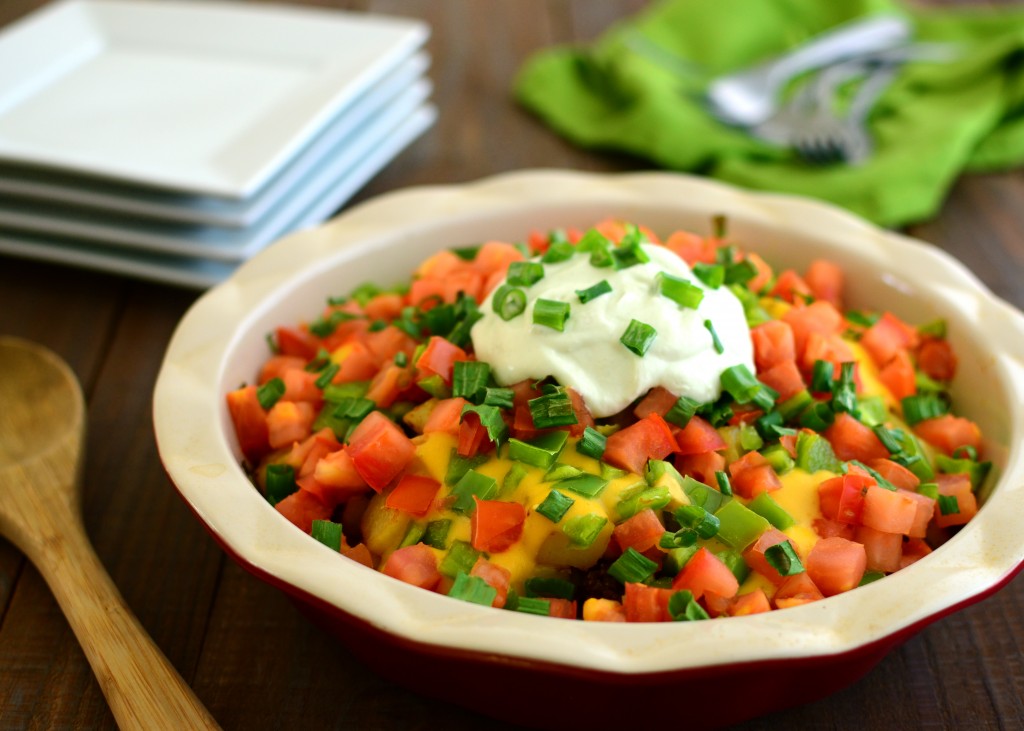 I hear that Nacho Fries Supreme is something you could pick up at a fast food joint. I'm really not sure though, I've never gotten these there. I would bet money that the homemade version is gonna blow that stuff out of the water, though. I was really inspired when I saw Vegan Fries Supreme posted by Kitchen Grrrls. The word inspired really doesn't do my feelings justice. I was salivating over this recipe. Only one thing—I wanted to make it all from scratch.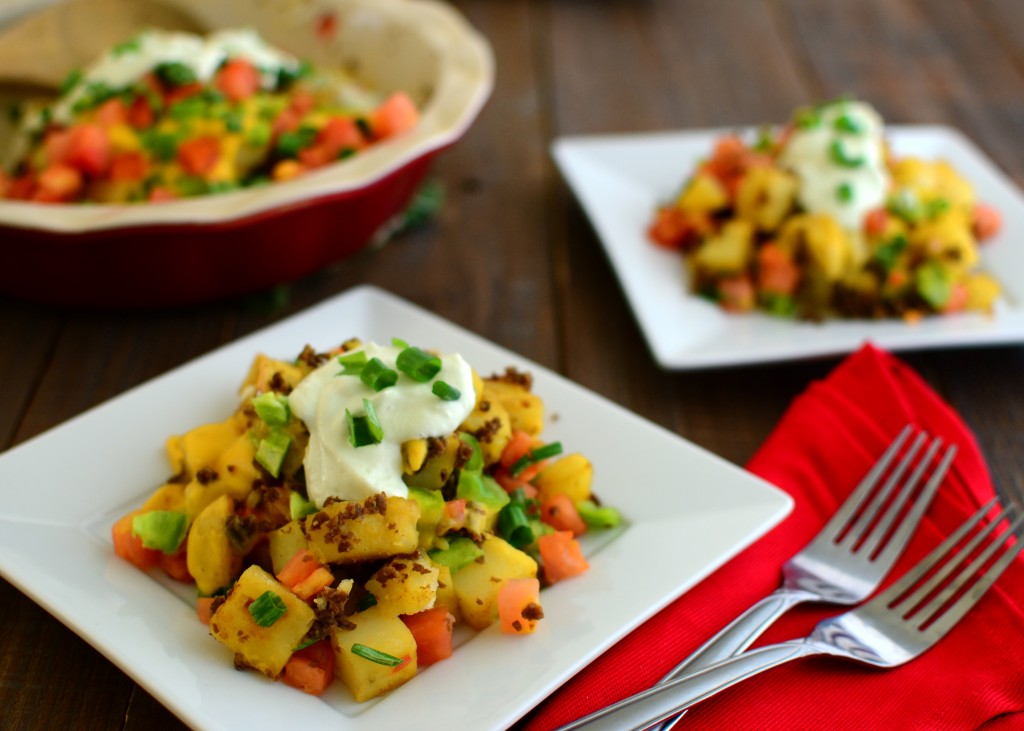 So here it is, Nacho Vegan Fries Supreme, from scratch. I know it takes a bit longer, but it is so delicious and so inexpensive. This dish probably cost me around $3 and it fed Ryan, my mom, and me for lunch. That's about a dollar each for lunch. Not bad. Check this recipe out. It really isn't too difficult and it's one of our new favorites.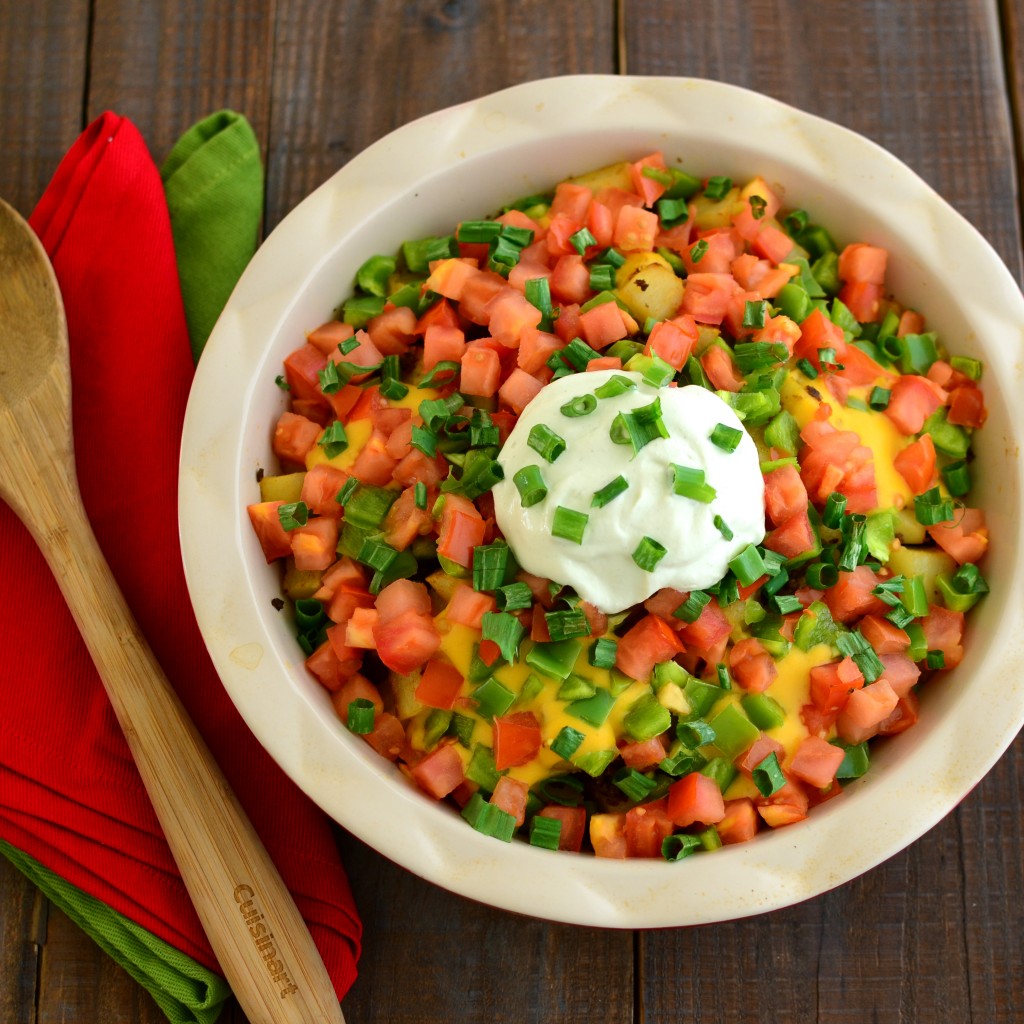 Vegan Nacho Fries Supreme
2013-11-03 21:24:36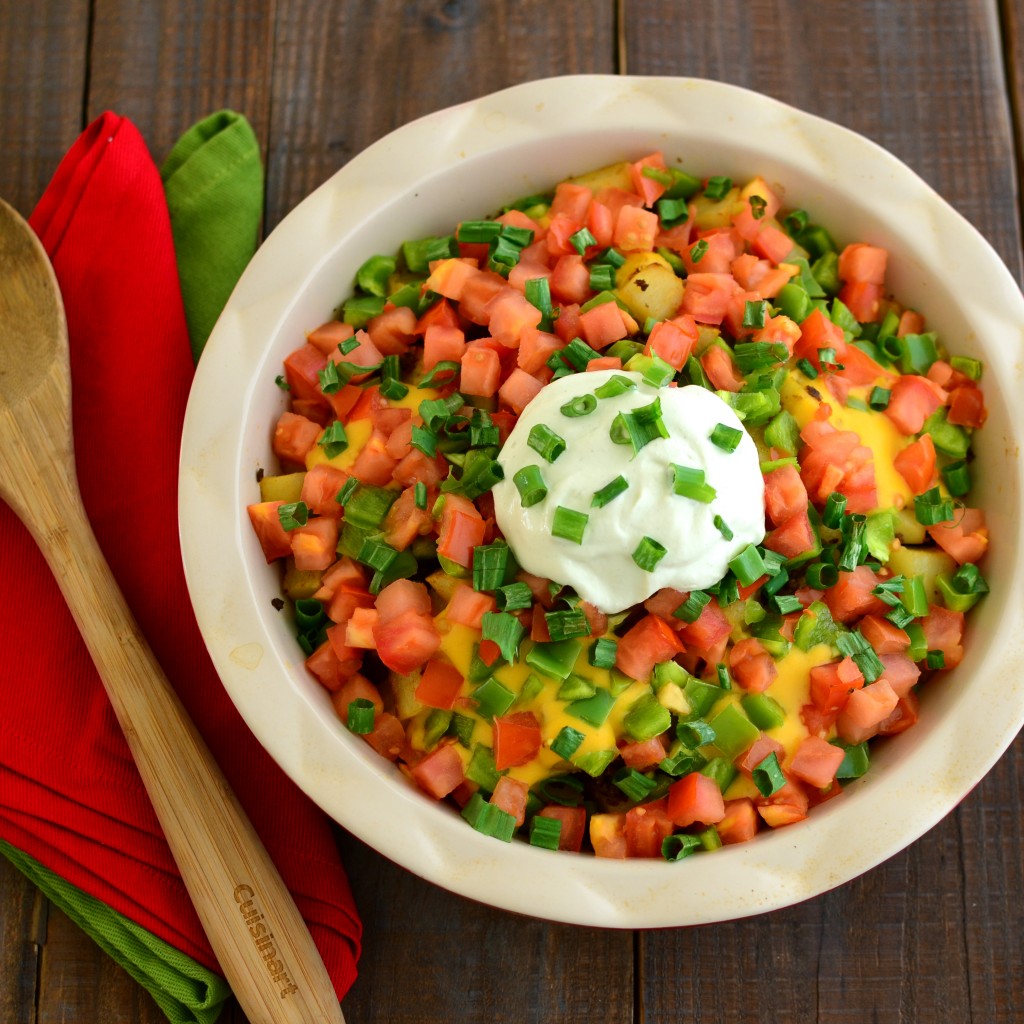 Serves 3
Ingredients
6-8 potatoes, peeled and cubed
1/2 tsp. garlic powder
1/2 tsp. chili powder
1/4 tsp. salt
2 tsp. olive oil
1/4 tsp. paprika (opt.)
dash of chipotle or cayenne (opt.)
1/2 C. tomatoes, chopped
1/2 C. vegan burger (I used TVP)
3 green onions, diced (opt.)
refried beans (opt.)
vegan mayonnaise for topping (opt.)
Instructions
Wash and peel the potatoes. Chop into approximately 1/2-inch cubes.
Preheat oven to 425 degrees.
In a mixing bowl, toss the chopped potatoes together with the garlic powder, chili powder, salt, olive oil, and opt. seasonings.
Place the potatoes on a baking sheet. I like to use a non-stick mat on the baking sheet or you could spray with non-stick spray.
Bake at 425 for 40-50 minutes. Stir occasionally to bake all sides evenly.
Remove from oven. Place into a dish for serving. I like to serve in a deep pie dish.
Top the potatoes with all of the goodies.
refried beans (opt.)
Veggie burger (or use TVP beef, see below)
chopped tomatoes
chopped green onions
chopped bell peppers (opt.)
Ingredients for TVP beef
1/2 C. dried TVP ground beef style
3/4 C. water
1 tsp. oil
1/2 Tbsp. soy sauce
1/2 Tbsp. chili powder
1/4 tsp. garlic powder
1 tsp. onion powder
dash of cayenne (opt.)
dash of cumin (opt.)
2 tsp. McKay's vegan beef-style seasoning (opt.)
salt to taste
Directions
In a frying pan, bring the TVP and water to a boil. Add in all of the seasonings. Fry on high for 5 minutes, stirring frequently.
Adapted from Kitchen Grrrls
Veggie On A Penny http://www.veggieonapenny.com/