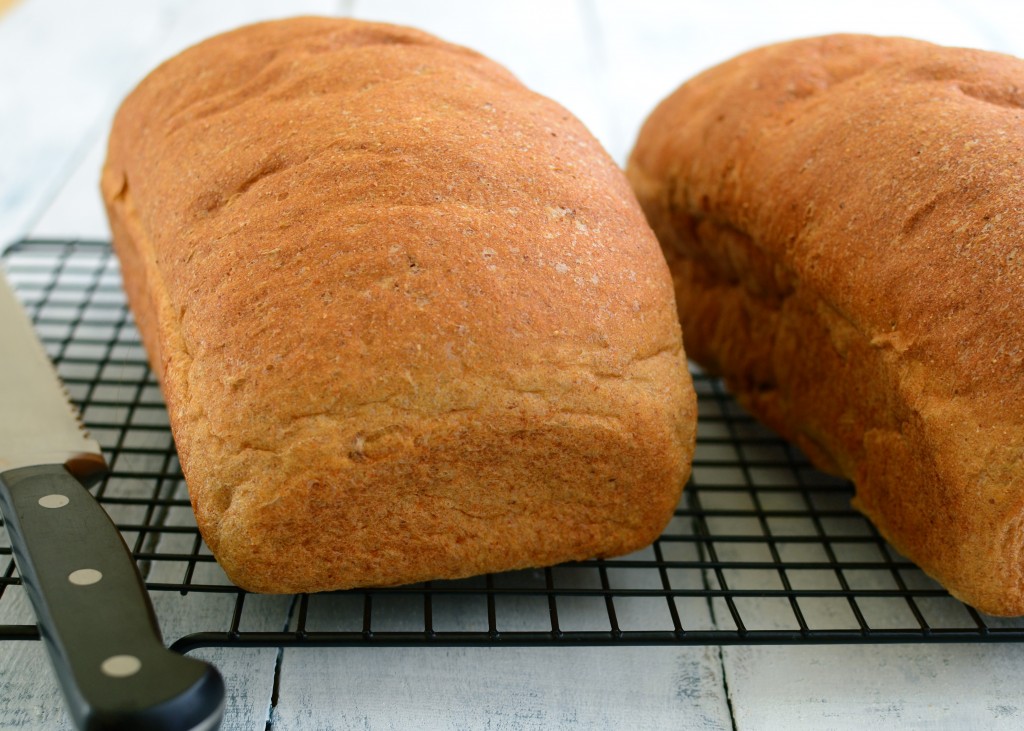 Friday nights were a special time for us when we were kids. The whole family was together. All of us kids got to watch a Christian movie that dad rented for us. During the winter we often had a fire crackling in the fireplace. And you could always count on a candlelit dinner of homemade soup and warm homemade bread.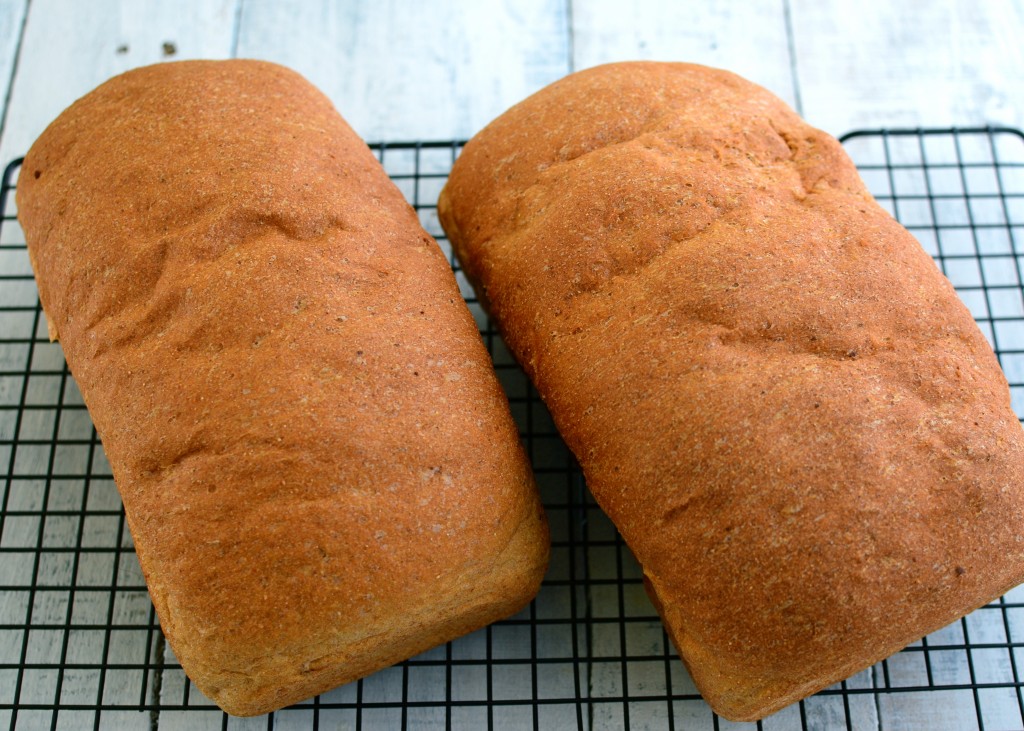 Even though I live thousands of miles away from those sweet childhood memories, I still love to fill my home with fresh homemade bread. This weekend is extra special because my mom and grandma are here visiting me so we get to enjoy this family tradition together. That's what makes homemade bread fresh out of the oven the most special—when you get to enjoy it with the people that you love.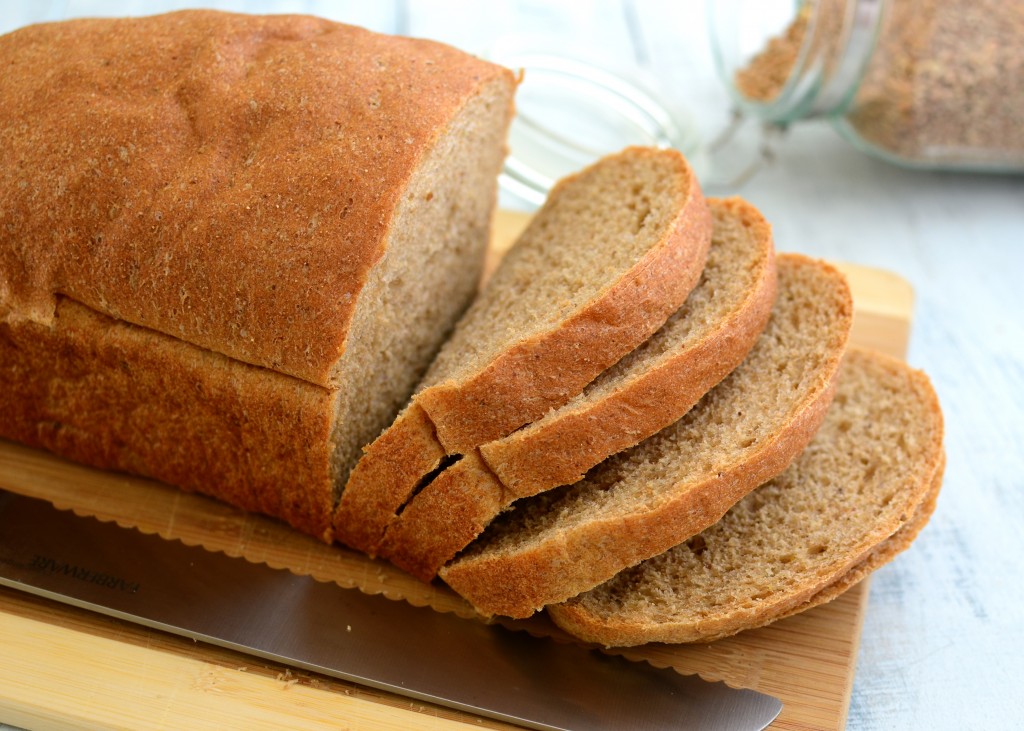 I often hear people say that they feel guilty eating bread because of all of the carbs and fat that they believe to be in it. I wish I could explain to them that you can enjoy bread guilt-free. These fluffy little loaves are loaded with whole grains, a complex carb that your body slowly digests unlike simple sugars. This bread is low in fat and high in fiber, which actually helps to regulate your body's weight gain. So as you sit down to slice into a loaf of this bread with your loved ones, please enjoy it together guilt-free and happy.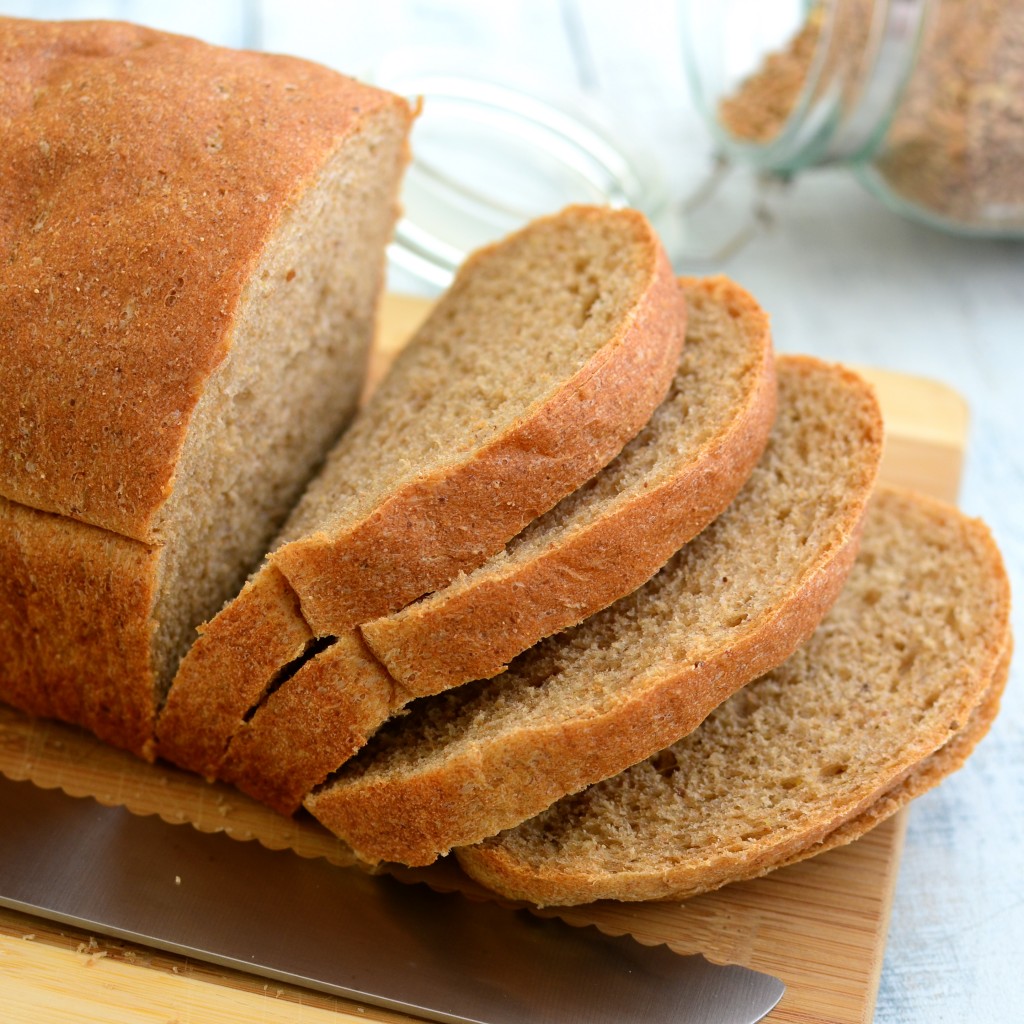 Two-loaf Sandwich Bread
2013-10-30 22:49:49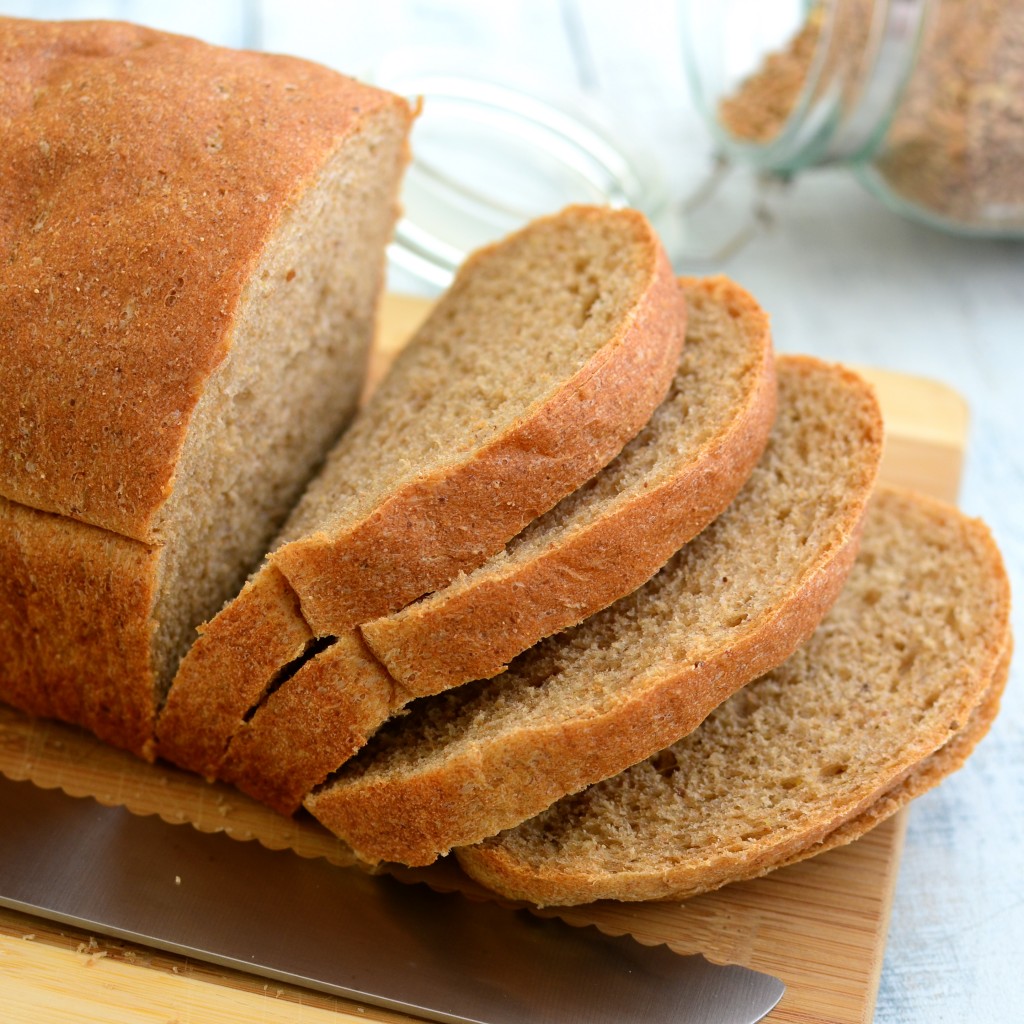 Ingredients
2 C. water
3 1/2 C. whole wheat flour
1/2 C. white flour
1/3 C. gluten flour
2 Tbsp. olive oil
3 Tbsp. honey
1 1/2 tsp. salt
3 Tbsp. ground flax seed (opt.)
3 tsp. yeast
In a bread maker or a stand mixer
Add in all of the ingredients in the order listed above.
Mix on the dough cycle in a bread maker.
In a stand mixer, use a dough hook to knead the dough for 20 minutes.
Allow to rise in the bowl for 1 hour.
Remove the dough from the mixer.
Divide the dough into two equal parts and form into loaves.
Place into oiled bread pans.
Allow to rise in a warm place for 2-3 hours.
Bake bread at 350 degrees for 28-30 minutes.
Veggie On A Penny http://www.veggieonapenny.com/