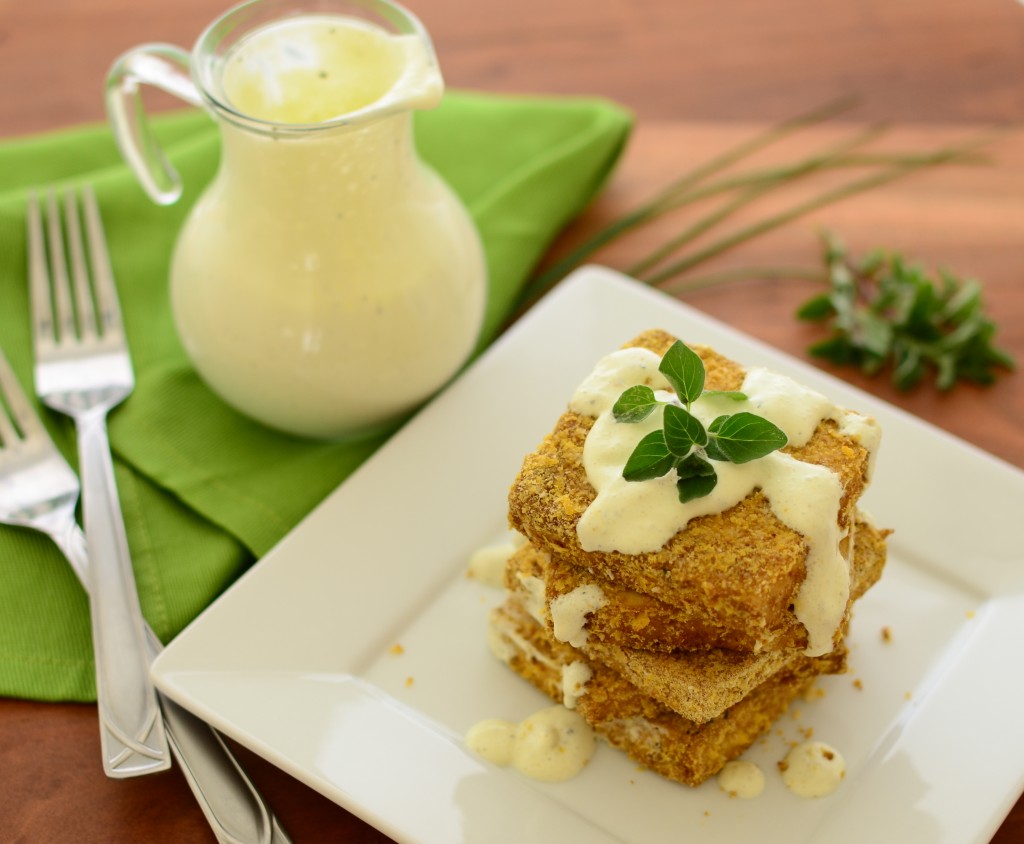 At eleven o'clock, Ryan called me and said we would be having company for lunch. I needed something good and quick. As usual, I began searching through my list of recipes I've been collecting over the years. Pizza would take too long. Curry would be too hot. Spaghetti was too plain. That's when these tasty little tofu chicken patties grabbed my eye. They would be perfect.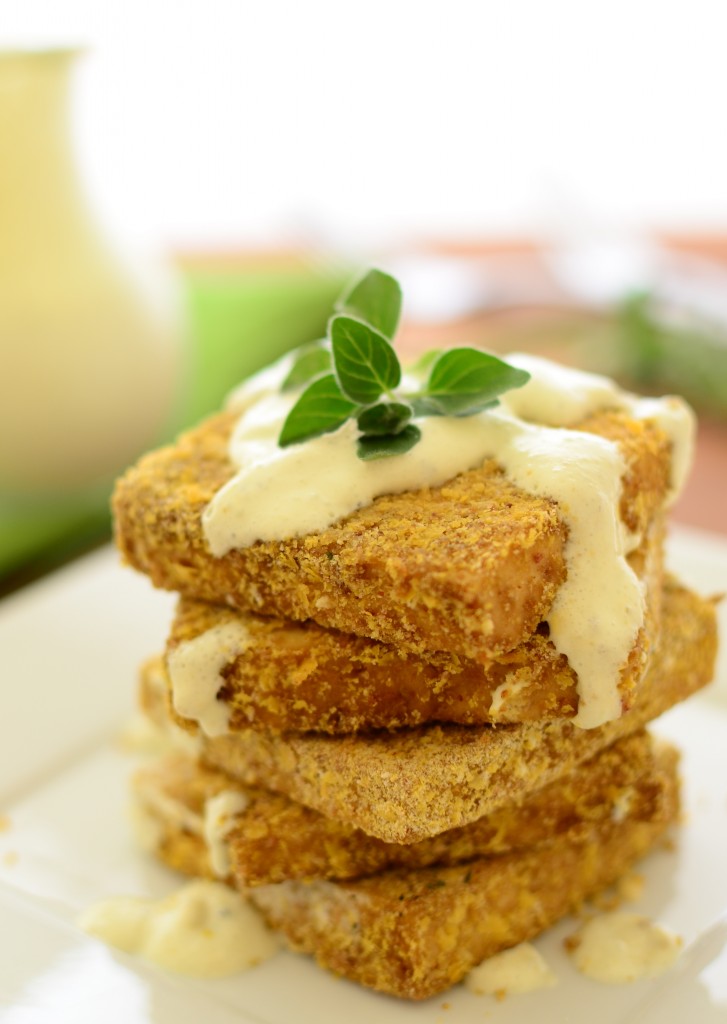 I pulled a couple of boxes of tofu out of the fridge and quickly sliced them into slabs. Using paper towels, I soaked the water out of the slices. While they were drying, I tossed the breading ingredients into the blender. A few quick dips and they were ready to bake.
Once I tossed them into the oven, I scurried around my kitchen, busily slicing up lettuce, tomatoes, bread and other goodies like onions and pickles for the sandwiches. My mouth was already beginning to water as I sniffed the savory chicken tofu baking in the oven.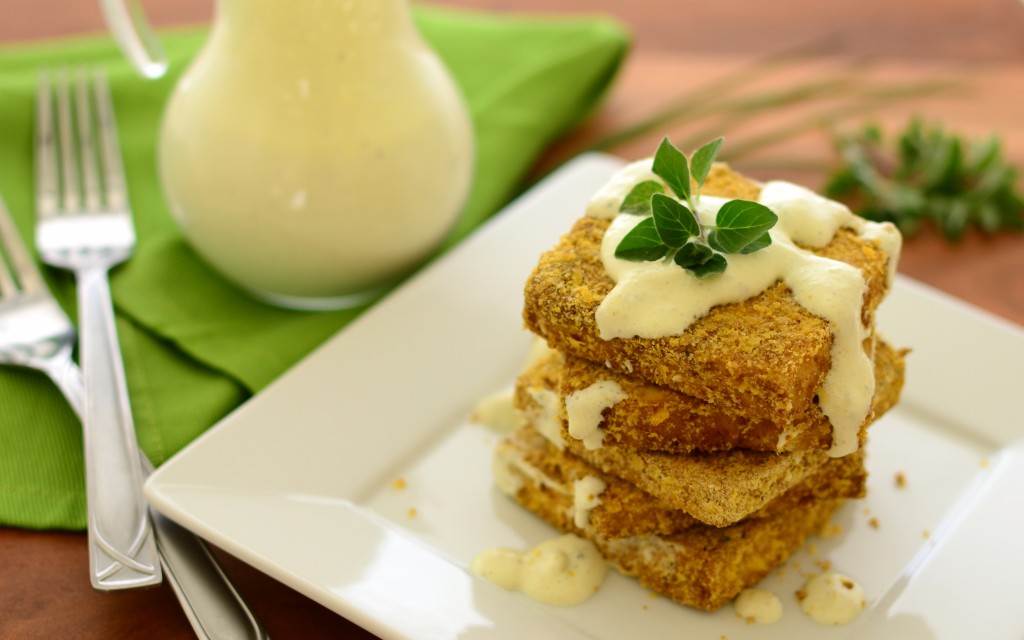 Just as I was pulling these savory treats out of the oven the doorbell rang and in walked my guests. Just at the right time. Our lunch was filled with compliments of, "How did you make this delicious tofu?" and, "These are perfect for a chicken sandwich."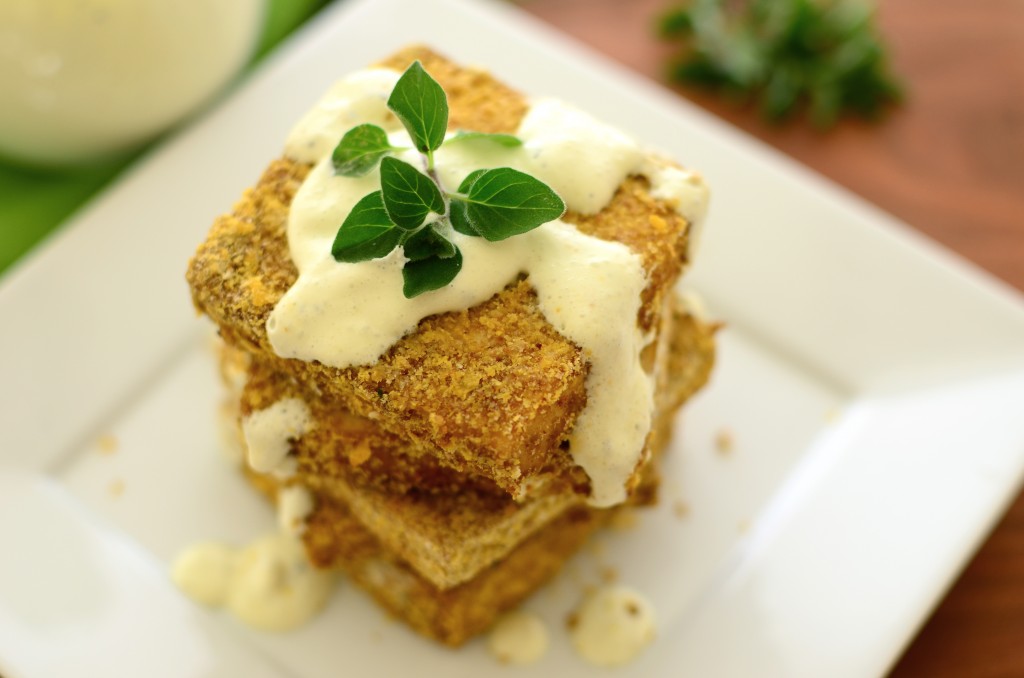 Not to mention that they're just a fraction of the price of brand-name vegan chicken burgers. That never hurts.
Question of the day: What unusual toppings do you like on your sandwiches?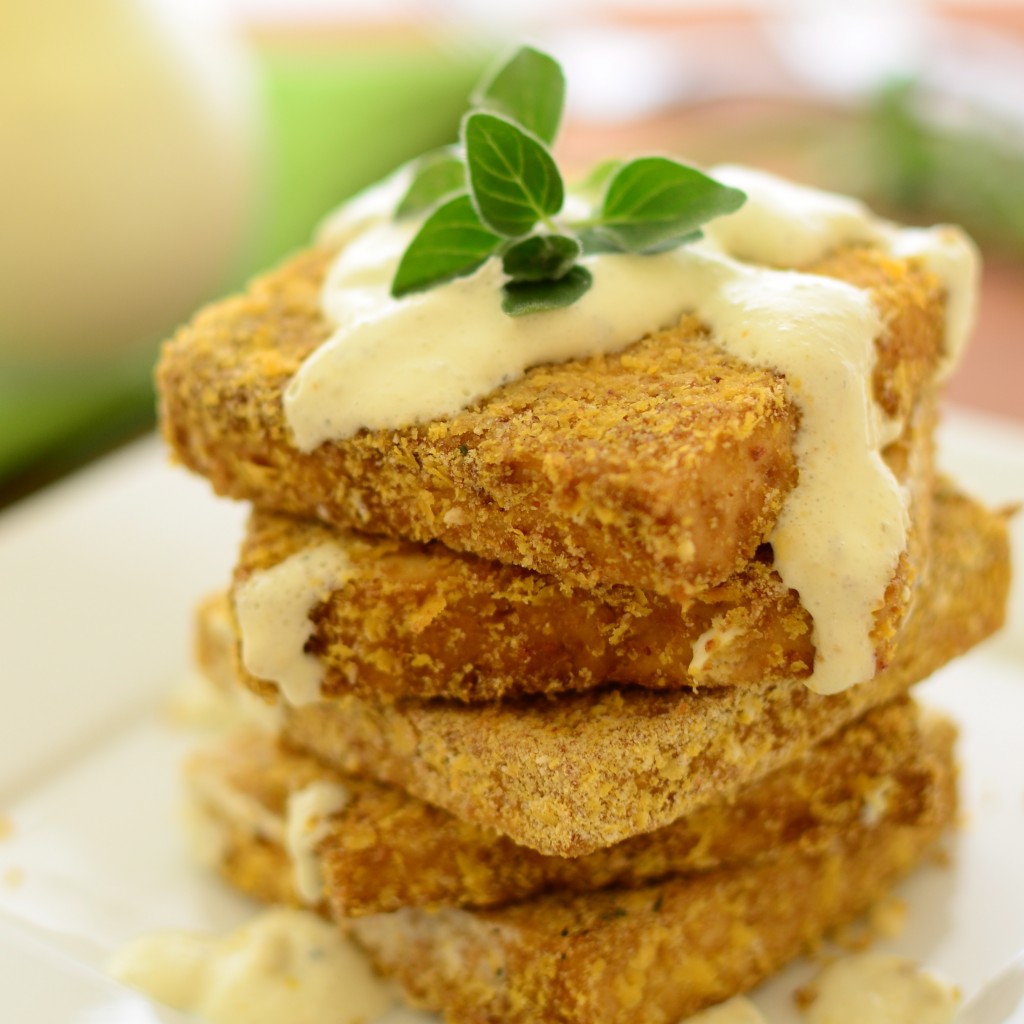 Tofu Chicken
2013-08-21 23:13:53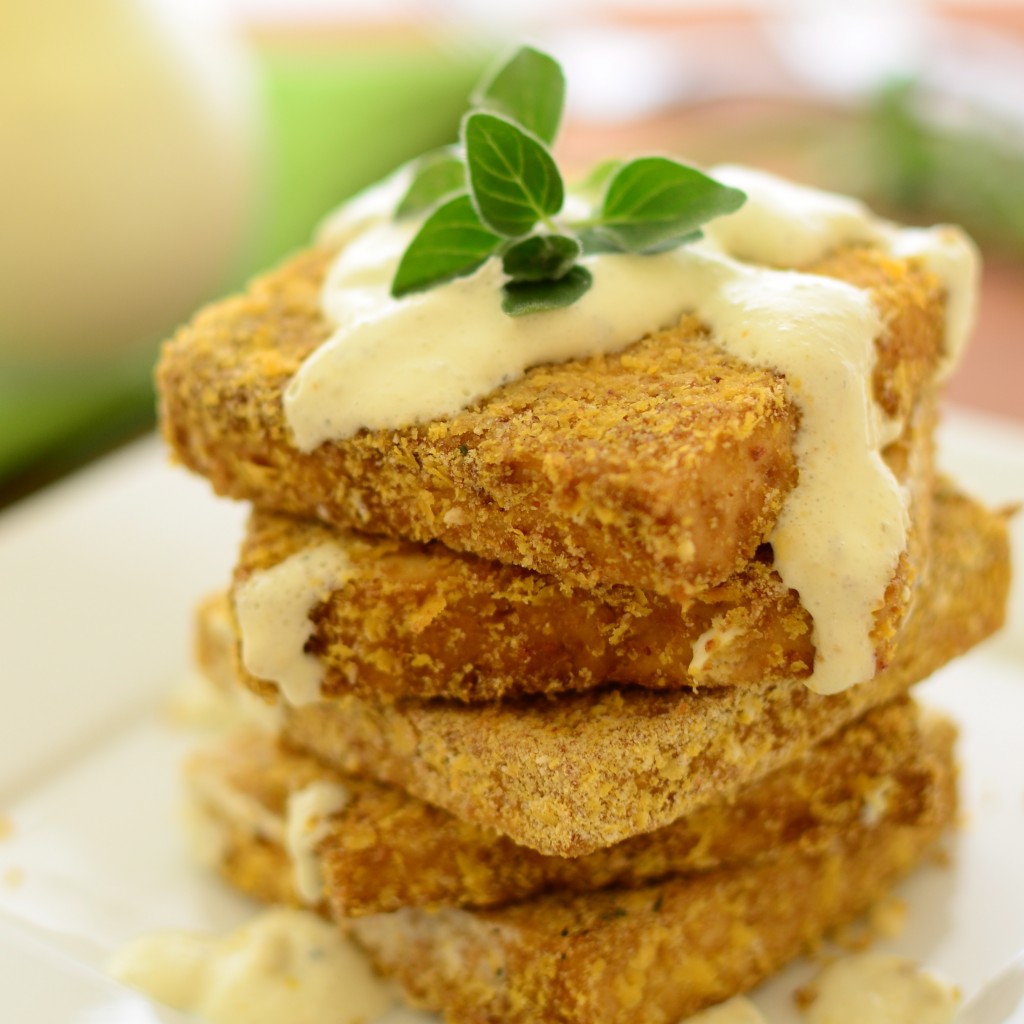 Ingredients
1 package of extra-firm tofu (I used 19 ounces)
3 Tbsp. bread crumbs (see notes)
3 Tbsp. cracker crumbs
1 Tbsp. nutritional yeast flakes (optional)
2 Tbsp. soy sauce
1/2 tsp. garlic powder
1/2 tsp. onion powder
1 tsp. McKay's chicken-style seasoning (optional)
salt to taste
Instructions
Slice the tofu into 1/2-inch slabs.
Place on a plate with paper towels on top of and underneath tofu and press the water out of the tofu as best as you can.
Blend the bread crumbs, crackers, and nutritional yeast flakes together until fine.
Preheat oven to 375 degrees.
Prepare a shallow bowl with the soy sauce, garlic powder, onion powder, chicken seasoning, and salt mixed together.
Dip each tofu slab into the mixture. Let marinate for 15 minutes if you have time.
After dipping tofu in wet mixture, coat each piece of tofu in the bread crumb mixture. Coat well on all sides.
Carefully place each piece of tofu on a non-stick baking sheet in a single layer or line cookie tray with parchment paper.
Bake tofu in oven for 15 minutes on one side, flip, and bake 15 more minutes on the other side. Serve immediately while hot and crisp.
Notes
I used dried whole wheat bread and saltine crackers and blended them to crumb consistency in my VitaMix.
When you pull the tofu out of the oven to flip them, if you discover them to be losing some of their breading, add more breading before putting them back in the oven.
Veggie On A Penny http://www.veggieonapenny.com/