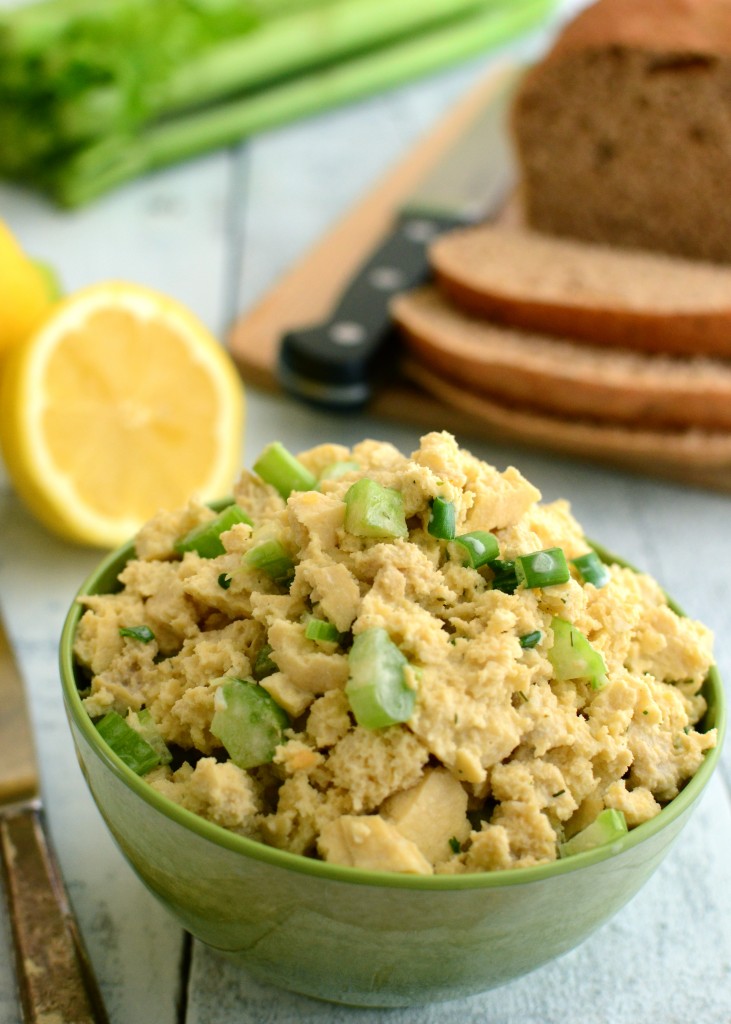 Ryan and I have gotten a lot of funny looks when we go grocery shopping. We like to buy things in bulk and keep it around so we always have what we need on hand. I'll have to admit, our grocery cart can start looking pretty funny when it's overflowing with loads of pasta and grains on top and two 25-lb. bags of oats on the bottom. Most memorable are the comments we've gotten. Several people have asked how many kids we have. When we tell them none, they look at Ryan, then they look at me, and wonder where on earth we hide all the food! I knew we had really done it when the people behind us in checkout at our favorite bulk food store asked us if we run a restaurant. Well kinda… not really… does a food blog count?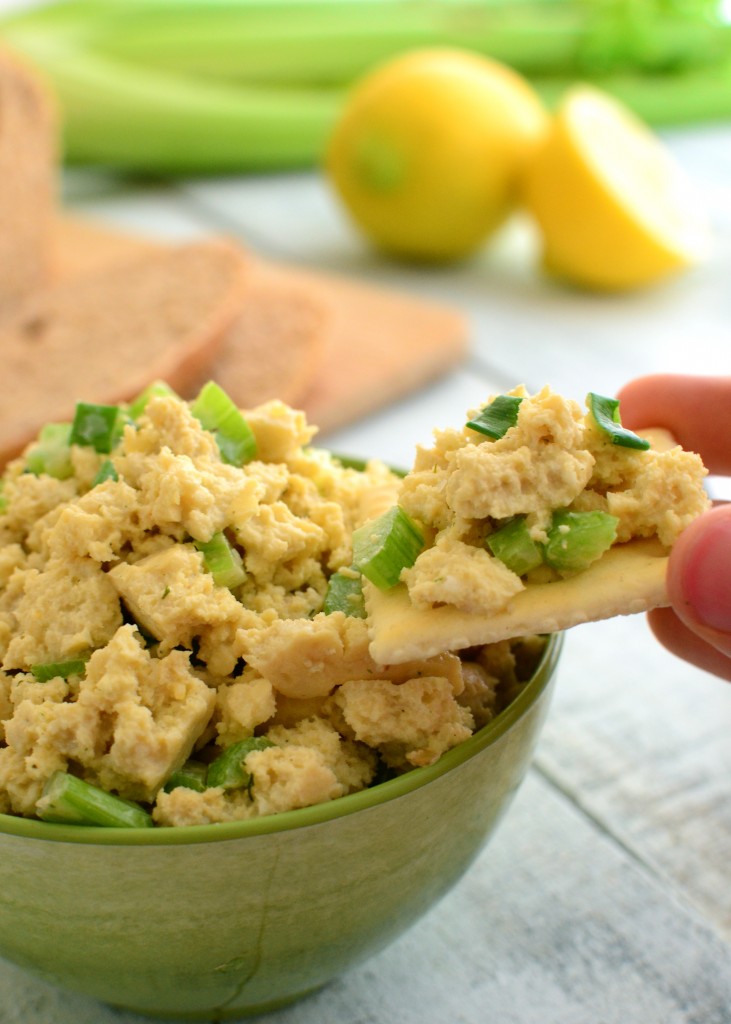 At Costco I can just about bet on getting a comment about our tofu. Really, what's wrong with buying five boxes with three packs of tofu in each one? I guess that really takes people by surprise. Then follows the natural question: What do you do with all of that tofu?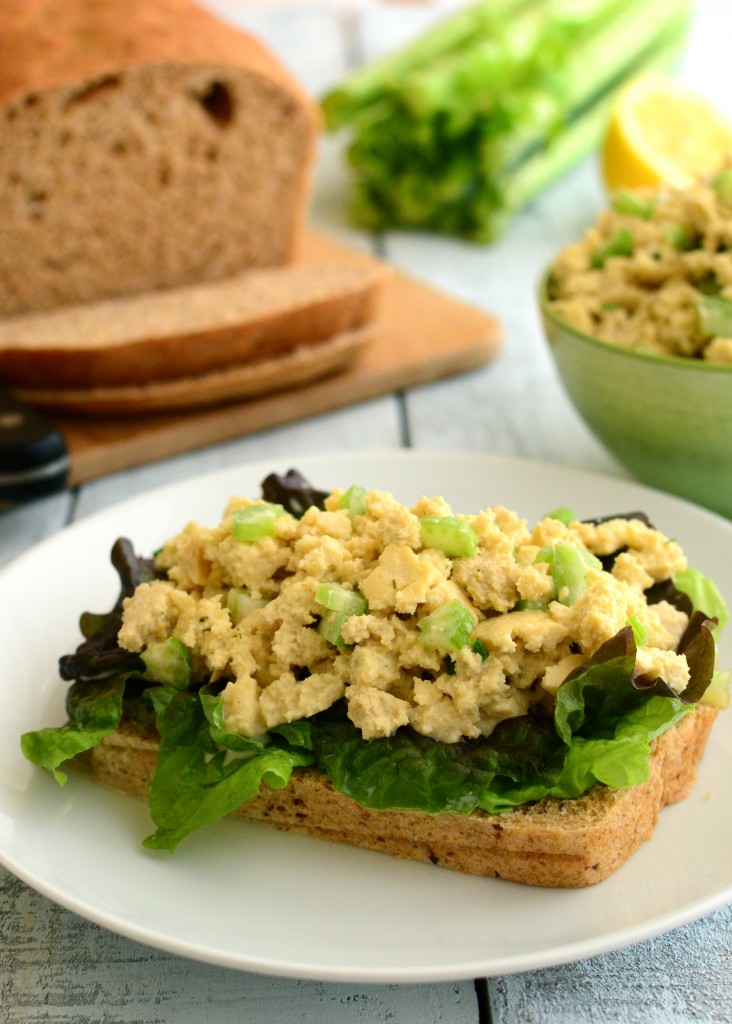 So then I take a moment for a brief advertisement and head them on over to Veggie on a Penny! (Don't worry, just kidding.) I try to explain to them there are so many things you can do from scrambling it like scrambled eggs all the way to freezing it which totally changes the texture. I love this recipe of tofu sandwich spread because the texture is so different from what you may be used to. The texture after freezing tofu is much more similar to chicken sandwich spread rather than egg salad spread. So here it is. To all of my doubting fellow-shoppers, just one more amazing way to enjoy one of our 15 packages of tofu.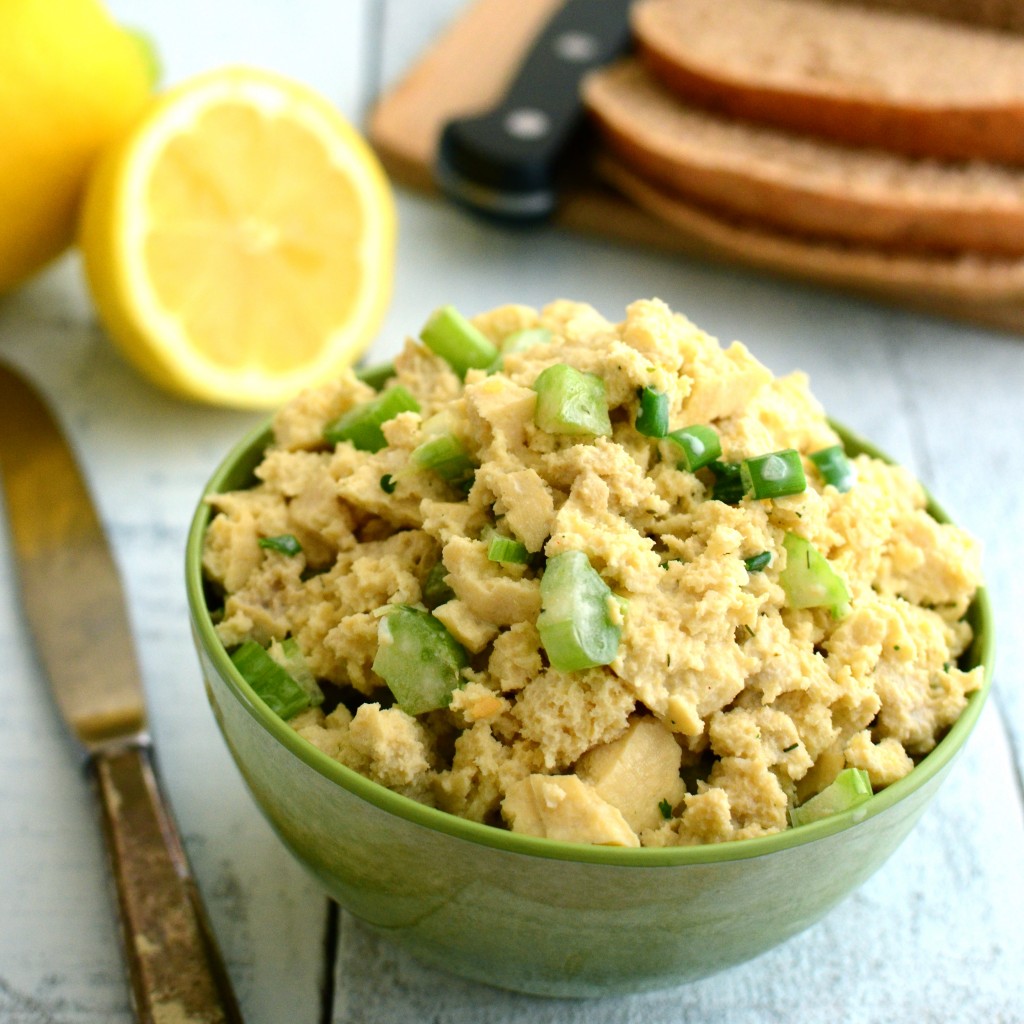 Tofu Chicken Sandwich Spread
2014-01-05 22:48:12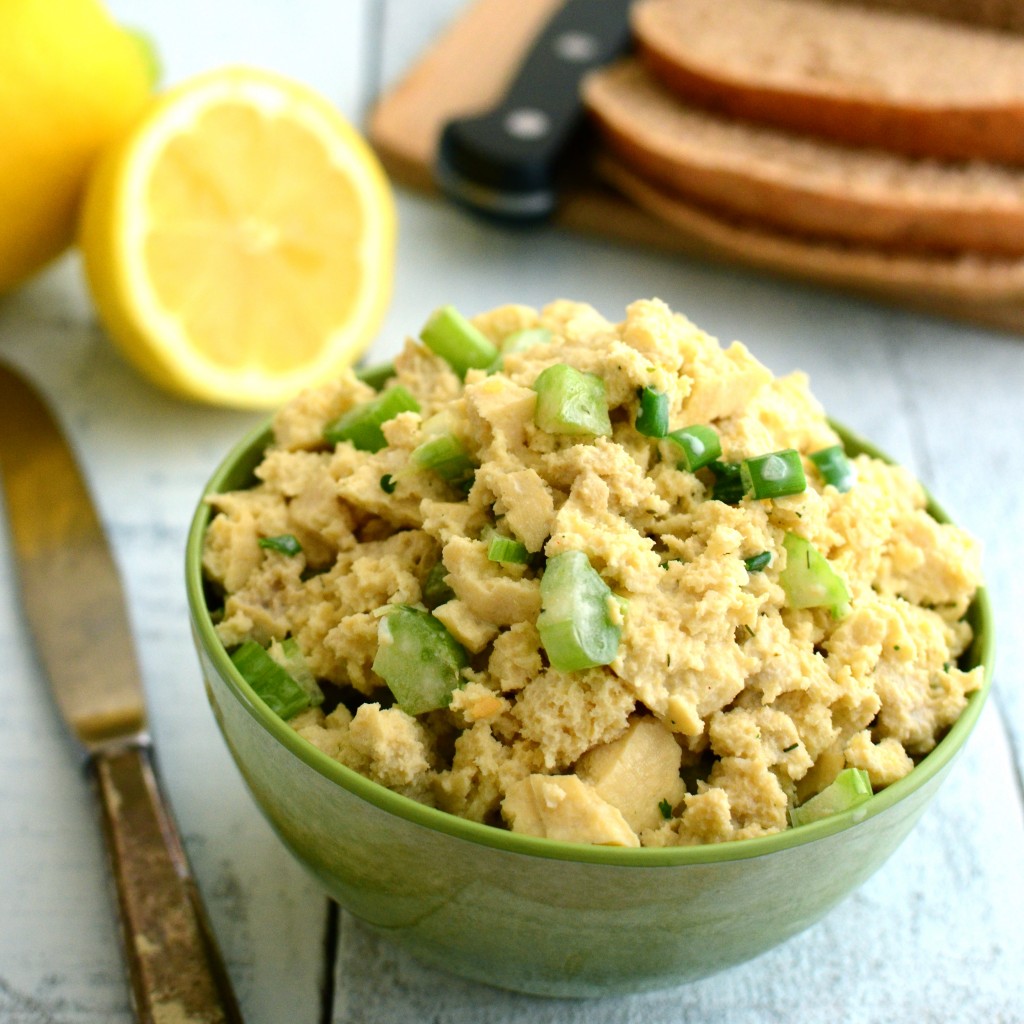 Ingredients
19 oz. firm or extra-firm tofu, frozen then thawed
1 Tbsp. Bragg's liquid aminos or soy sauce
1 tsp. onion powder
1 stalk celery, diced small
2 green onions, diced
juice from 1 lemon
1/4 tsp. dried dill weed (opt.)
1/2 C. vegan mayonnaise
Instructions
Freeze 19 oz. of tofu overnight and set out in the morning to thaw.* Once thawed, mash the tofu with a fork. Add in the Bragg's liquid aminos, McKay's chicken-style seasoning, vegan, onion powder, celery, green onions, lemon juice, dill weed, and vegan mayonnaise. Store in the refrigerator for up to one week. Great as a sandwich spread or as a cracker dip.
Notes
*You can also microwave the frozen tofu or thaw it in hot water to speed up the process, it will not ruin the texture or flavor.
Veggie On A Penny http://www.veggieonapenny.com/