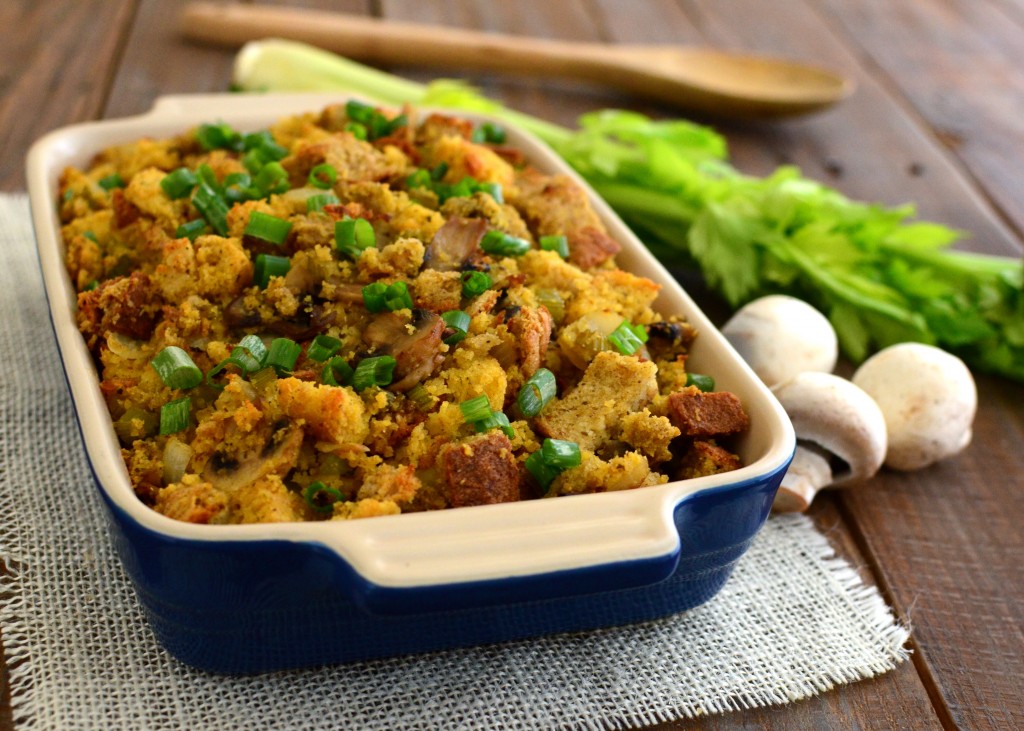 Thanksgiving. This simple word is made up of two words put together that are full of meaning. Thanks giving. Giving thanks. What are you giving thanks for? Who are you giving the thanks to? I am thankful to God for blessing me in more ways that I can count. He's blessed me with a wonderful husband, a loving family, caring friends, a great job, and most of all, the joy of knowing Him.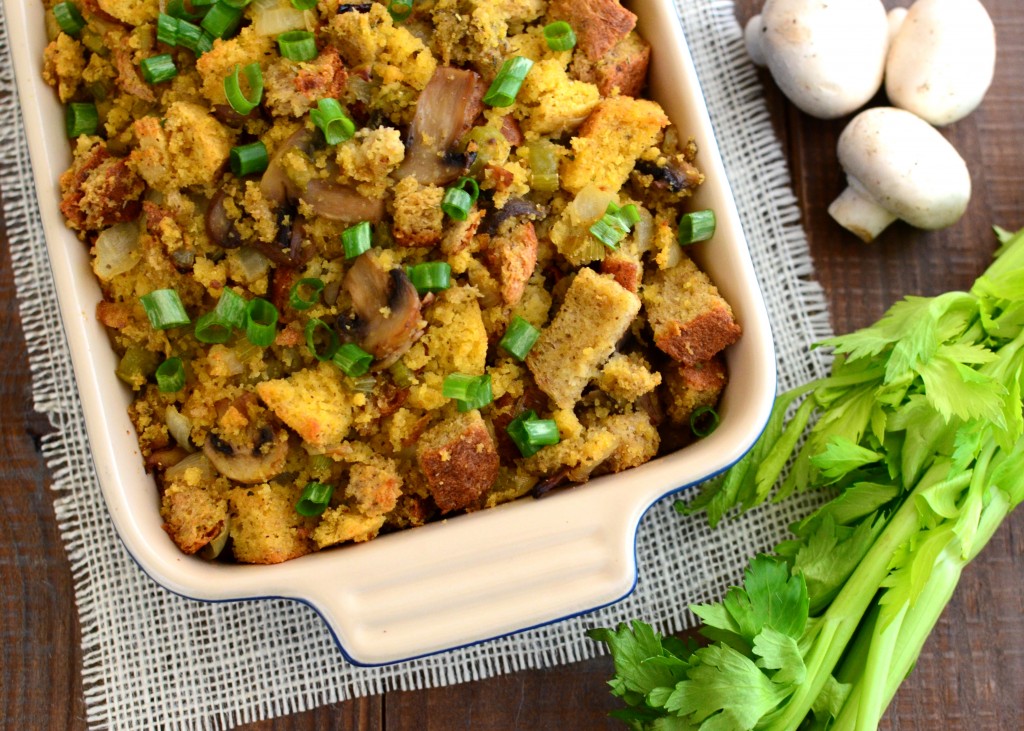 Whenever I make stuffing, I can't help but think of the pilgrims and the first Thanksgiving. They had very little on this earth, but they were deeply grateful people. I don't think they were the type to throw away their leftovers. No, they saved up their scraps and pieces of bread for the one big feast of the year. Thanksgiving. I have always been interested that one of the main entrees for this feast is really just a recipe of leftovers–leftover scraps of bread and miscellaneous vegetables. I want to learn something from this.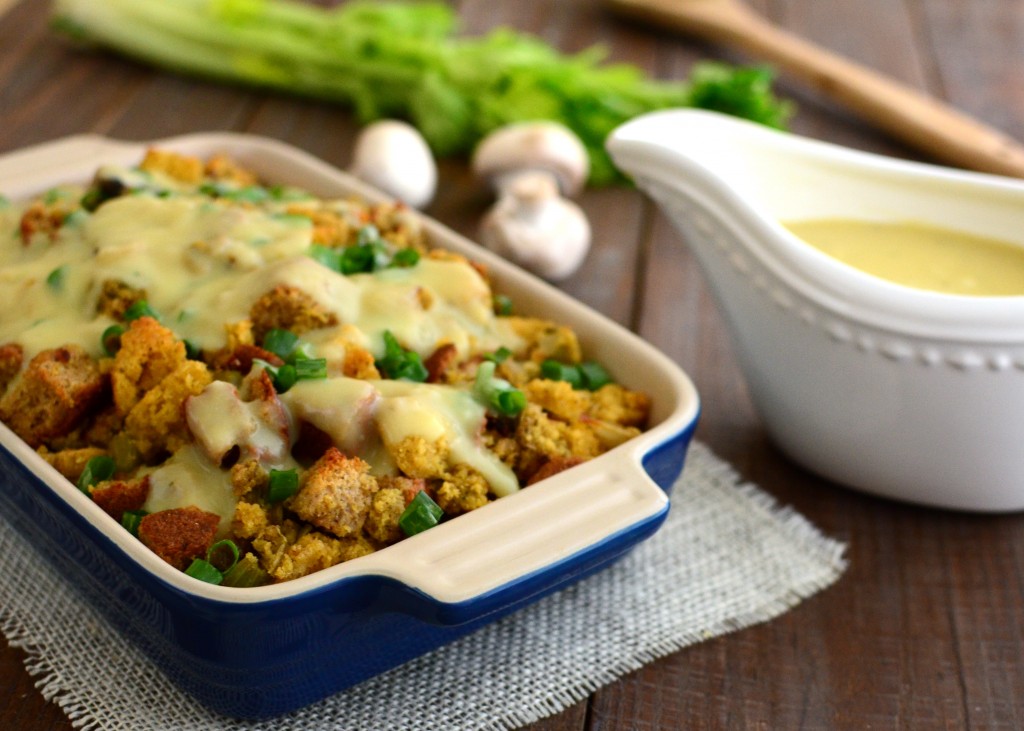 Sometimes in life the simple things are the best things. We must believe that less is more and not buy into the American lie that more is more. I read somewhere today a very true statement: It's not what's in our bank account that makes us wealthy, it's what's in our hearts.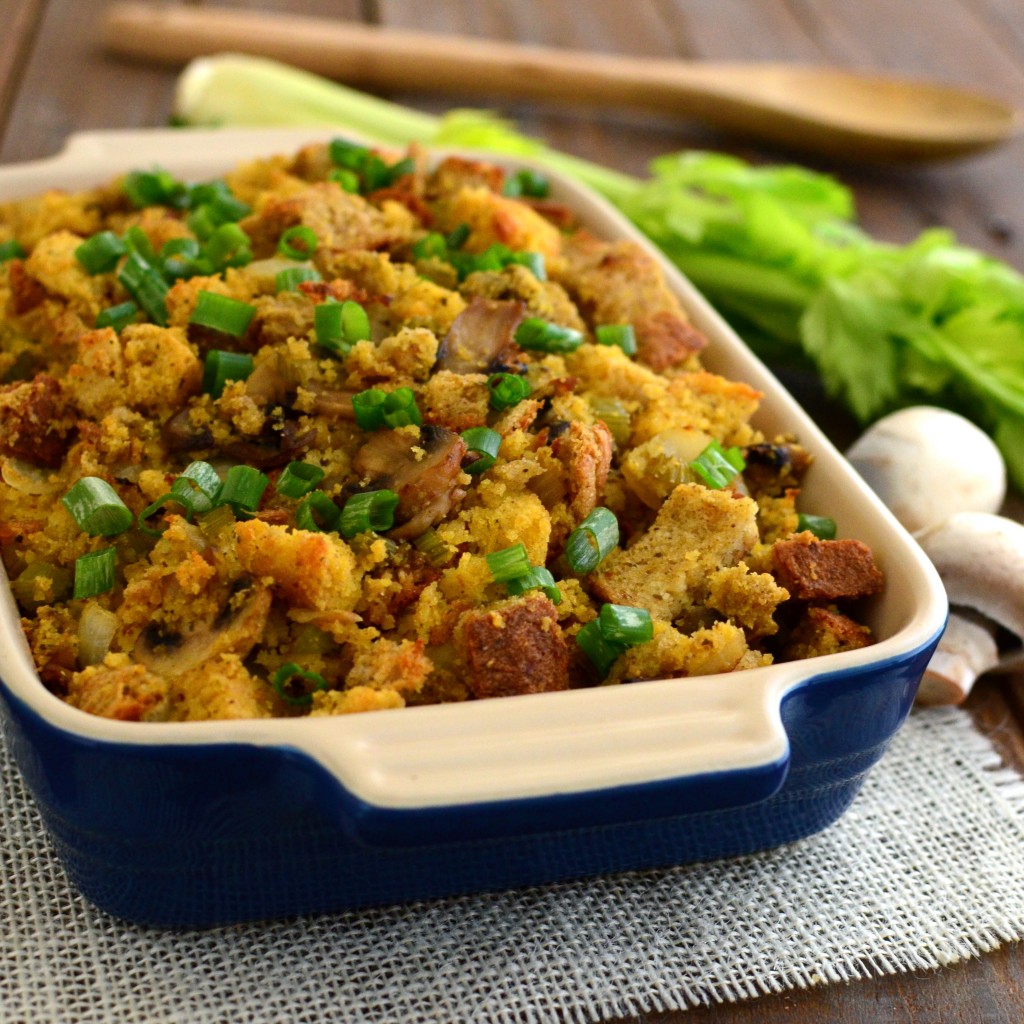 Thanksgiving Stuffing
2013-11-21 19:23:06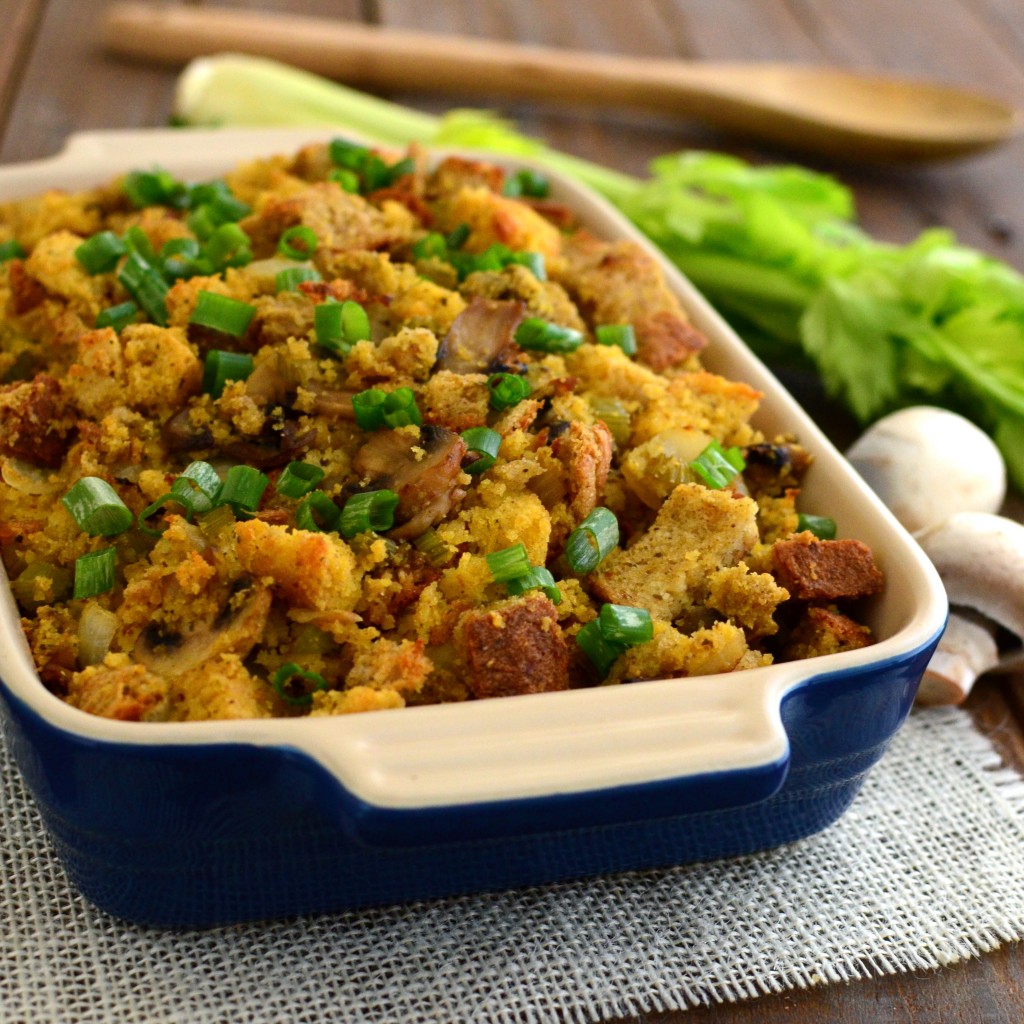 Step 1
1 large onion, diced
1/2 C. fresh or canned mushrooms, sliced
1 C. chopped celery
2 Tbsp. olive oil
1 tsp. onion powder
1/2 tsp. garlic powder
1 1/2 C. water
Step 2
5 C. cornbread, cubed (or 5 C. purchased cornbread stuffing mix)
5 C. whole wheat bread, cubed (or 5 C. purchased stuffing mix)
1 1/2 C. water
3 Tbsp. olive oil
2 Tbsp. chicken seasoning
1 tsp. salt
1/2 tsp. garlic powder
1 1/2 tsp. sage
Step 1
In a frying pan, combine together all of the ingredients listed above under step one. Sautee together on high until vegetables are softened and barely beginning to brown, about 15 minutes.
Step 2
Combine together all of the ingredients listed above under step 2 in a mixing bowl. Mix together thoroughly.
Preheat oven to 350 degrees.
Pour stuffing mixture into a pre-greased 9x13 casserole dish.
Bake stuffing at 350 degrees for 20 minutes covered with tin foil and for 15 minutes uncovered.
Veggie On A Penny http://www.veggieonapenny.com/
Vegan Chicken Gravy
2013-11-21 19:35:49
Ingredients
1/2 C. white flour
3 C. water, divided
1/2 C. soymilk
2 tsp. olive oil
1/2 tsp. onion powder
1/4 tsp. garlic powder
1/2 tsp. salt
dash of turmeric, optional
Instructions
In a small container with a sealed lid, shake together the white flour and 1 1/2 C. water.
Pour mixture into a frying pan, but don't turn the frying pan on yet.
Add in the olive oil, onion powder, garlic powder, McKay's chicken-style seasoning, vegan, salt, and turmeric.
Set the rest of the water and the soymilk somewhere near your frying pan.
Turn the pan onto low heat and begin to stir the gravy constantly with a whisk.
As the gravy thickens, add in the rest of the liquid.
If your gravy is still too thick, add in more water.*
Add in more seasonings to taste.
Notes
*You want the gravy to be fairly thin since it will thicken quite a bit as it cools.
Veggie On A Penny http://www.veggieonapenny.com/