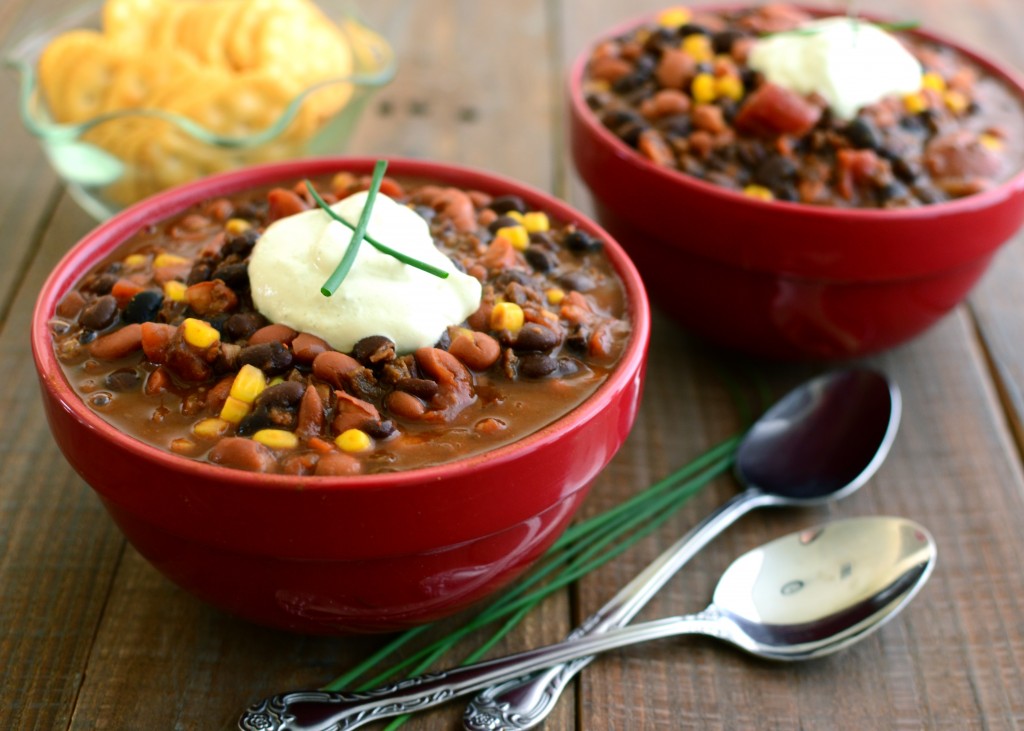 My Dad's been e-mailing me lately asking what recipes are quick and easy to make off my blog. Hmmm… sorry Dad, not too many. He said I need to start a section for "people on-the-go" featuring simple healthy and tasty meals. Well Dad, this one's for you.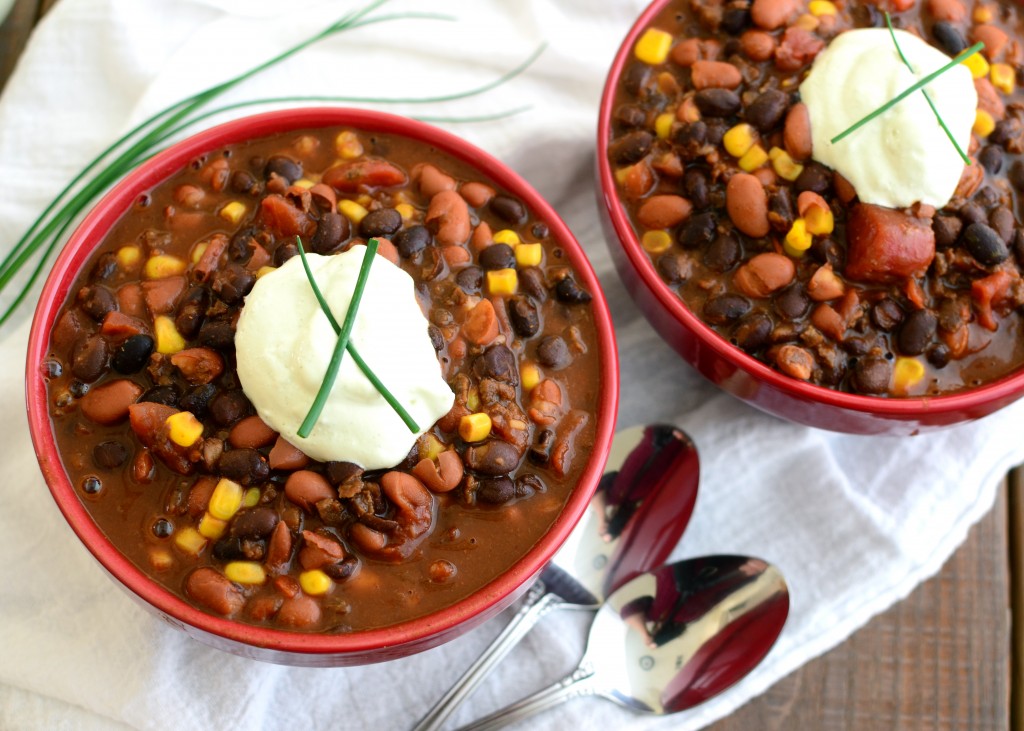 This is really nothing new for my family. I used to make it often on Sunday nights. It was always simple, and always a hit. Hot chili with bread just hits the spot especially on a chilly evening (is that why they call it chili?)
This recipe has just five simple ingredients, three of which come out of a can! That's pretty crazy over here at Veggie on a Penny. But then again, refreshingly simple. Since the thermometer under my tongue was saying something like 100.5 (whatever that means) this simple chili happened to be the perfect fix for the weekend. Enjoy!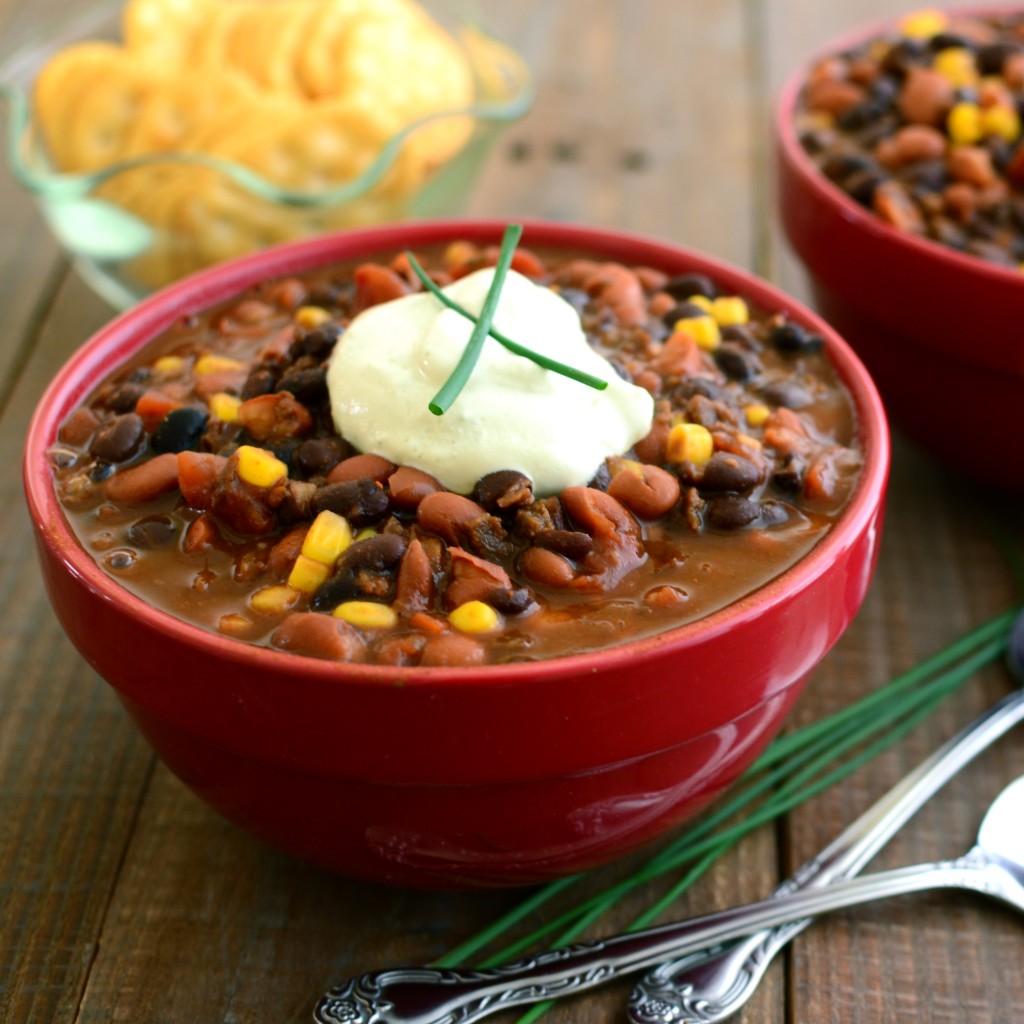 Ten-minute chili
2013-10-26 22:29:12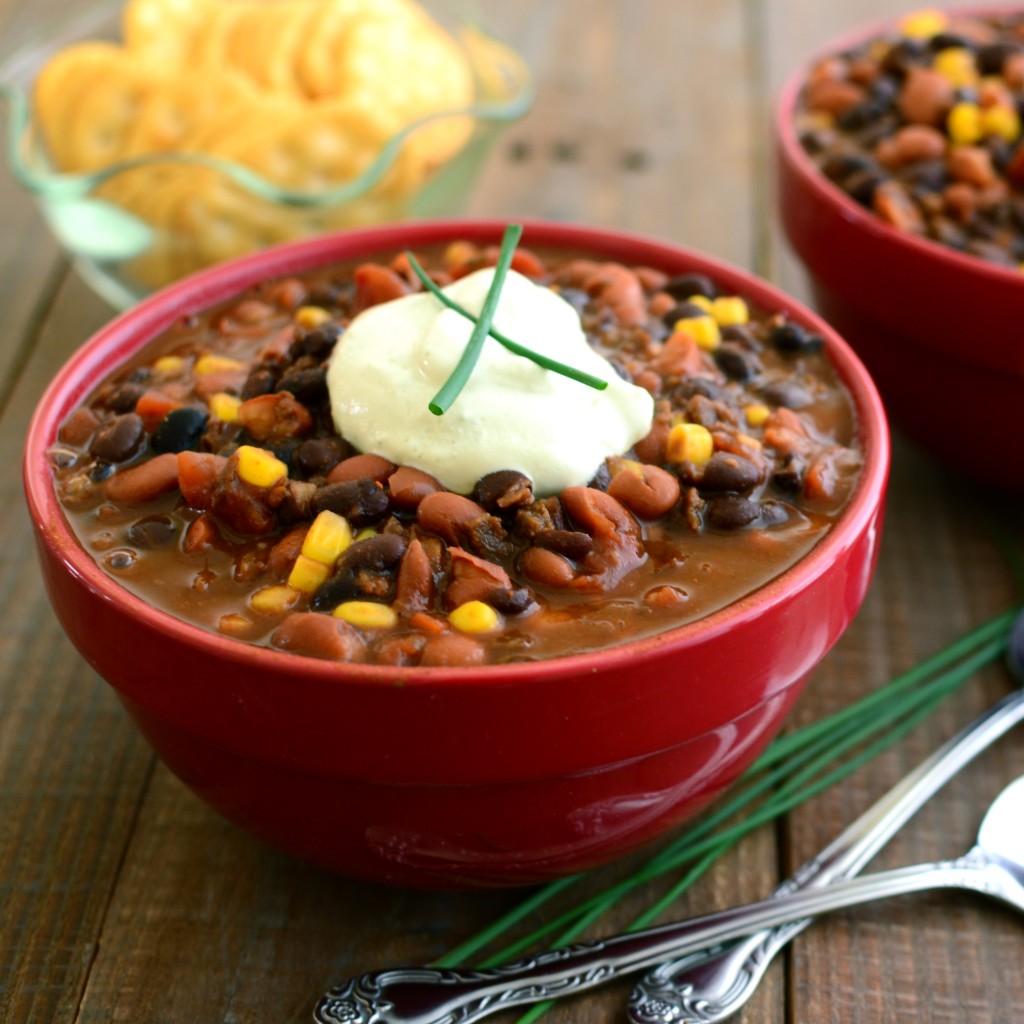 Ingredients
1 15-oz. can black beans
1 15-oz. can vegetarian chili beans
1 15-oz. can chili tomatoes
1 big handful of frozen or fresh corn kernels
1 small handful of TVP or other vegetarian burger
chili seasonings optional
Instructions
In a medium-sized pot, combine all ingredients. Heat on stovetop and serve.
There. That's it. Yeah, for real.
Veggie On A Penny http://www.veggieonapenny.com/