Last Wednesday was an amazing day. My three-mile morning run was cool and breezy, just like fall time should be. In the afternoon we had a refreshing downpour of rain, you know, the kind that makes you just want to curl up by the fireplace and read a good book all afternoon. With your fuzzy slippers on, of course. To top things off, I got to pick the first bright red and juicy pomegranates of the season. Now that is what I call fall.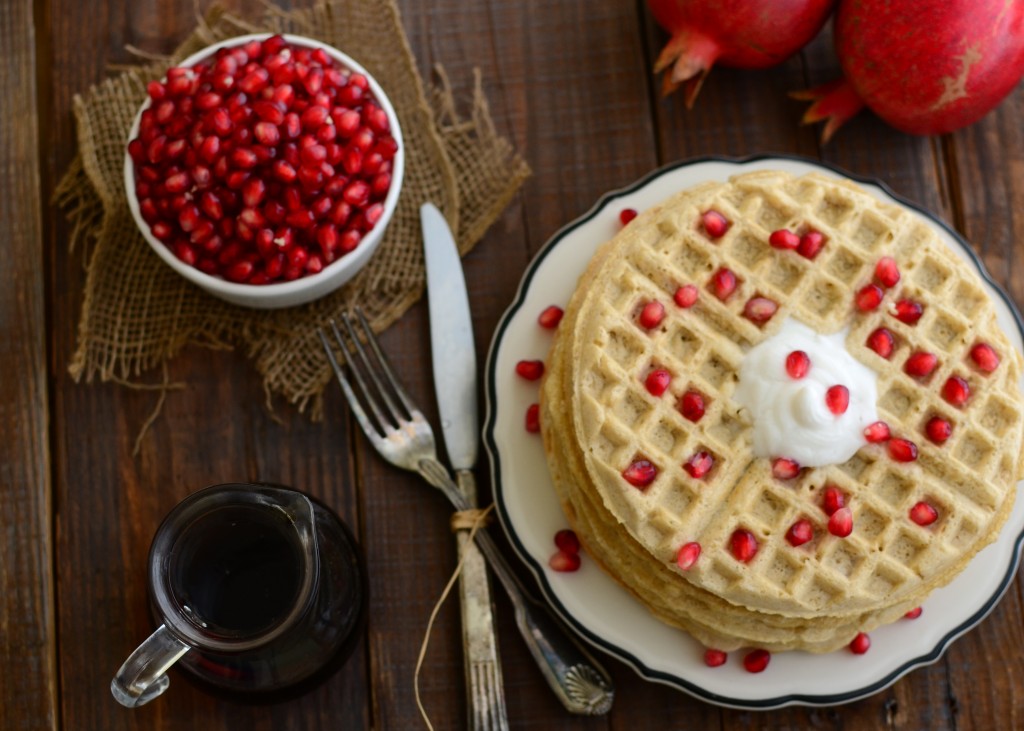 So of course I had to share with you the joys of my harvest. I love how fresh pomegranates give a zesty flavor and a colorful pop to everything. A dollop of homemade coconut whipped cream with a handful of deep red pomegranates turned out to be the perfect topping for these simple oat waffles.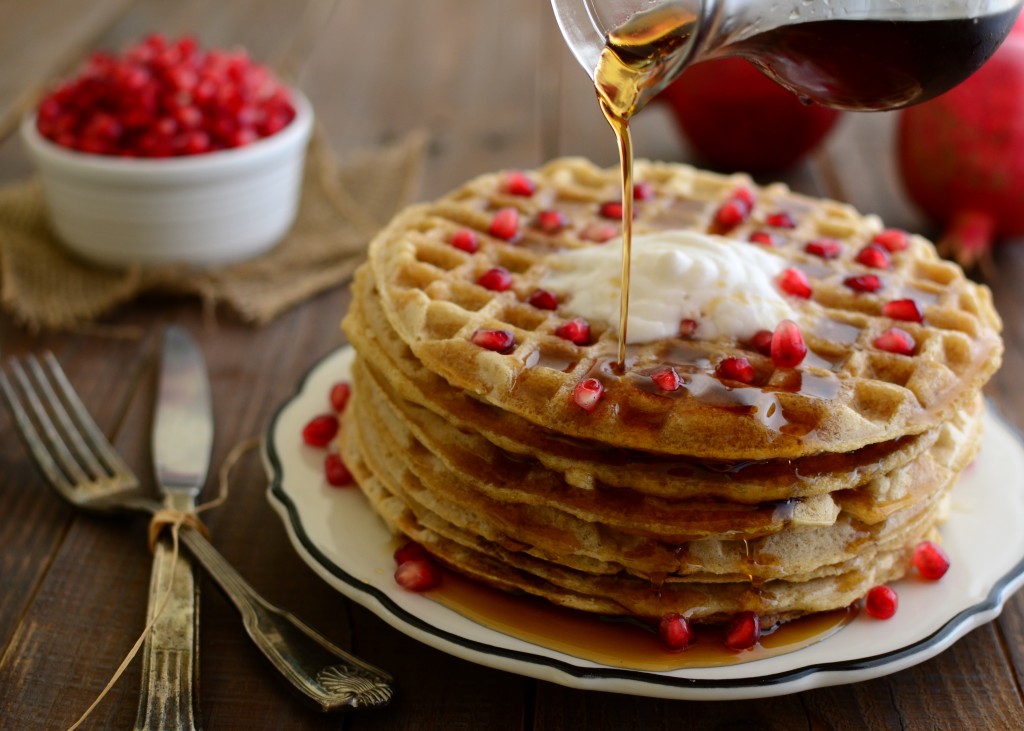 With just five ingredients, you couldn't get much simpler than these vegan oat waffles. When you want to bring your family together for a special sit-down breakfast that doesn't take a ton of work, these oat waffles are just the thing.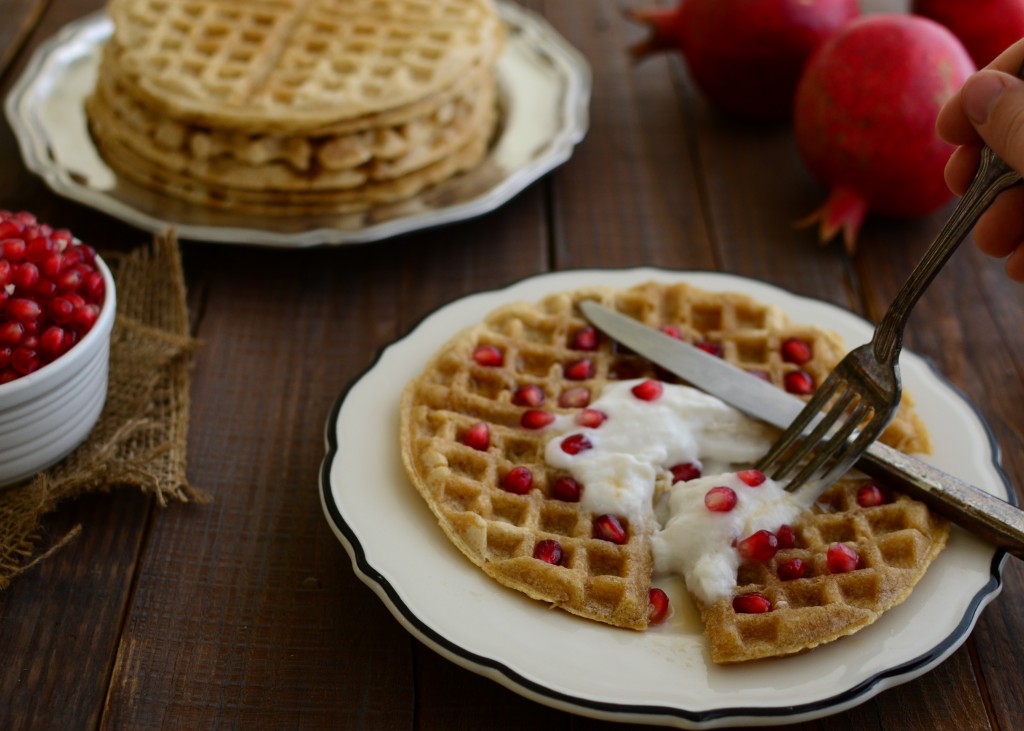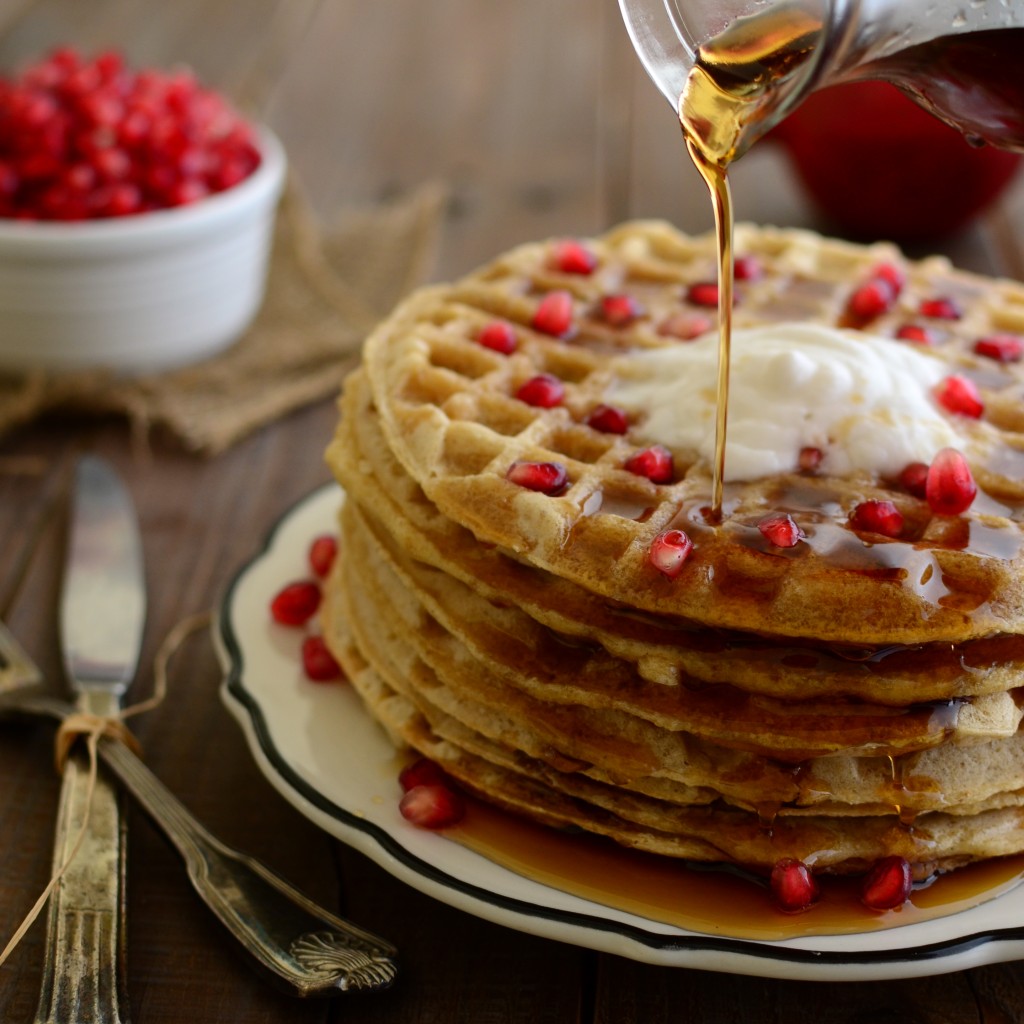 Simple Oat Waffles
2013-10-13 14:49:28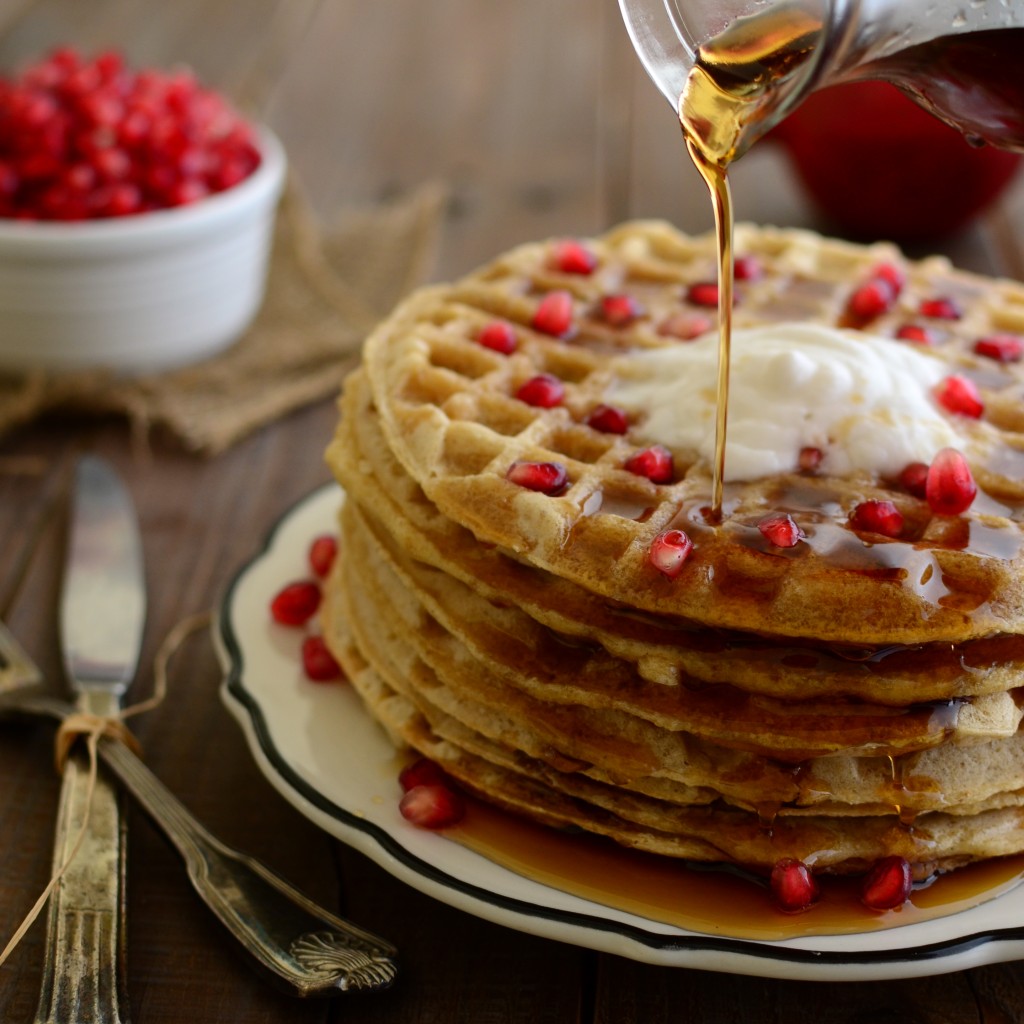 Serves 3
Ingredients
2 1/2 C. oats
1 1/2 C. water
1 1/2 C. soymilk or almond milk
3 Tbsp. olive oil
1/2 tsp. salt
Instructions
Blend all ingredients together in a blender until smooth. I used my high-power VitaMix.
In a preheated waffle iron, bake waffles according to manufacturer's instructions.
Serve warm.
Notes
You may find that the batter gets thicker over time. You may need to add more liquid into the batter as you go.
Adapted from Kids in the Kitchen
Adapted from Kids in the Kitchen
Veggie On A Penny http://www.veggieonapenny.com/