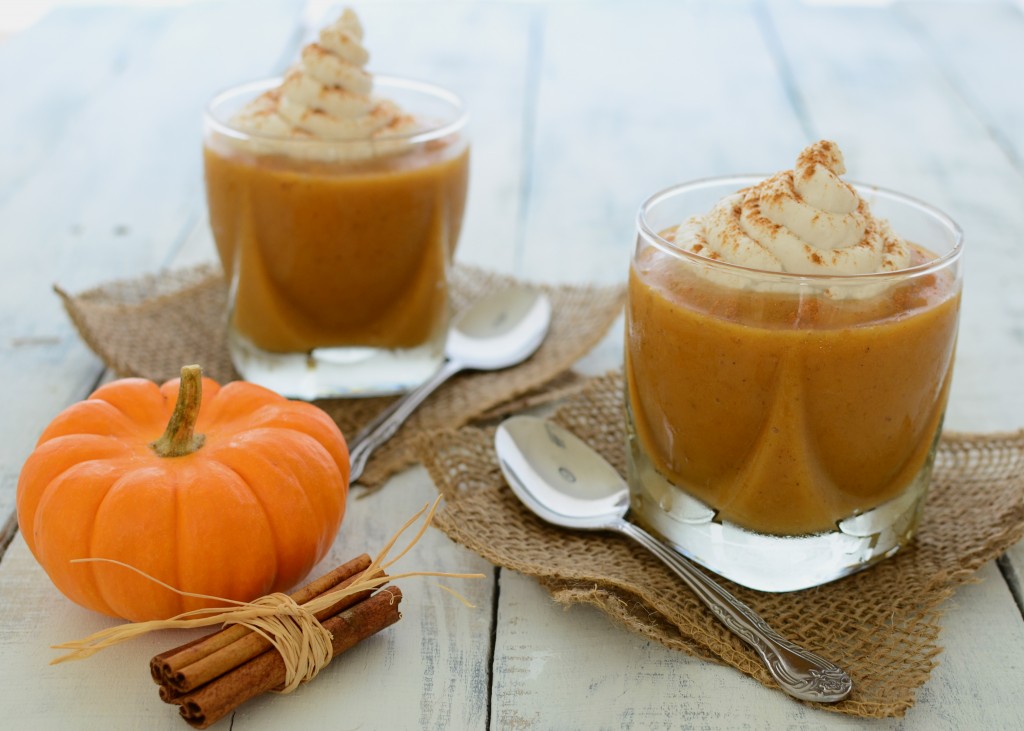 It seems to be so often that life demands simplicity. There is no time for long, drawn out, complicated things. You just have to do what's quick and easy. At least, that's how life can get for me. I'm guessing your life sometimes gets that way too. That's why I want to share with you these quick and easy pumpkin maple spice smoothies. If life cuts you even a little slack, please, do yourself a favor and top it off with some coconut whipped cream. Let me let you in on a little secret: this coconut whipped cream stuff is delicious on just about everything. You can thank me for the recipe later.
Yes, life demands simplicity. Like Chipotle Chicken Quesadillas and Mac 'n Cheese. Like Banana Peanut Butter Smoothies and Grilled Cheese Caprese. Less is more.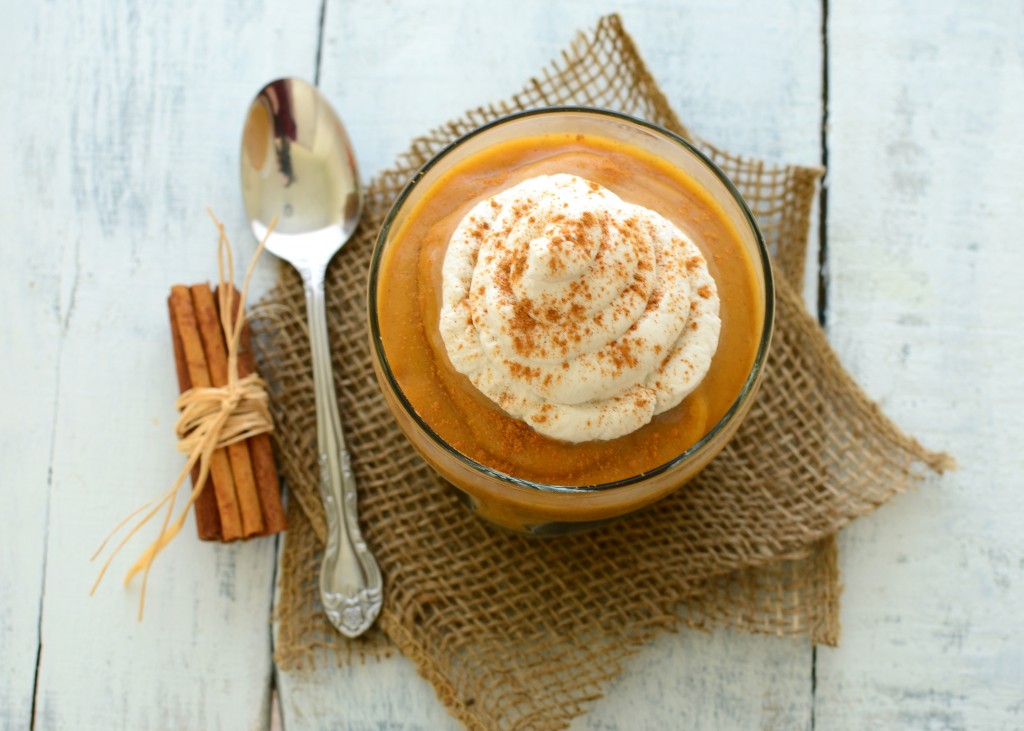 Fall-time in a cup. Have you noticed yet that I am obsessed with all things pumpkin?
While sipping these smoothies for lunch, Ryan admitted that he had never thought before about having cold pumpkin anything. Fall is a time for hot things! Well, living in Southern California has changed all that. Hello pumpkin maple spiced smoothies. Thank you for bringing the pleasures of the season to us all in one simple little cup.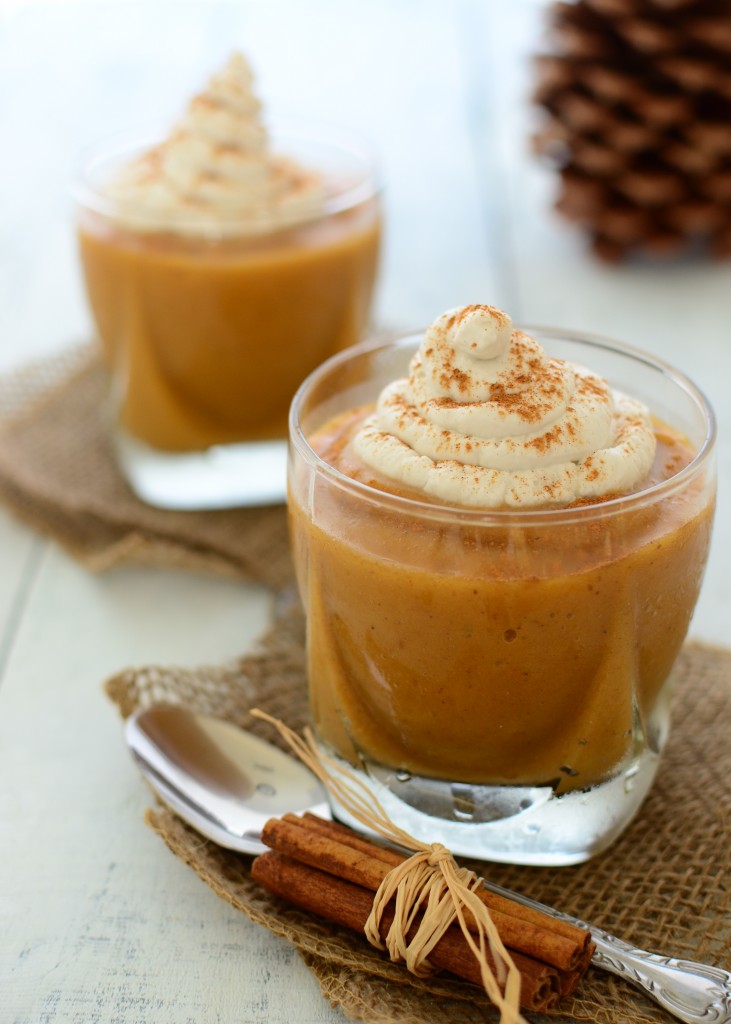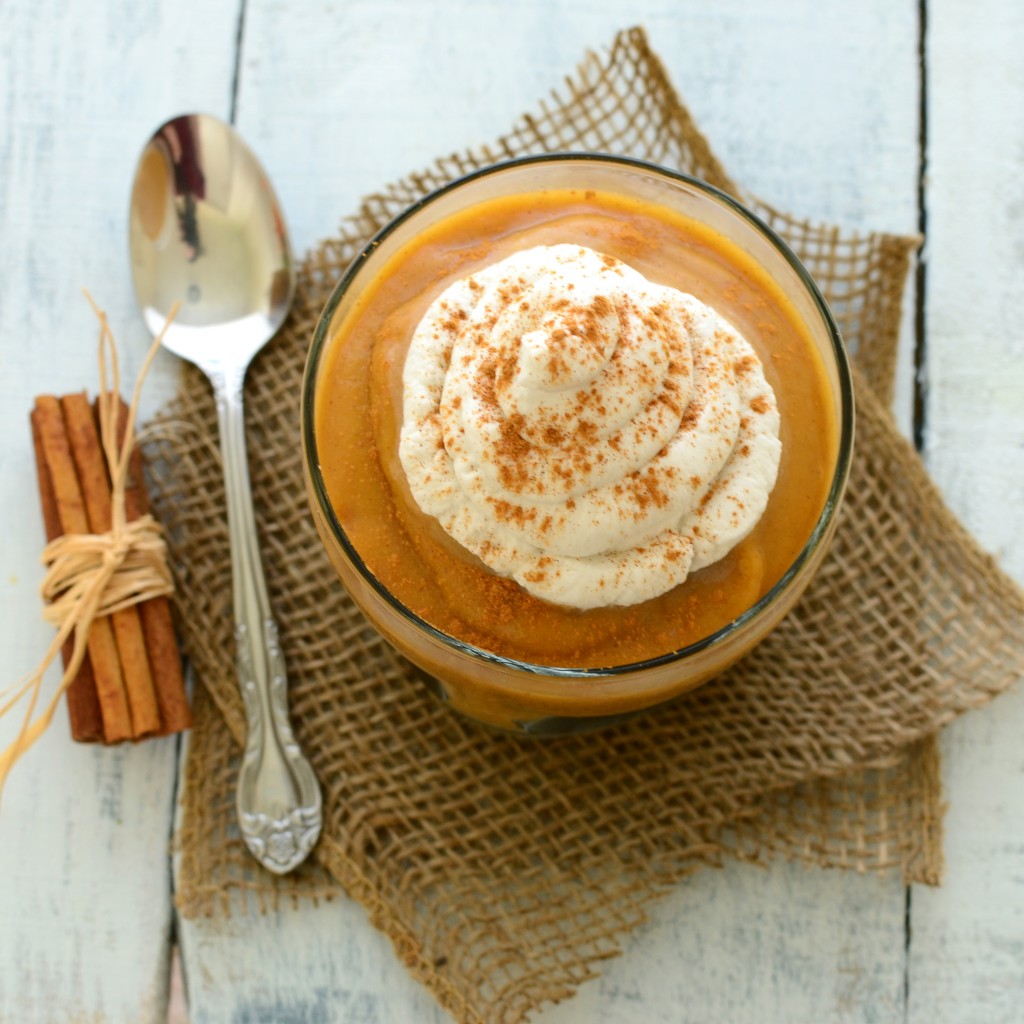 Pumpkin Maple Spice Smoothie
2013-09-30 19:33:47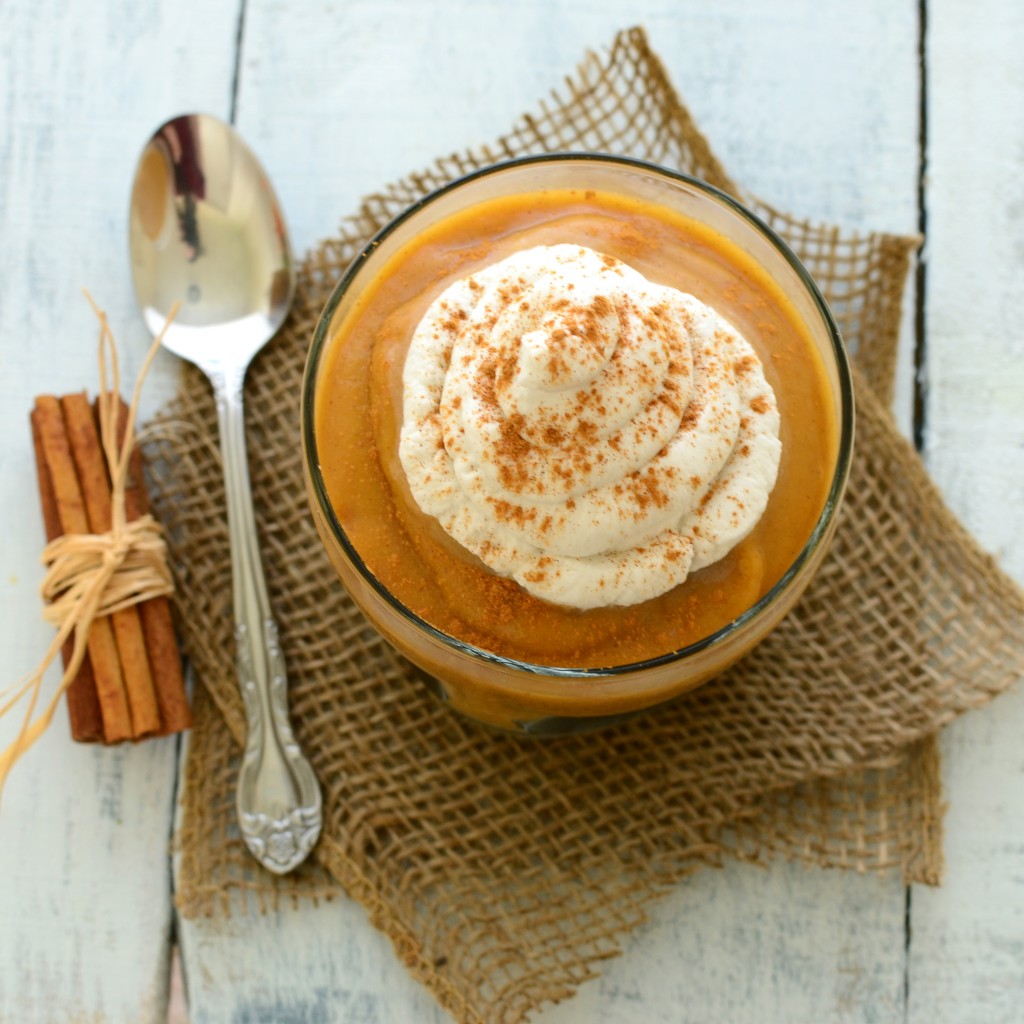 Ingredients
1 15-oz. canned pumpkin
3-4 bananas, frozen
3 Tbsp. maple syrup
2 Tbsp. soymilk
1/8 tsp. cinnamon
dash of nutmeg
pinch of allspice
pinch of salt
Instructions
Put all ingredients in blender. Blend on high until smooth. Serve.
Veggie On A Penny http://www.veggieonapenny.com/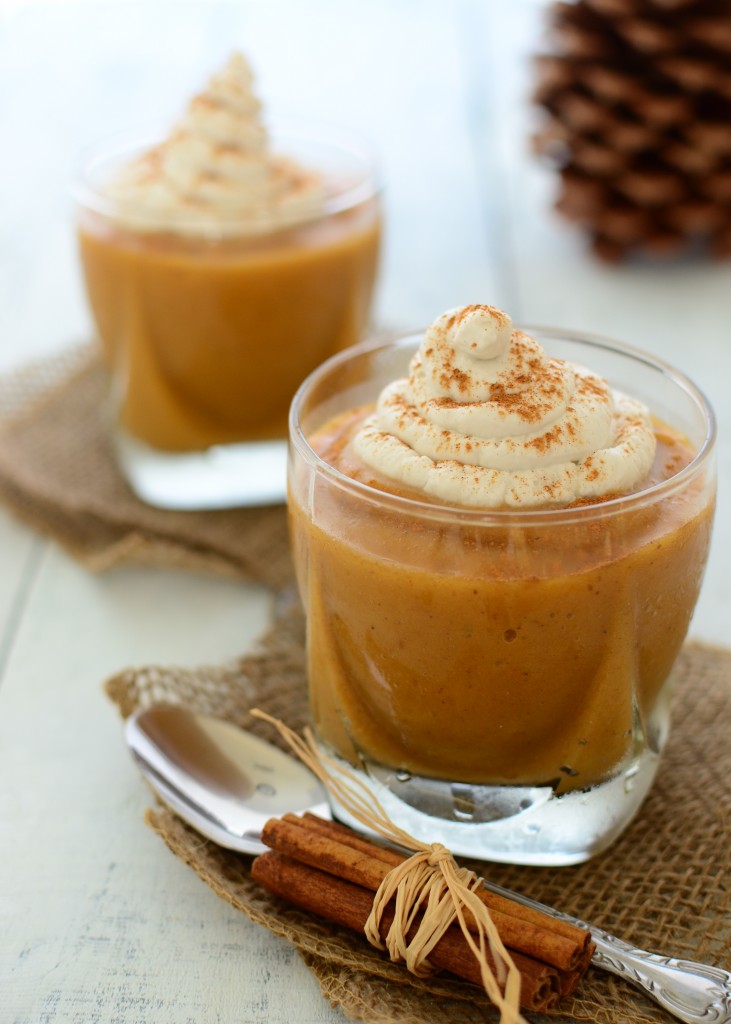 Coconut Whipped Cream
2013-09-30 19:43:37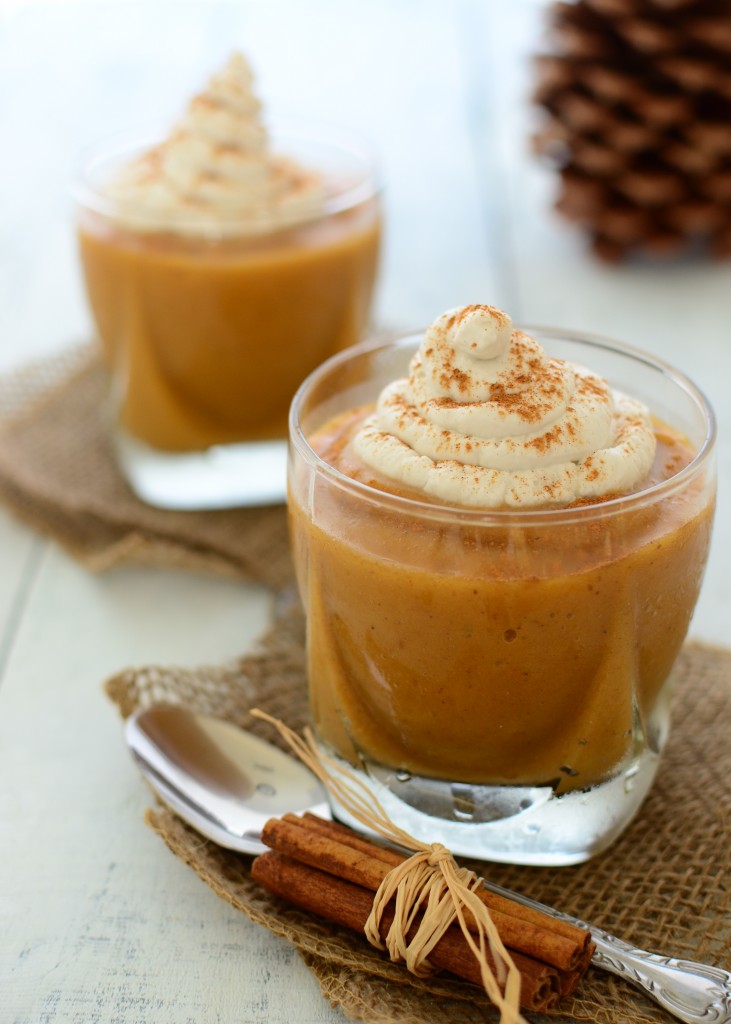 Ingredients
1 can full-fat coconut milk, chilled
1/4 tsp. lemon juice
3 Tbsp. powdered sugar
1/2 tsp. vanilla extract
dash of salt
Instructions
The night before, put the can of coconut milk in the fridge right side up.
When you are ready to make the whipped cream, carefully remove the coconut milk from the fridge without shaking or tipping it.
Open the top of the can.
Carefully spoon out the thick white paste that has collected on top.
Save the clear coconut liquid in your refrigerator for other recipes.
In a medium-sized mixing bowl, use a hand mixer to beat the coconut milk together with all of the ingredients listed above. Mix on high to beat as much air into the cream as possible.
Notes
To achieve the cool swirly affect when using this as a topping, spoon the whipped cream into a plastic bag. Cut a 1/4 inch hole in the corner. Squeeze and swirl onto whatever you desire.
Adapted from Lunch Box Bunch
Veggie On A Penny http://www.veggieonapenny.com/