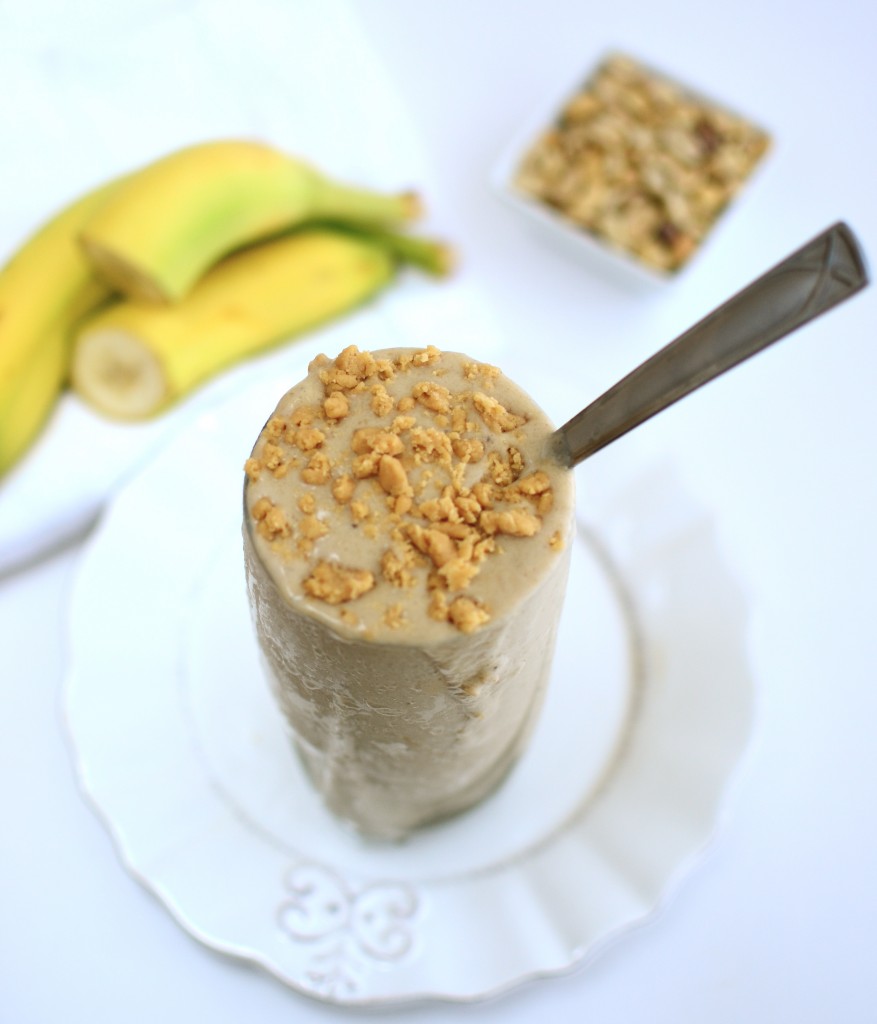 It's August in Southern California, which is technically a desert. Need I say more? As the temperature keeps climbing, so do the electric bills. My VitaMix seems to be seeing more and more activity, too. There's nothing better on a hot summer day than to sip an ice-cold smoothie. Especially if its rich and creamy like this peanut butter banana smoothie!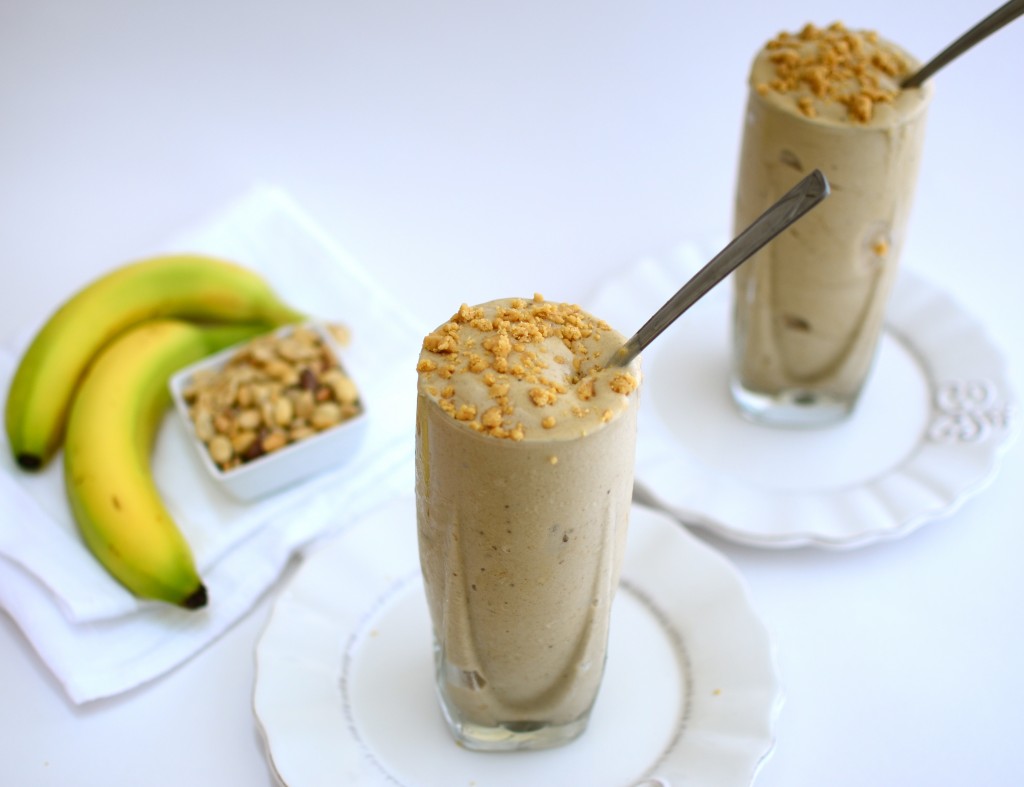 The great thing about it is, it only takes 5 minutes to whip this tasty treat up! Bring a friend over and double the recipe. Take a couple of tall glasses of this peanut butter banana smoothie out to the back porch to sip slowly. Just wait till at least 7 p.m. so that you don't die while you drink it. At least if you live where I do.
And I mean really, is there any better combination than peanut butter and bananas?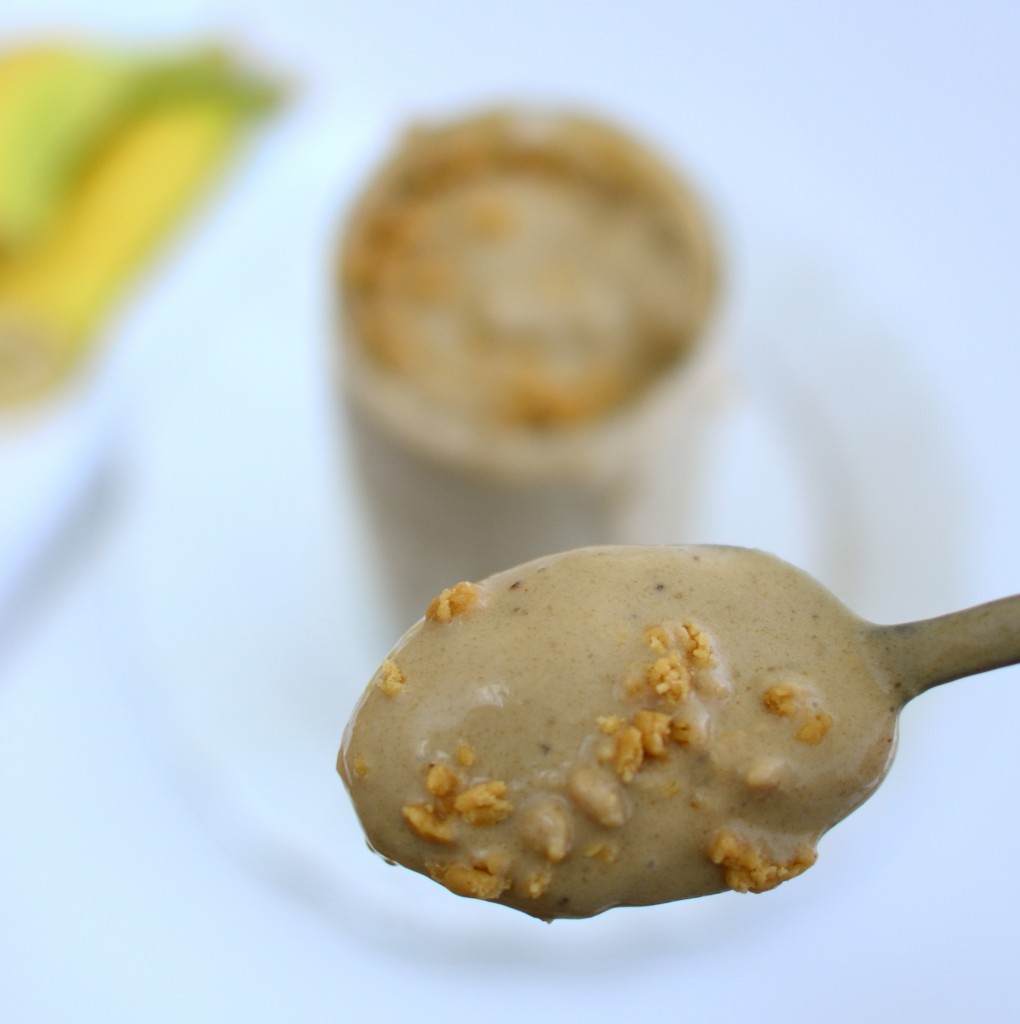 Well, maybe cherries and chocolate…
That's a tough call. Maybe bananas and peanut butter for breakfast, cherries and chocolate for lunch, and grilled cheese for caprese for the win, I mean, dinner!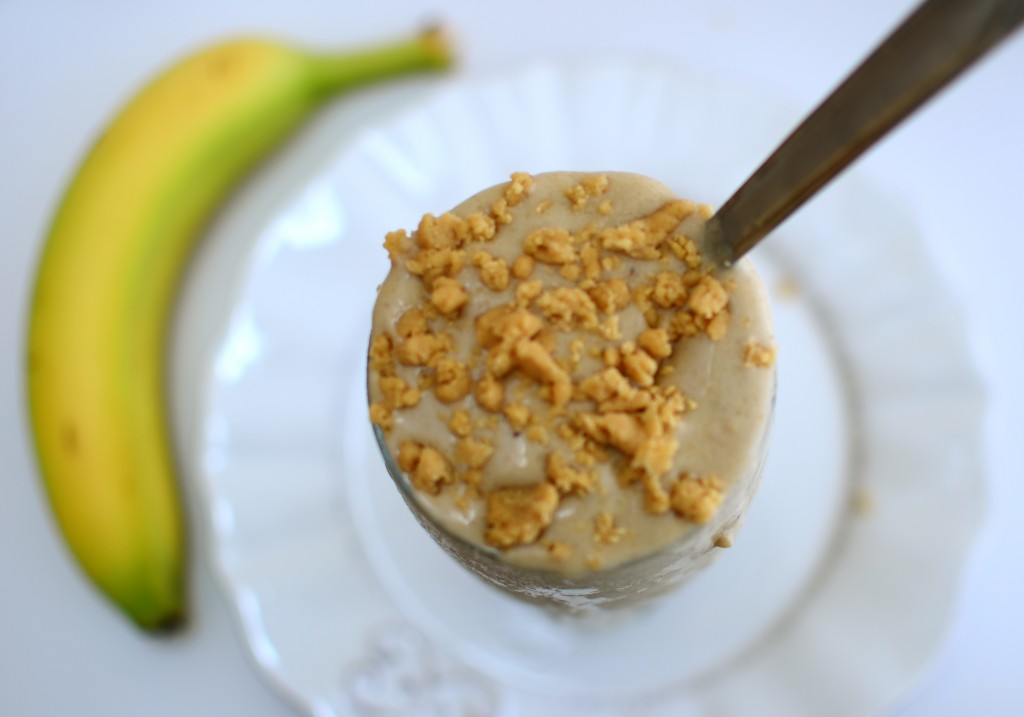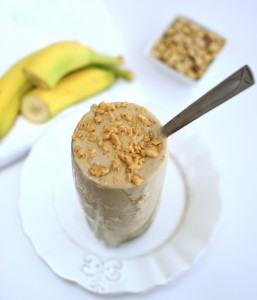 Peanut Butter Banana Smoothie
2013-08-09 19:03:19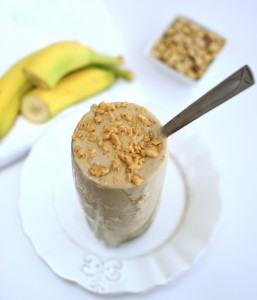 Serves 1
For the topping
2 Tbsp. peanut butter, creamy
¼ C. flour
½ Tbsp. honey
dash of salt
For the smoothie
3-4 bananas
¼ C. peanut butter
2 T. soymilk or almond milk
Instructions
Mix all of the topping ingredients together. Add more flour as needed until moist but crumbly.
Blend all of the smoothie ingredients together until creamy and thoroughly combined. Add more milk if necessary to facilitate blending, though it is more similar to ice cream with less milk.
Pour smoothie into a tall glass. Sprinkle on topping.
Notes
Makes 1 smoothie.
Veggie On A Penny http://www.veggieonapenny.com/