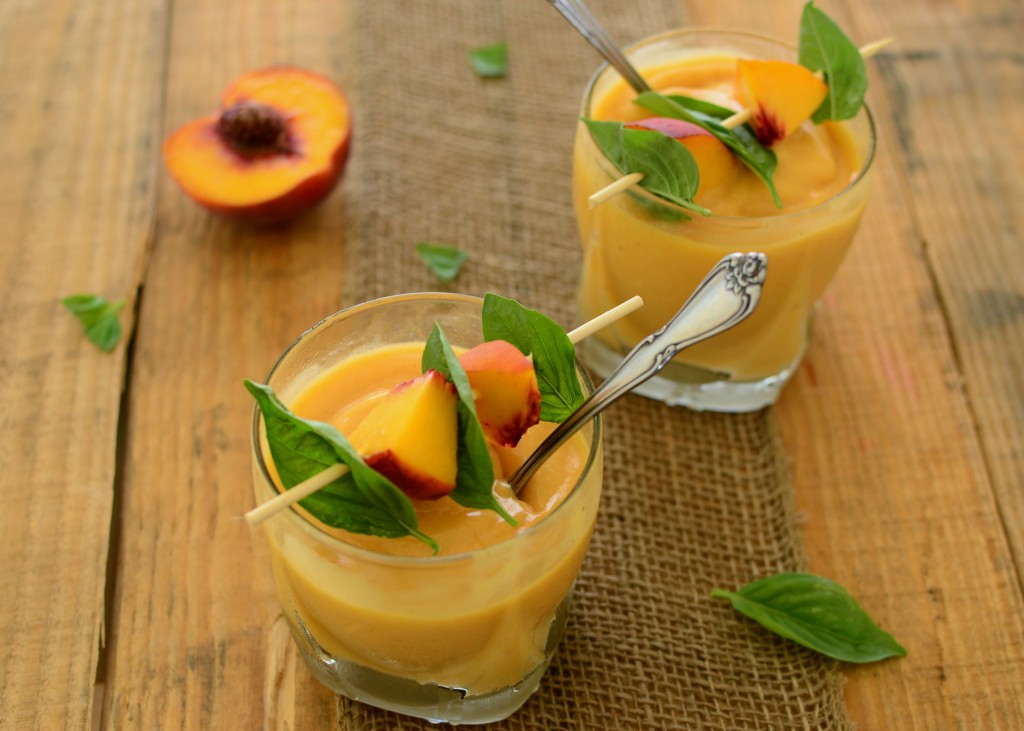 Last week one of our friends dropped of a huge order of fresh peaches for several of my friends in the area. It's been peach overload ever since, and I'm not complaining. We had three peach crisps at church last week for potluck. I've had peaches for breakfast, lunch, and supper every day since then. This morning alone I ate about four peaches for breakfast altogether.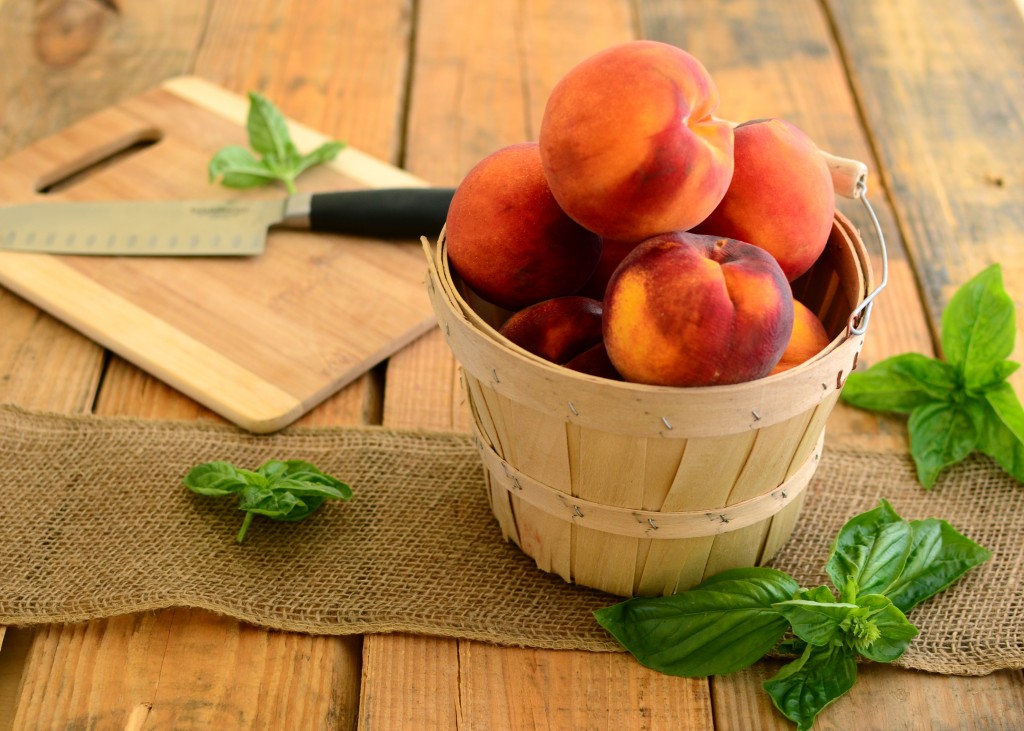 My friends have all been busy canning and freezing peaches this week, too. Speaking of which, I still need to get on that one. This fresh peach smoothie is a perfect example of why frozen peaches are so worth the effort.
These peaches are the kind that you try to eat while holding in your hands, but you end up drinking half the peach off your elbows. Peach juice baths are amazing.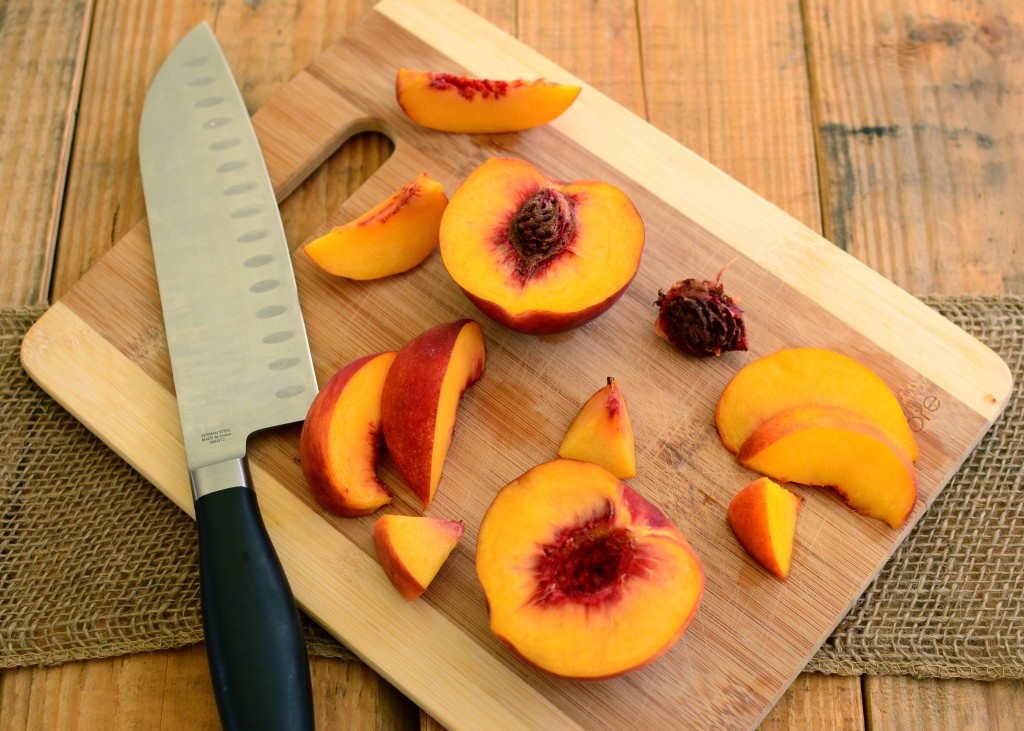 One of my dear friends, who also happens to be the chef of one of those peach crisps mentioned above, suggested tossing basil in a smoothie to give it a bright and zesty pop. I've gotta say, I was a little skeptical. But since my kitchen is just about as much hers at it is mine, she came over to my place and whipped one up for me to try. I was pleasantly surprised by the nice flavor it adds.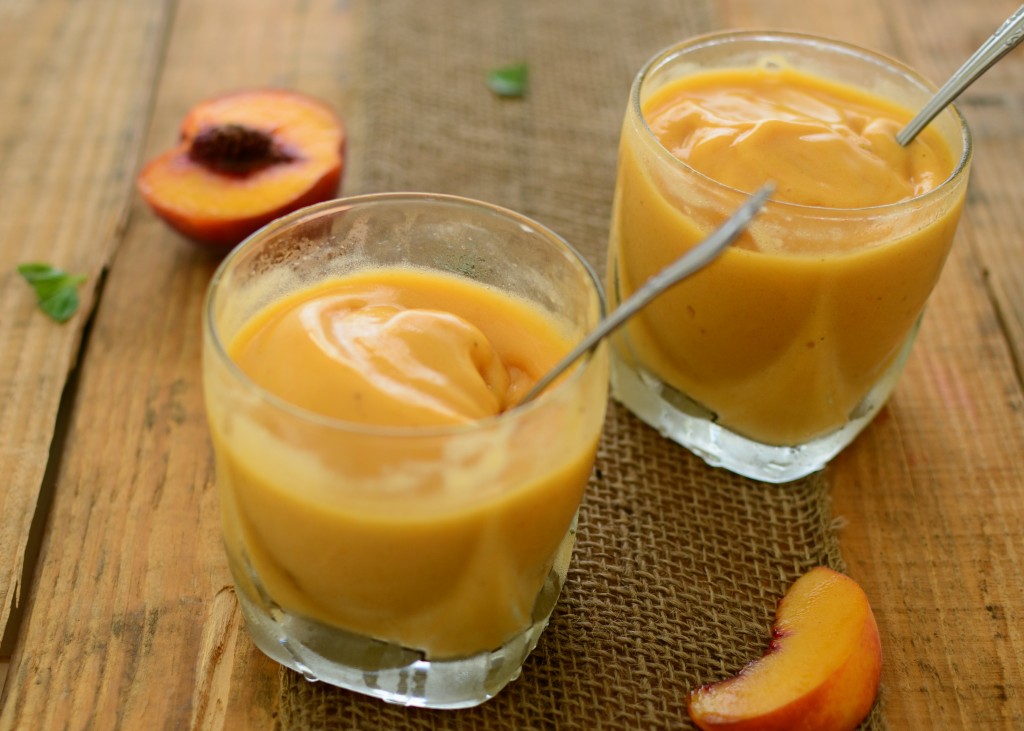 Whip some of these up for friends on a hot afternoon or as a healthy breakfast to start your day off right.
What unique smoothie ingredients do you love?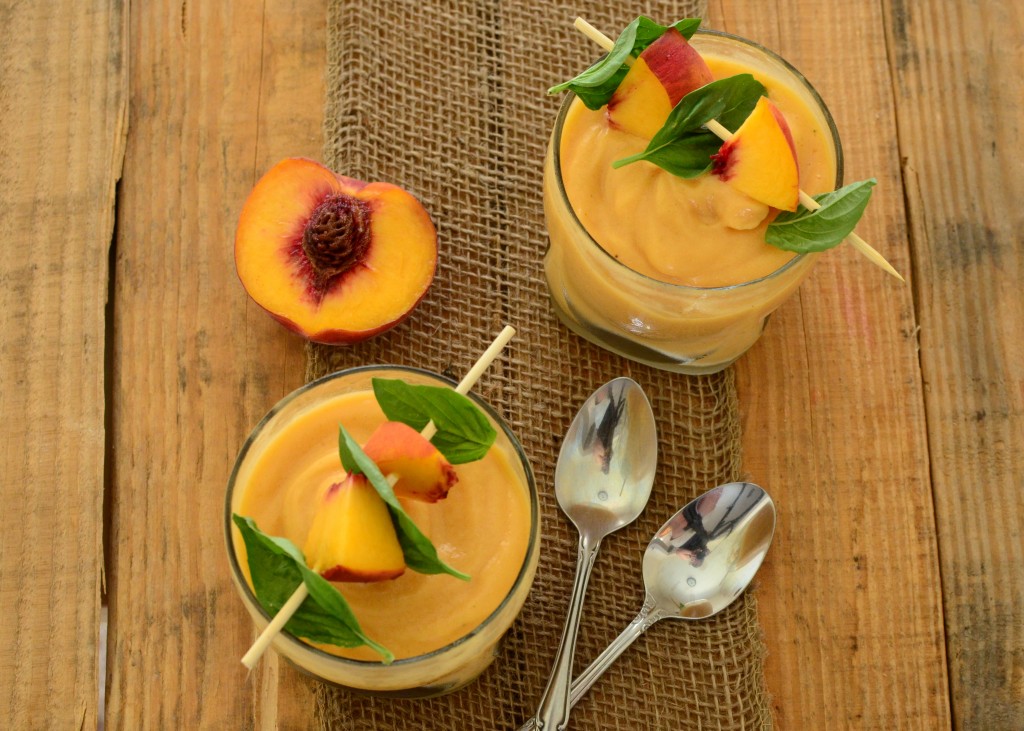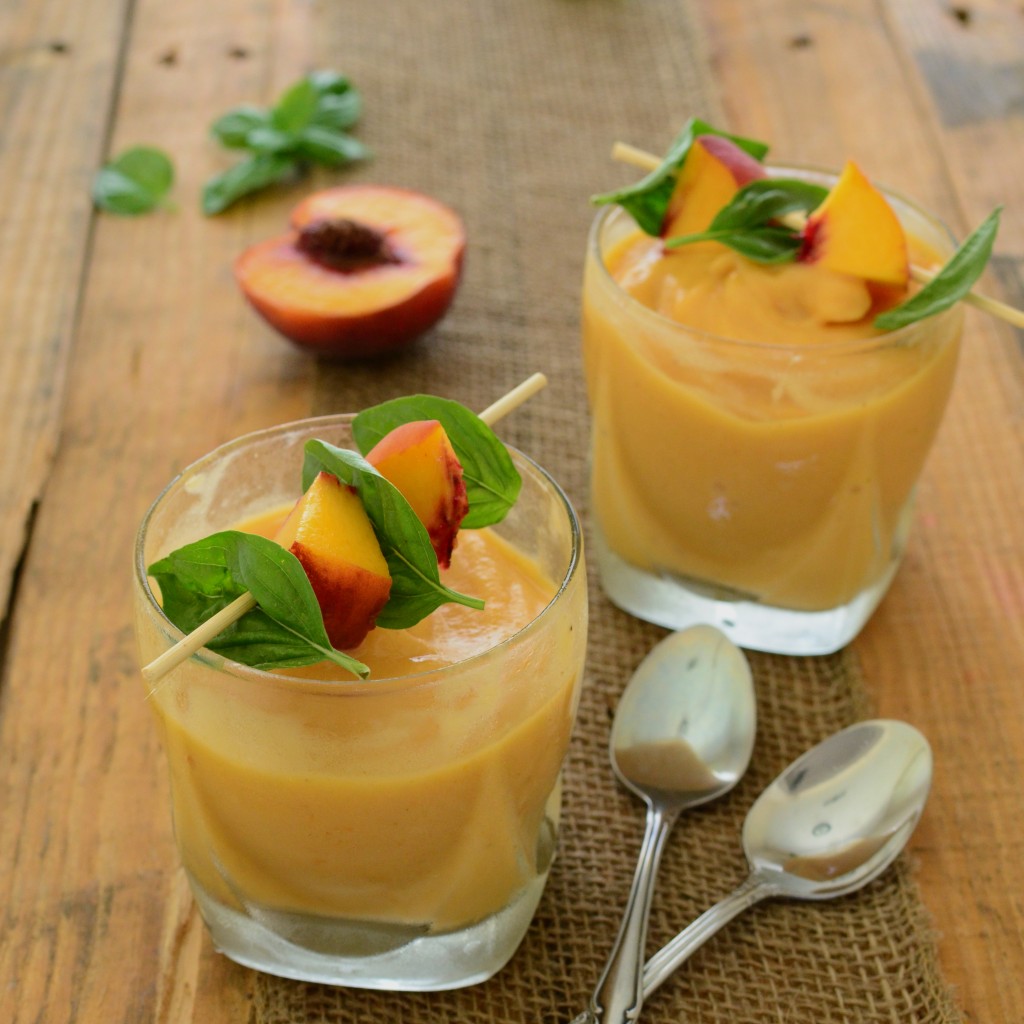 Peach Basil Smoothie
2013-09-04 15:08:48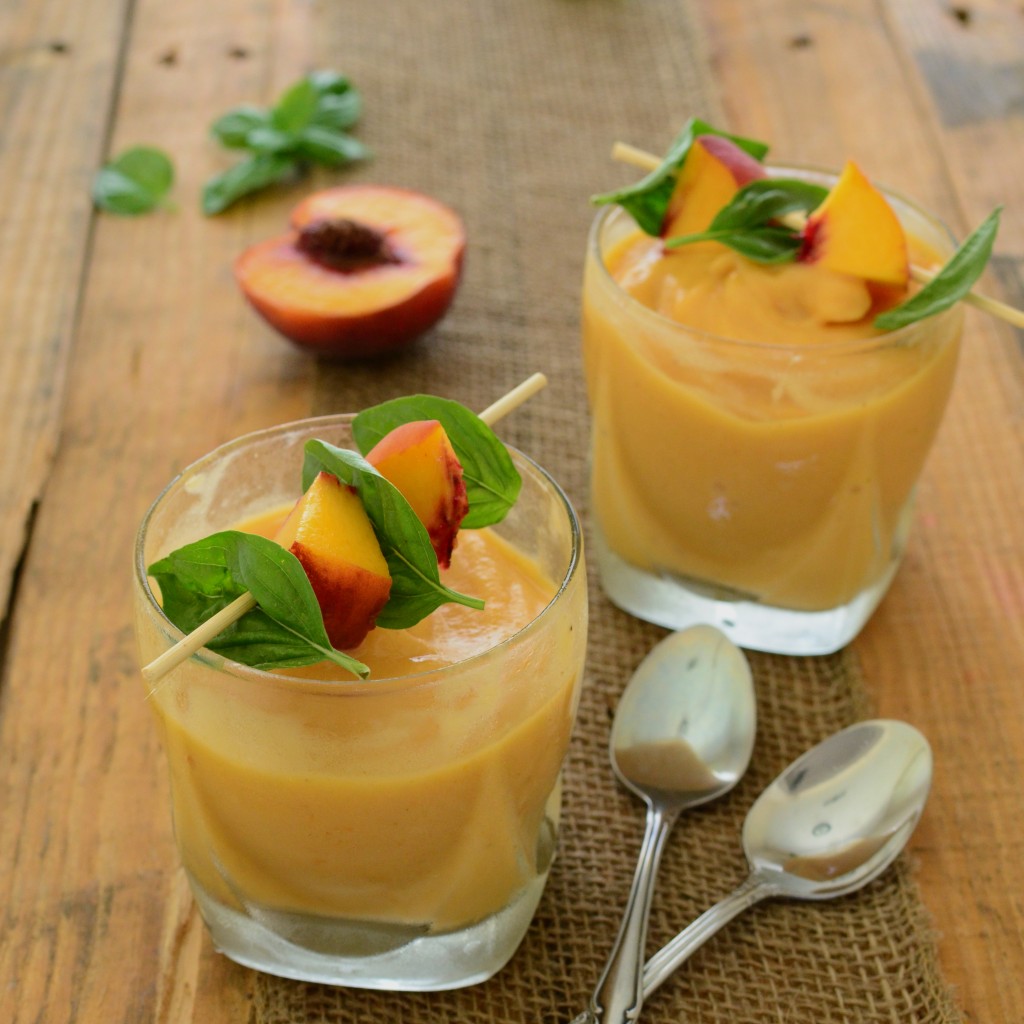 Serves 2
Ingredients
2 C. peaches, sliced & frozen
1 banana, frozen
1 C. orange juice
1 basil leaf
Instructions
Put all ingredients into blender. Blend until smooth. Serve cold.
Veggie On A Penny http://www.veggieonapenny.com/