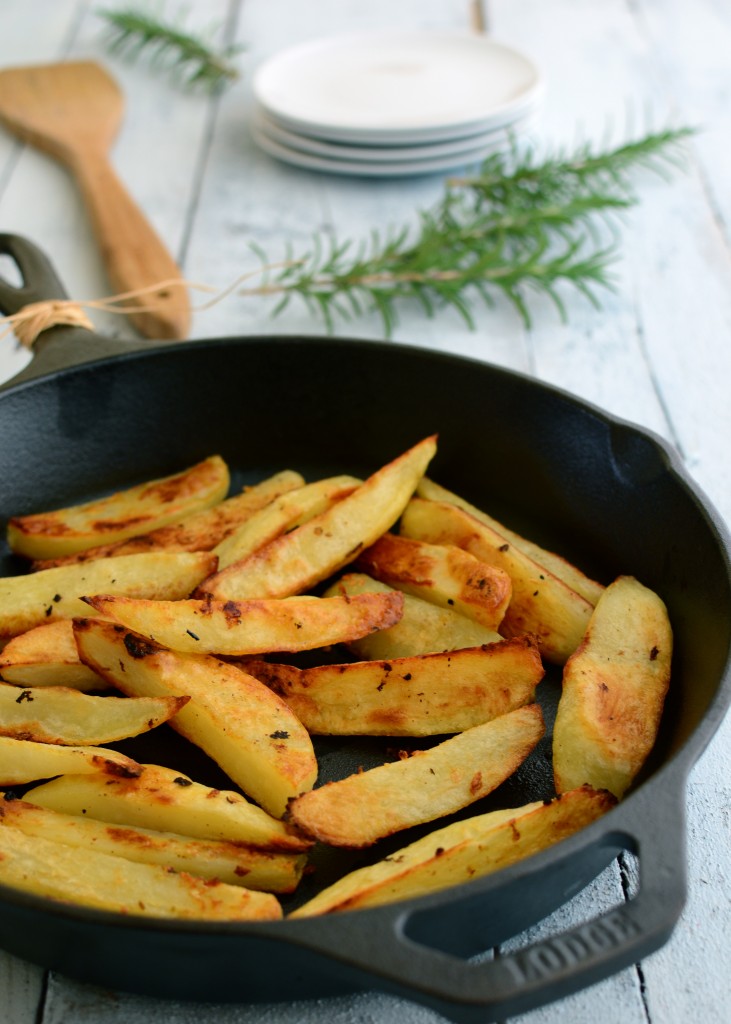 Hello again, friend. With all of the holiday happenings, it has been awhile. (Like snowmobiling with the cousins, ice hockey with the siblings, and getting stuck in Washington D.C. overnight with the hubby due to airplane maintenance issues. Oh what fun!) It was time for some much-needed rest, but now we are ready to get back into the full swing of things here at Veggie on a Penny.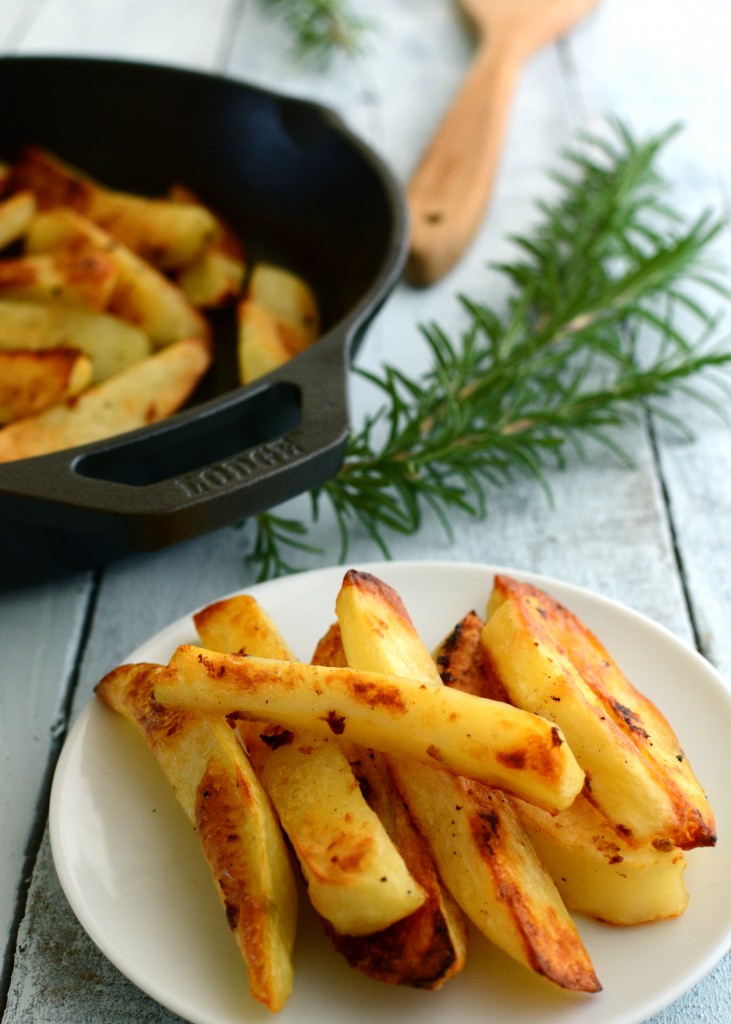 You're probably aware that today is New Year's Eve. What you might not have thought of, though, is that this is your last chance to eat french fries for at least a month. January is for New Year's Resolutions and salad-eating. February is for New Year's Resolution-breaking and french fry eating, once again, thankfully. To be truthful, these oven-baked garlic fries are about the cleanest-eating fries in town. Not only are they much lower in fat and salt than their fast-food counterparts, these are some of the crispiest fries you will ever eat out of your very own oven.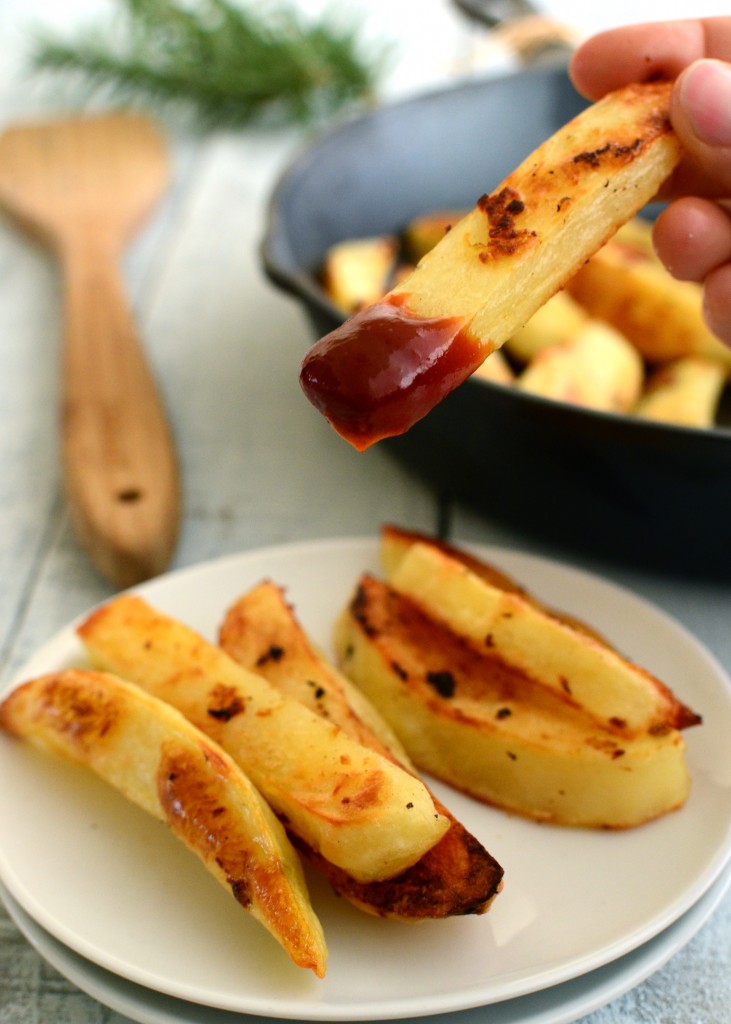 I've made countless trays of homemade fries in the past with mixed results. Oftentimes it seems like they turn out with a tough skin and rather mushy on the inside, unlike their addictive fast-food counterparts. This recipe uses several special techniques to help give the fries that irresistible crisp, such as soaking the fries in hot water for half an hour before baking.
Just one tip. If you're using a gas oven, try not to bump one of the fries down into the flames and set off the smoke detectors in your whole house. This will drive you, your husband, and all of the neighbors crazy. Trust me.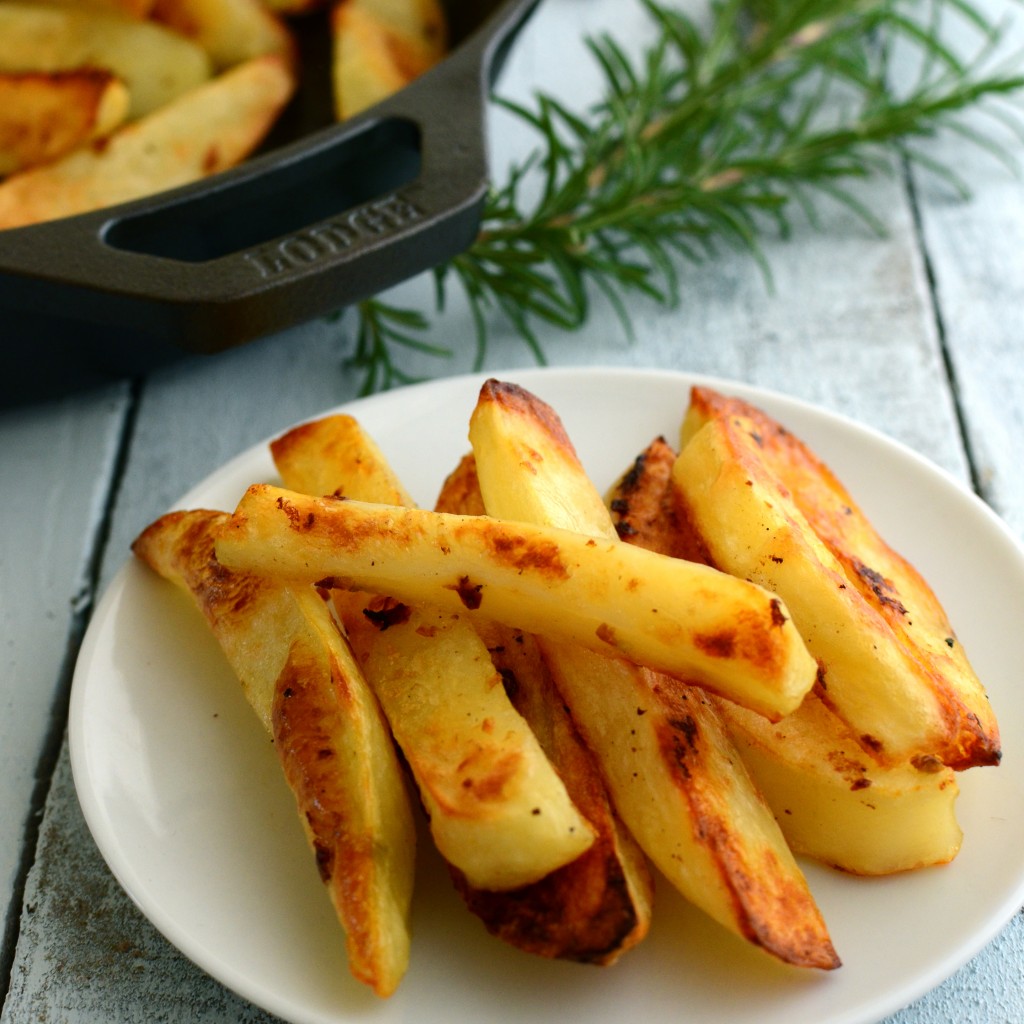 Oven Garlic Fries
2013-12-31 16:58:59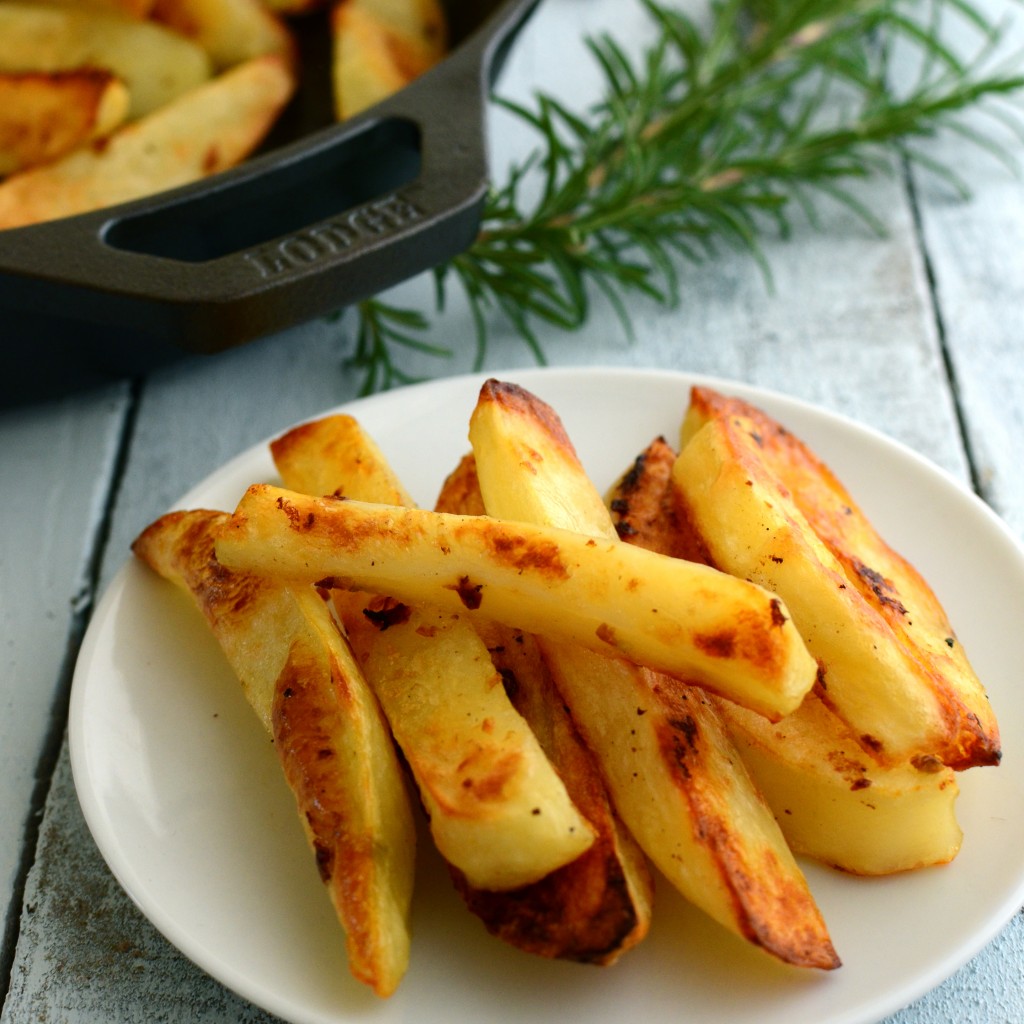 Serves 3
Ingredients
4 russet potatoes
2 Tbsp. olive oil
½ tsp. sea salt
3 cloves of garlic, crushed
Instructions
Peel and slice the russet potatoes into. Soak the potatoes in a bowl full of hot water for 15-30 minutes. Drain the potatoes and place them on a paper towel. Use more paper towels to dry off the potatoes. Preheat oven to 475 degrees. Dry out the bowl where the potatoes were soaking. Placed the slice potatoes back into the bowl. Add the olive oil, sea salt, and crushed garlic on top of the sliced potatoes and toss them together until the potatoes are well coated. Arrange the potatoes onto a thick baking sheet in a single layer. I would recommend using a non-stick baking mat to make life easier on yourself. Cover the baking sheet tightly with tinfoil. Place fries into oven and bake with tinfoil on for five minutes. Remove the tinfoil. Continue to bake at 475 for another 10-15 minutes or until the bottoms begin to brown. Remove fries from oven and turn flip them over, still in a single layer. Place the baking sheet back in the oven and continue to bake another 10-15 minutes or until golden brown on the bottom. Remove fries from oven and serve hot. As Ryan reminded me, they are merely a vehicle for ketchup.
Adapted from Annie's Eats
Veggie On A Penny http://www.veggieonapenny.com/