I have a whole lot of respect for moms. Really, it's amazing that any kid turns out to be half-decent or even semi well-nourished. They have their work cut out for them. I mean, how many times have you heard a 5 year old say, "Oh mom, how did you know broccoli was my favorite?" Or, "Yay, zucchini and carrots for dinner!"
Little guys don't exactly enjoy vegetables the way moms wish that they did. I want to meet the first mom who had the clever idea to hide the her veggies into other foods. How brilliant.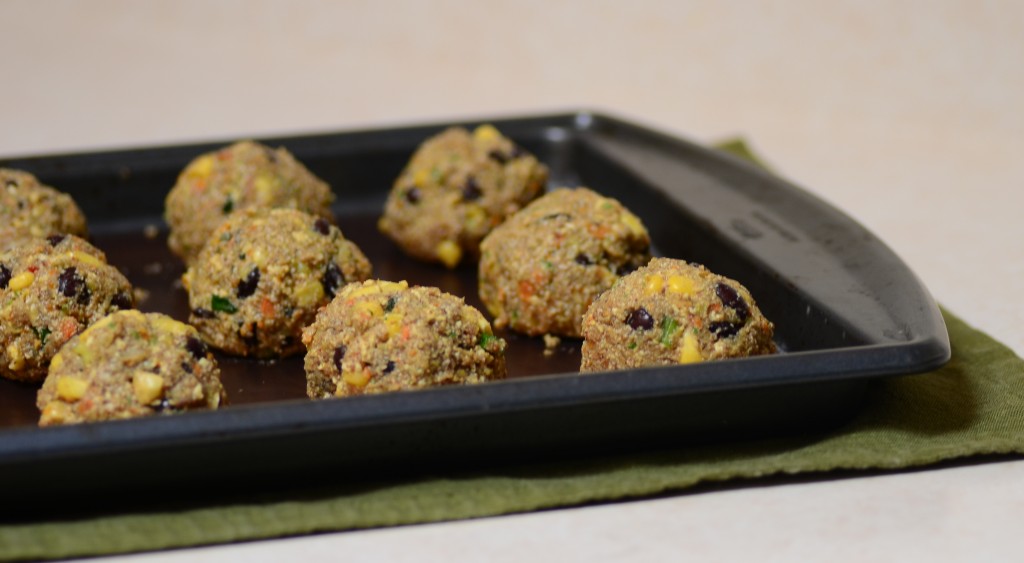 I don't have any test subjects of the small variety yet to try hiding vegetables. But since I've married Ryan, I have had to get a little more creative. You see, he loves to eat lots of vegetables. He just doesn't like to know that he's doing it.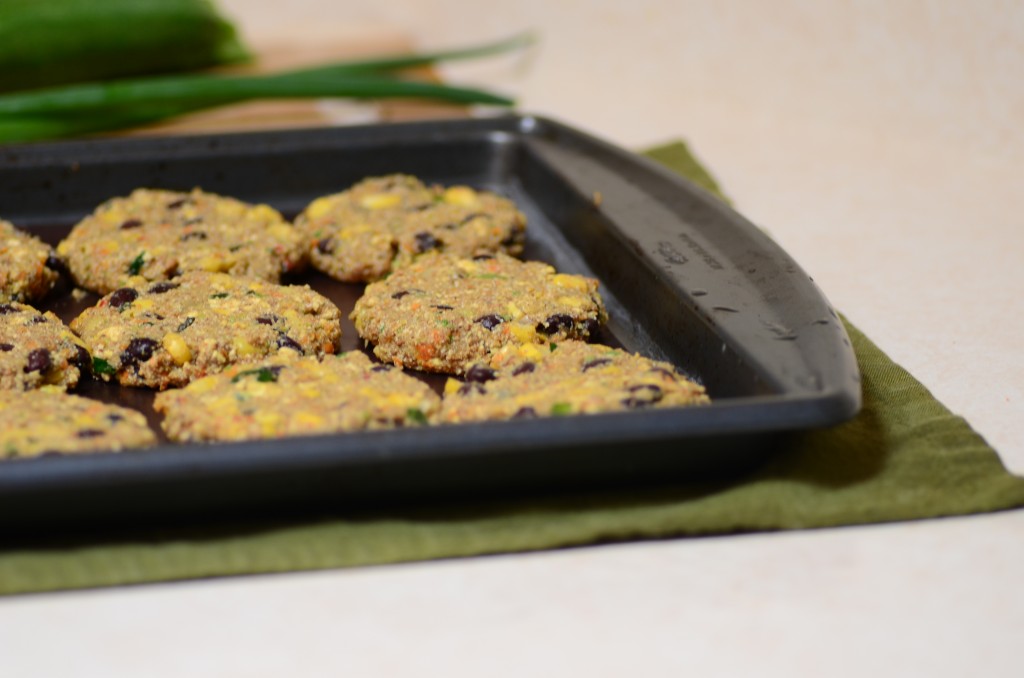 That's why recipes like this Veggie-Mexi Burger are the perfect food to feed him! Sneaky me, hiding all that zucchini, corn, mushrooms, onions, peppers, and who knows what else in there, all while he is unaware. Clever. Check out my homemade bread buns and vegan mayonnaise or chipotle sauce to make these into delicious sandwiches. Keepin' my hubby healthy and he doesn't even need to know I'm doing it. That's success.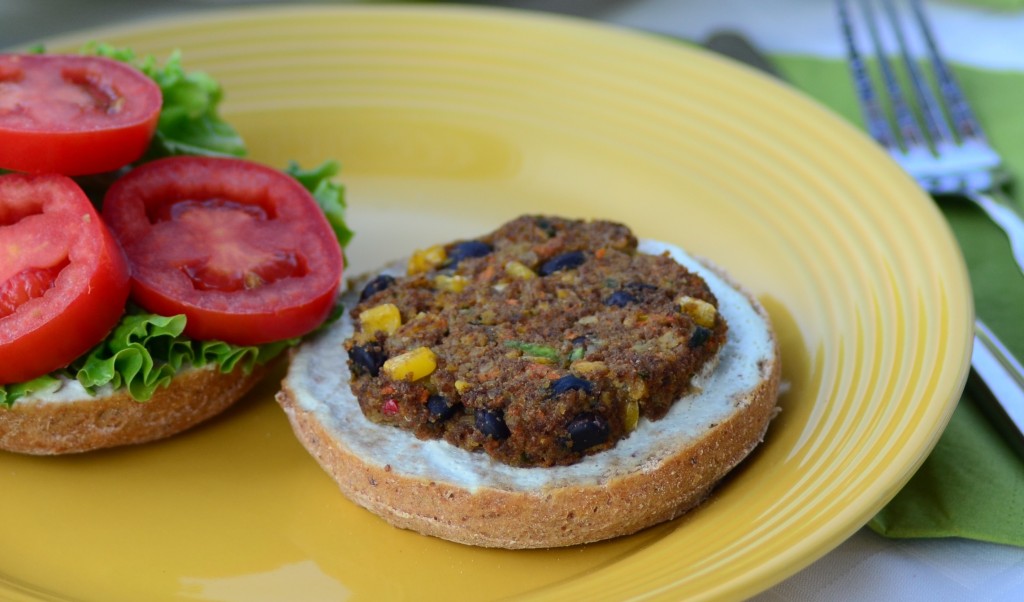 Chipotle Garden Burger
2013-07-23 17:43:04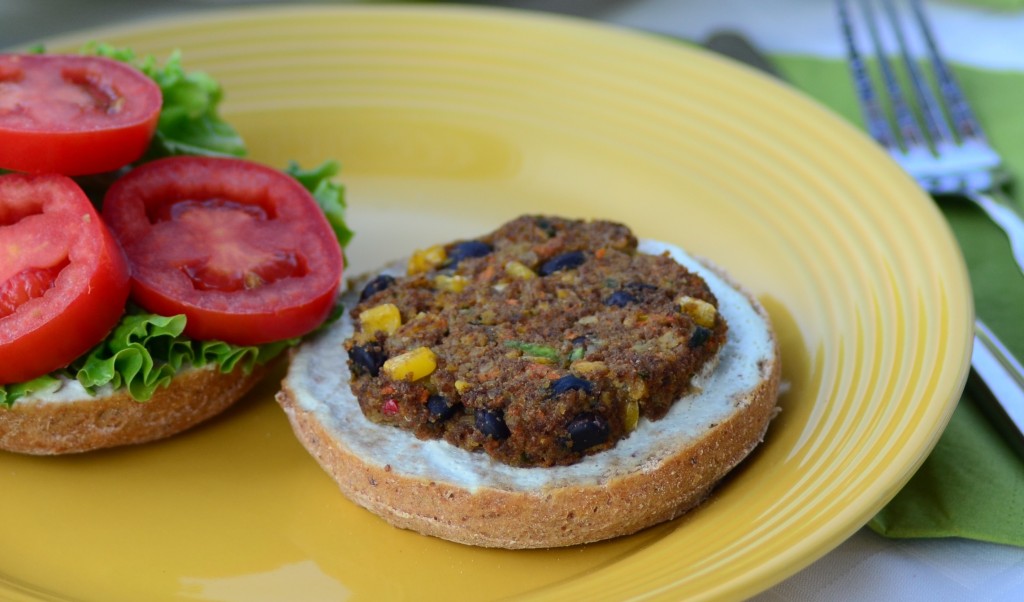 Serves 8
Ingredients
3/4 C. bread crumbs
5 oz. firm tofu + 5 oz. firm tofu
2 Tbsp. olive oil
1/4 C. diced mushrooms
4 green onions chopped small
1/2 red bell pepper diced small
2 cloves minced garlic
1 grated carrot
1 small grated potato
1 small grated zucchini
1 tsp. fresh oregano
1 tsp. cumin
1 Tbsp. soy sauce
1/2 tsp. garlic powder
1/2 tsp. onion powder
1/4 tsp. chipotle (opt.)
1/3 C. corn kernels
1/3 C. black beans
Instructions
Blend the bread crumbs in the blender until fine. Set aside.
Blend 5 ounces of tofu in the blender until creamy. Set aside.
Heat the oil in a frying pan on medium-high heat. Add in all the ingredients listed from the diced mushrooms to the chipotle once the pan is hot. Saute until barely browned, about 3 minutes.
Add into the frying pan the corn, black beans, bread crumbs, and blended tofu. Stir together and allow to saute for another minute or two.
Preheat oven to 425 degrees fahrenheit.
Form the burger mixture into balls on a baking sheet. Use a non-stick pan liner or pan spray to prevent sticking.
Press each ball down to form a burger.
Bake in oven for 30 minutes at 425 degrees or until patties are lightly browned and firm.
For best results, chill in refrigerator to help burgers hold together.
Notes
My list of vegetables and seasonings is only a suggestion. This recipe is very flexible for other ingredients.
When I make these burgers for my husband, I leave out the black beans since he's allergic to them and I don't want to kill him.
Adapted from Jolinda Hackett
Veggie On A Penny http://www.veggieonapenny.com/