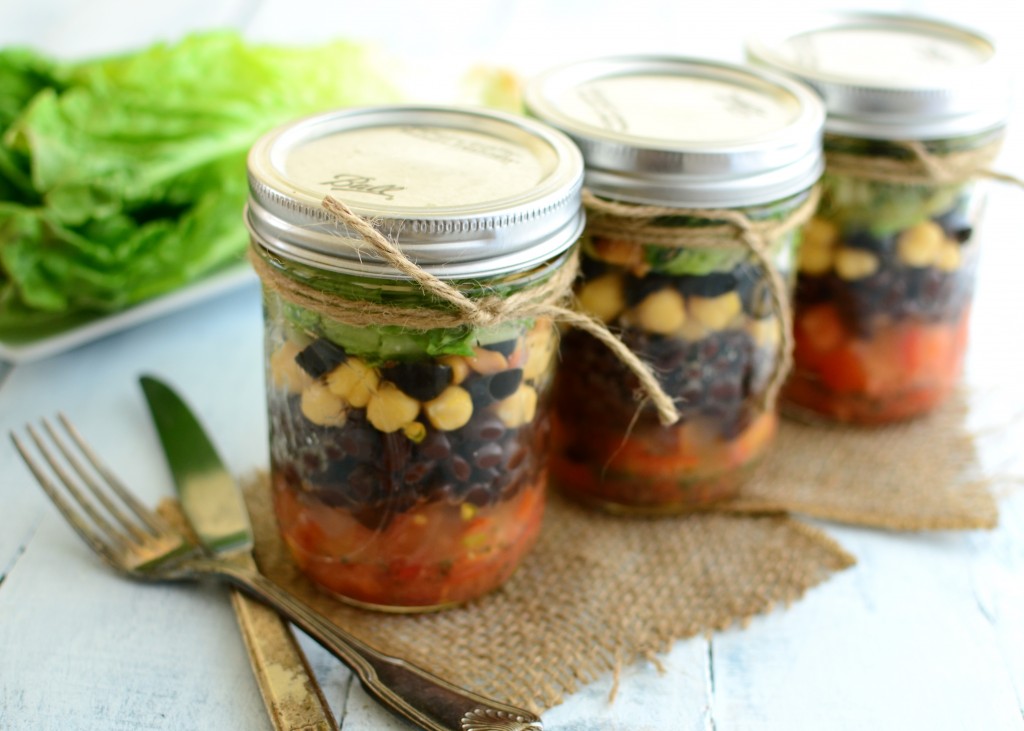 Here's a simple way to eat healthy food all week long: prepare fresh salads in mason jars ahead of time. I am so addicted to this concept. I make a batch once a week so that I can take one to work for lunch each day. I used to wish that there was a better way to take a salad to work. Somehow tossing a salad into a Tupperware with tomatoes and all made for some very unappetizing soggy lettuce. These mason jars organize the ingredients from wet to dry to keep your salad fresh, crisp, and irresistibly appetizing.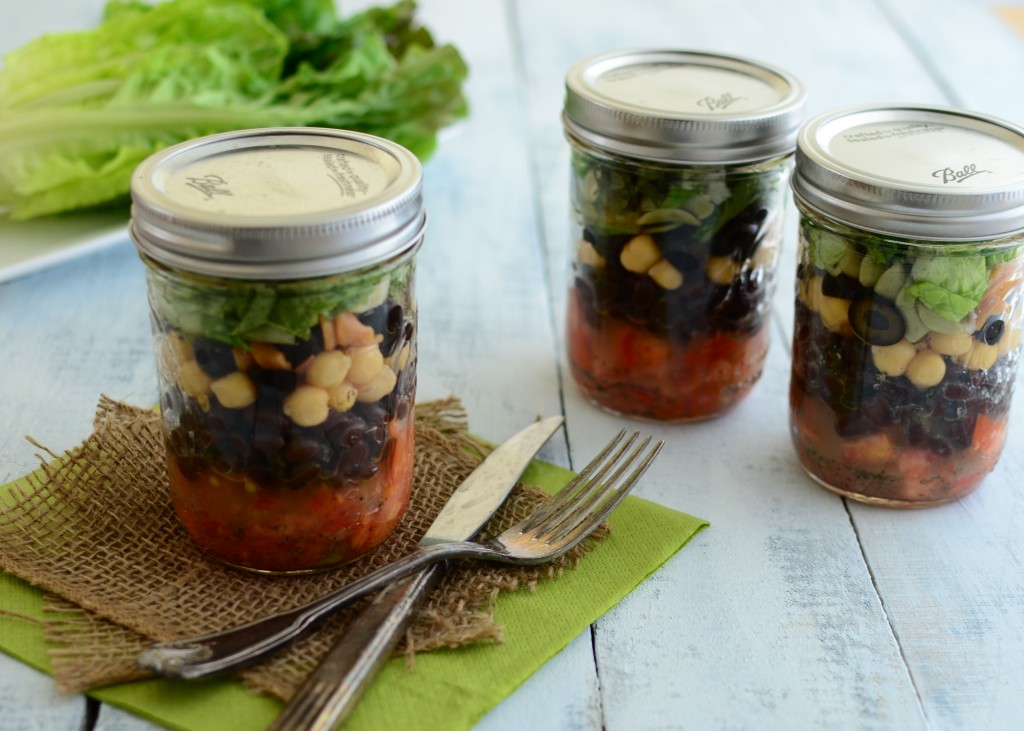 These little salads will make you proud of your lunch. You'll be that person who proudly puts their lunch on display because they want everyone to know what they brought. My coworkers often mention how tasty these little salads look. And even though they might try to hide it, I can hear the jealousy in their voice as they pop their Lean Cuisines in the microwave.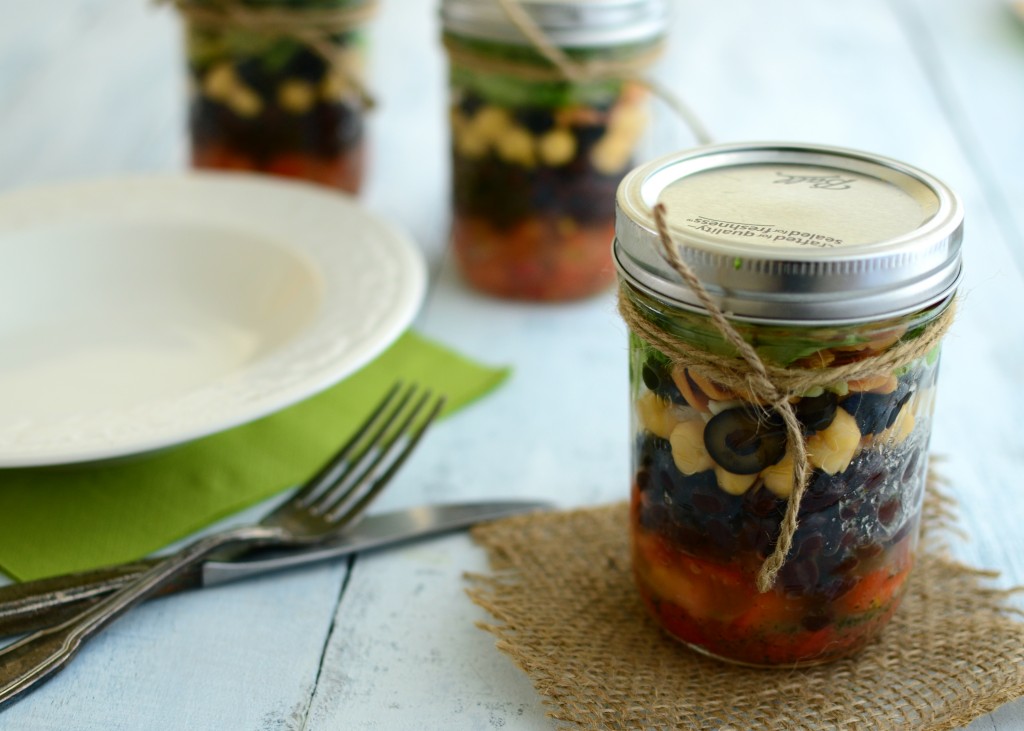 To top it off, they are so simple to toss together. It's just a whole bunch of veggies inside with a few noodles. They are also very customizable to whatever you like best in a salad. Personalize it to make it yours, and fall in love with lunch away from home!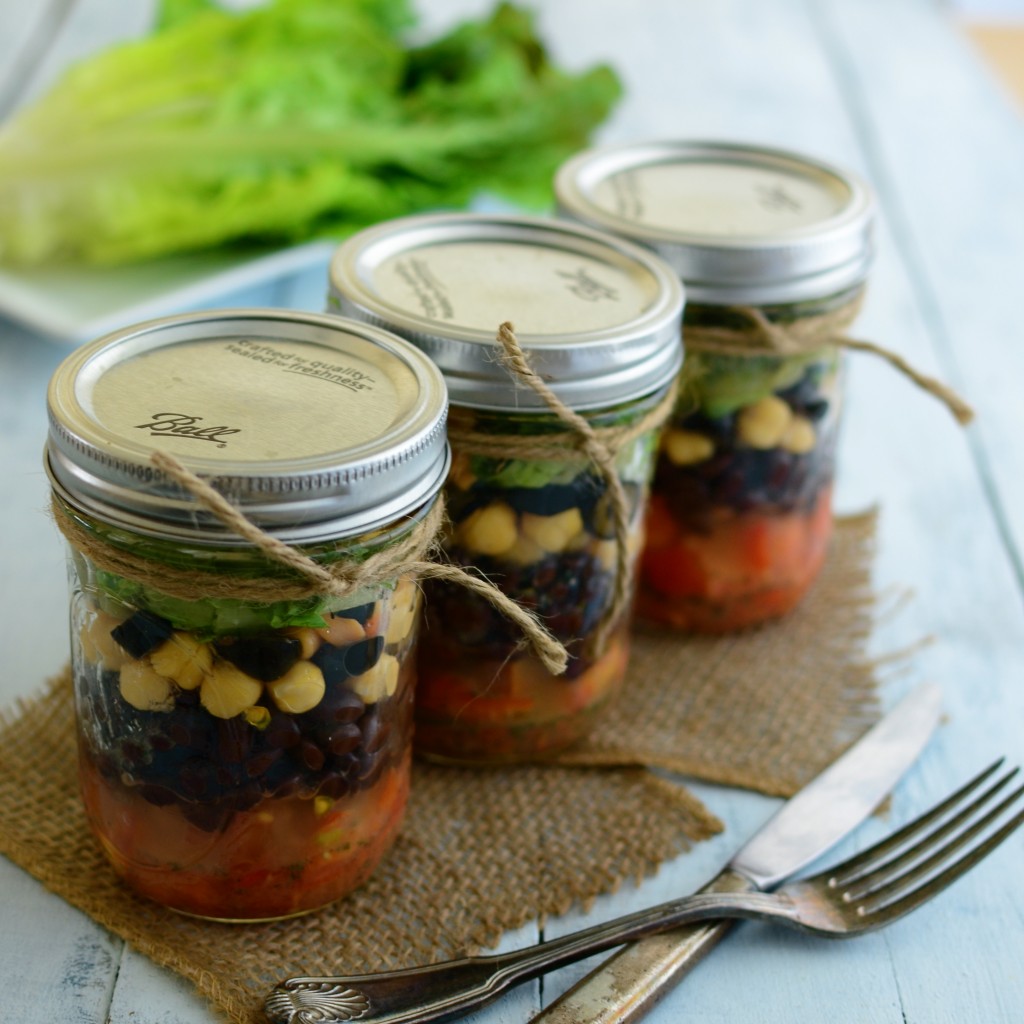 Mason Jar Salads
2013-11-07 22:22:37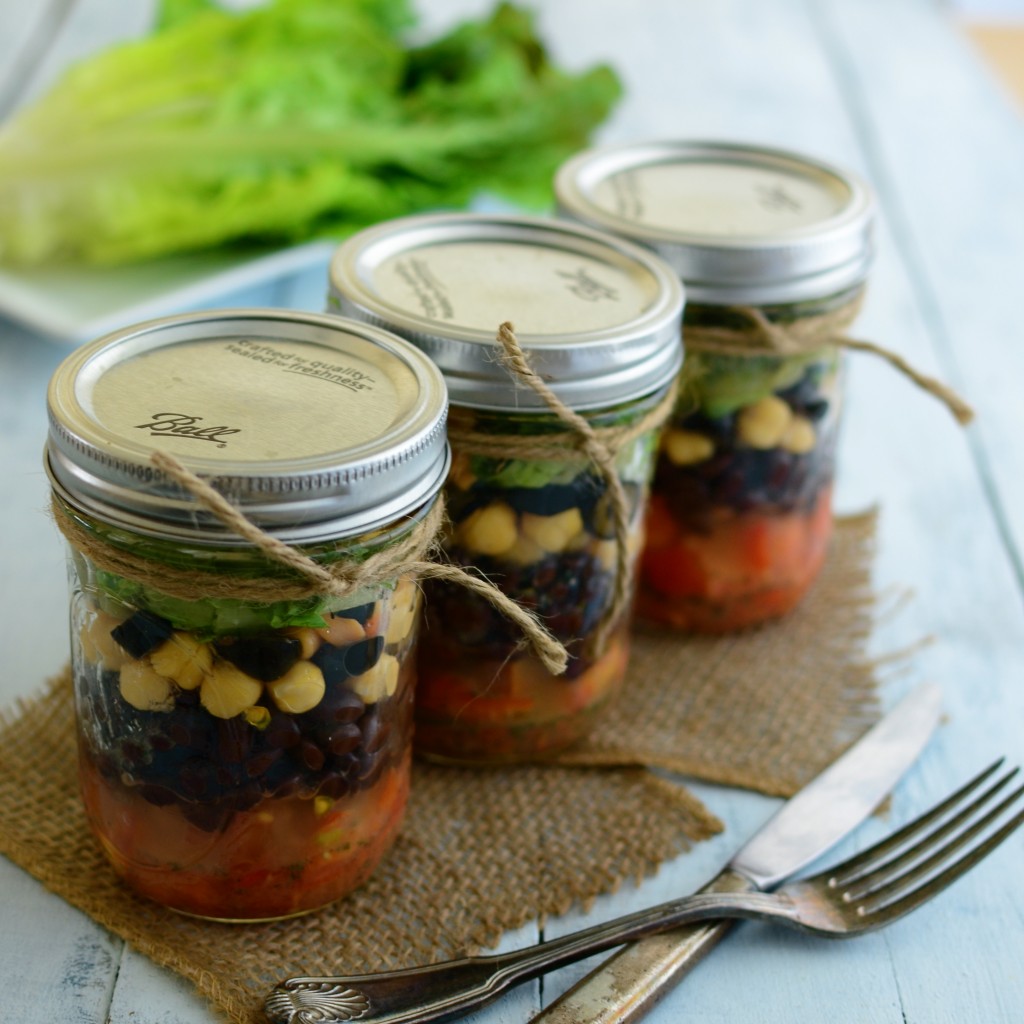 Ingredients
1/2 C. Italian herb dressing
2 tomatoes, diced
1 15-oz. can black beans
1 15-oz. can garbanzo beans
1 15-oz. can olives, sliced
1 C. pasta, boiled and drained
12 leaves of loose-leaf lettuce
4 pint-sized mason jars with lids
Instructions
In a pint jar, layer together the ingredients in the order listed above. Make sure to put in the dressing very first, or at least well before the lettuce goes in on top!
Store in the fridge until ready to eat.
There. So simple.
Veggie On A Penny http://www.veggieonapenny.com/