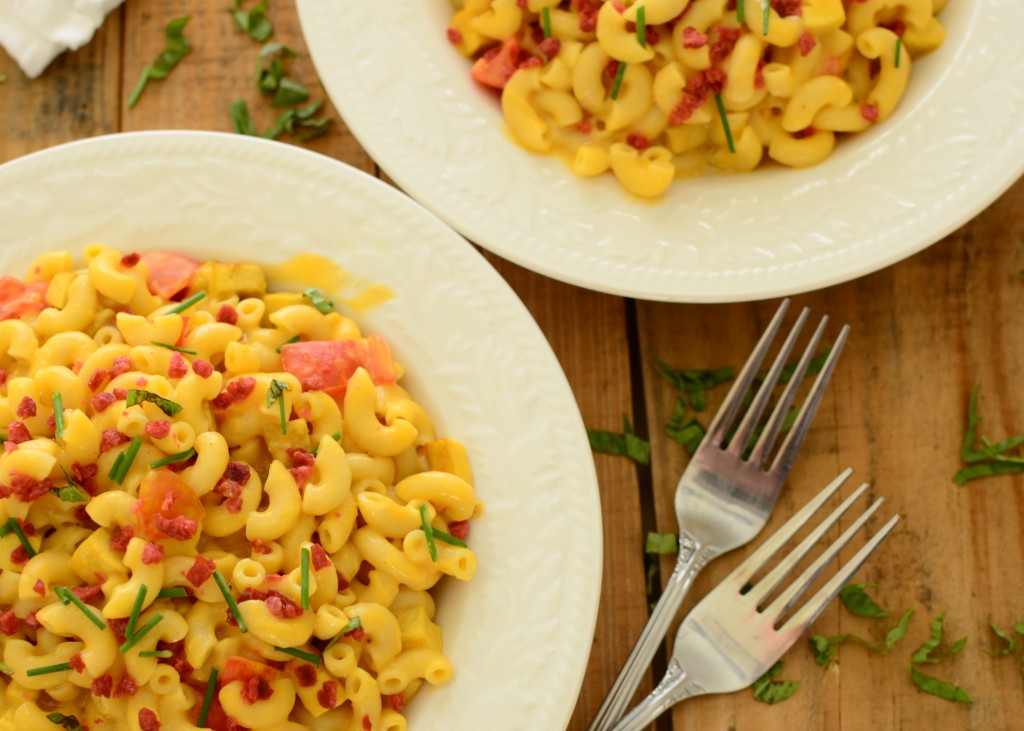 Last night I was sitting on the floor making baby blankets, since everyone seems to be pregnant all of a sudden. I just couldn't stop touching the soft fleece. In fact, I was just a little smidgen jealous of all of the babies that would be recipients. I kinda wanted to make one for myself. As fast as I thought of it, though, I had to dismiss that idea, because I knew that my stuffed bunny would be jealous of a new cuddly blankie in my life. (Wait a second, did I just admit to having a stuffed bunny?)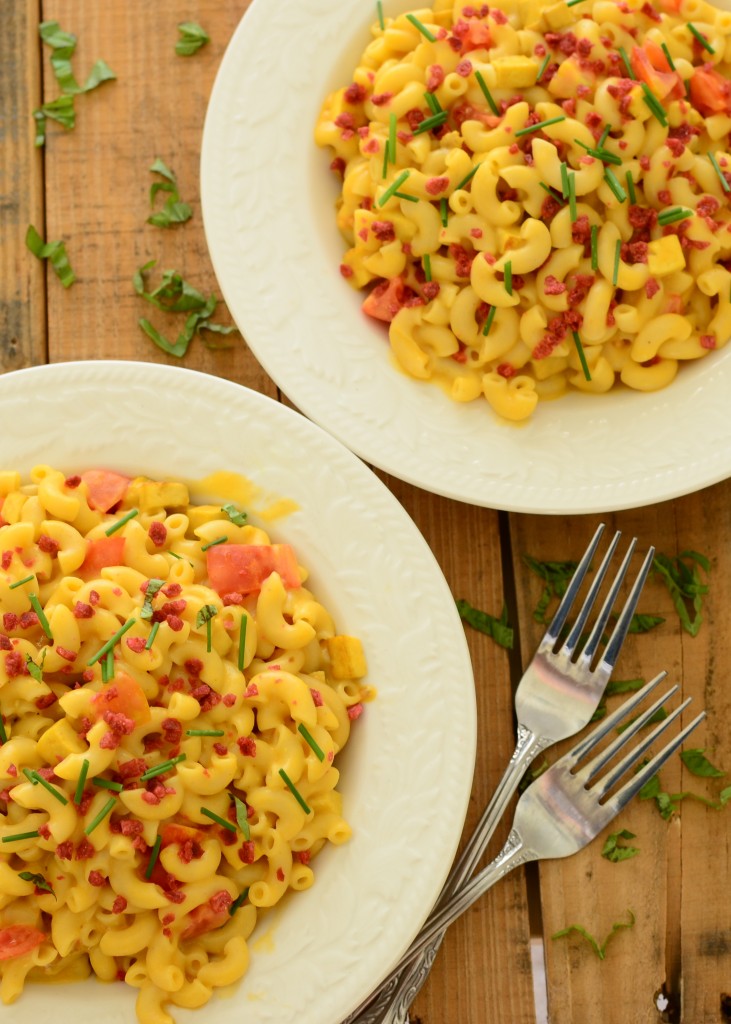 Some things from childhood are just too precious to leave behind. Like macaroni and cheese. And maybe a certain stuffed bunny. Just maybe. But back to the macaroni and cheese. When I was thirteen years old, I started getting more interested in the kitchen and trying new combinations to make my own meals. And you know what my favorite dish was to make? What is the favorite food of like every thirteen-year-old? Mac 'n cheese of course! I had perfected my own special twists, too. I scrambled the eggs in milk to make them more fluffy and tossed in shredded cheese for creaminess, then added some crumbled burger to the final product. Beautiful! What wasn't so beautiful was a glance at the scales at the end of that year.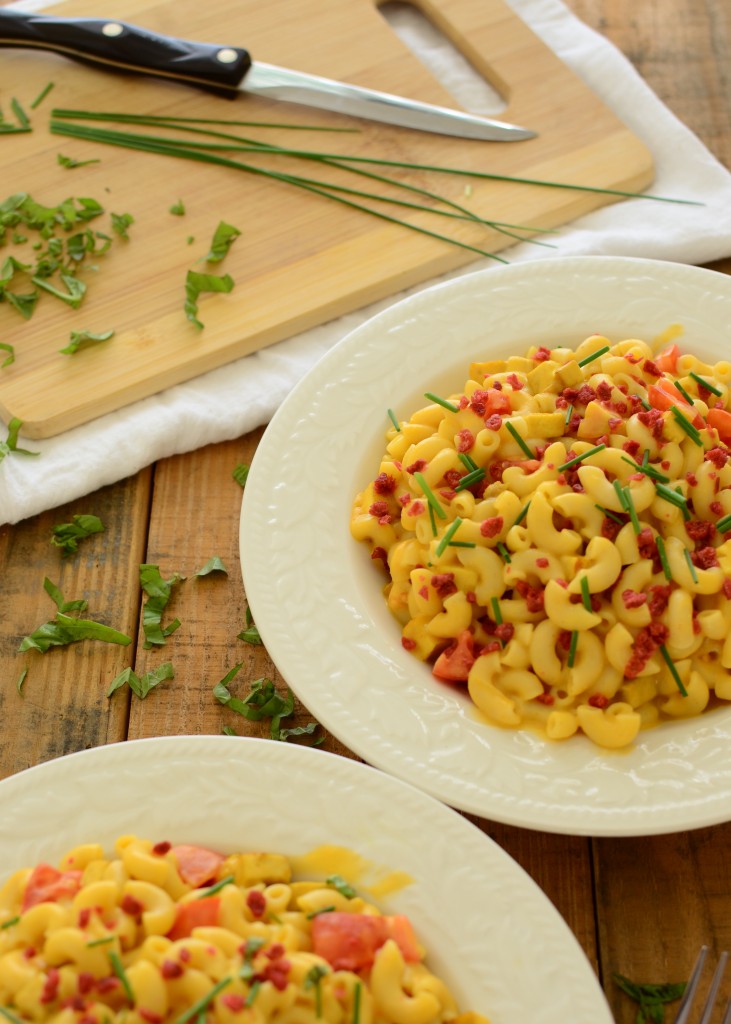 The next school year I became vegan. Talk about a 180 turn-around. Suddenly that comforting creamy treat called mac 'n cheese had no more place in my life.
Now, ten years later, it has made a happy reappearance in all of its former glory with only a fraction of the calories. What a bargain.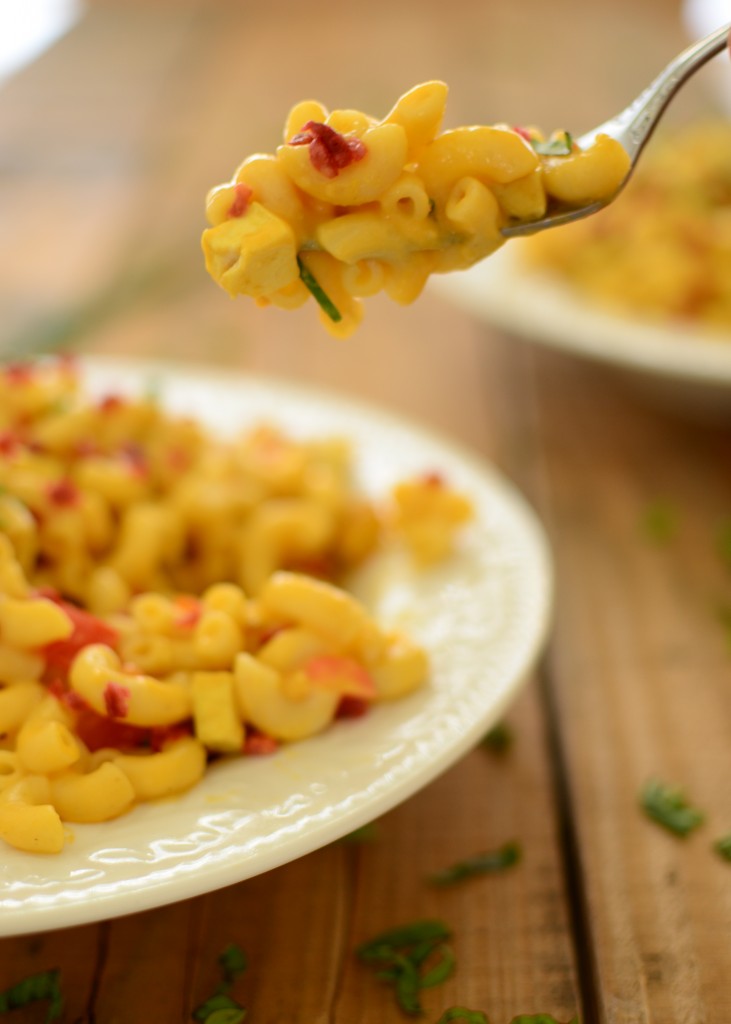 This macaroni and cheese is a quick dish to fix and a favorite for children. It's also a best-seller at potlucks. I posted this recipe on this site in part just to make it easier to share with all of the people that ask me for it.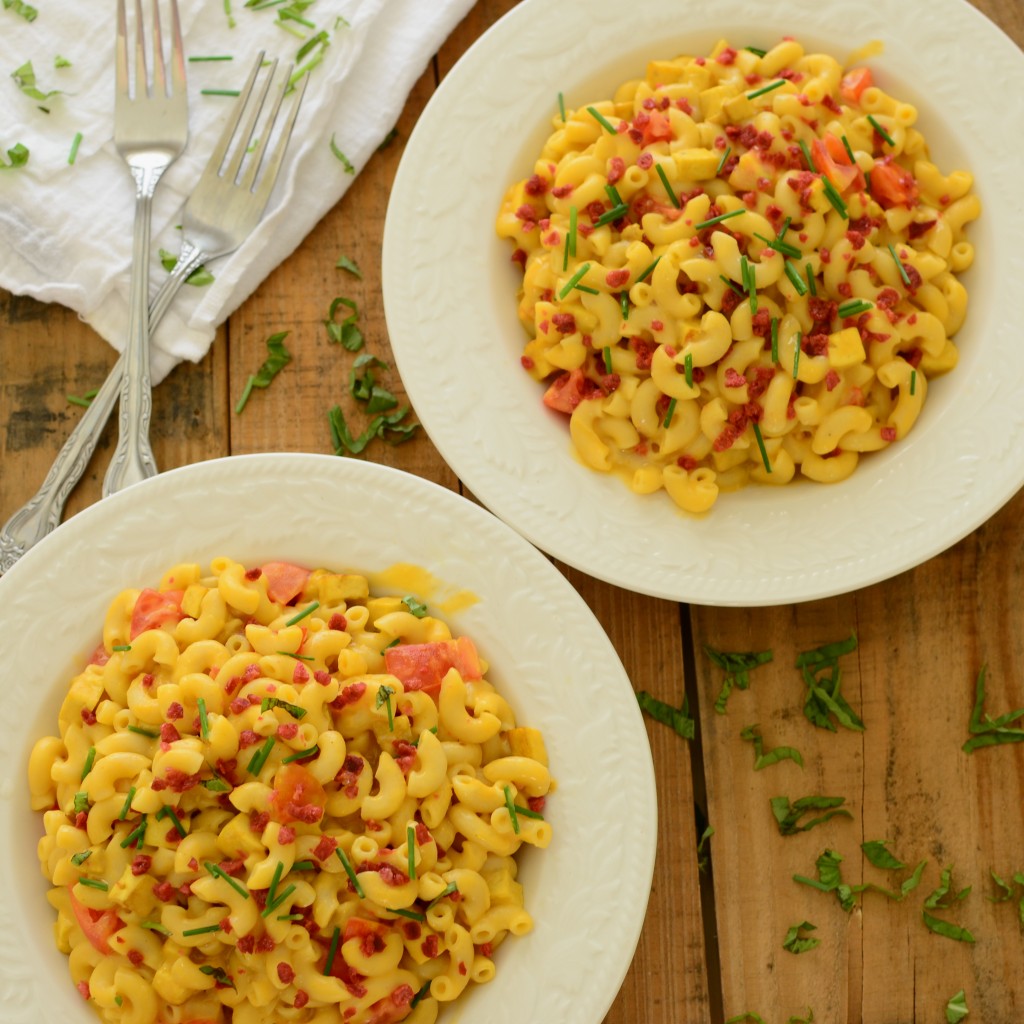 Mac 'n Cheese
2013-08-22 23:13:34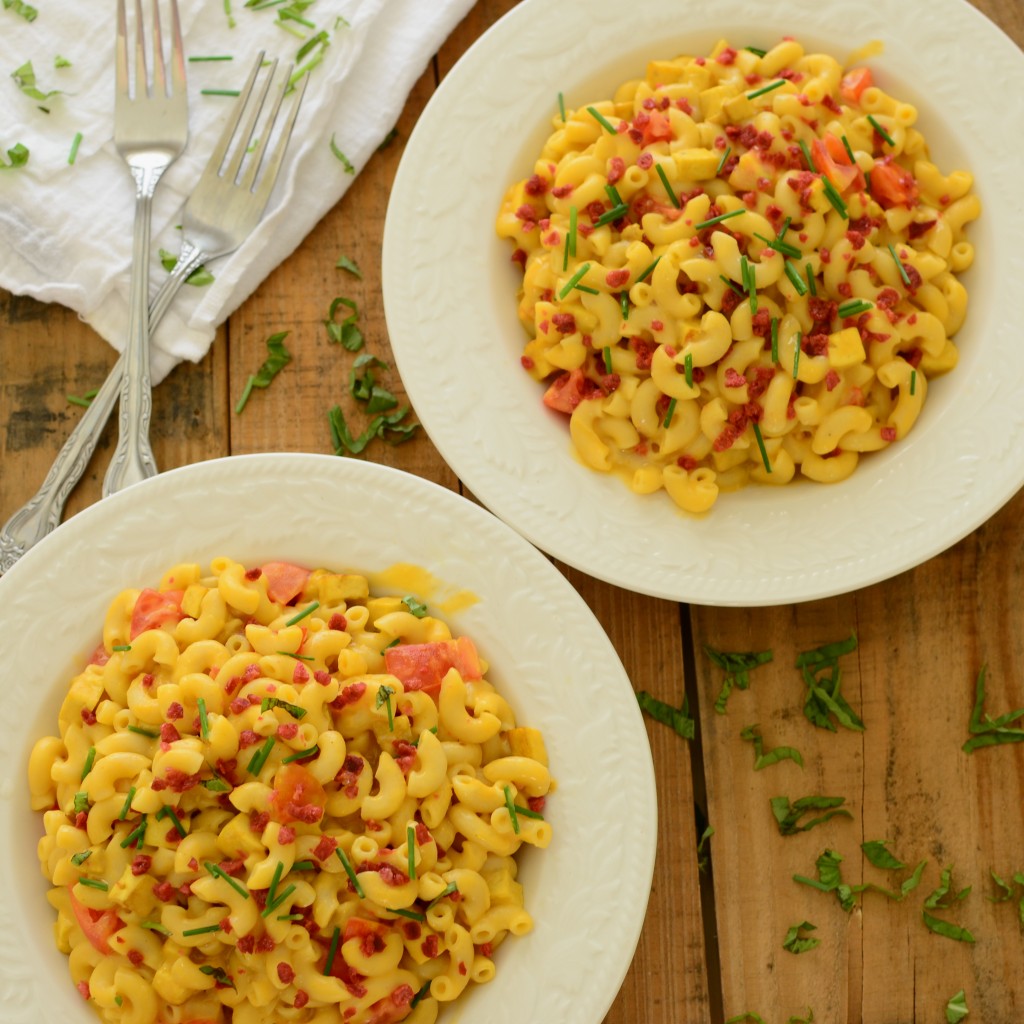 Ingredients
1 1/2 C. uncooked elbow noodles (see notes)
2 C. vegan cheese
10 oz. firm tofu
1 T. soy sauce
1 tsp. olive oil
1/2 tsp. onion powder
1/4 tsp. garlic powder
1/8 tsp. turmeric
1/2 cup fresh chopped tomatoes
1 Tbsp. baco bits (opt.)
1 Tbsp. chives, chopped (opt.)
For the macaroni
Cook pasta noodles in boiling water until al dente.
Drain noodles and rinse in cold water.
Pour vegan cheese over noodles.
For the tofu
(Optional)
Dice approx. 10 ounces of tofu into 1/4 to 1/2 inch cubes.
On medium heat, fry tofu in a non-stick frying pan.
Add the soy sauce, olive oil, onion powder, garlic powder, and turmeric to the tofu, stirring frequently.
Continue to fry for 5-10 minutes or until slightly browned and crispy.
Mix into macaroni and cheese.
Mix 1/2 cup chopped tomatoes into macaroni and cheese
Garnishes
Chopped chives
Baco bits
Notes
You can use any pasta of your choice. Small shells are Ryan's and my favorite.
This macaroni also works great as a leftover. The cheese will melt again when you reheat it.
Veggie On A Penny http://www.veggieonapenny.com/