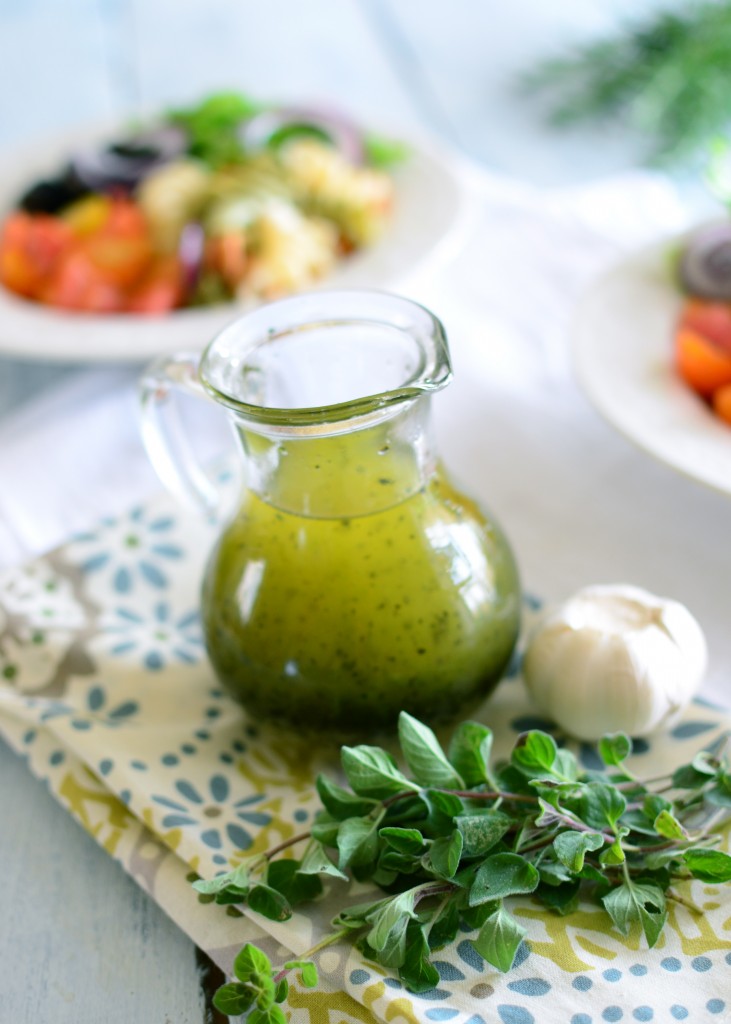 The other day I was at the grocery story buying some Italian salad dressing. Usually I just toss it in the cart and move on, but out of curiosity, I stopped to peek at the ingredient list. I wasn't really checking out its nutritional value, I just wanted to see if I could make it myself at home. How hard could that be. Have you noticed yet that I like to do things myself from scratch?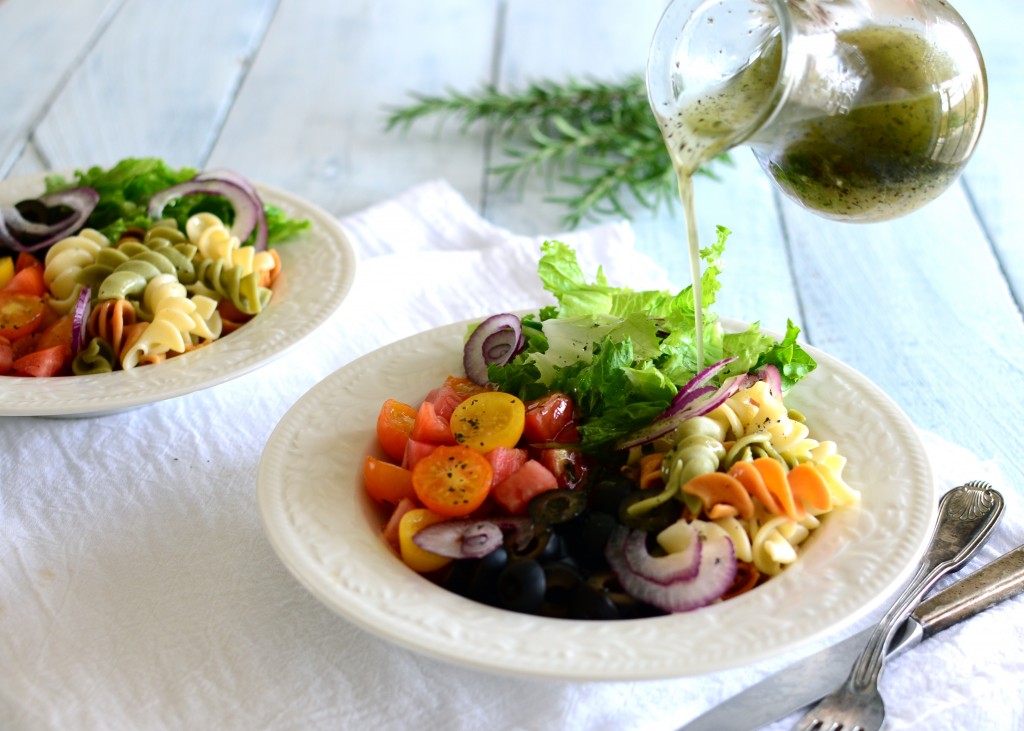 Ryan has always warned me that the trouble with making sauces and dressings yourself isn't that it's too hard, it's the fact that if you knew what was actually in that stuff, you would never want to eat it again, homemade or not!
He was certainly dead on when it came to the dressing I was staring at in my hands. Corn syrup listed in the first two ingredients definitely makes me re-think my purchase. I couldn't believe all the sugar and salt they loaded into that stuff. I quickly set the bottle back on the shelf hoping that none of it had leaked out of the bottle and absorbed in through my skin (Ok, not really, I'm not that weird guys.)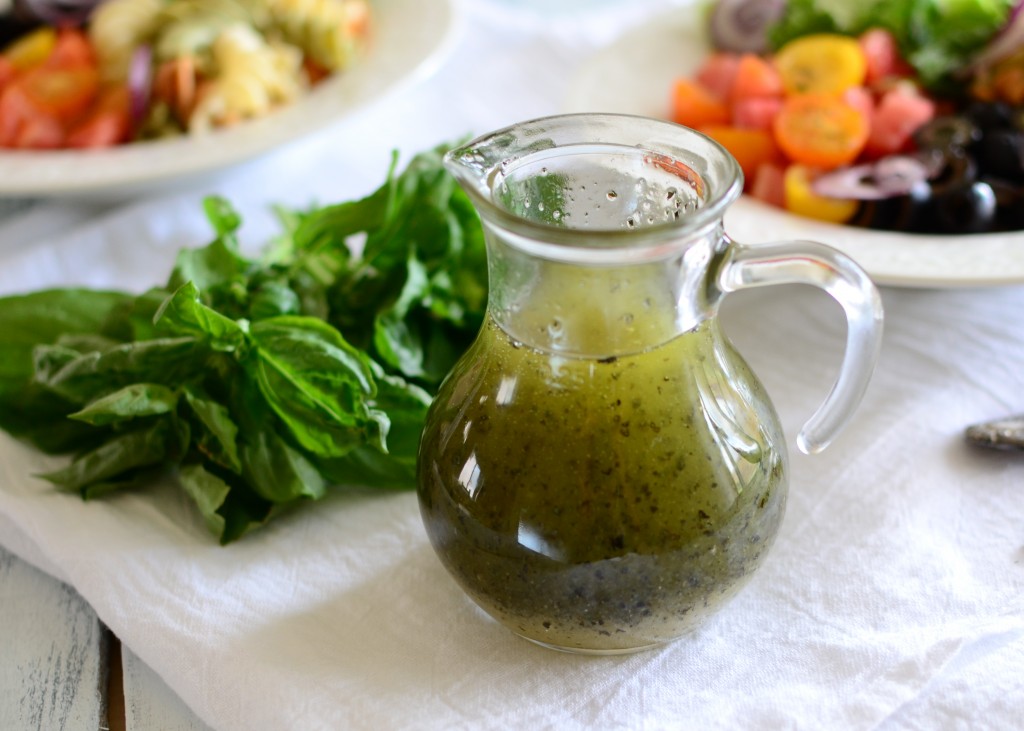 So, I set out on an adventure to create a simple homemade Italian dressing. And here's the result: a handcrafted recipe using homegrown herbs and fresh garlic with pure olive oil at a fraction of the cost. What a bargain. Pour this herby dressing over a heaping fresh Italian garden salad for a lunch of champions.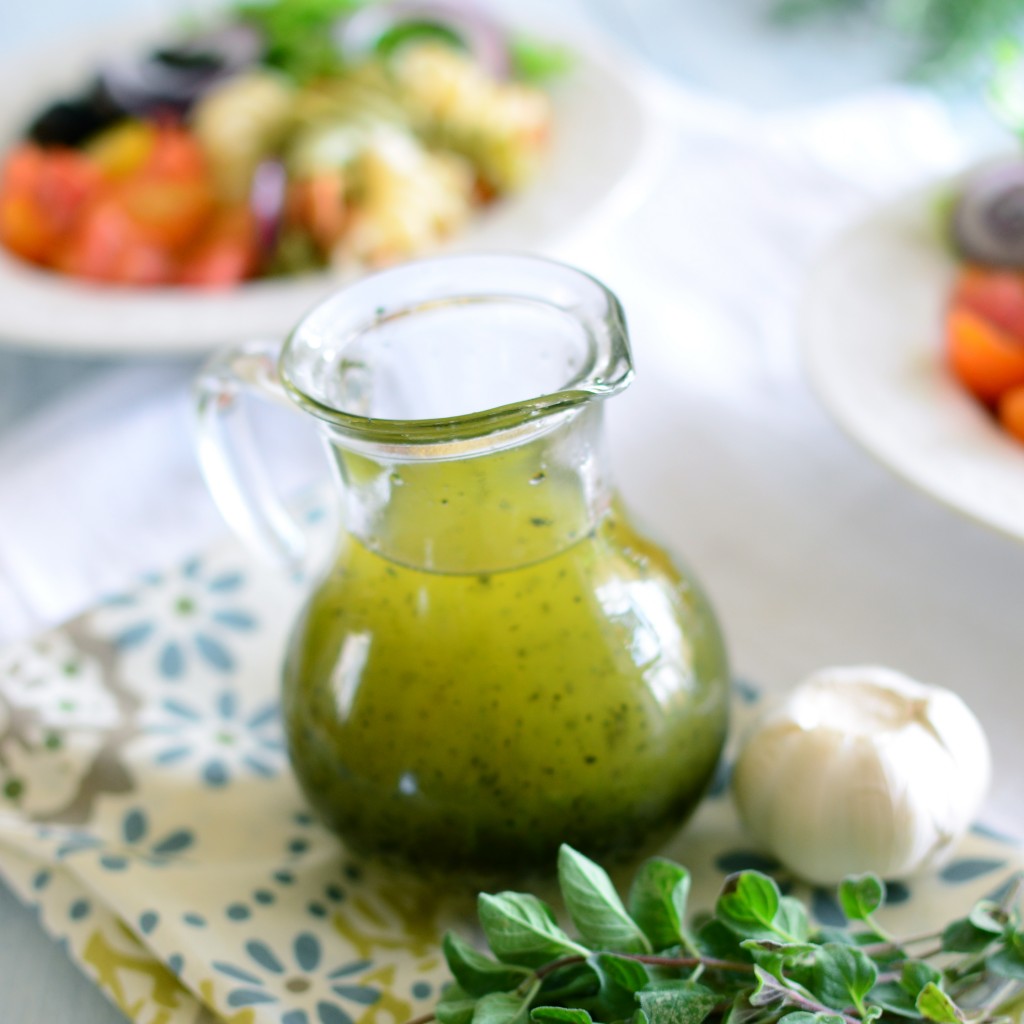 Italian Herb Dressing
2013-09-11 23:52:52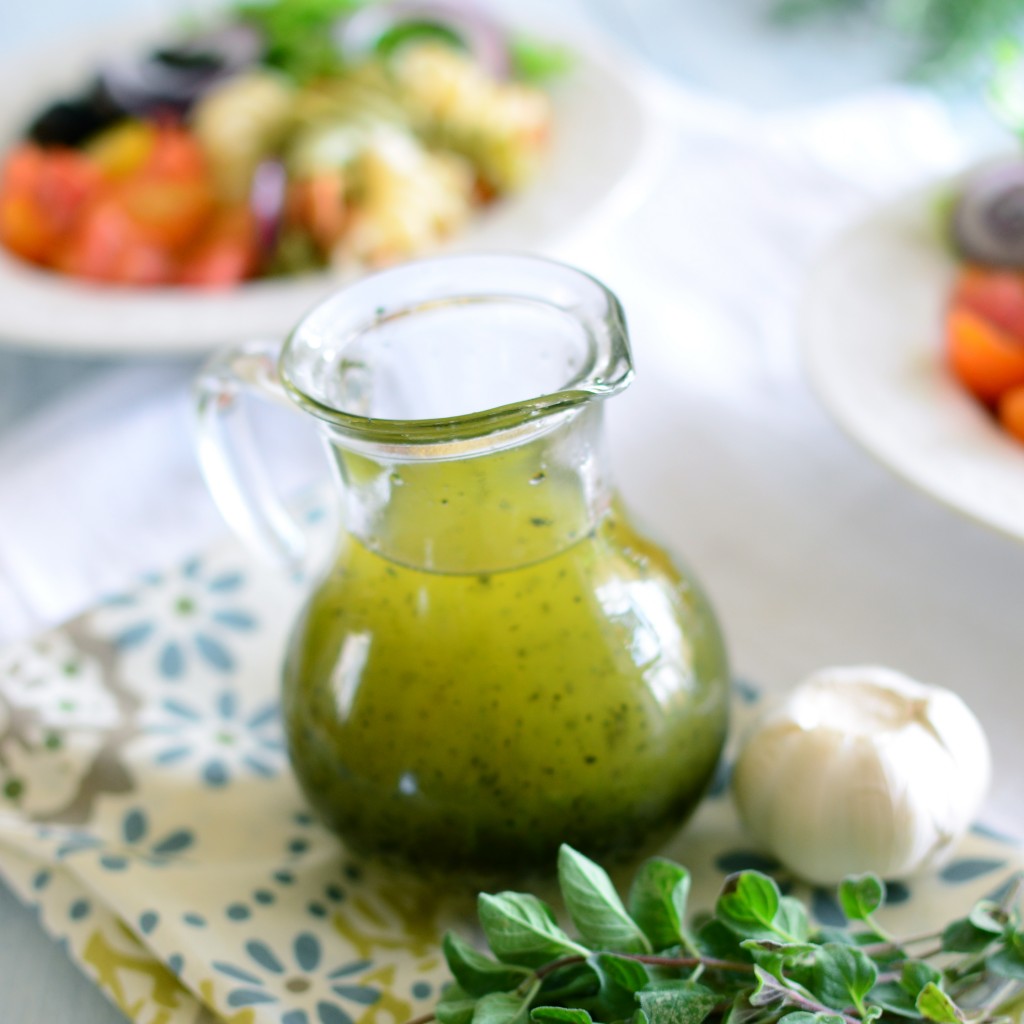 Ingredients
1/2 C. olive oil
2 T. lemon juice
1 clove garlic, minced
1 tsp. onion powder
1 tsp. agave nectar, honey, or sugar
1 tsp. dried oregano
1/4 tsp. dried basil
1/2 tsp. sea salt
Instructions
In a small container with a lid, combine all ingredients and shake together. Serve.
Notes
This dressing gets even better with time as the flavors from the garlic and herbs permeate into the olive oil.
Veggie On A Penny http://www.veggieonapenny.com/