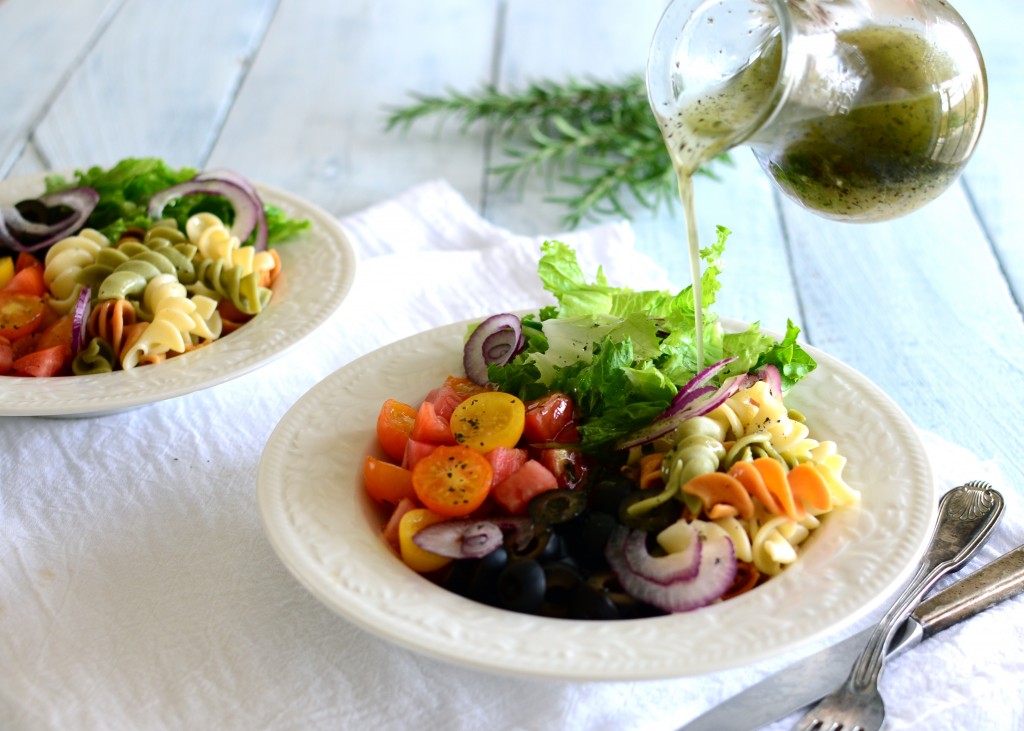 Happy September 11. Is September 11 a happy day to you? I wouldn't call it a happy day for me, but it's a day for which I am very thankful. I'm thankful for freedom. I'm thankful for my country and what it stands for.
I'm also thankful for my health. You see, a year ago today began a personal journey that made me look at my life and health in a whole new way. Last year on September 11 I finally went in to see the doctor about a very sore throat that had been bothering me for a few days. I wasn't surprised when he diagnosed it as strep throat. I got started on some antibiotics, missed a few days of work, got over it, and went on with my life.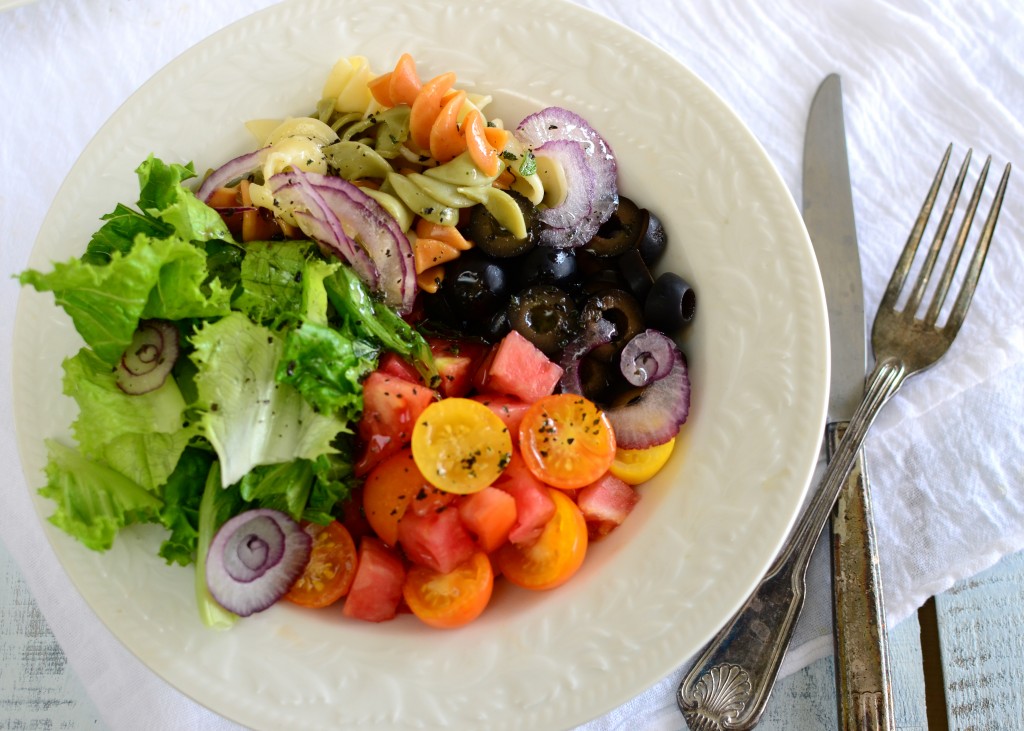 That next weekend while I was at work, I started having an arthritic-type pain in my joints. I wrote it off as being part of the fever. Throughout my shift at work, the pain grew worse and worse. As I left for my lunch break one of my coworker's noticed me limping and yelled out, "Don't fall on your way down the hall!" I told her she was overreacting. Just then, I tripped and stumbled and had to grab onto the wall to pull myself up. I had no idea what was happening to me.
I had to leave work early that night and didn't go back for the next two months. I spent time in a wheelchair dependent on others for everything. That's pretty hard on someone as stubbornly independent as myself. It's even harder for the people trying to take care of someone who's stubbornly independent (thanks Mom, Dad, Grandma, and Ryan).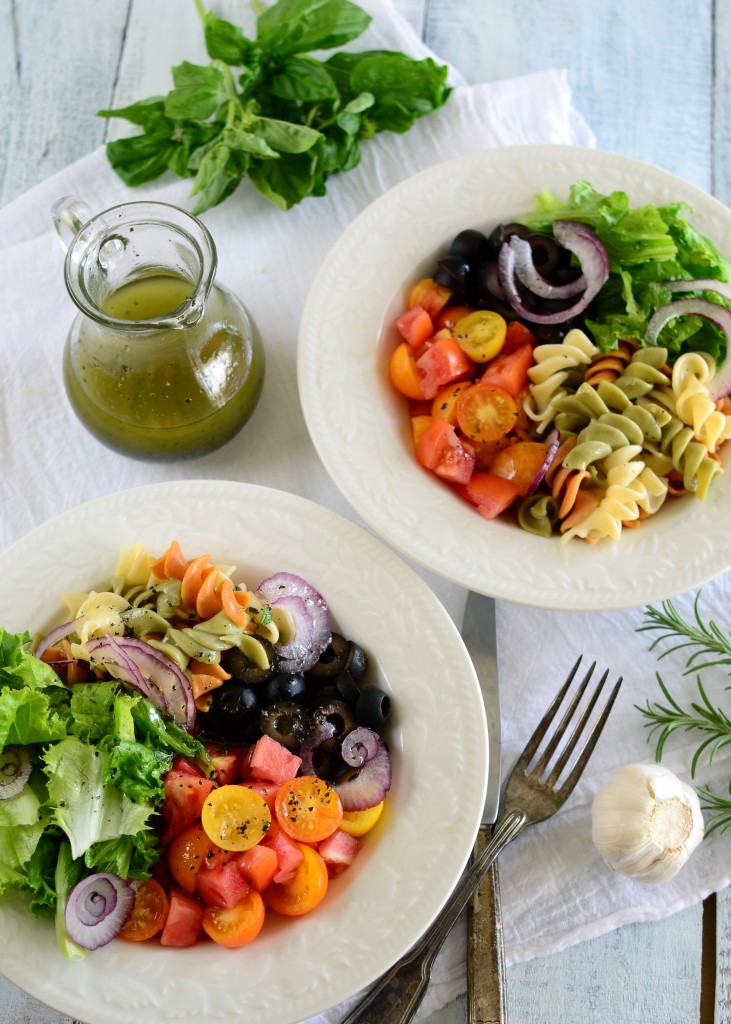 I spent some uncertain and scary days in the hospital. The doctors needed to run some tests to see if my heart had been damaged. They said I had something called rheumatic fever. It's really scary for a nurse to be on the other side of her work as a patient. I was in Michigan, and Ryan was across the country in California. Scary thoughts filled my mind like heart surgery, mechanical valves, and dying young. Suddenly life meant something totally different to me.
After four days in the hospital, the doctors came to me with the joyful news: my heart had not been damaged. I cannot explain the feeling of relief and gratitude that washed over me. I am more thankful than ever for the life that God has blessed me with after feeling so close to it being taken away or changed forever.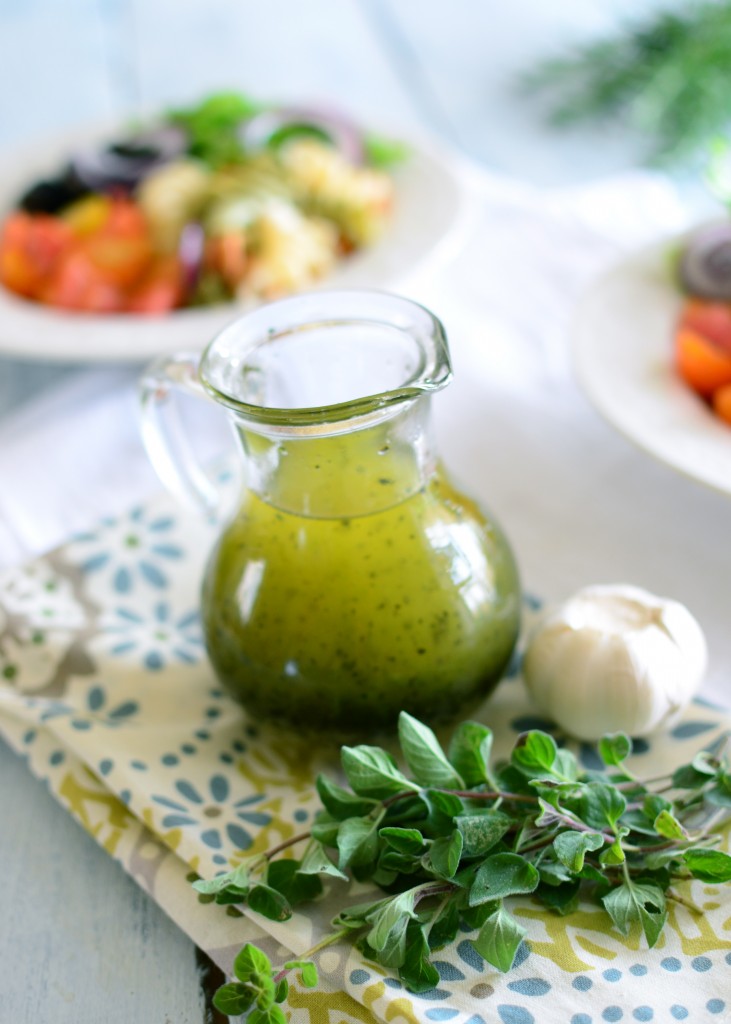 I'm also thankful for nutritious and simple meals like this salad to give my body the nutrition it needs. This salad has been feeding me and making me very happy all week long.
I'm thankful for my health. I want to stay committed to taking care of it every day and never taking it for granted.
Serve this dish on the side with Macaroni 'n Cheese or Tofu Chicken.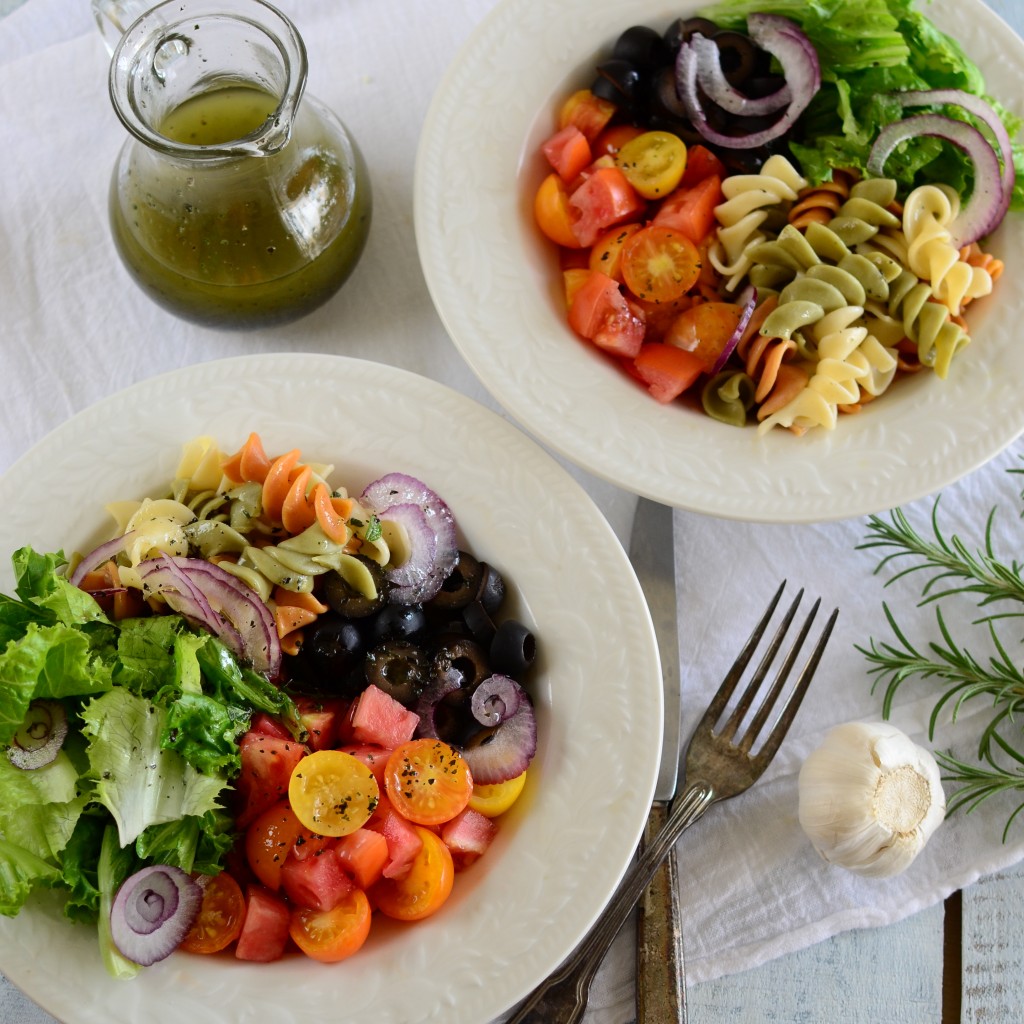 Italian Salad
2013-09-10 22:06:16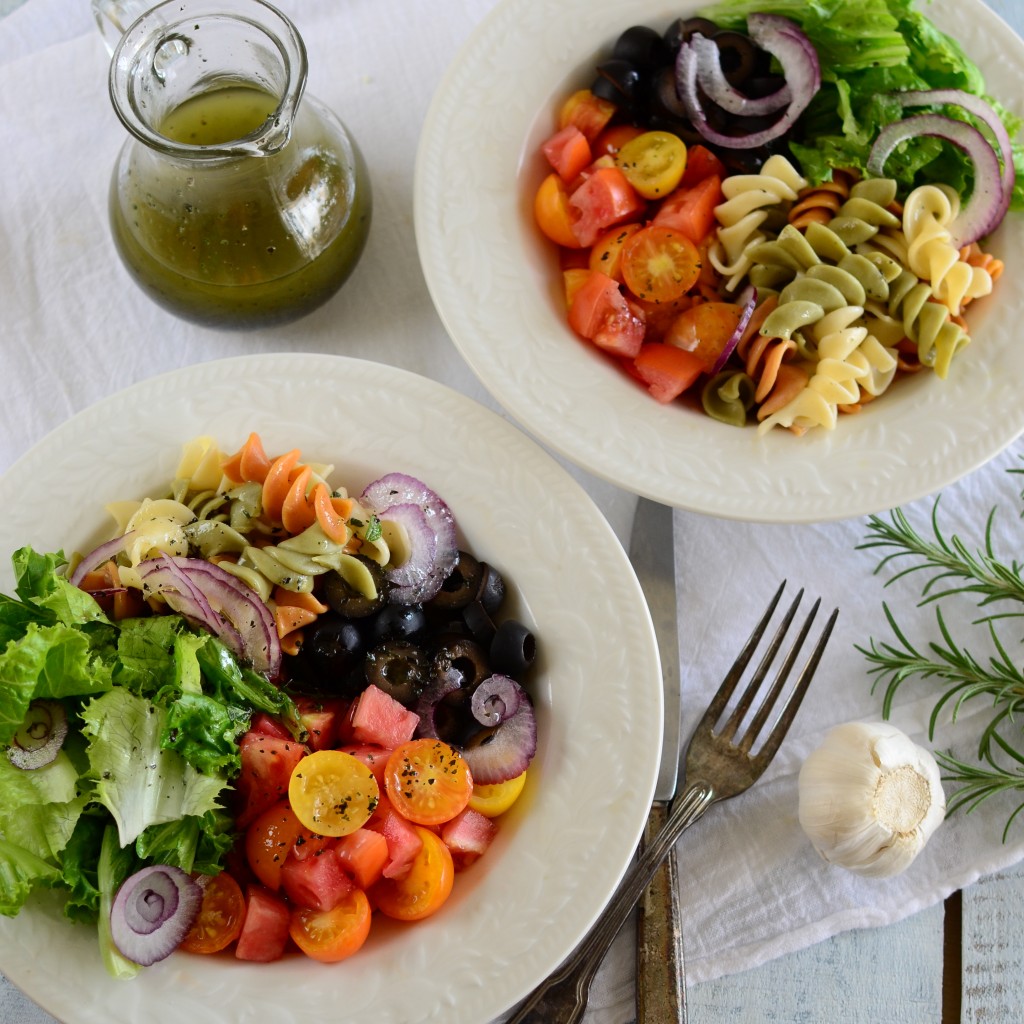 Serves 4
Ingredients
1 C. uncooked tri-color rotelle noodles
1 C. tomatoes, chopped
1 ~14 oz. can black olives, sliced
6 leaves red-leaf lettuce, shredded
1 C. cooked garbanzo beans (Optional)
Handful of thinly-sliced red onions (optional)
Dressing recipe to come on Friday! (Hmm... Friday the 13th...)
Instructions
In boiling water, cook noodles until al-dente. Drain and rinse.
Chop tomatoes. Slice olives. Shred lettuce. Slice onions.
Arrange noodles, tomatoes, olives, garbanzos, and lettuce in individual piles in a shallow dish.
Toss sliced red onions on top.
Drizzle with homemade Italian dressing (recipe to come on Friday the 13th!)
Notes
Check back this Friday for the dressing recipe :-)
Veggie On A Penny http://www.veggieonapenny.com/