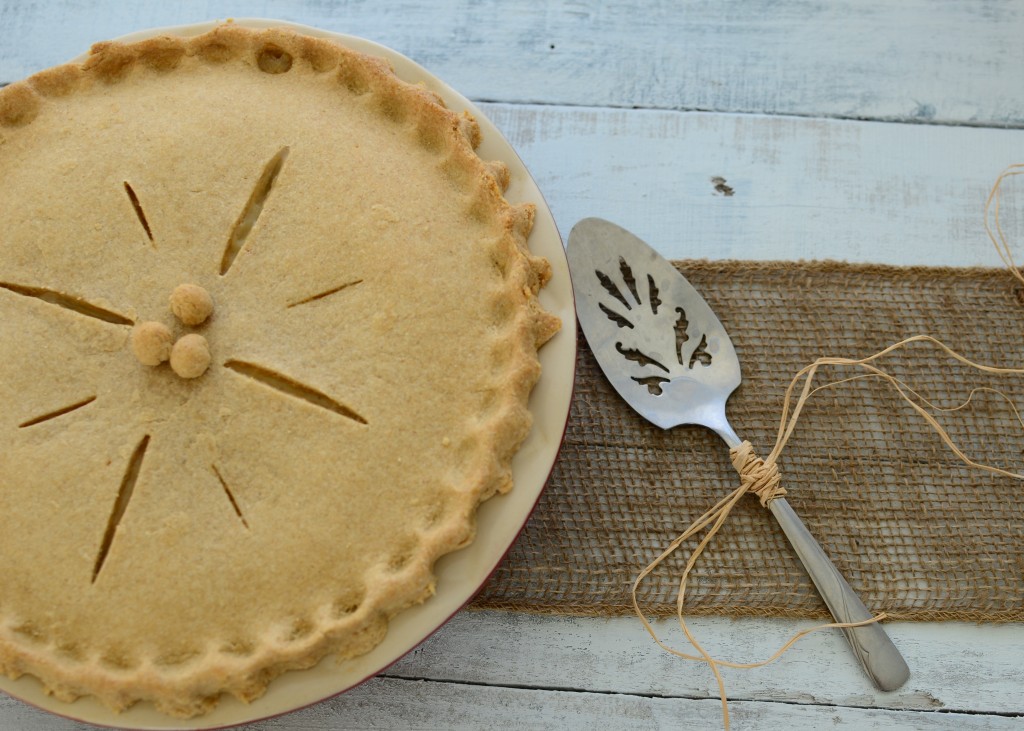 There's no doubt about it, fall is in the air. When I lived in Michigan, I could see fall in the air as the red and yellow leaves slowly danced down to the ground. Here in Southern California, it takes a bit more imagination.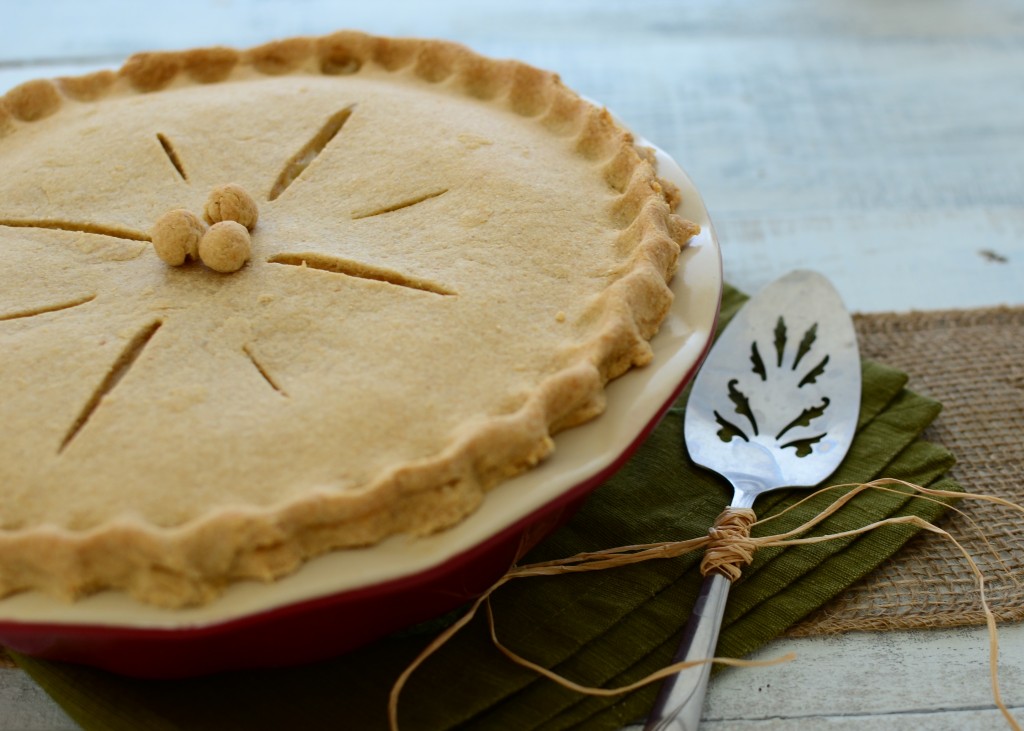 Yet even here in Sunny SoCal, I can still tell that fall is in the air. Yesterday as I was eating my lunch outside, a slight breeze kicked up and I briefly wished for a jacket. That must mean that fall is in the air. When I woke up this morning, I discovered that Ryan and I had both worn our fuzzy pajama pants last night, for the first time this season. I can tell that fall is in the air. When I went to the grocery store today, I saw giant orange pumpkins and a variety of cute and colorful gourds on display. Fall is certainly in the air!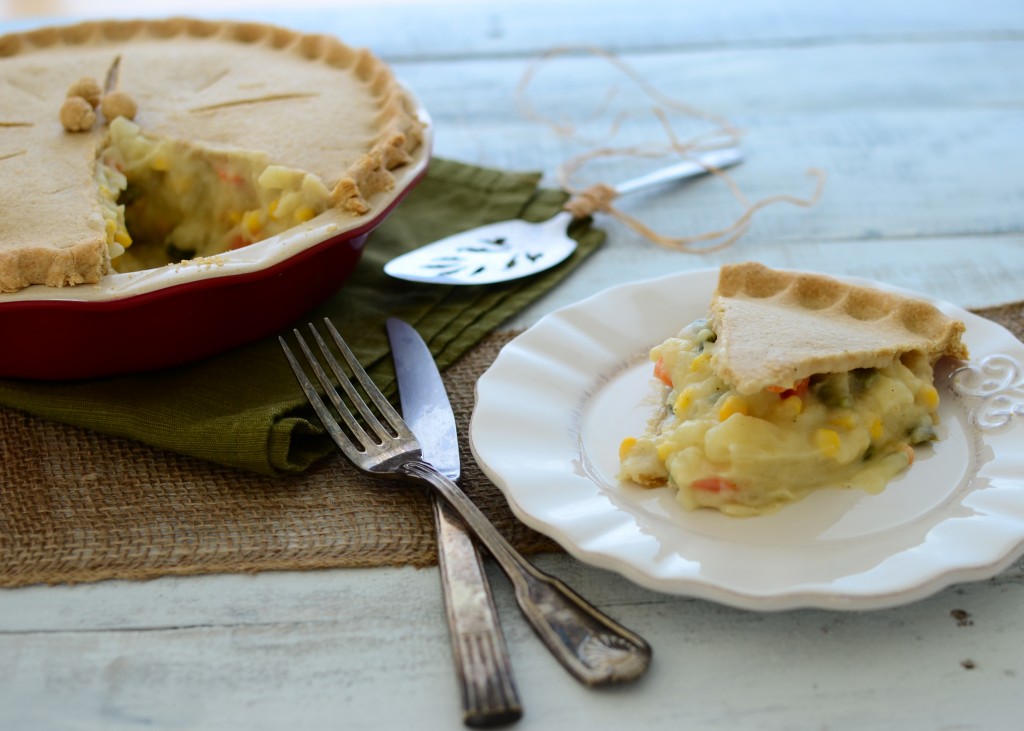 There's something else in the air. Something that I can smell… Mmmm… what is that? It's coming from the oven. Oh, that heavenly smell must be the creamy potpie I've got baking in there. Looks like it'll be out in just a few minutes. Set the table quickly and pull up a chair. Let's savor this delicious potpie together while it's still hot and steamy, fresh out of the oven.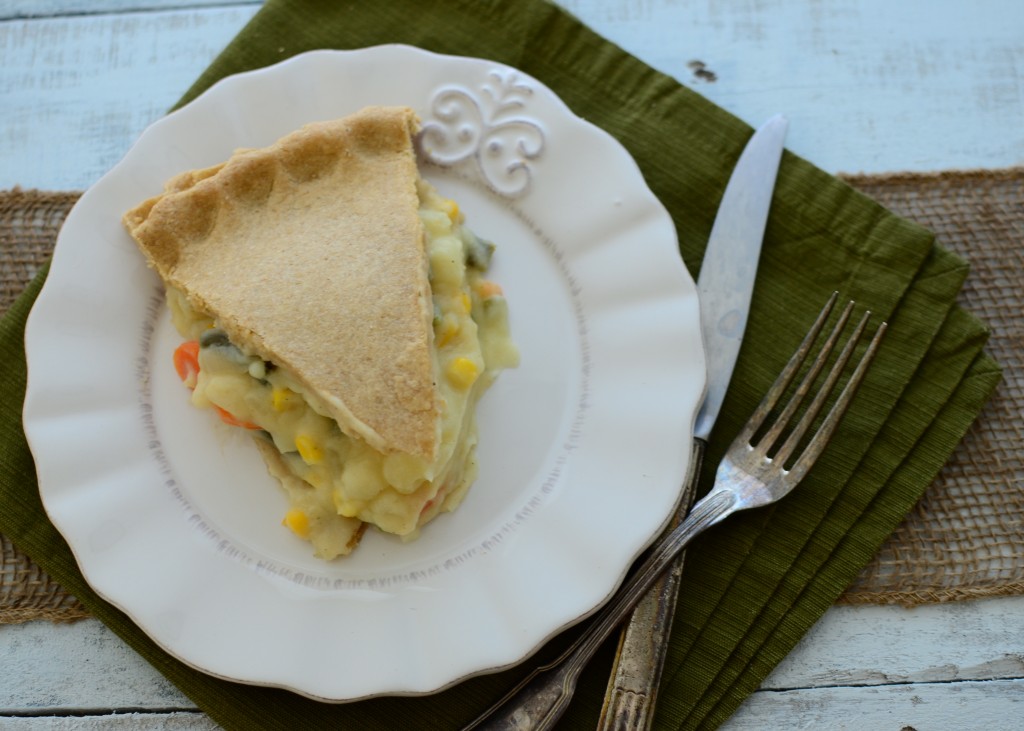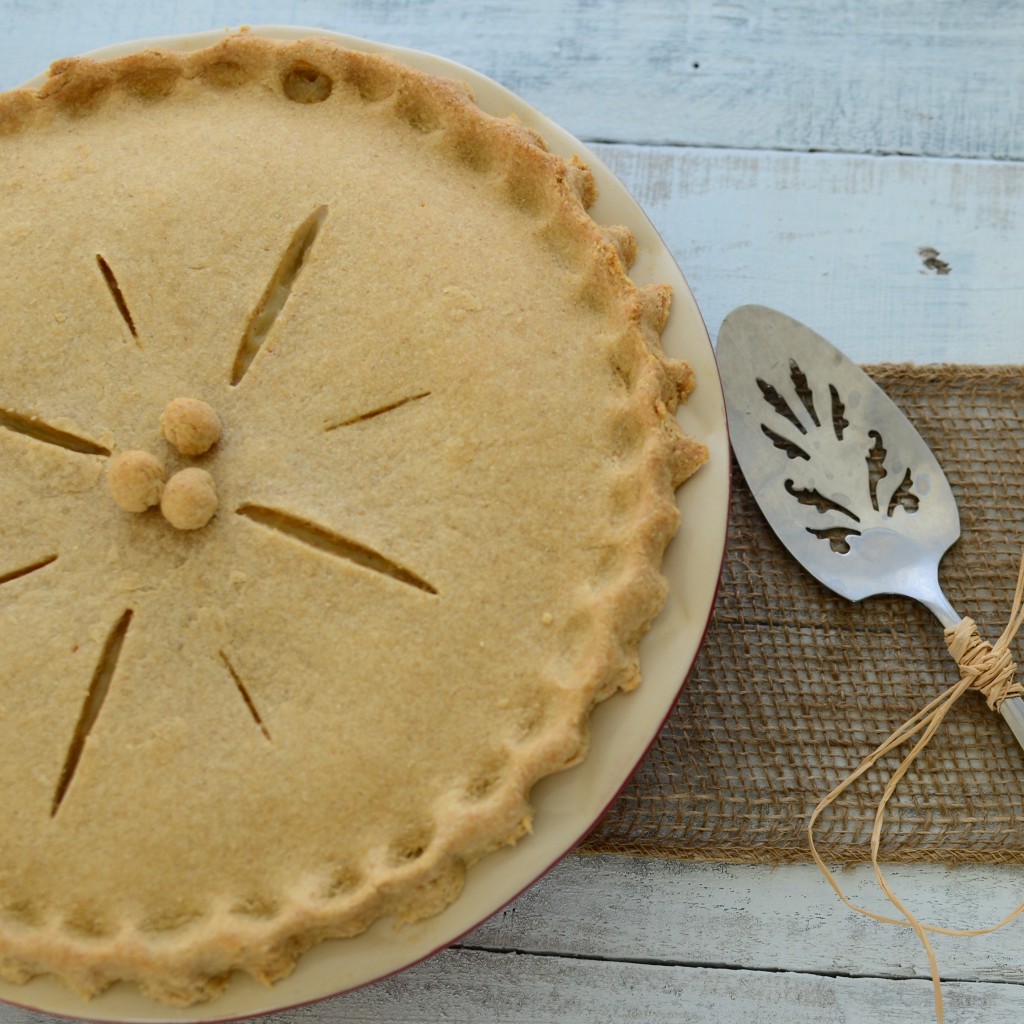 Hearty Vegetable Potpie
2013-09-27 19:29:47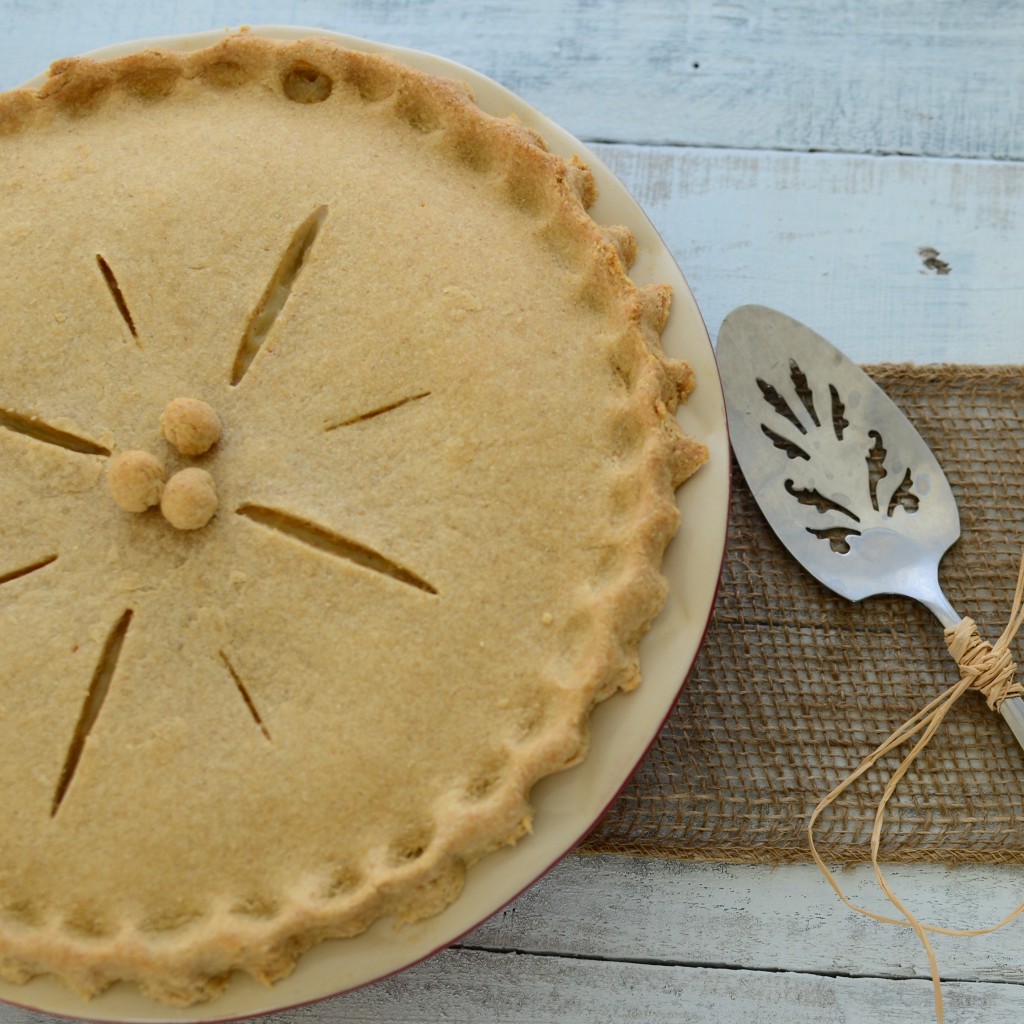 Vegetable filling
1 1/2 C. potatoes, peeled and cut into 1/4-inch cubes
1 C. carrots, peeled and chopped
1 onion, peeled and chopped small
3/4 C. frozen green beans
3/4 C. frozen corn
Creamy Cauliflower Sauce
1 head cauliflower, cut into florets
2 Tbsp. flour
2 Tbsp. olive oil
2 Tbsp. McKay's chicken-style seasoning (or salt to taste)
2 tsp. garlic powder
2 tsp. onion powder
1/4 tsp. dried oregano (opt.)
2 tsp. salt, or to taste
For the crust
1/2 C. vegan margarine, cubed & frozen
1/2 C. water, chilled
1 1/2 C. white flour
1 1/2 C. white flour or white whole wheat flour
Instructions
In a large stock pot, boil together the potatoes, carrots, and onions til soft. (10-15 minutes)
Drain the water.
In a medium-sized saucepan, boil the cauliflower florets until soft. (10-15 minutes)
Transfer cauliflower to blender. Add in about 1 C. of the water. Add in flour. Add in all of the seasonings and salt for the cauliflower sauce listed above. Blend on high until smooth and creamy. Add in more water or soymilk if needed for smooth consistency.
For the crust
Using your hands, knead together the flour, salt, and vegan margarine.
Pour in the water and knead briefly, just until mixed. Do not over-knead!
Using a rolling pin, roll dough out into two pieces, one for the top and one for the bottom of the pie plate.*
In a greased pie plate, gently insert bottom pie crust. Pour vegetable filling in next. Carefully place top crust on pie. Use fingers to pinch edges.
Bake potpie for 35-45 minutes at 350 degrees, or until golden brown.**
Notes
*One should be larger than the other. Rolling them out works best on a non-stick baking mat such as a SilPat or on parchment paper.
**It is best to allow potpie to cool for 10 or 15 minutes before serving so that it can set up just a little bit.
Veggie On A Penny http://www.veggieonapenny.com/