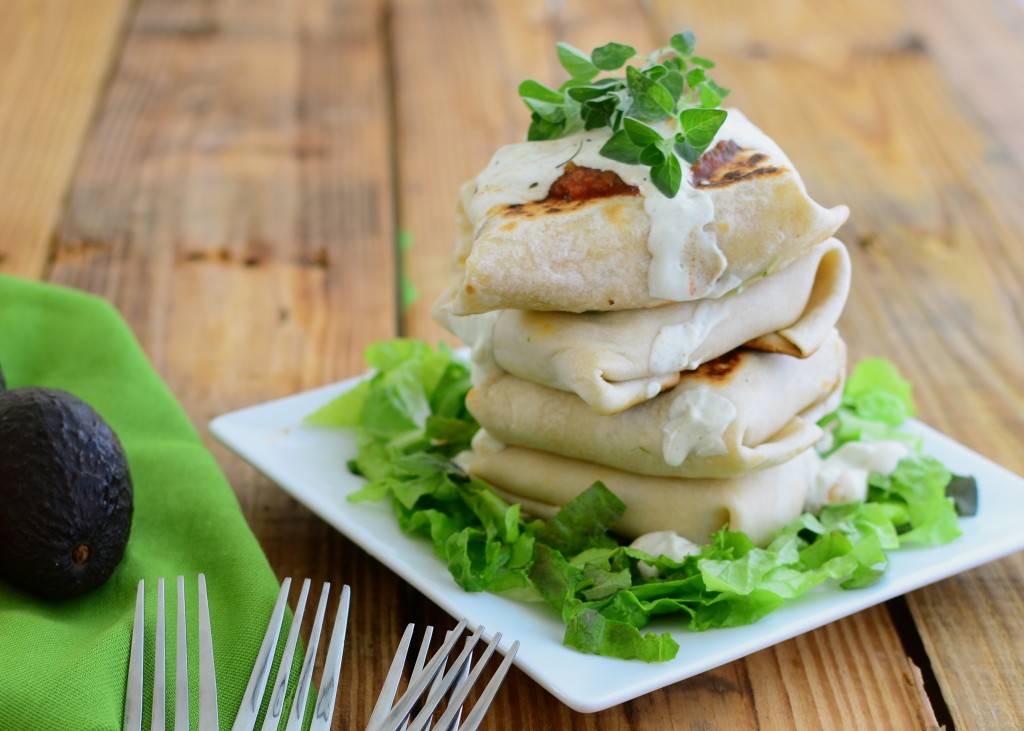 Ryan's taught me a lot of things since I've known him. And I have to say that he's got his work cut out for him, because sometimes I can be a very slow learner. This recipe features three prominent things that he's taught me.
First, he showed me how to make scrambled tofu taste delicious and savory. Long before I knew Ryan, I was making scrambled tofu that I thought was pretty good, but he taught me how to really make it pop. I am blessed to be married to a man who can cook. It's fun to enjoy working in the kitchen together.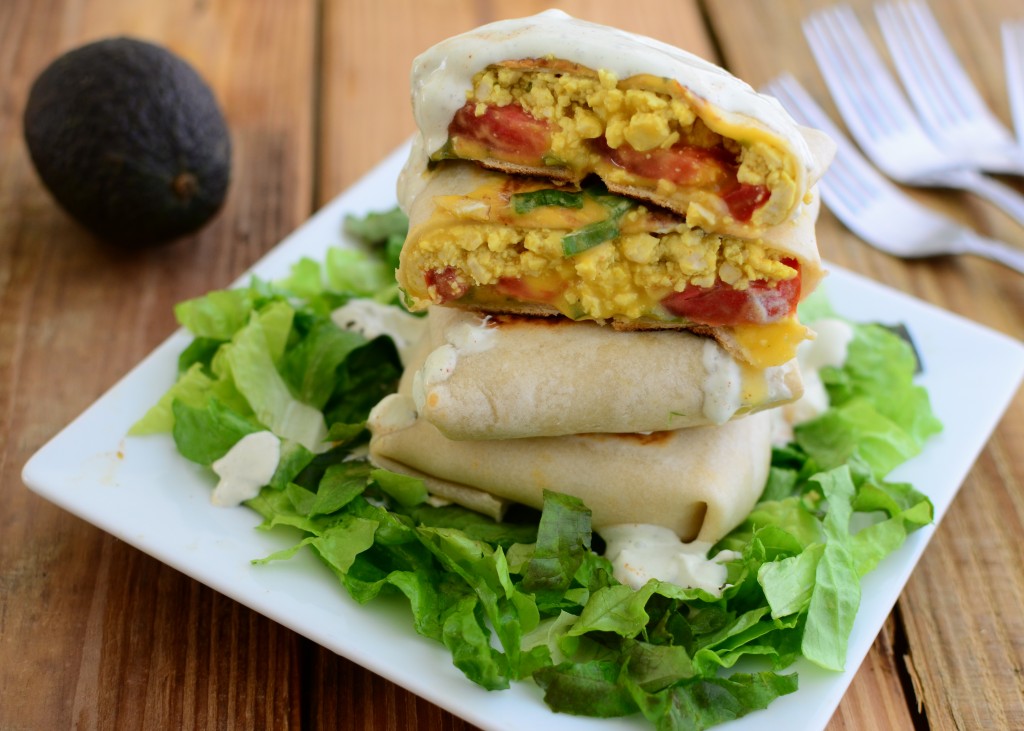 He is also teaching me how to grow big, juicy tomatoes. This one is quite challenging for him to teach me when you consider my black thumb of death. If anyone could teach me, though, he could, since he seems to have such a natural green thumb. For example, he unknowingly grew the most amazing heirloom tomatoes thinking they were hybrids. What a talented guy.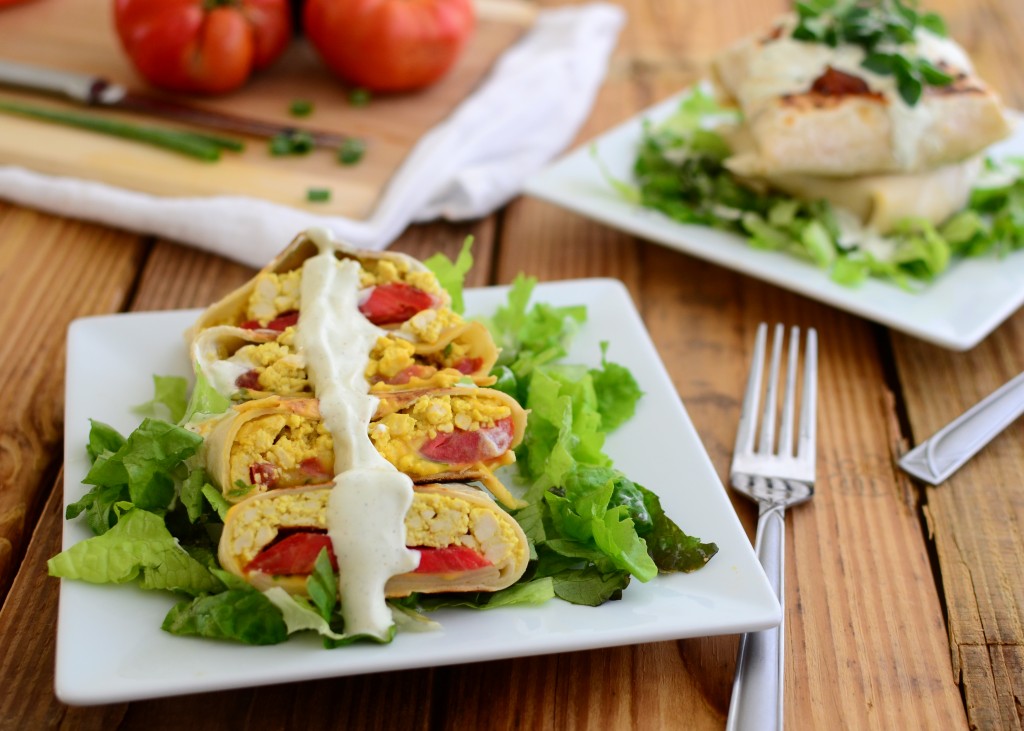 Finally, he's still trying to help me understand that everything is best when it's wrapped in a tortilla. For instance, pierogies and ramen wrapped in a tortilla. Or like our friend demonstrated on our backpacking trip last weekend, oatmeal wrapped in a tortilla. Ok, so that one turned out to be a little bit soggy.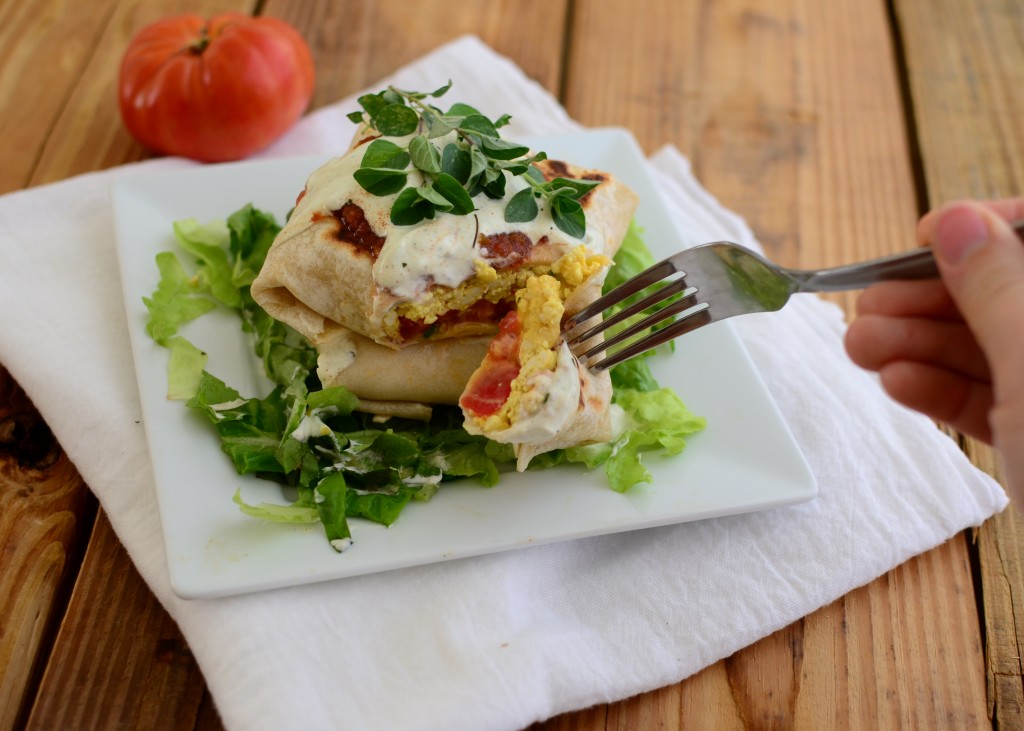 Ryan certainly has his work cut out for him when it comes to teaching me, but I like to think that I'm learning slowly but surely. On a final note, I will mention that these grilled tofu wraps also exhibit one thing that I've taught Ryan: everything tastes better when it's served as a little package.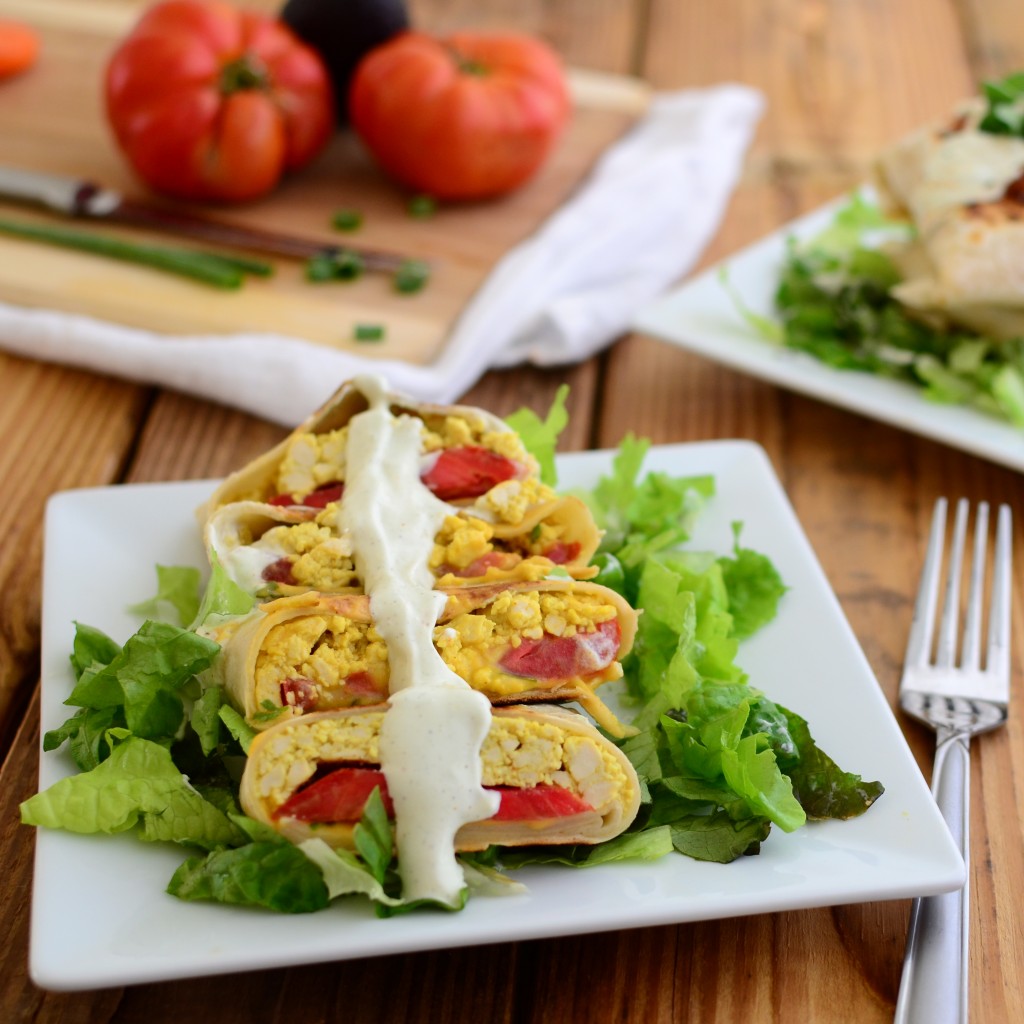 Grilled Tofu Wraps
2013-09-23 16:24:15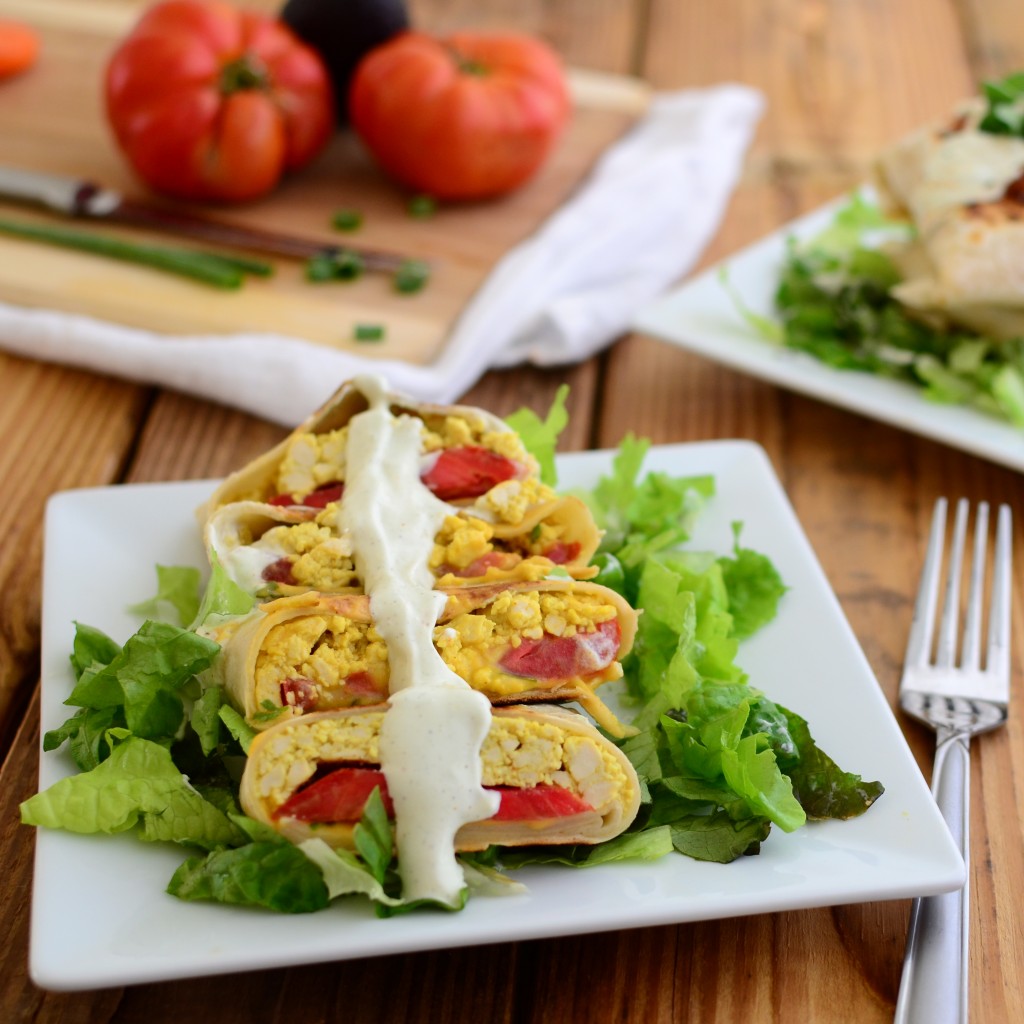 Ingredients
Six medium-sized tortillas
1 large tomato, sliced
1/2 C. vegan cheese
4 green onions, diced (opt.)
For the scrambled tofu
19 oz. firm or extra-firm tofu
1/2 tsp. olive oil
2 tsp. soy sauce, or Bragg's liquid aminos
1 tsp. onion powder
1/4 tsp. garlic powder
1/4 tsp. turmeric
1 tsp. McKay's chicken style seasoning or 1/2 tsp. salt
dash of cumin (opt.)
dash of cayenne (opt.)
Instructions
In a frying pan, mash the tofu. Add in the olive oil, soy sauce, onion powder, garlic powder, turmeric, McKay's chicken style seasoning or salt, cumin, and cayenne. Fry on high heat for about 10 minutes, or until most of the moisture has evaporated and tofu is golden brown.
Lay six tortillas out on the counter in a row.
Place 1/6th of the tofu mixture in the center of each one.
Place one slice of tomato on top of the tofu in each tortilla.
Drizzle vegan cheese over tomatoes.
Sprinkle green onions over cheese (opt.)
Fold tortilla into a square-shaped "package."
Grill each side of each wrap in frying pan on medium heat for 1-3 minutes, or until golden brown.
Serve with vegan mayonnaise
Veggie On A Penny http://www.veggieonapenny.com/