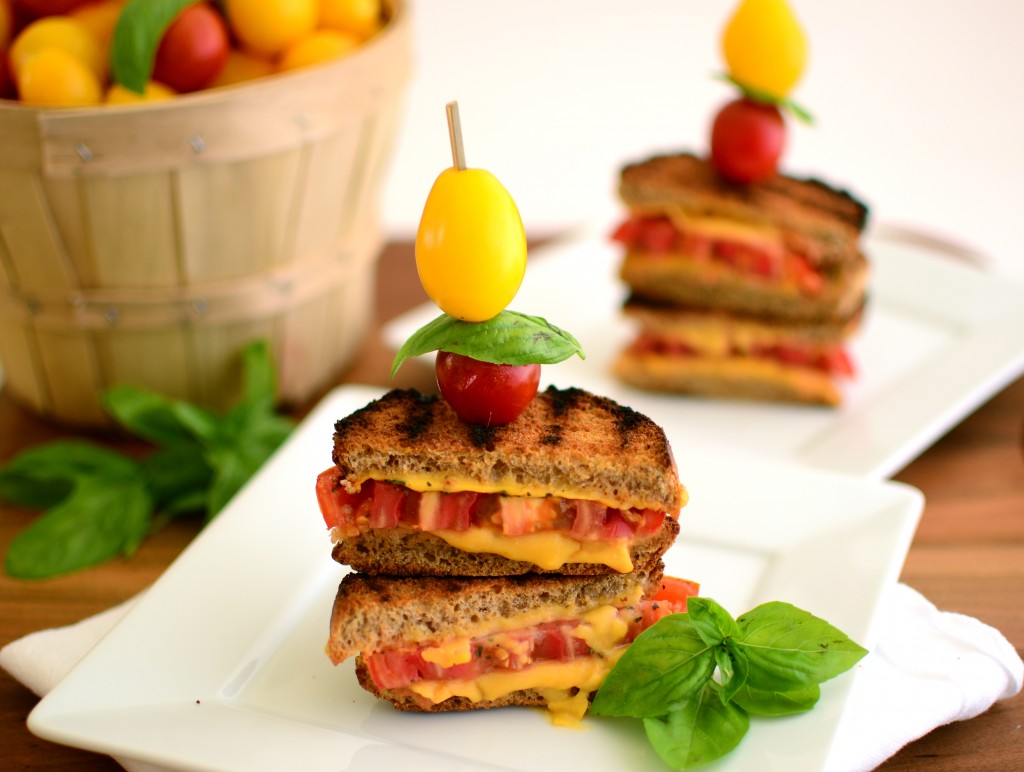 Fresh garden tomatoes are one of my favorite summertime comfort foods. Fortunately they're also a lot lower in fat than some of my wintertime comfort foods, but we won't talk about that. Speaking of wintertime comfort foods, one of my favorite meals as a kid was a grilled cheese sandwich dipped in piping hot tomato soup. Yum. It was also an easy way for my busy mom to feed four hungry kids.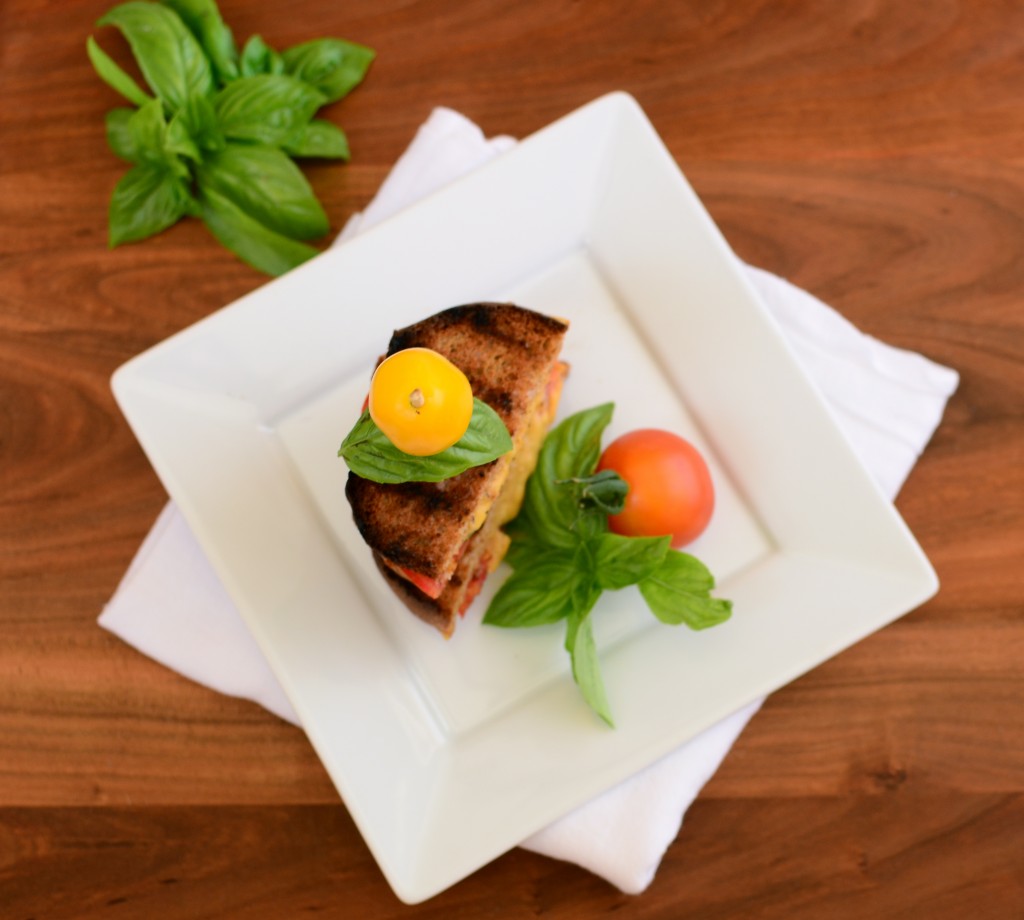 My love of grilled cheese sandwiches hasn't changed, only perhaps refined a bit. I discovered that a juicy tomato slice in the middle of the sandwich doesn't hurt the taste at all. A little basil sprinkled on top makes for a delicious trio: basil, tomatoes, and cheese. Yes.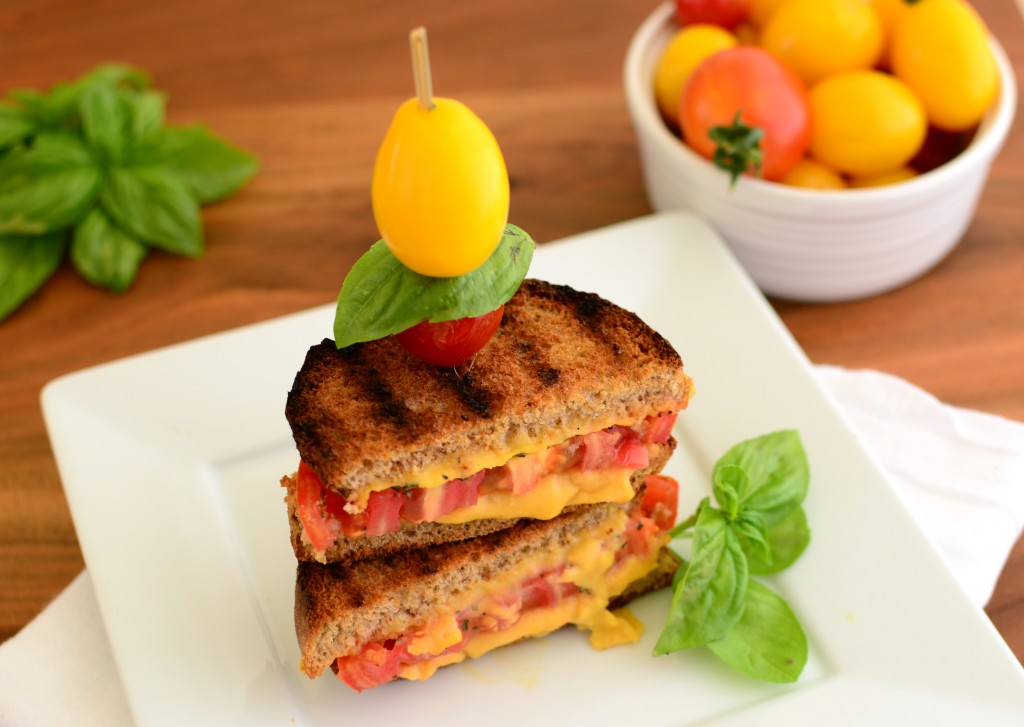 So I took one of my favorite winter time comfort foods and combined it with my summertime comfort food and you got it—grilled cheese caprese sandwiches, perfect to eat all year long.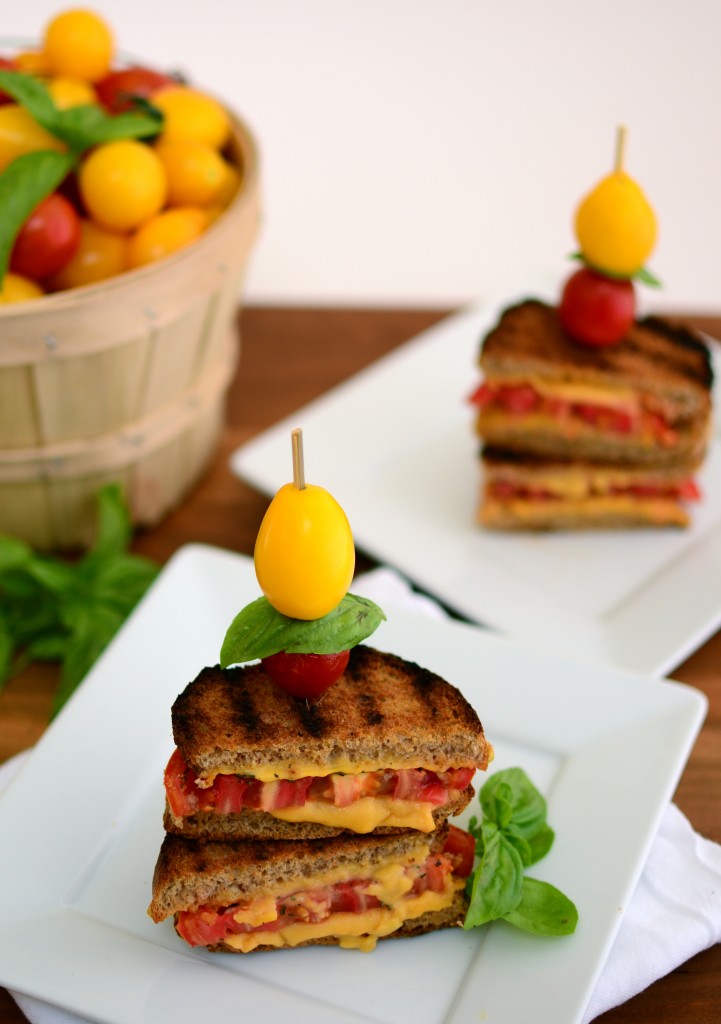 For this recipe I used my vegan cheese and homemade bread buns.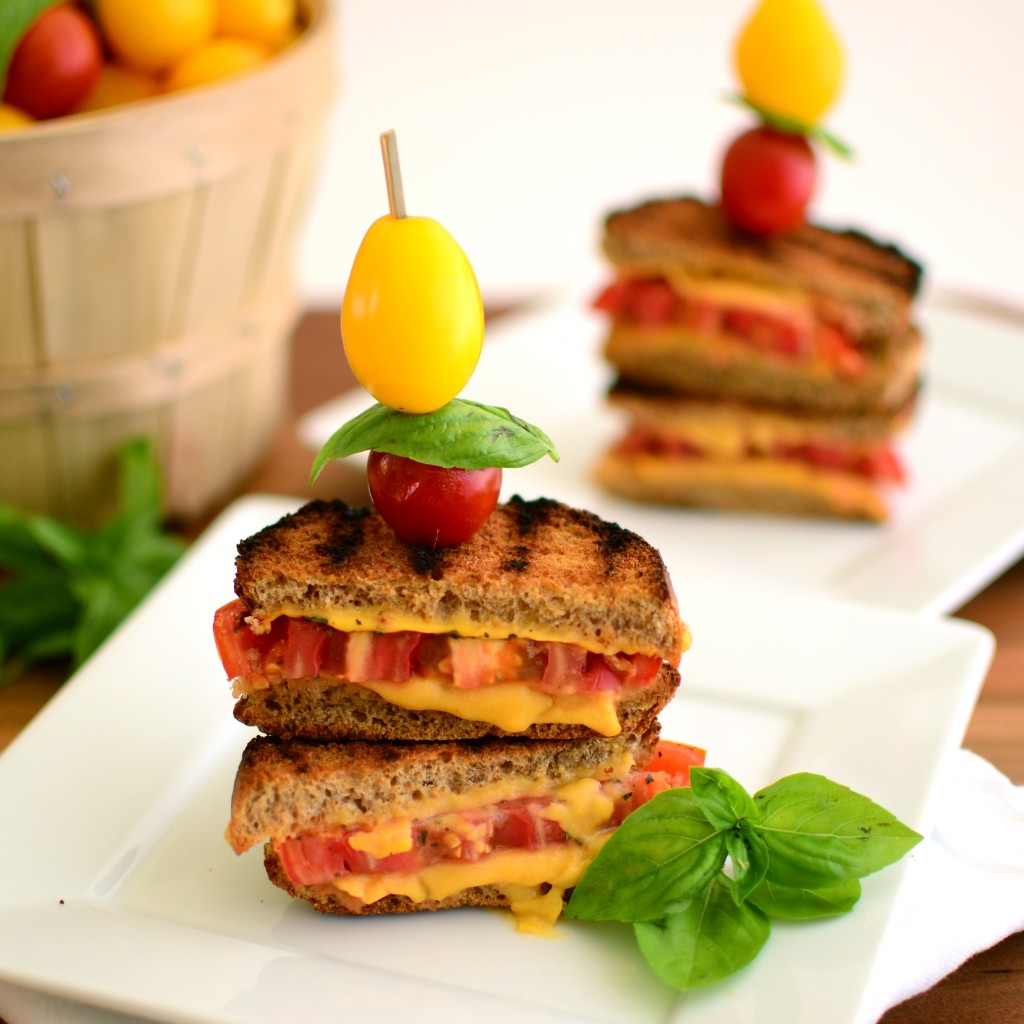 Grilled Cheese Caprese
2013-08-09 00:03:33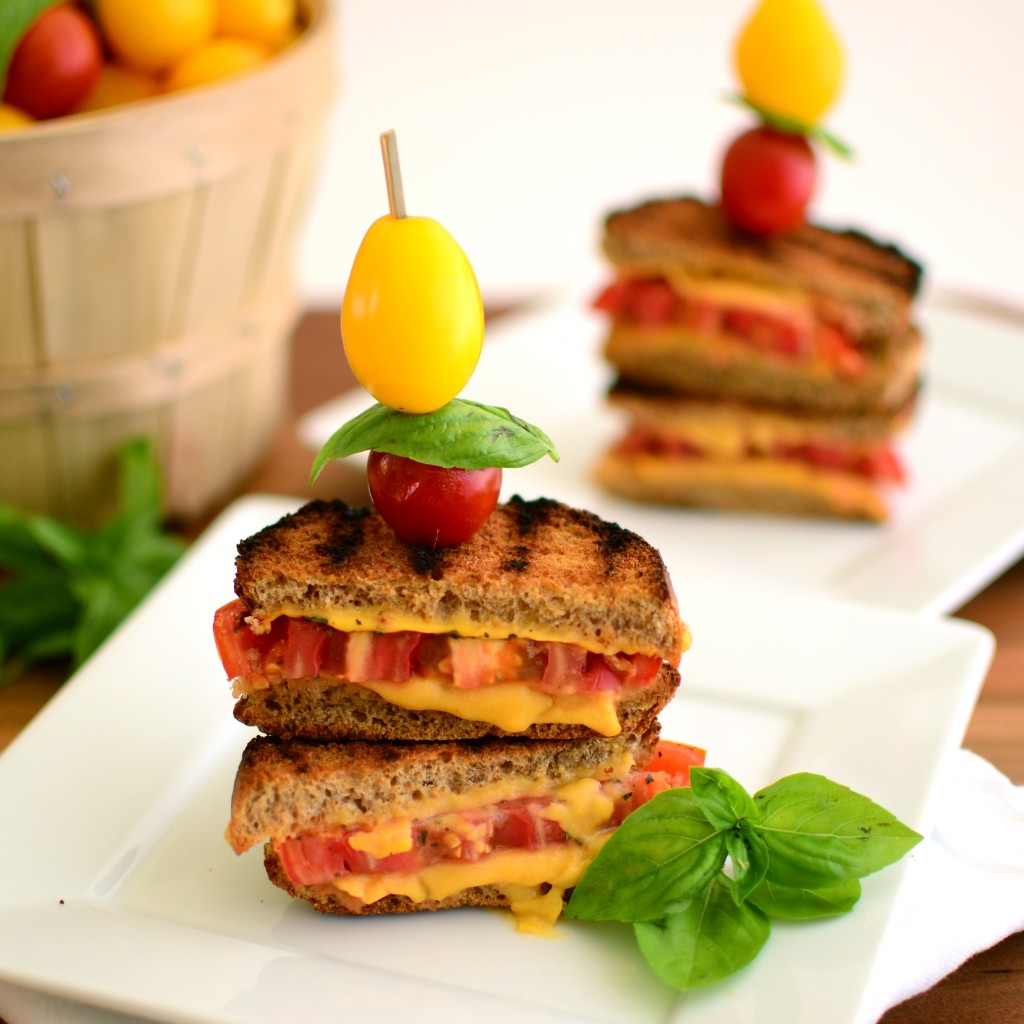 Serves 1
A classic grilled cheese sandwich with tomato and basil, a year-round treat.
Ingredients
Two slices of bread (or 1 bread bun)
Vegan Cheese
Vegan Margarine
Dried Basil
Fresh Tomato
Instructions
Lay out two slices of bread. Spread vegan margarine such as Earth Balance on one side of each slice. Flip bread over. Spread vegan cheese on the other side of each slice. Place one slice of tomato on one slice of the bread. Sprinkle basil on the tomato. Sprinkle salt on the tomato if desired. Put the top slice of bread on sandwich. Remember, cheese on the inside, margarine on the outside (don't take that for granted!) In a frying pan, toast sandwich for about 5 minutes on each side until golden-brown. Serve warm.
Notes
I used a grill pan to get those cool sear marks on the bread.
I also used the bread from my homemade bread buns to make the sandwiches in the picture.
Veggie On A Penny http://www.veggieonapenny.com/