Want to make the perfect fluffy vegan mashed potatoes for your family this Thanksgiving? I'm going to help you out with some tips and tricks that I've learned over the years for mouth-watering fluffy mashed potatoes.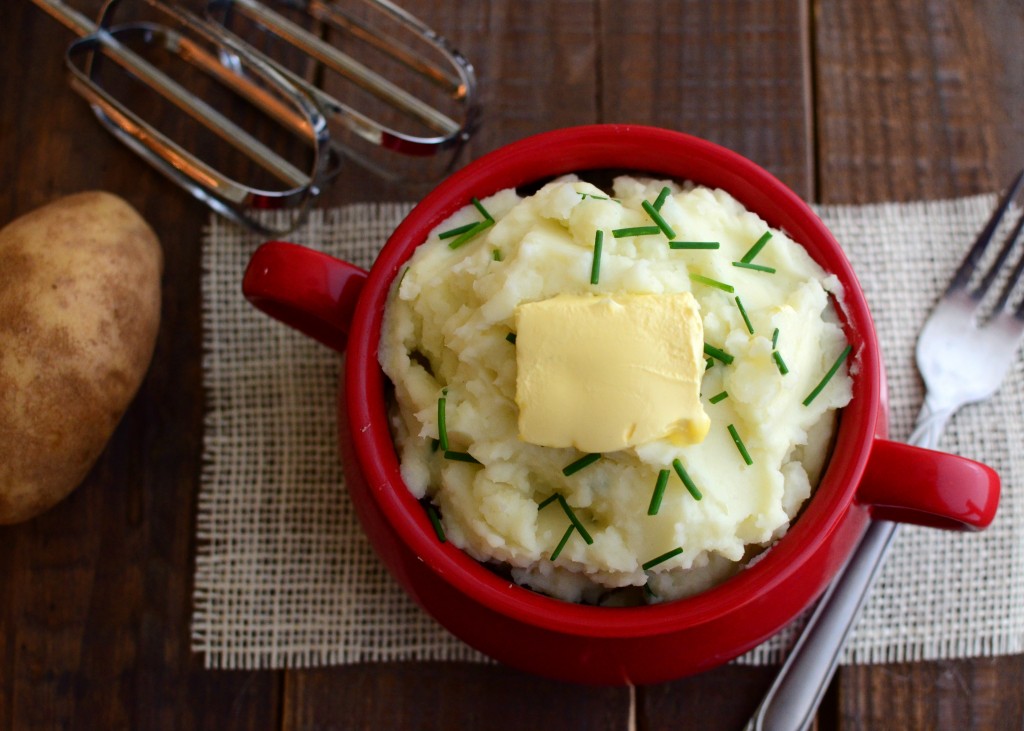 First, it really does matter what potatoes you use. This takes some figuring out. I have one store in the local area that I can count on to carry consistently excellent potatoes that fluff up nicely. As a rule of thumb, if you buy from a quality store, you will probably end up with quality potatoes. I used russet potatoes but I bet that Yukon Gold potatoes would be amazing as well.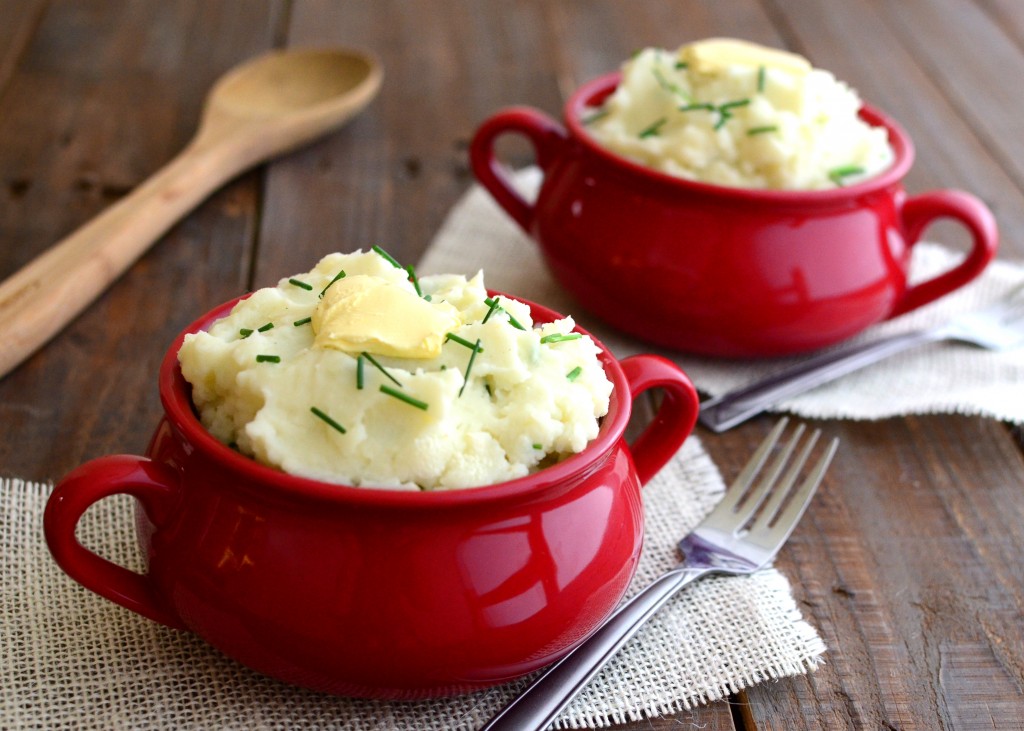 After peeling and chopping your potatoes, let them boil a long time. Like half an hour to an hour. Let them start to fall apart in the pan. This is the key. Trust me. I can't believe I just figured this out this week. If you don't boil them long enough, they come out to be sticky and lumpy when you whip them up. Make sure they are super duper soft before you start blending them up.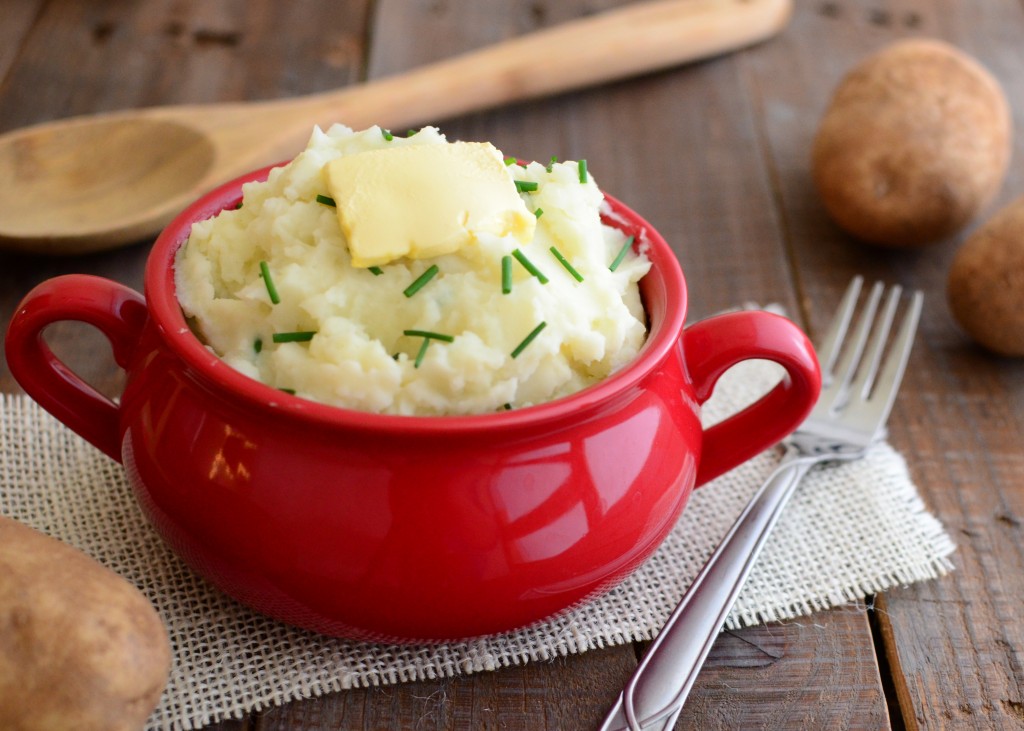 Two last tricks. One, use a hand blender for blending your potatoes. Some people use a potato masher, but this does not infuse as much air into the potatoes for a nice light texture. Before I had a hand mixer I used my VitaMix which also works, but tends to lend itself to that sticky problem I mentioned above. It takes away the classic mashed potato texture. And my very last trick is to put in the vegan mayonnaise I mention in the recipe. This will help to keep your potatoes smooth from the time you whip them up until they are served on the dinner table. In fact if you happen to have leftover which is unlikely, they will still be delicious the next day. Happy Thanksgiving!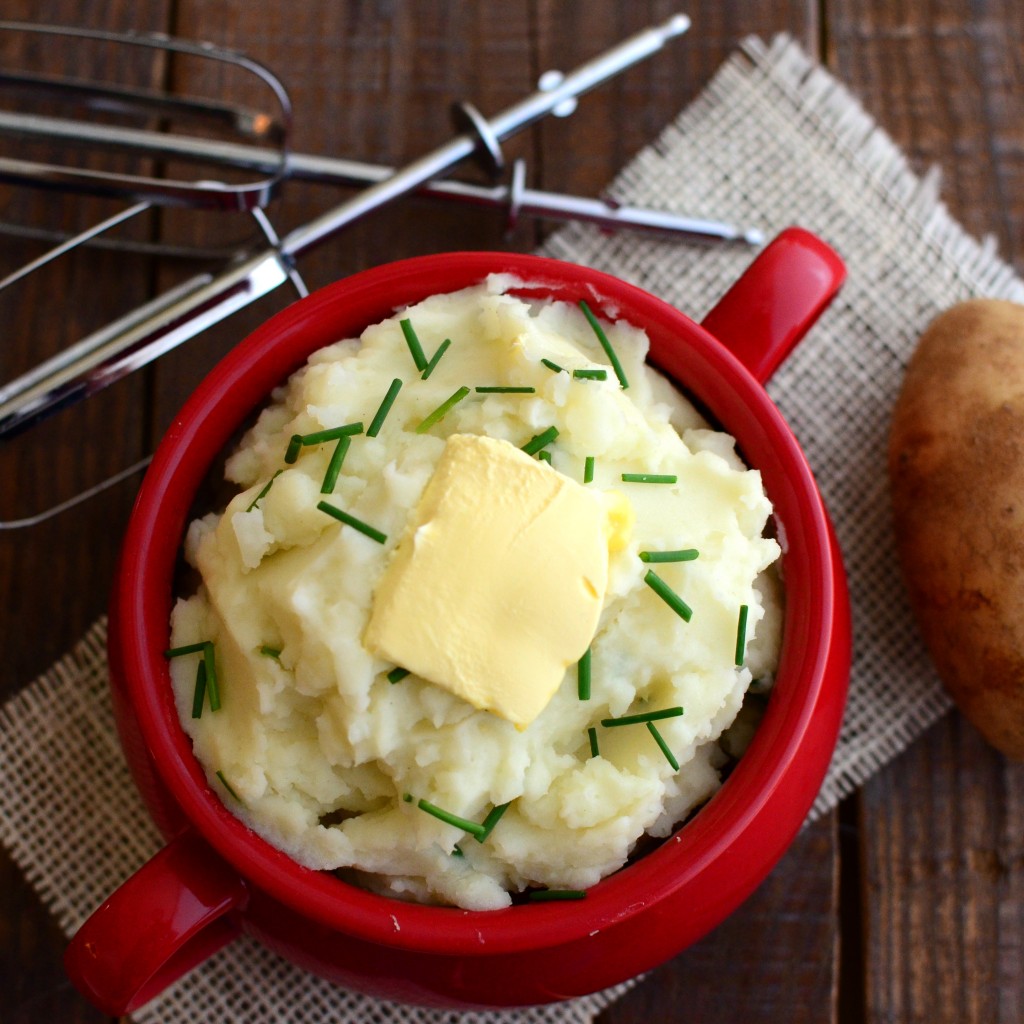 Fluffy Mashed Potatoes
2013-11-22 17:37:32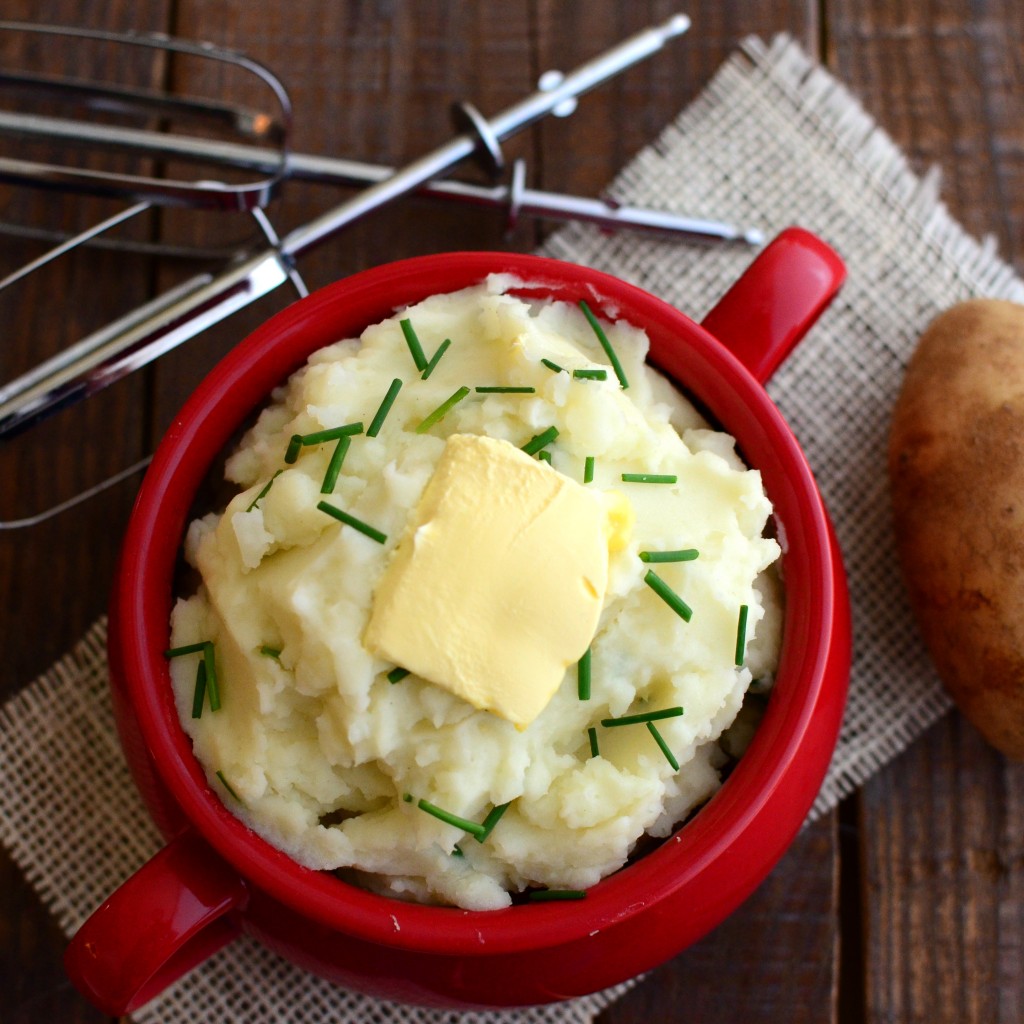 Ingredients
4 lbs. russet potatoes
1/2 C. vegan mayonnaise
1 tsp. garlic powder
2 tsp. salt
chopped chives (opt.)
Instructions
Peel and quarter the potatoes.
Boil the potatoes in a pot of water on the stove for 45 minutes, or until very soft when poked with a fork.
Drain the water off the potatoes. Transfer the potatoes to a metal pot or bowl.
Add in the mayonnaise, garlic powder, salt, and chives.
Blend with a hand mixer on high for a couple of minutes or until smooth and fluffy.
Add in a bit of soymilk or water if needed for a more moist consistency.
Veggie On A Penny http://www.veggieonapenny.com/