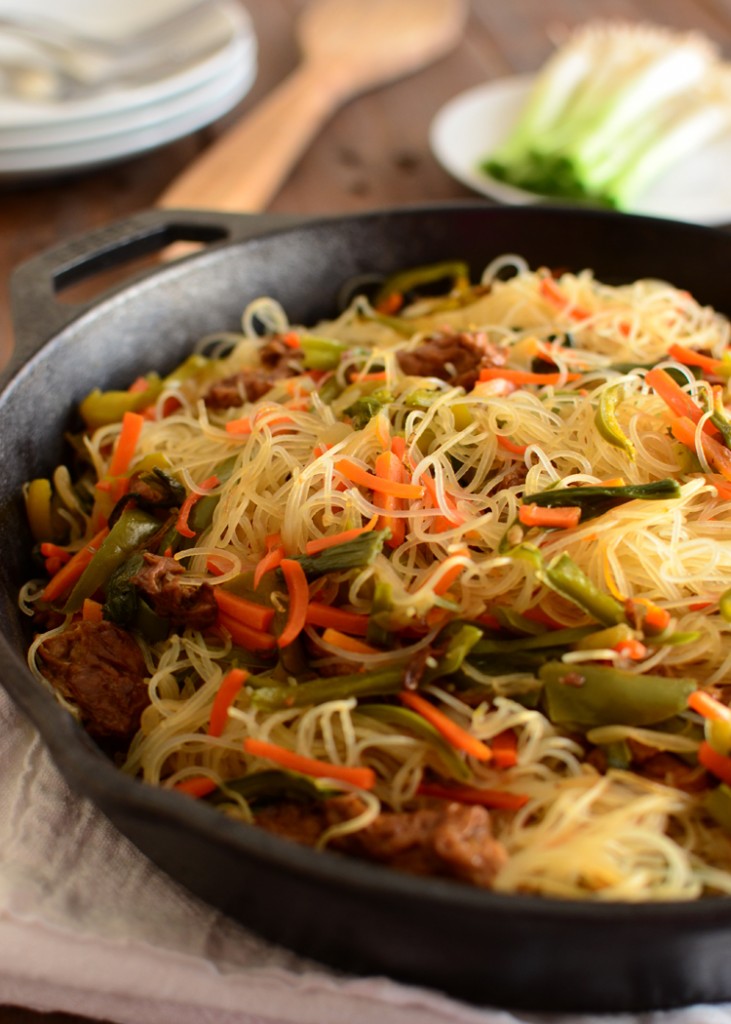 I'm spoiled. I've got a husband who knows how to cook, garden, invent things, and best of all, he loves Asian food. When Ryan heads to the kitchen, he comes up with the most creative variety of delicious tasting stir-fries. He also enjoys some of my more traditional Asian dishes. I'm a bit less inventive in the kitchen. Pancit, a traditional Filipino dish, is one of his favorites.
Pancit is so much fun to make. I love piling a bowl high with fresh chopped veggies ready to toss into the pancit. As the onion begins to sizzle in the frying pan, the house fills with heavenly smells. Mmm, dinner is almost ready.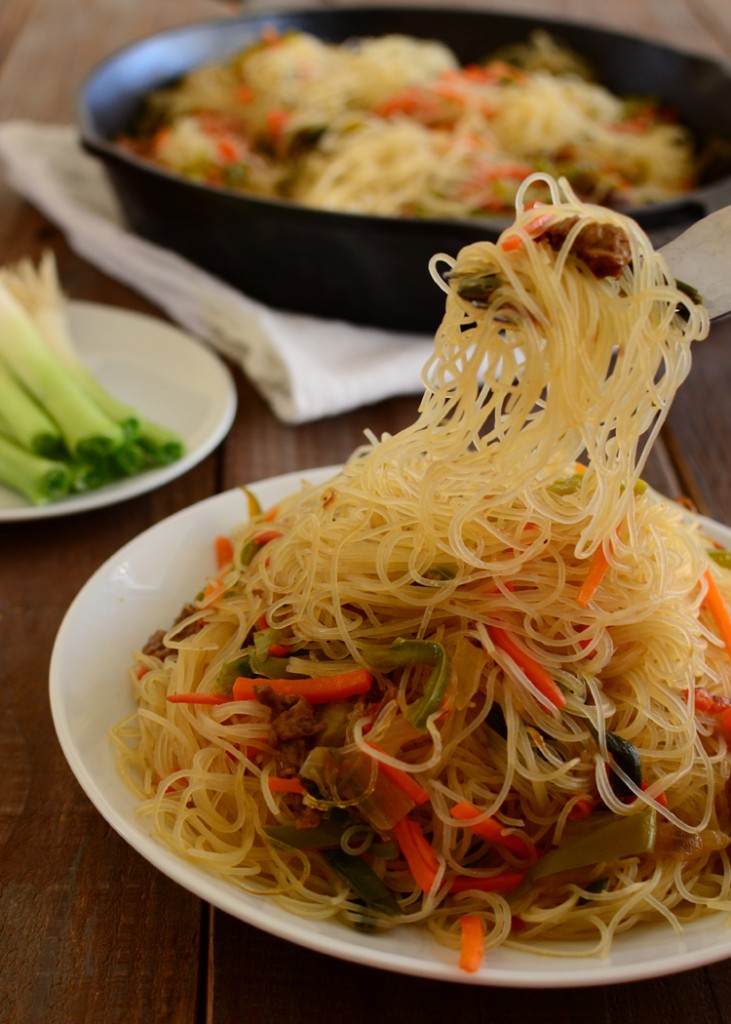 After a few hours of work together in the garden, Ryan and I sat down together to a lovely candlelit dinner. We treasure these moments, since we don't get nearly as much time together as we would like. It's always special to make these kinds of memories together, quiet evenings by candlelight and a plateful of pancit.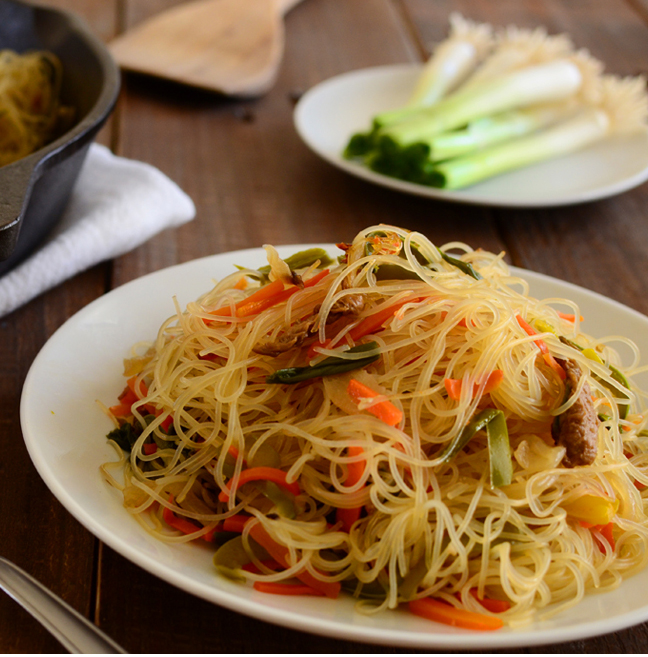 Filipino Pancit
2014-01-16 09:47:48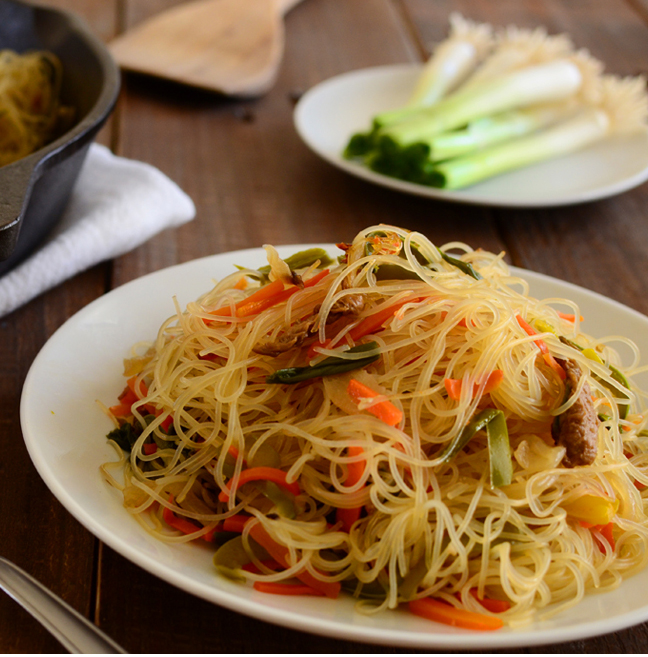 Ingredients
1/2 lb. thin rice noodles (vermicelli)
2 C. thinly-sliced mixed veggies such as green onions, cabbage, carrots, bell peppers, and mushrooms
1 can Chai Pow Yu (see below for substitution)
1 Tbsp. oil
1 Tbsp. soy sauce or Bragg's liquid aminos
1/2 an onion, minced
3 cloves of garlic, crushed
2 C. water
Instructions
Soak the rice noodles in warm water for 5-10 minutes. Brown the Chai Pow Yu in the oil with the garlic and onion. Add the water and the soy sauce to the Chai Pow Yu and bring to a low simmer. Toss in the vegetables and cook for 5 minutes. Add in the soaked vermicelli. Continue to simmer over low heat until the vermicelli has absorbed the remaining broth.
Notes
Instead of Chai Pow Yu, you can use tofu sliced into narrow strips. Increase seasonings to taste.
Adapted from Pinch of Yum
Veggie On A Penny http://www.veggieonapenny.com/