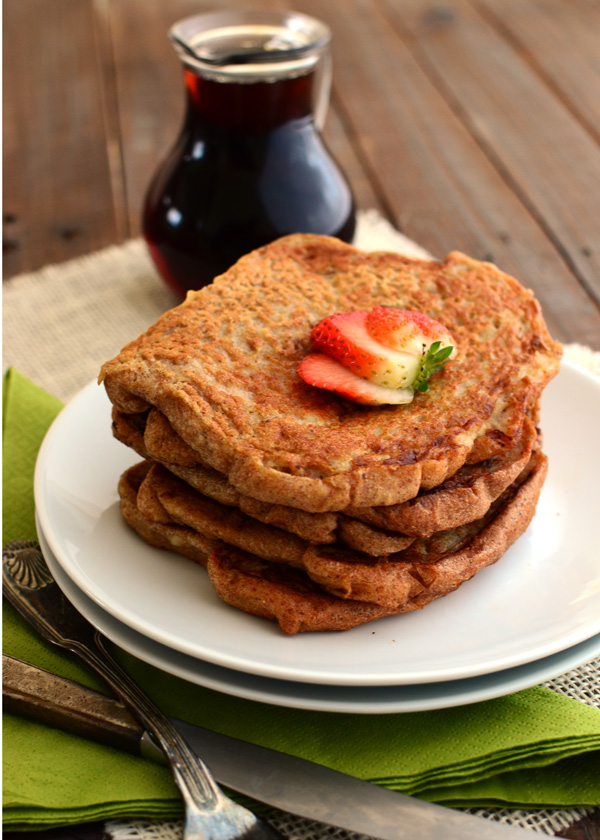 It's hard to find the perfect recipe. You know, one that's delicious, simple, and healthy all at the same time. And when you find that recipe, you had better hang on to it, because you know you'll probably never come across it again. Then there's those recipes that you hope you'll never come across again. Like the time I made peanut butter gravy. Let's not talk about that right now.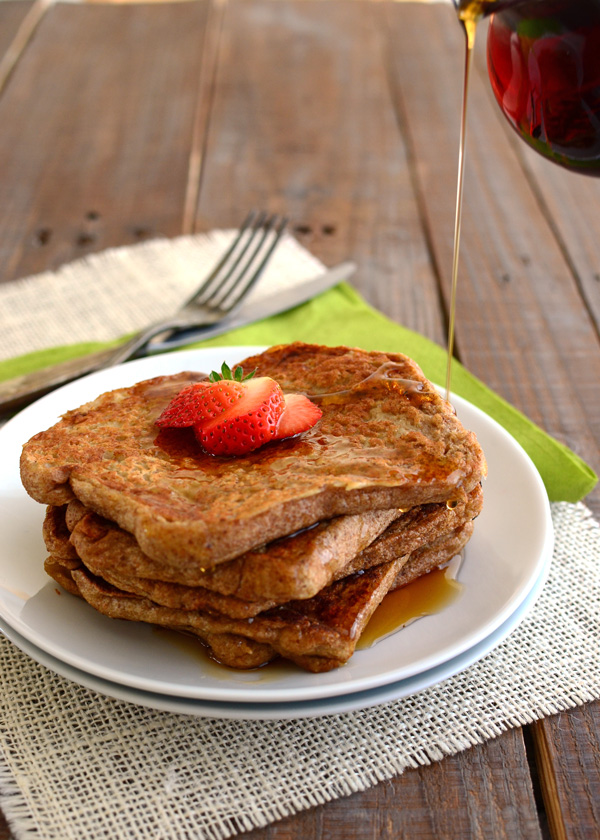 This is one of those perfect recipes. It only takes a couple of minutes to toss all of the ingredients together. No blending cashews. It's simple. It's healthy. And it's very delicious. Even Ryan likes it, who swears he has hated French toast all of his life. That's saying something.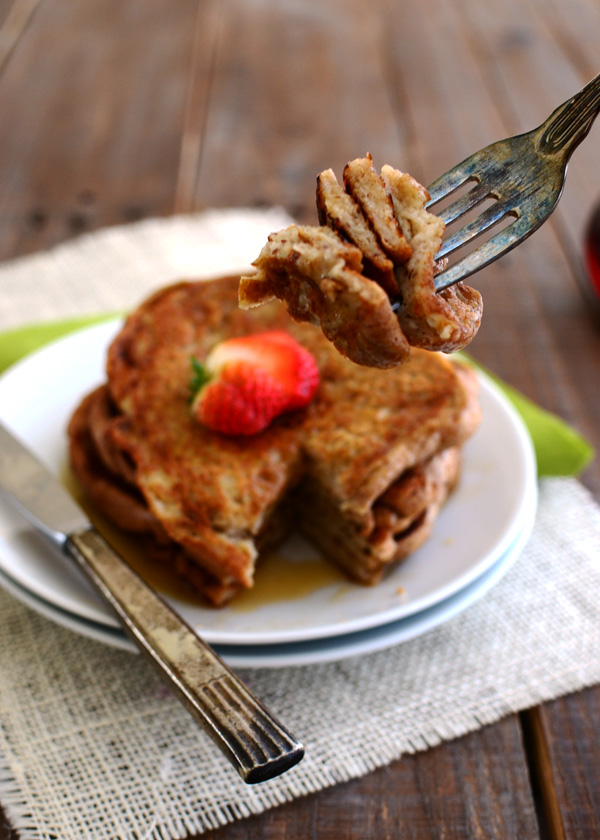 Wake your family up to the smell of cinnamon and sugar wafting through the house. You won't have to ask them twice to come to the breakfast table. Yum.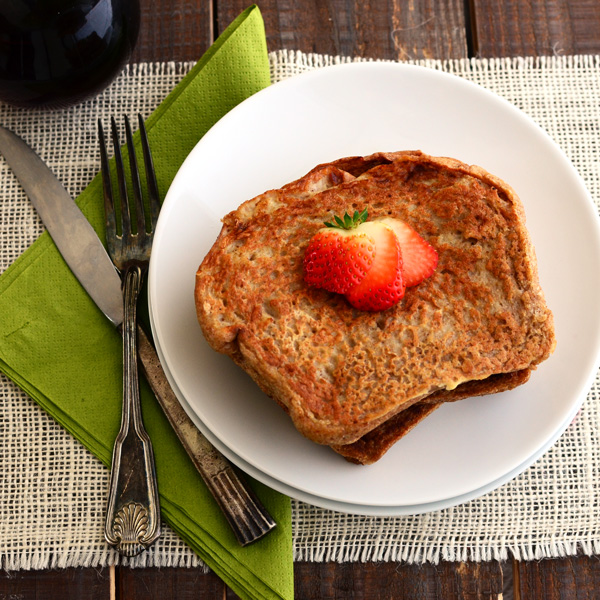 Easy French Toast
2014-02-14 11:43:45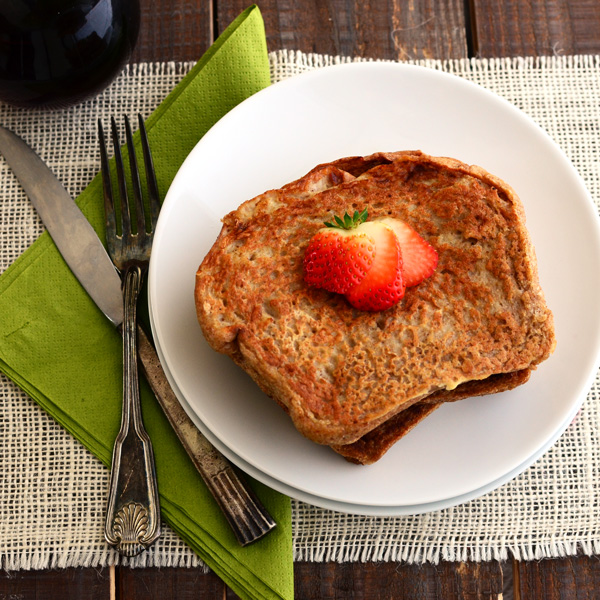 Ingredients
5 slices whole wheat bread
1 cup soymilk or almond milk
1/4 cup water
2 Tbsp. flour
1/2 tsp. sugar
dash of cinnamon
Instructions
In a shallow bowl, mix the soymilk, water, flour, sugar, and cinnamon together.
Dip each slice of bread into the mixture, coating on all sides.
In a pre-greased frying pan, fry each slice of dipped bread over medium/low heat until golden brown and crispy on both sides.
Serve with maple syrup for drizzling.
Veggie On A Penny http://www.veggieonapenny.com/