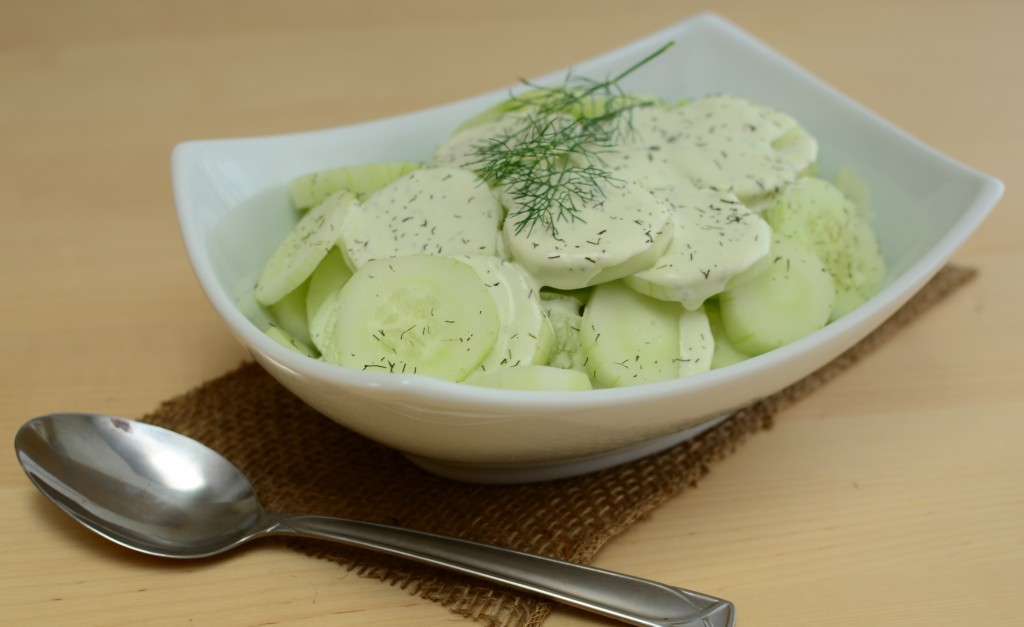 Living in Southern California really has its points. Like gardens that go crazy for most of the year. We planted cucumbers, tomatoes, peppers, peas, and summer squash back in March (I said in MARCH! Unheard of for my Midwest self!) The cucumbers were the first to take off. Before long, we had cucumbers coming out of our ears.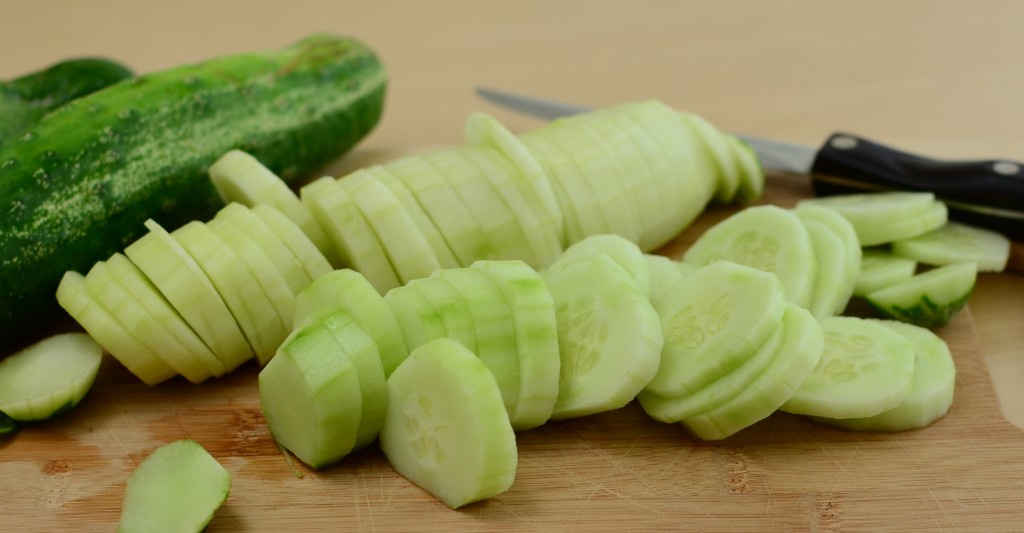 But now that it is the middle of the summer, the high heat and intense sun has not done any favors for our cucumber plants. I think we will have to wait till the cooler fall-time temperatures come back so that we can re-plant.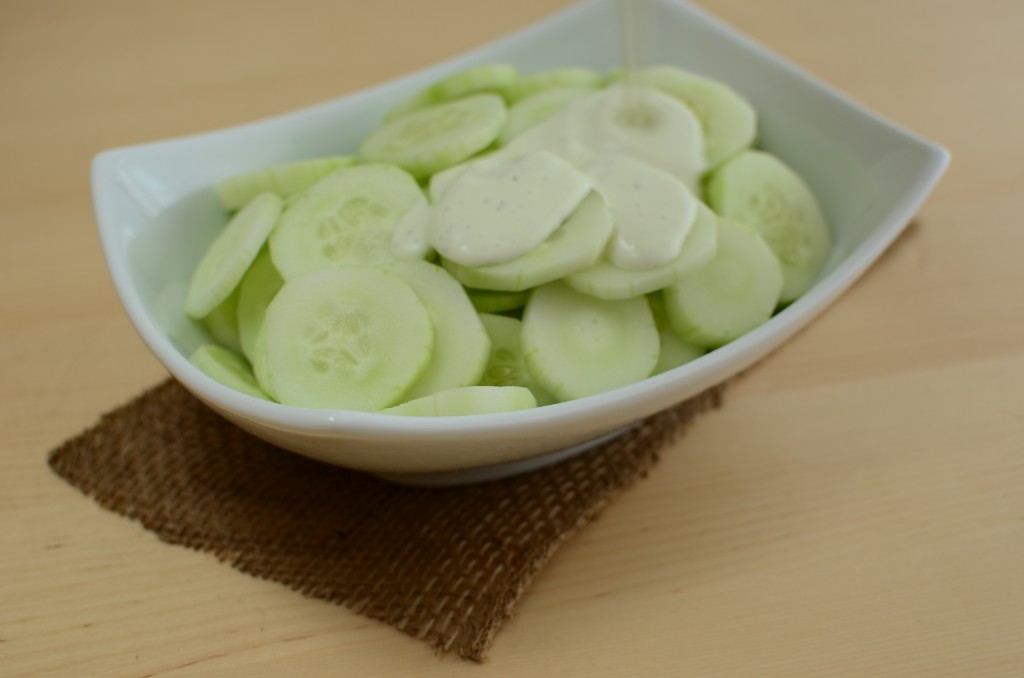 I was able to make this salad with some delicious cucumbers that a friend gave us from her garden. This salad is a great trick when the cucumbers are going crazy. It's the best way I've found to use a whole lot of cucumbers really quick! We also got to put our dill to good use in the dressing with a base of our vegan mayonnaise.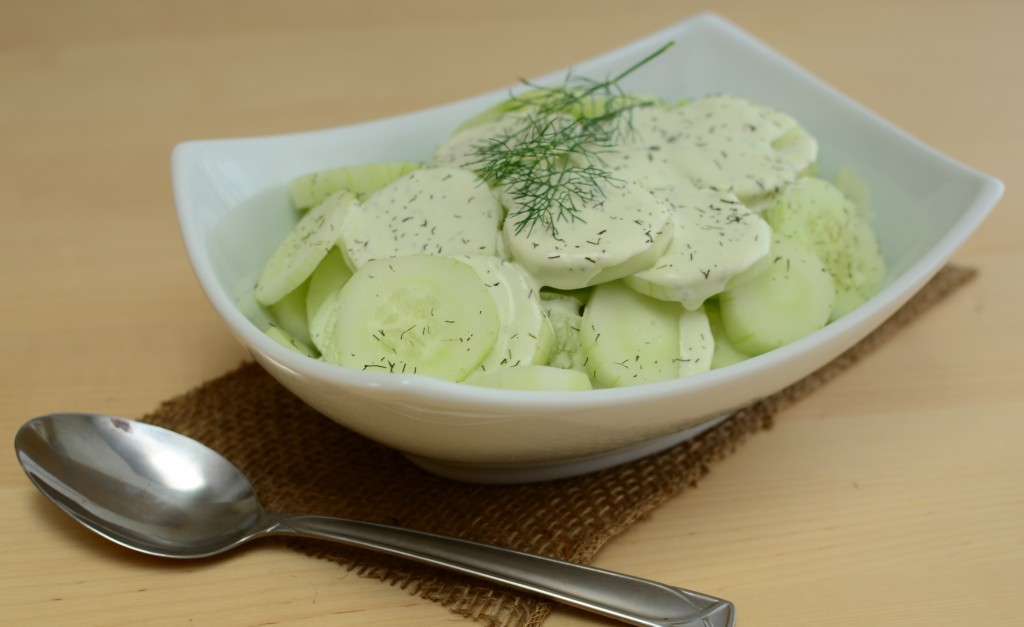 Cucumber Dill Salad
2013-07-29 15:36:53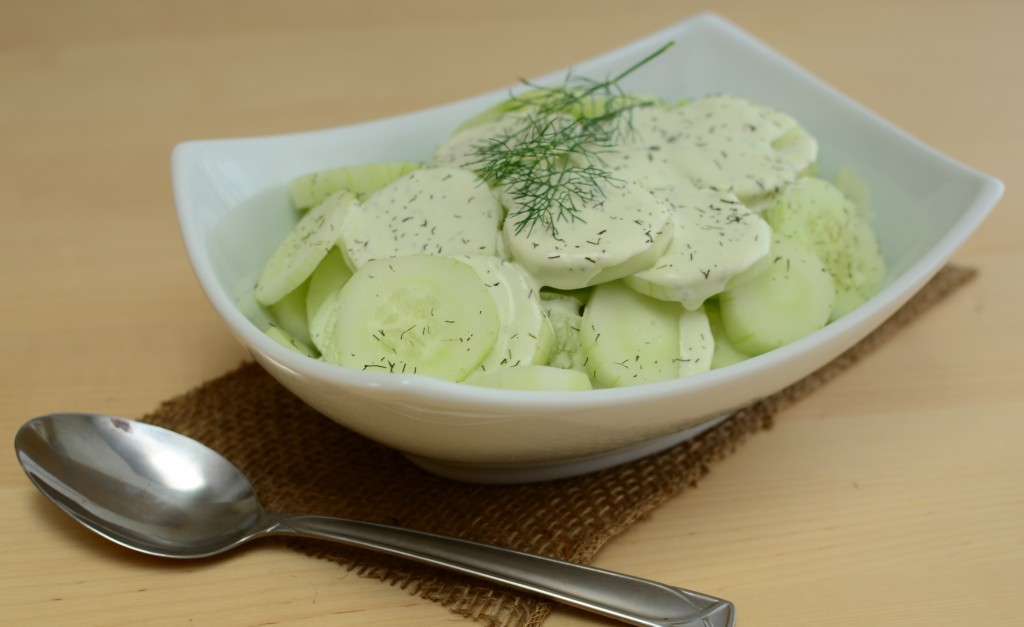 For the salad
3 C. sliced cucumbers
Finely sliced onion (optional)
For the dressing
1/4 C. vegan mayonnaise
2 tsp. lemon juice
1/2 tsp. dried dill weed (may use fresh)
1/2 tsp. salt
Instructions
Slice the cucumbers and place in a bowl.
In a small container with a lid, shake together all the ingredients for the dressing.
Drizzle the dressing over the cucumbers and mix together.
Notes
Some tasty add-in options may include diced tomatoes or red onions.
Veggie On A Penny http://www.veggieonapenny.com/