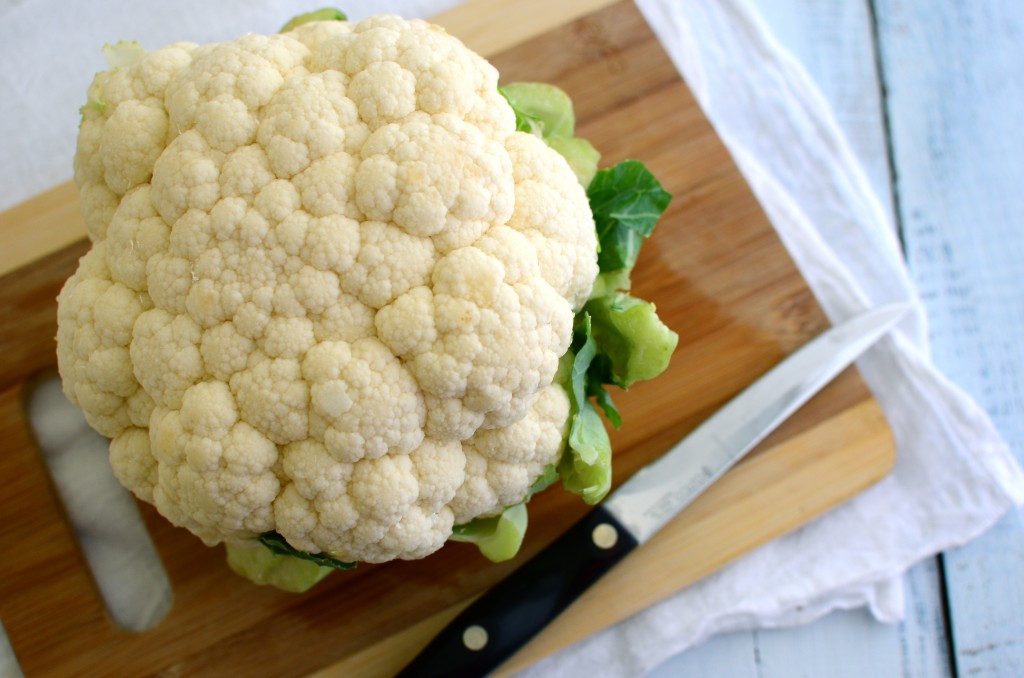 I'm pretty excited about this post because I get to share my favorite new healthy & delicious alfredo sauce recipe with you!
Here's a radical concept: cauliflower as alfredo sauce. It's not a very new concept, however. Recently I noticed that cauliflower-everything has taken over the foodie world. I've come across cauliflower mashed potatoes, cauliflower creams, and even cauliflower pizza crust! I still need to try that one out sometime. I am guessing that this sauce would also go really well in potato soup and possibly even as a gravy. Oh, the possibilities are endless.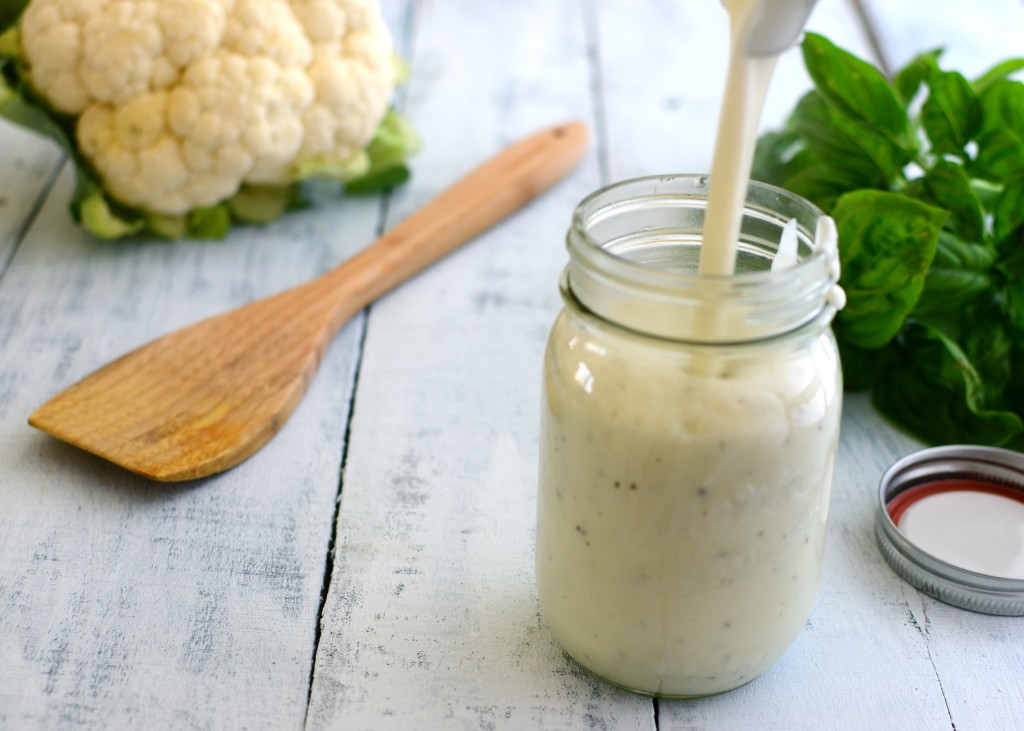 The world of health has been telling us for awhile now that we should eat more cruciferous vegetables. What's a cruciferous vegetable, you ask? By Google's definition, a cruciferous vegetable comes from the mustard family and includes mustard greens, broccoli, cabbage, cauliflower, and Brussels sprouts. I am still trying to forget that the last thing there exists. Out of this list, my favorite thing would be the broccoli, but unfortunately broccoli tastes very bitter to Ryan.
So we don't eat many cruciferouses. (My own new word!)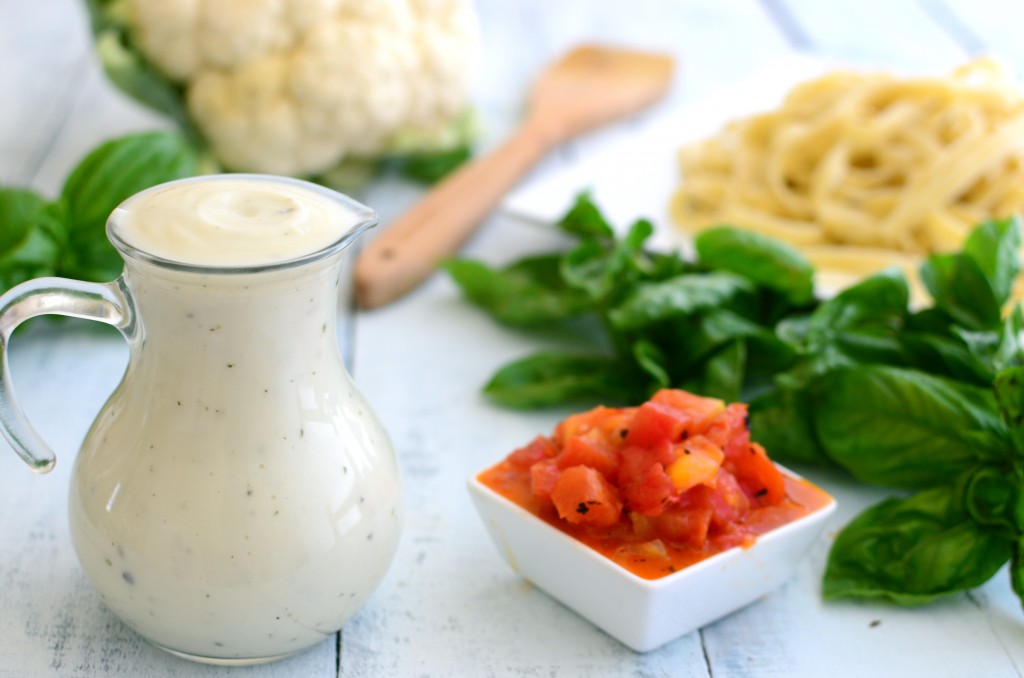 I will have to say, Ryan was pretty skeptical when I told him about this sauce. Especially since we recently had developed an incredibly rich alfredo sauce based off of our mayonnaise recipe. I reminded him that this one blew our mayonnaise-based recipe out of the water health-wise. It turned out that we were both happily surprised with the flavor. He even suggested that it should be a make-again recipe.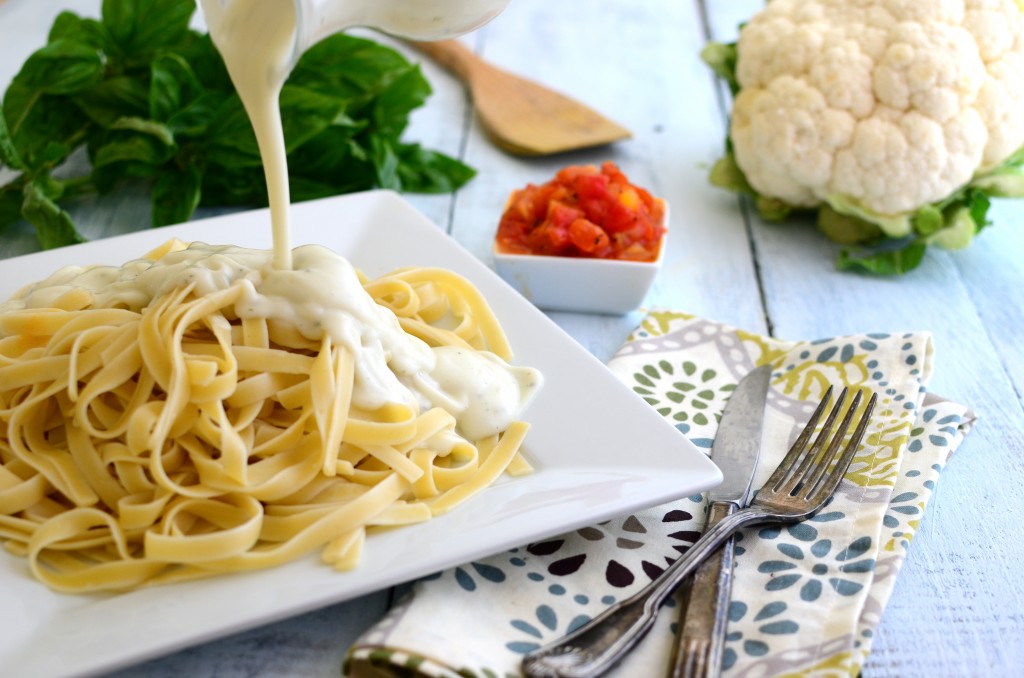 Then this mind-boggling recipe came into my life, cauliflower alfredo sauce. Wow, whoever thought up this one was a genius. It just so happens that this recipe also originated from my favorite food blog, Pinch of Yum. This blog was one of the biggest motivators for me to start Veggie on a Penny. When you visit Bjork and Lindsay's site, you'll see why. In fact, they just finished developing a cookbook all based around this great sauce.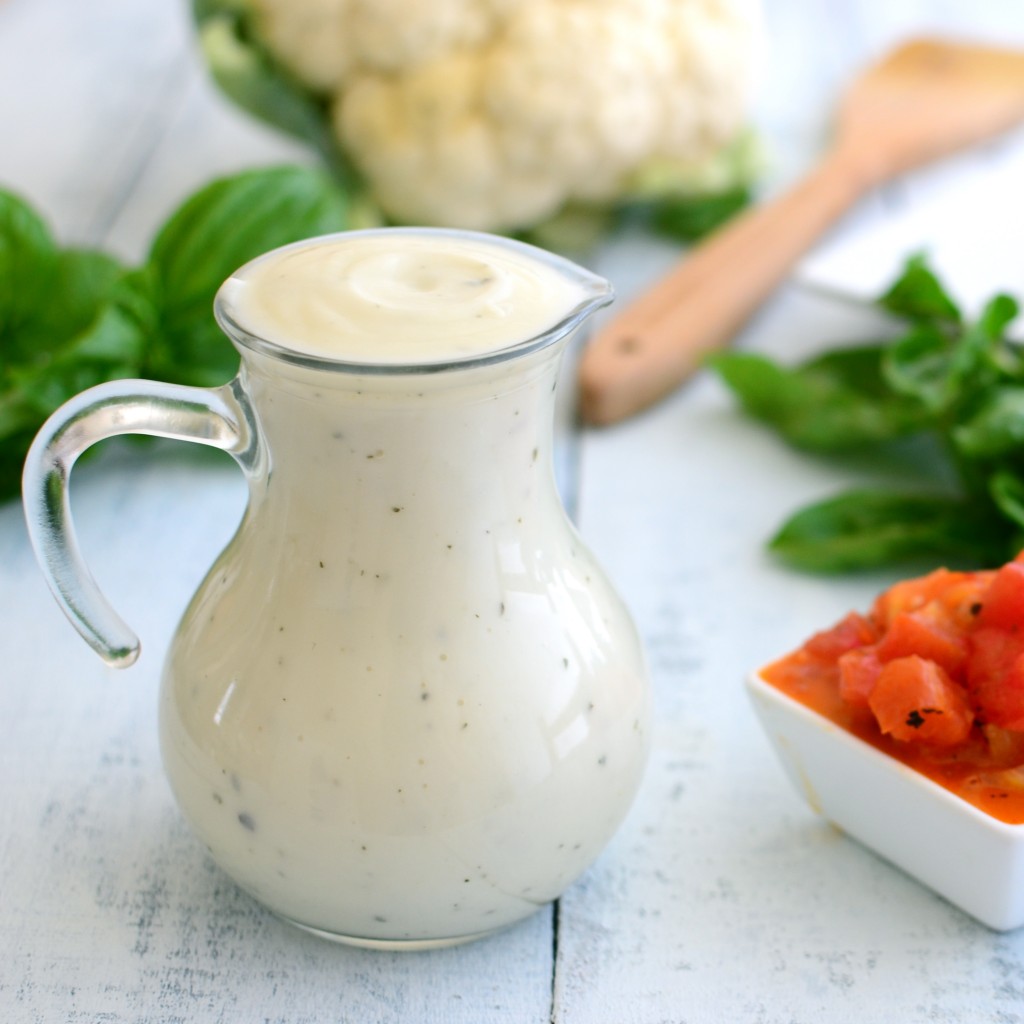 Creamy Cauliflower Sauce
2013-09-19 09:57:59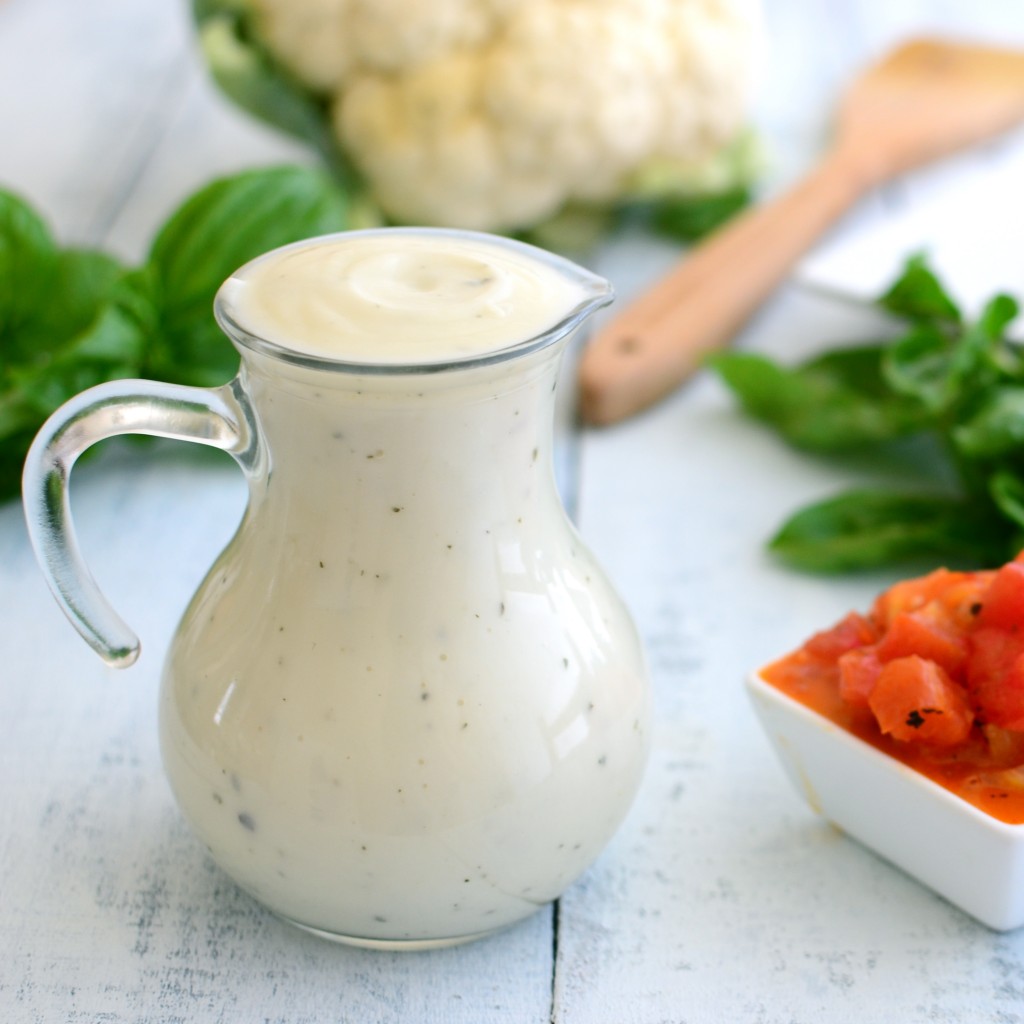 Ingredients
One head of cauliflower, cut into florets (5-6 cups, varies)
4 cloves of garlic, chopped
3 Tbsp. olive oil
1 tsp. dried basil
1 tsp. onion powder (opt.)
1 tsp. McKay's chicken style seasoning (opt.)
soymilk as needed (opt.)
Instructions
Cut head of cauliflower into florets. Bring 3 cups of water to a boil. Boil cauliflower florets until soft, about 10-15 minutes.
In a frying pan, sautee the garlic in the olive oil on low. Do not allow the garlic to turn brown as this produces a bitter flavor.
Put the cauliflower florets into the blender.
Add in 1/2 cup of the water from the cauliflower.
Add in the sauteed garlic and olive oil.
Sprinkle in all of the seasonings.
Blend all together. My VitaMix makes this job easy!
Add salt to taste.
Add soymilk as needed for the perfect creamy consistency.
Notes
Keeps in the refrigerator for at least a week.
I'm not gonna say that it tastes just like alfredo sauce, but Ryan and I were both pleasantly surprised at how little it tastes like cauliflower. You could also try mixing it half-and-half with alfredo sauce if you prefer.
Adapted from Pinch of Yum
Veggie On A Penny http://www.veggieonapenny.com/