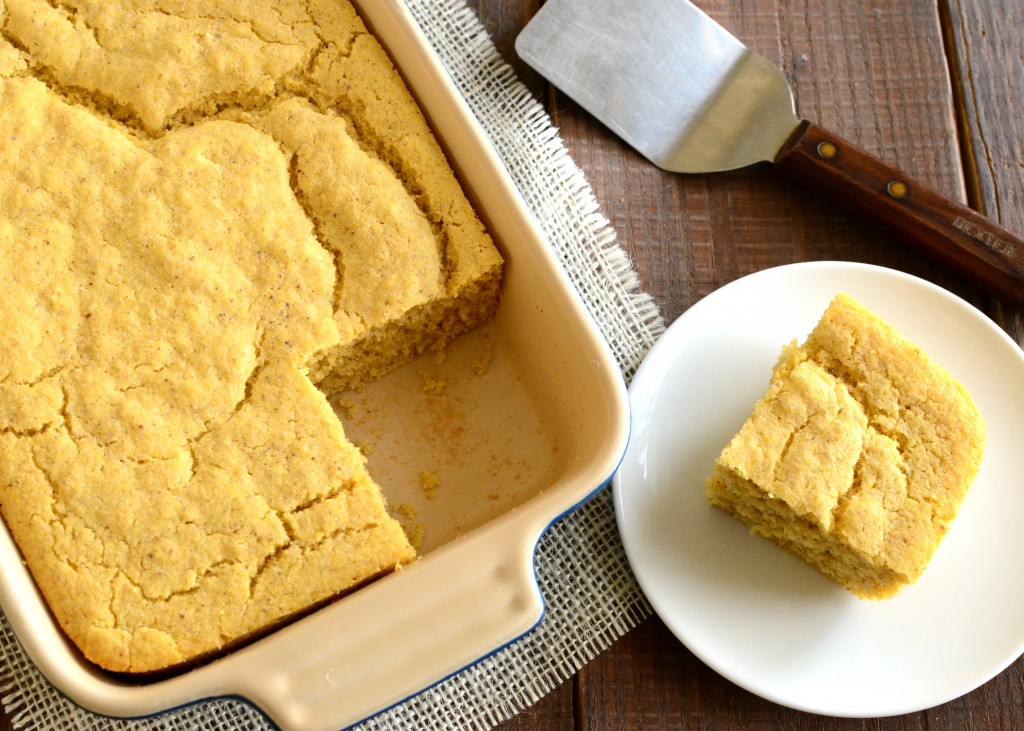 Don't you hate it when you know what you want to make but you can't find your favorite recipe? And you know you had a really good one? Yeah, I hate it too. A little while ago I made cornbread for dinner. Well, the more appropriate term would be clay bricks for dinner. That was definitely not my normal recipe! It probably didn't help that I had corn flour instead of corn meal. Details.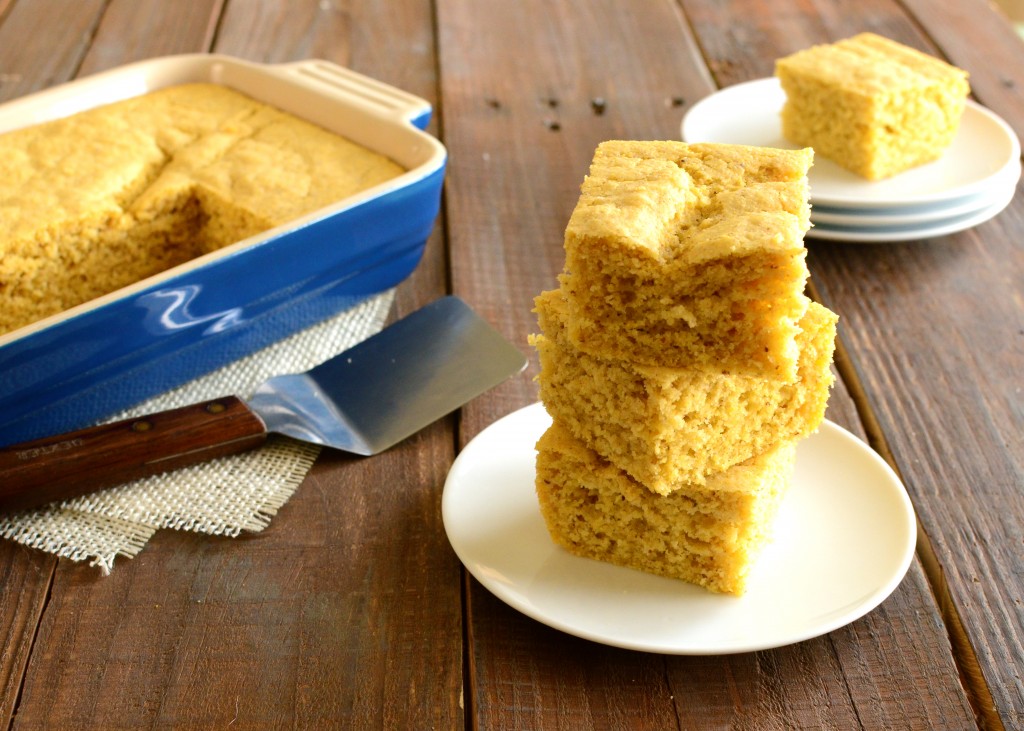 So I called my friend Margie and told her about my sad situation. That launched her into her own cornbread saga that began like this: "The other day I was making cornbread and decided to double the recipe." Which sent both of us straight into fits of laughter, because anyone who has cooked much certainly has at least one disaster story to tell about doubling a recipe gone awry. Unfortunately doubling recipes is also often linked with cooking for company, which was Margie's situation. As my friend Margie opened the oven to put the cornbread in, she knew it looked a little strange, but couldn't figure out why. After the cornbread had baked for several minutes, that's when it hit her. The liquid! She had doubled the dry ingredients but not the wet ones. She had a tough decision to make: mix the liquid in after it was partially baked and risk ruining it, or not add the liquid and ruin it for sure. She pulled the already partially baked cornbread out of the oven, mixed the liquid in, and continued to bake, fingers cross.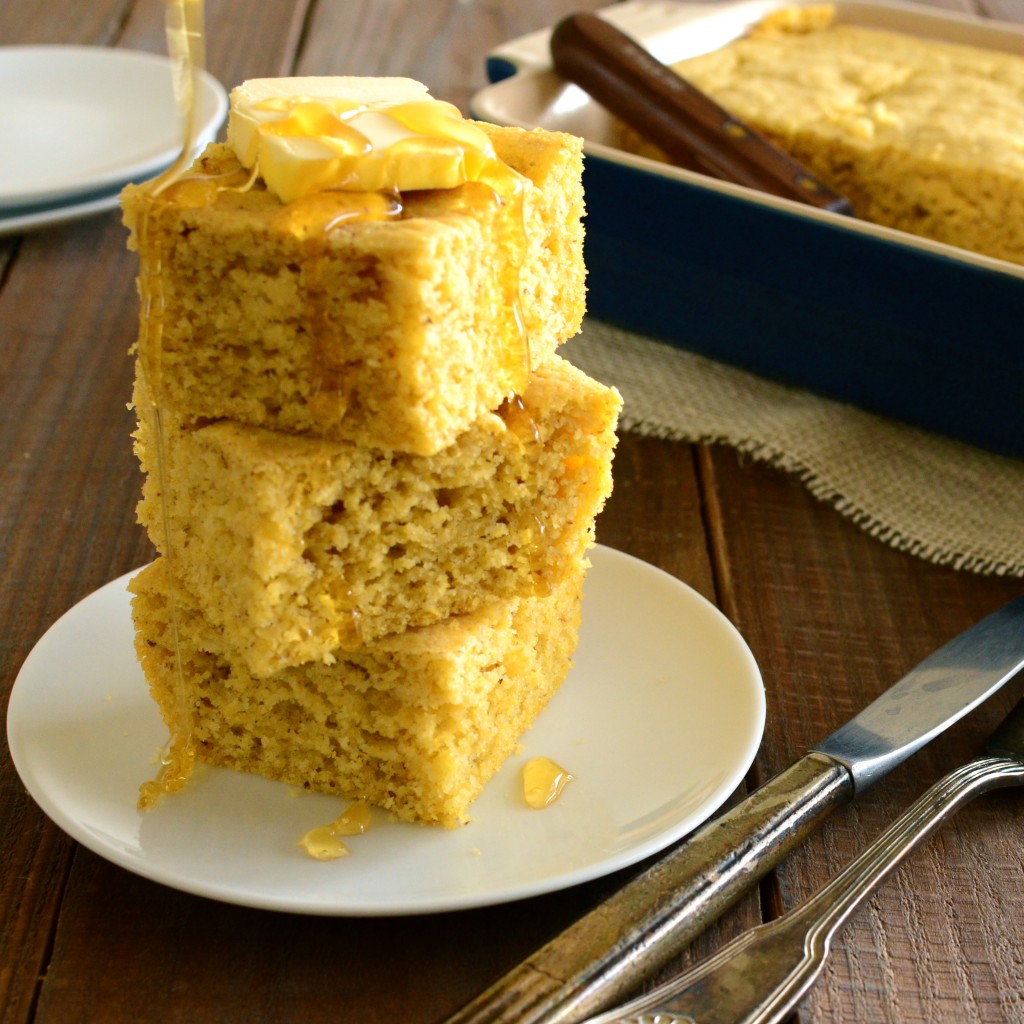 Her company arrived and the guests were seated. With bated breath, Margie pulled the cornbread out of the oven. To the casual observer, everything looked normal. But Margie knew the truth. Nervously she served the cornbread to her guests, slice by slice. As they began to eat the cornbread, smiles of surprise began to spread across their faces. "This is the best cornbread I've ever eaten," commented one guest. "What did you do to create such a pleasant texture?" remarked another. But all Margie could do was chuckle and reply, "Oh, it's my secret recipe."
Sadly, there's really no way to repeat her recipe again, and it's probably not something she wouldn't choose to intentionally do again anyhow. And as for me and my clay bricks, well, that story had a happy ending too. I found fine corn meal to use instead of corn flour, and I also relocated my old faithful recipe. The good thing about this one is that it's moist and delicious, and you don't even have to pull it out of the oven halfway through baking. Here it is, friends. And if you do decide to double it, make sure to double check the liquids.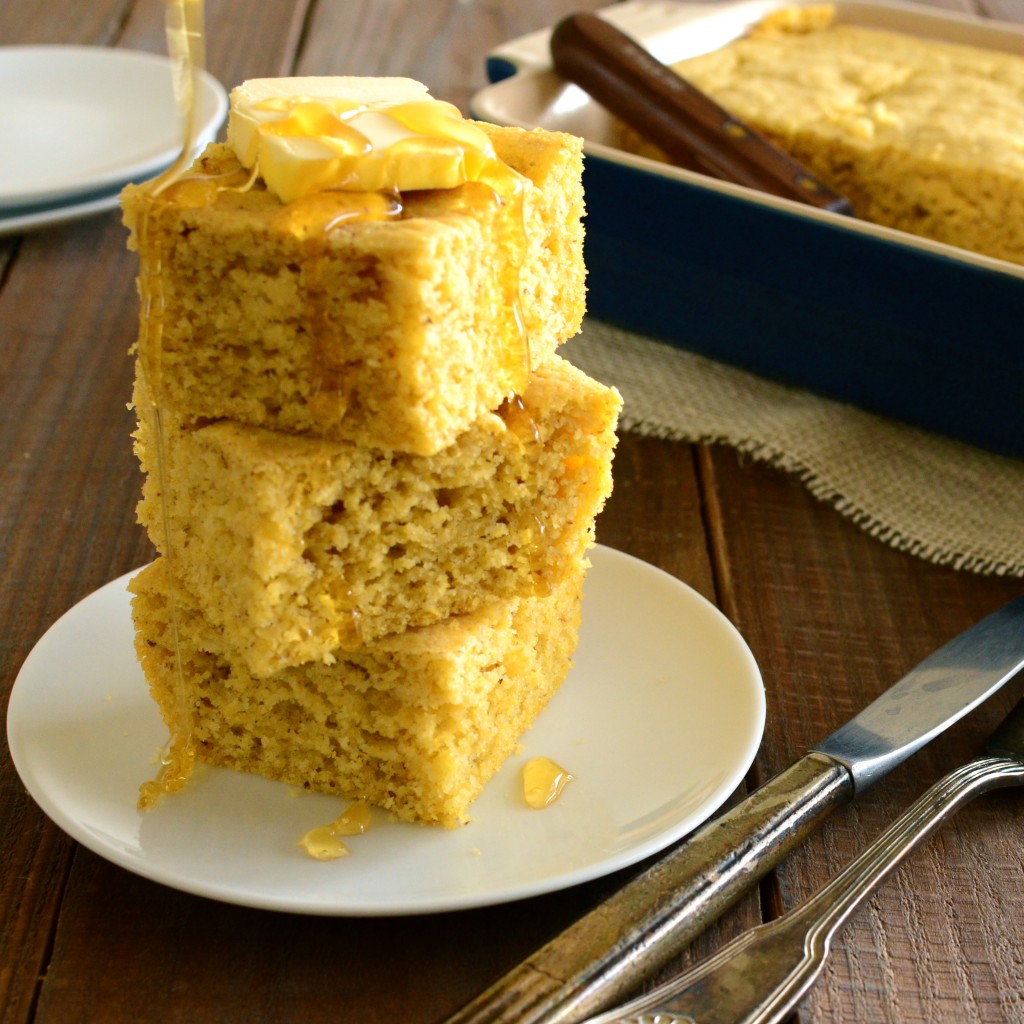 Cornbread
2014-01-03 13:10:29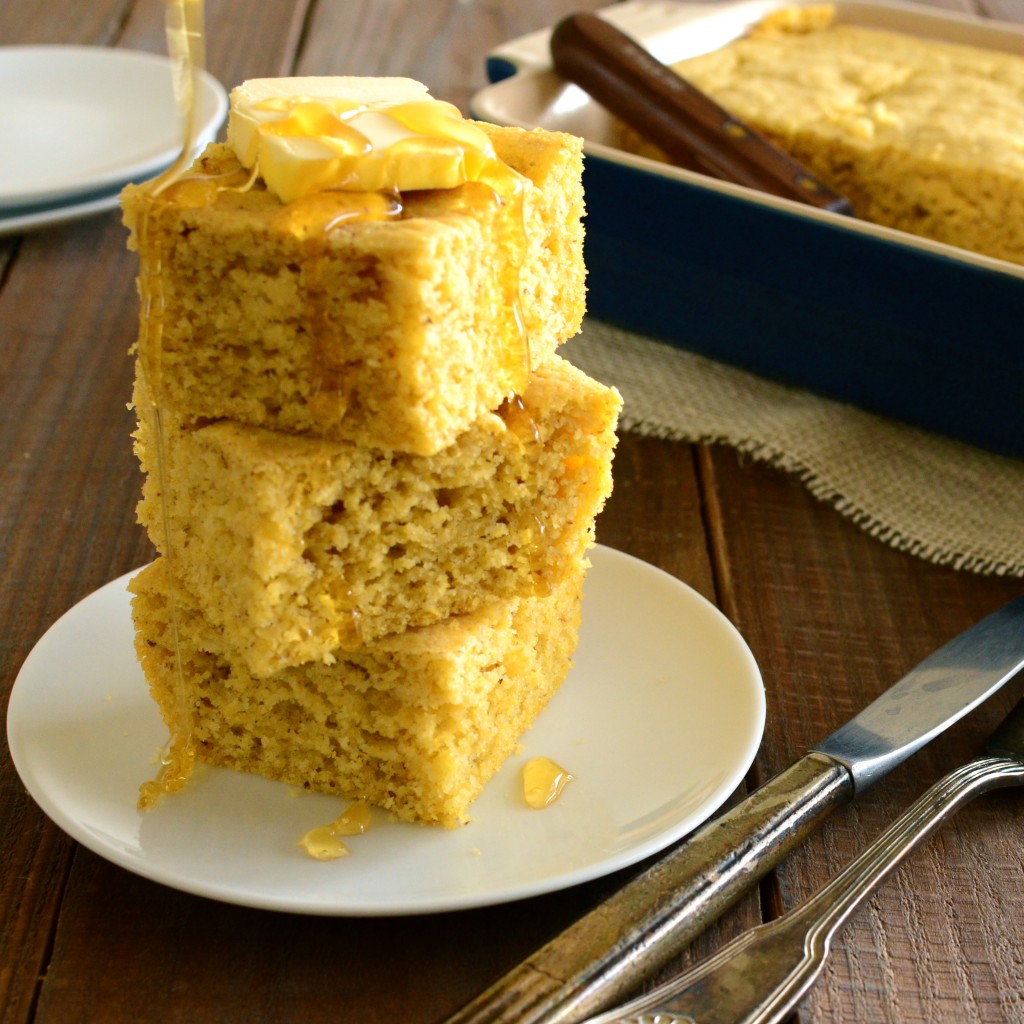 Serves 4
Ingredients
½ C. unbleached white flour
½ C. whole wheat flour
1 C. fine ground cornmeal
1 Tbsp. flaxseed
1 Tbsp. sugar (opt.)
1 tsp. salt
4 tsp. baking powder
¼ C. oil (I prefer olive oil)
1 ¾ C. soymilk
Instructions
Preheat oven to 425 degrees. Mix all of the dry ingredients together and then mix in the oil and soymilk. The cornbread mixture should be creamy. Pour into a pre-greased cast iron skillet or 9x9 stone or glass pan. Bake at 425 for 20-25 minutes or until a toothpick inserted into the middle comes out clean. Delicious served with vegan margarine and honey or fruit sauces.
Veggie On A Penny http://www.veggieonapenny.com/