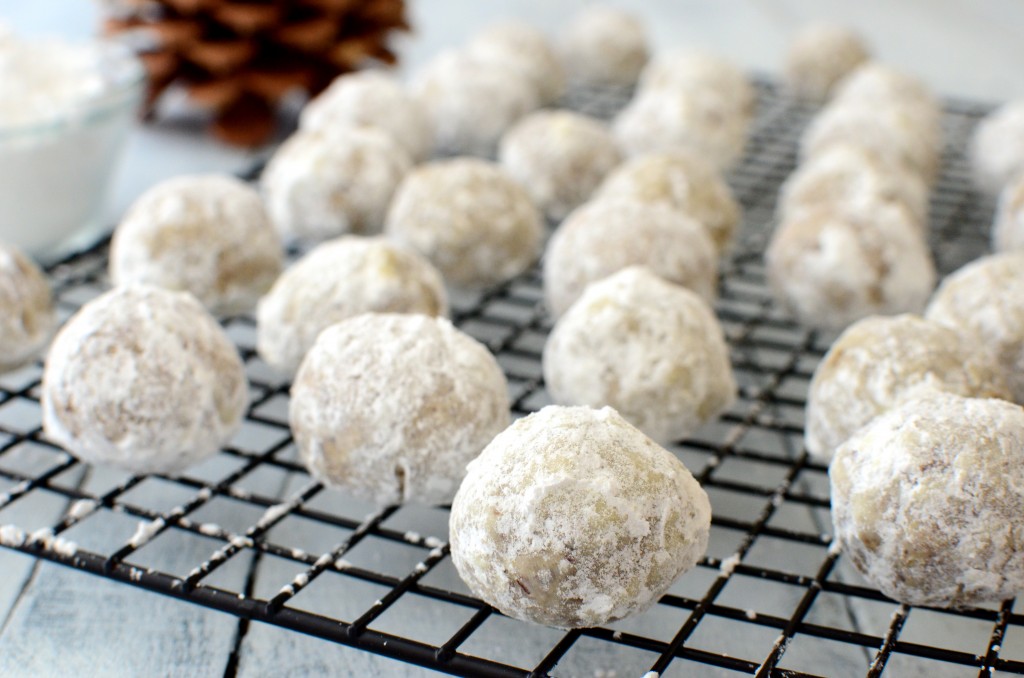 Let the Christmas countdown begin. Yup, it's December already. Hard to believe, I know. Only one more week till Ryan and I will be heading home. Just three more days of work before vacation begins, and only twenty days until Christmas. I can't wait! And of course being at home means lots of family time, and lots of tasty Christmas cookies.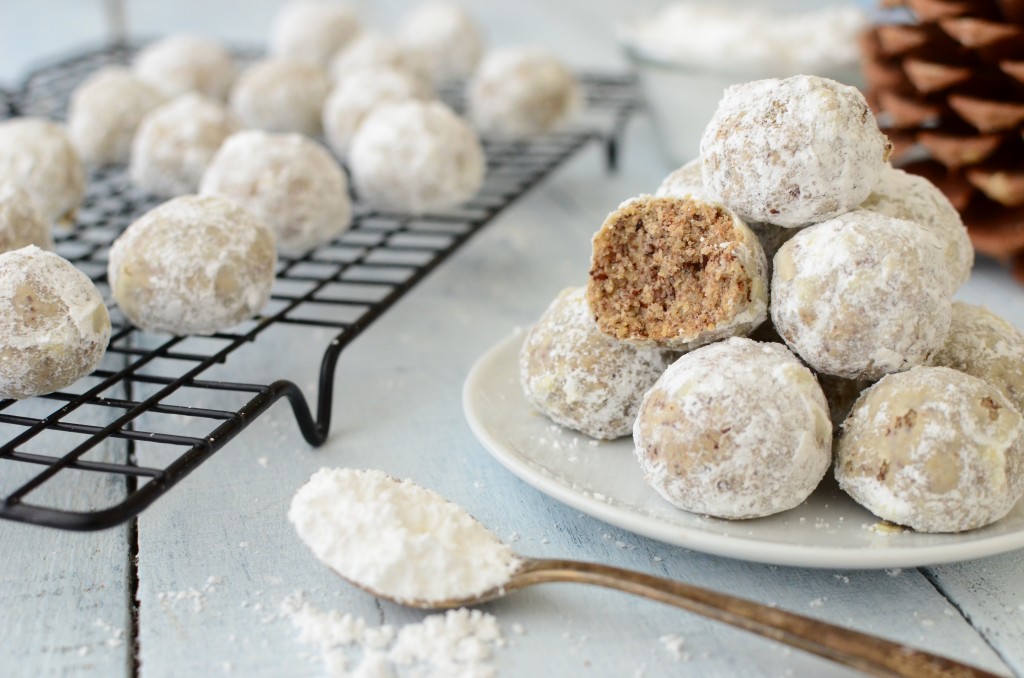 The thought of Christmas cookies brings back some interesting childhood memories for me. Mom always had a little white porcelain box that looked like a wrapped up Christmas gift that sat on the kitchen table. Sometimes it was stuffed to the top with little peanut butter balls dipped in chocolate called buckeyes. More often then not, there was just one or two little buckeyes stuck to the bottom of the dish. They sure went fast. At Grandma's house, I could count on a tupperware on top of the fridge full of those peanut butter cookies with a chocolate kiss in the middle. You know the ones I'm talking about.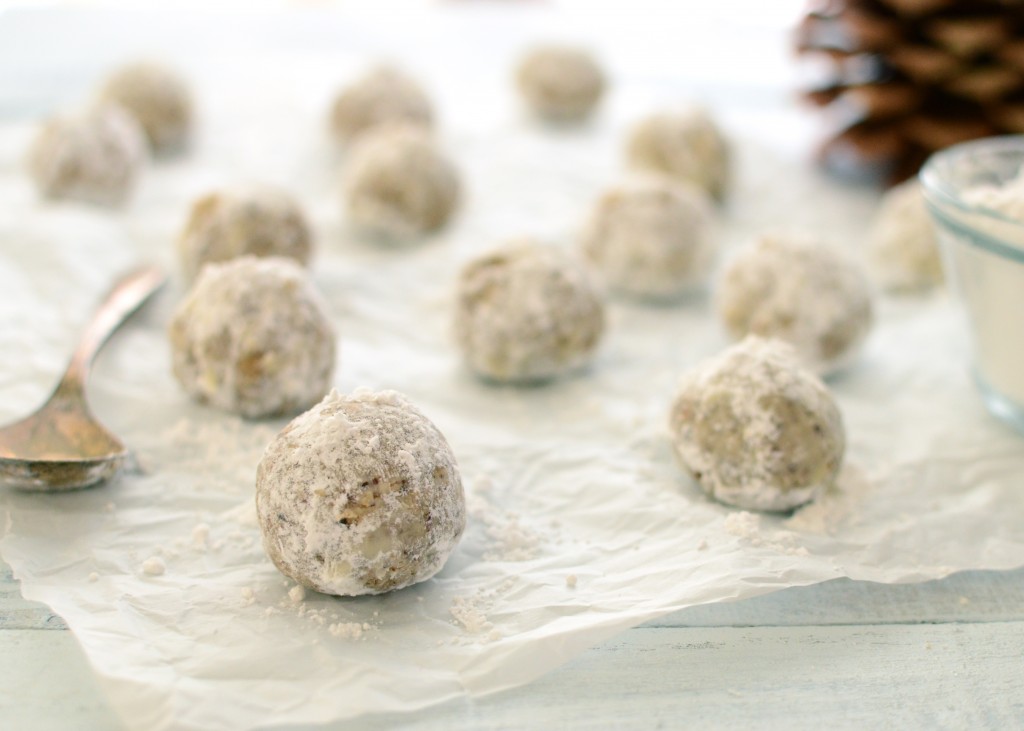 Then there was the endless variety of every type of cookie in between. The "stained-glass windows" that had something to do with colorful marshmallows and pretzels. I think. The oddly brightly colored sticky popcorn balls that were such a hit at the family Christmas reunion. Those scared me a bit. And of course, the infamous sugar cookies that cheerfully depicted images of Christmas. Then there were those cute little white snowballs. Just the name. Snowballs. So delicate, yet so fun. Those snowballs would melt in your mouth, too. So throwing a healthy spin at an old favorite recipe, here's some little vegan snowballs that will melt in your mouth. Let the holidays begin.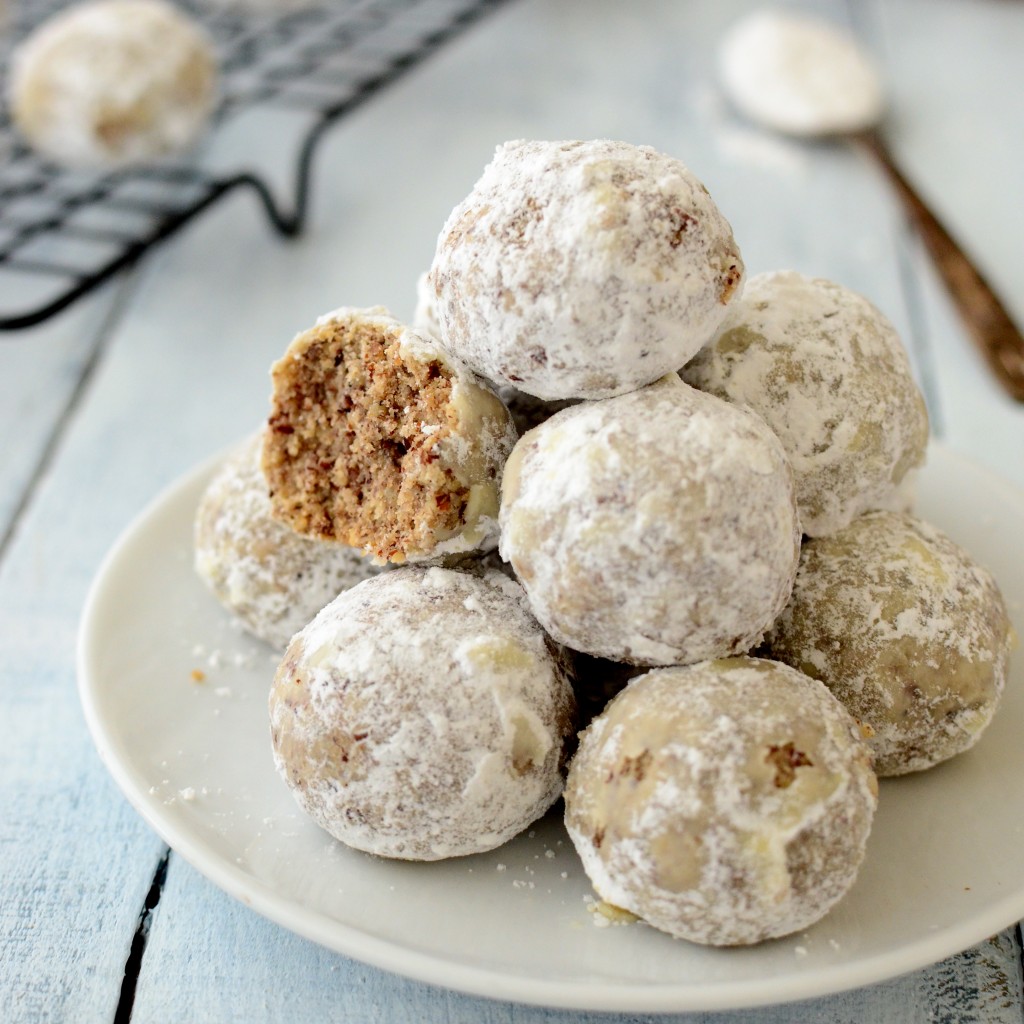 Christmas Pecan Snowballs
2013-12-05 21:21:41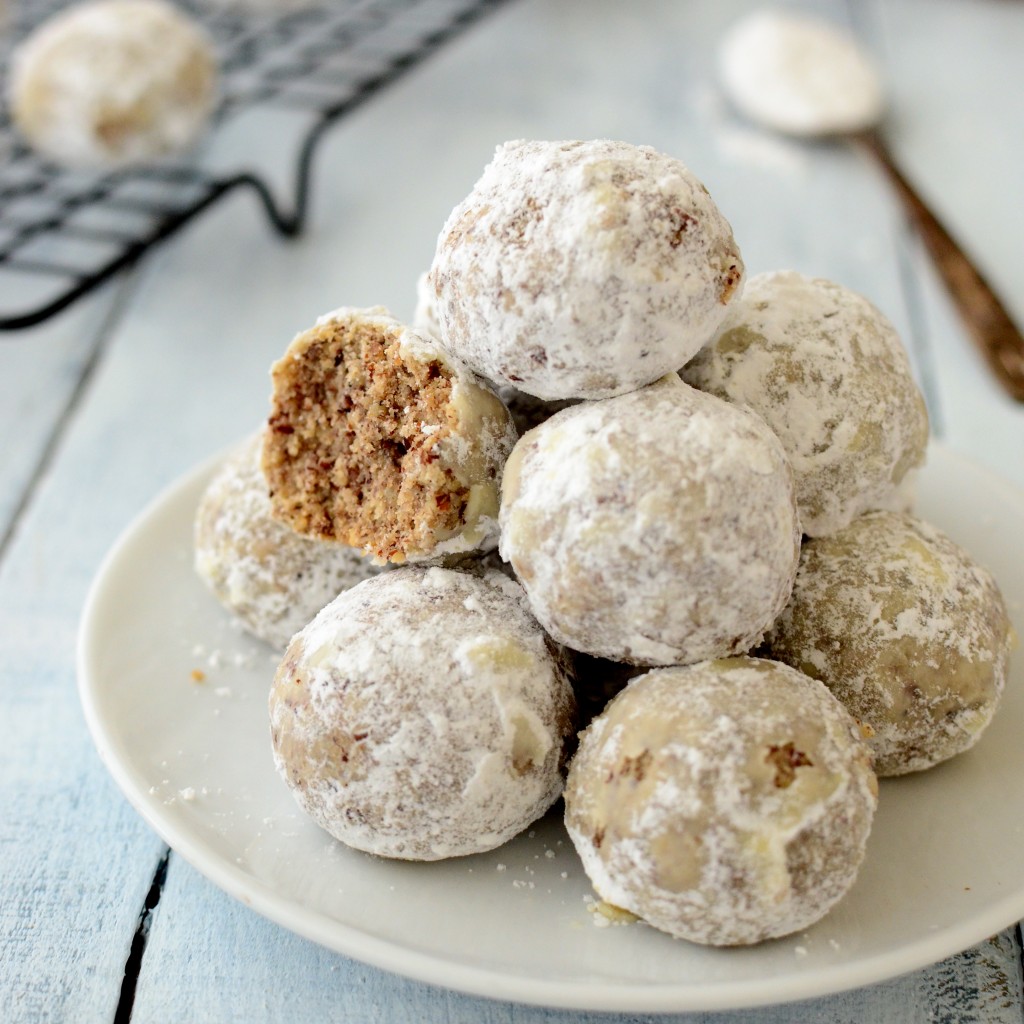 Ingredients
2/3 C. white flour
1/3 C. white whole wheat flour (or white flour)
1 1/2 C. pecan meal
dash of salt
1 tsp. vanilla extract
3 Tbsp. maple syrup (see notes for substitutes)
1/3 C. coconut oil
powdered sugar to coat
Instructions
Mix all of the dry ingredients together. Add in the vanilla, maple syrup, and liquid coconut oil. If yours is solid, melt it first. Preheat oven to 300 degrees. Form dough into "snowballs," slightly smaller than the size of a ping-pong ball. Place onto a pre-greased cookie sheet at least 1/2 inch apart. Bake at 300 degrees for 30 minutes. Remove from oven and allow to cool for 10-15 minutes. Roll in powdered sugar until well coated. Store in an airtight container.
Notes
Instead of maple syrup, you can use 3 Tbsp. of white sugar. Add in an additional 2-3 Tbsp. of vegan margarine or coconut oil.
Veggie On A Penny http://www.veggieonapenny.com/