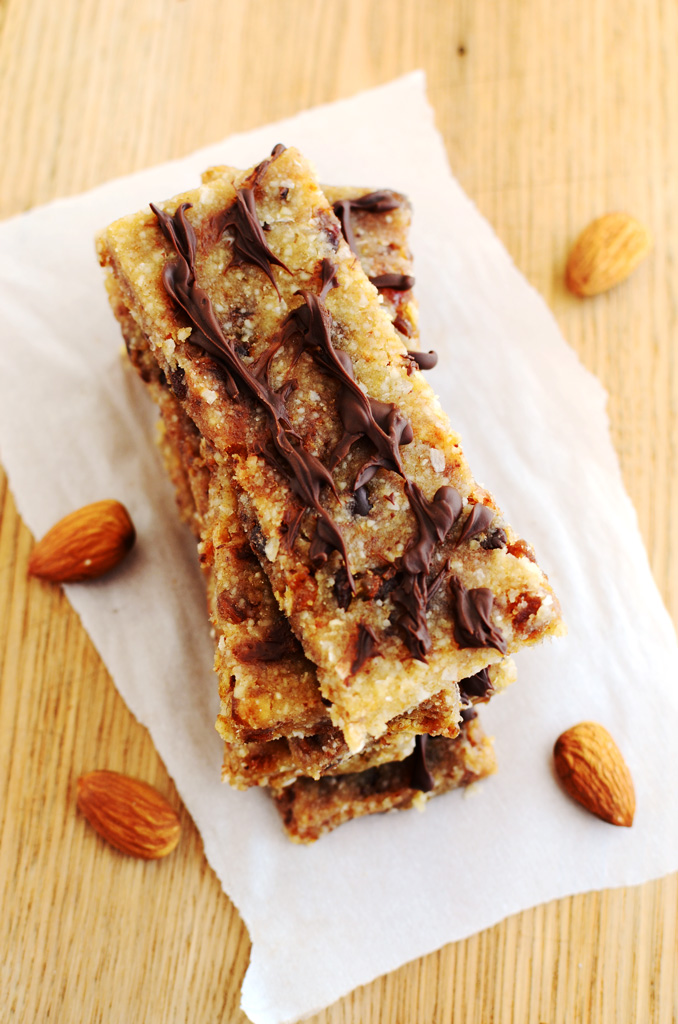 As soon as I saw the idea for this recipe on Oh She Glows, I knew I had to try it out. All of the goodness of chocolate chip cookies coming at you in the form of an energy bar. Talk about chocolatey perfection. And trust me, I was not disappointed!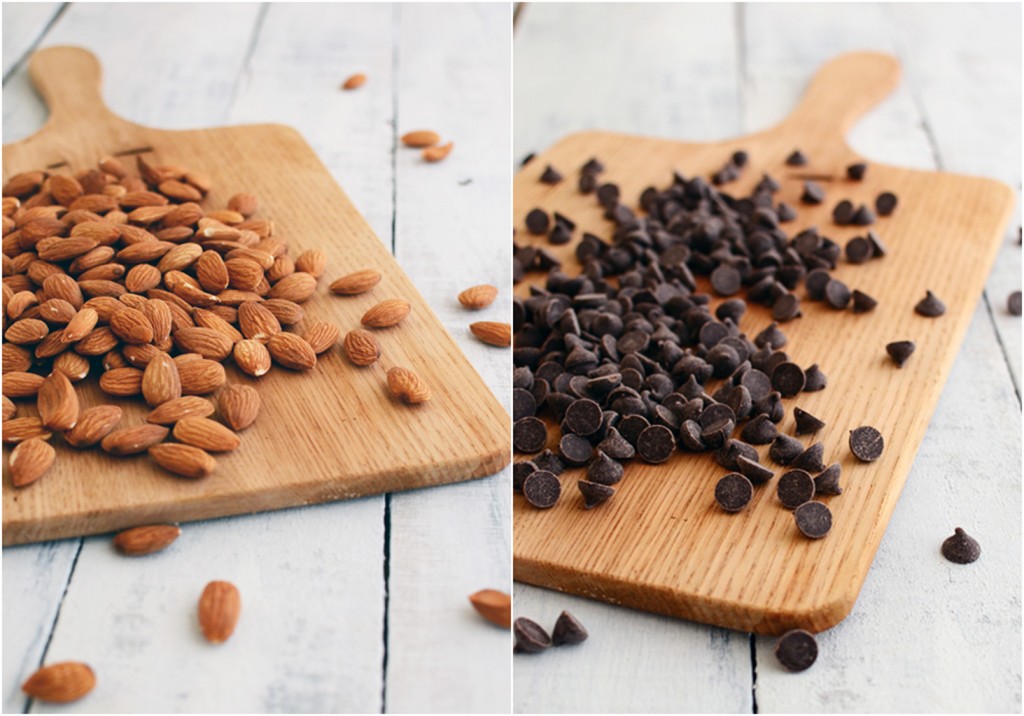 Well, I was a little disappointed that the recipe only made half of what it should've. I mean by the time it got to the baking sheet. The other half was in my stomach. Sorry, couldn't help myself. This stuff is delicious.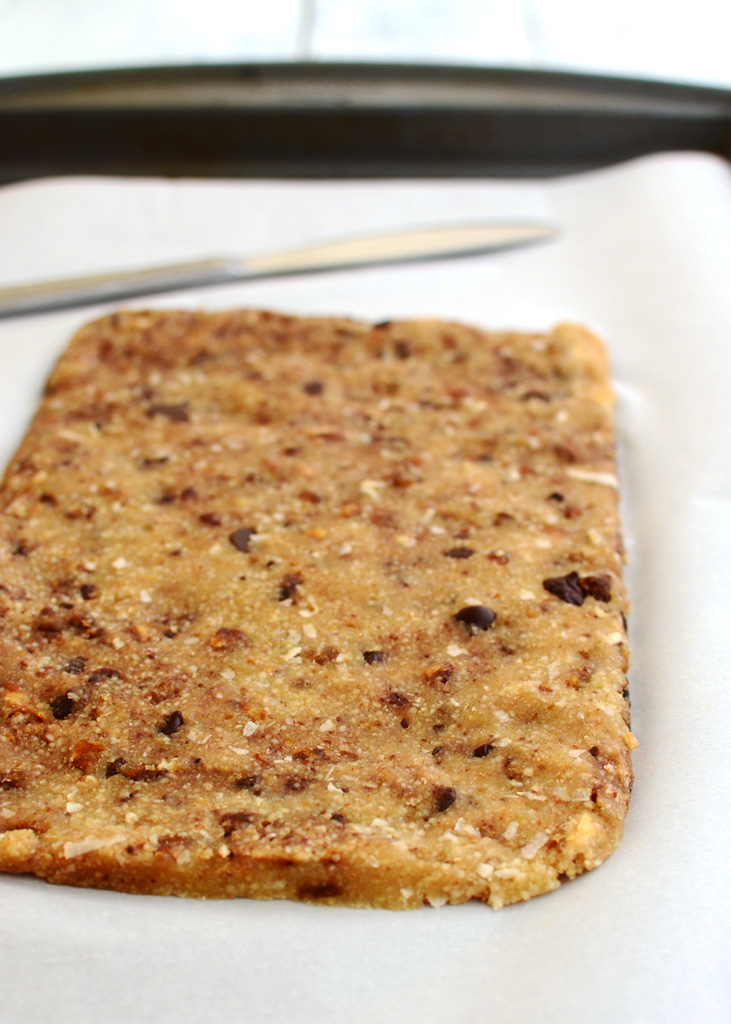 To be honest with you, Ryan and I really need all the energy in these bars lately, too. He's been busy in lab often 12-14 hours a day and doesn't even have the time to stop for lunch. I've been training more intensely now for my half marathon and my appetite has come along with me (and I'm not complaining about that….) So what better solution than some ooey-gooey knock-off chocolate chip cookie larabars? Now that's what I'm talkin' about.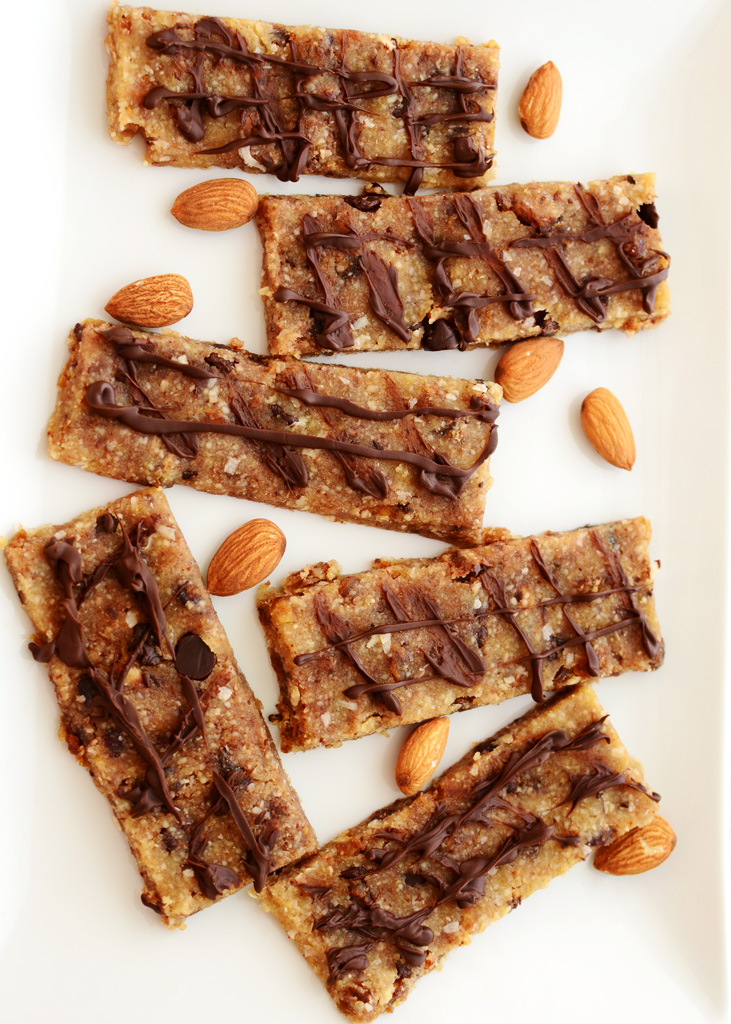 And a little bit more of their chocolatey goodness…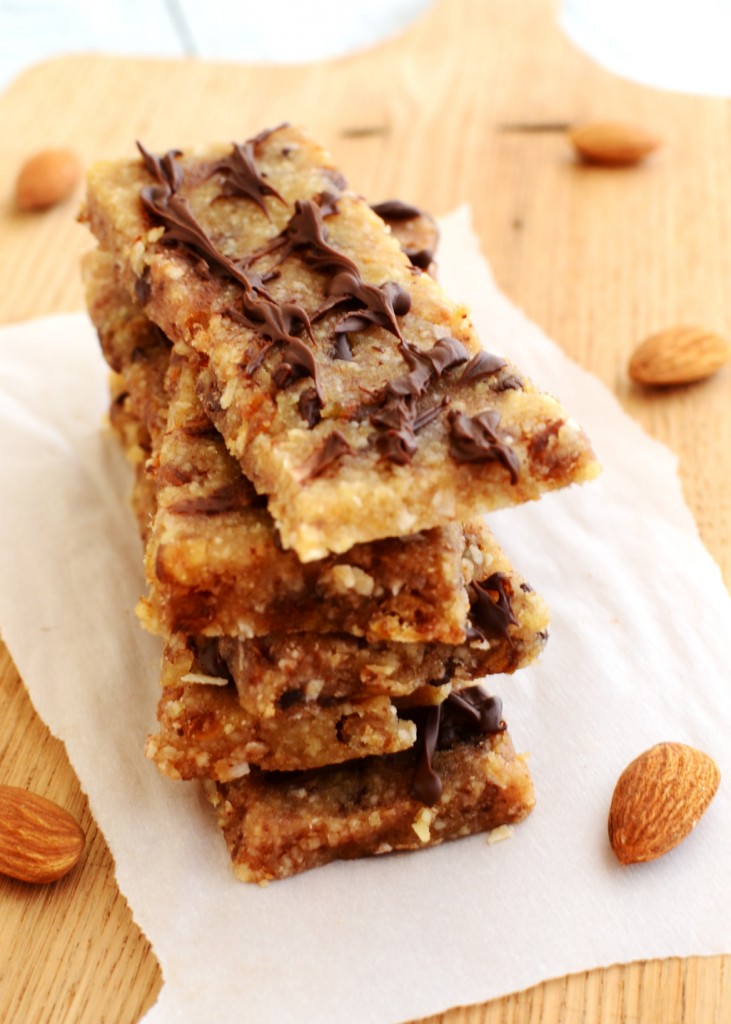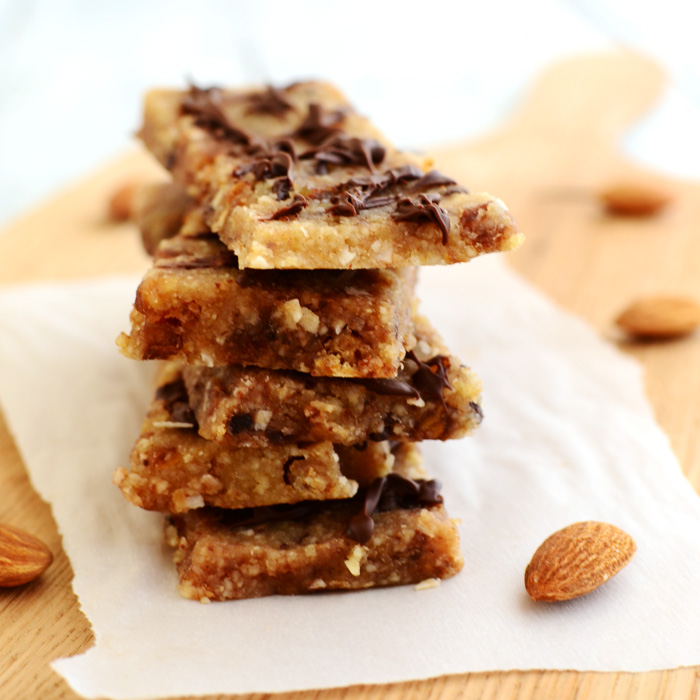 Chocolate Chip Cookie Larabar Knockoffs
2014-02-19 21:02:34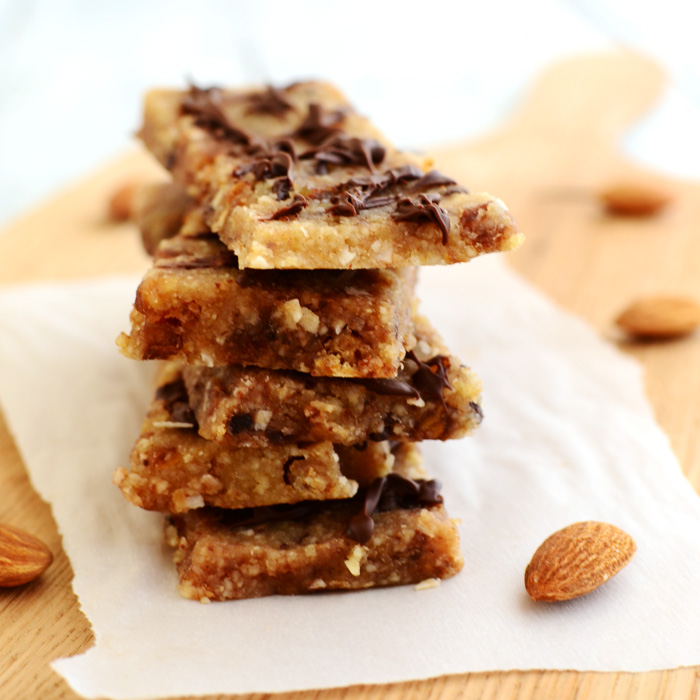 Ingredients
3 Tablespoons non-dairy chocolate chips
1 1/2 cups blanched almond meal (or whole almonds)
pinch of salt
2 teaspoons shredded coconut
1 cup pitted dates
1 teaspoon pure vanilla extract
Instructions
If your dates are hard and dry, soak them in water for 15-30 minutes. Drain prior to using.
In a food processor, blend the chocolate chips into smaller pieces, then remove them.
In the food processor, pulse together the almond meal and salt. Add in the shredded coconut, pulse it in, then add in the dates. Pulse together, then add in the vanilla extract. Pulse all together until well combined. Mix in the chocolate chips.
At this point, the mixture should stick together easily when you squeeze it. If not, add a very small amount of water until it does stick together easily.
Spread the mixture out onto a baking sheet lined with parchment paper or a 9x9 pan. Press down firmly into a rectangular shape. A rolling pin can be helpful, but not necessary, for this step. Place in freezer for at least 15-30 minutes. Remove and slice into bars. Drizzle the tops with melted chocolate (optional but recommended!) Wrap each bar in aluminum foil and store in the freezer where they should keep for about a month.
Notes
Since I only have a mini food processor that is fairly low-powered, I had to add one ingredient at a time. If you have a larger, more powerful food processor, you can probably add everything in at once or pretty close to it. I haven't tried making these in a vitamix. I think given enough love and attention it would work, but you would have to be careful that the dates didn't make it all stick together and get packed on the bottom (not blended).
Adapted from Oh She Glows
Veggie On A Penny http://www.veggieonapenny.com/