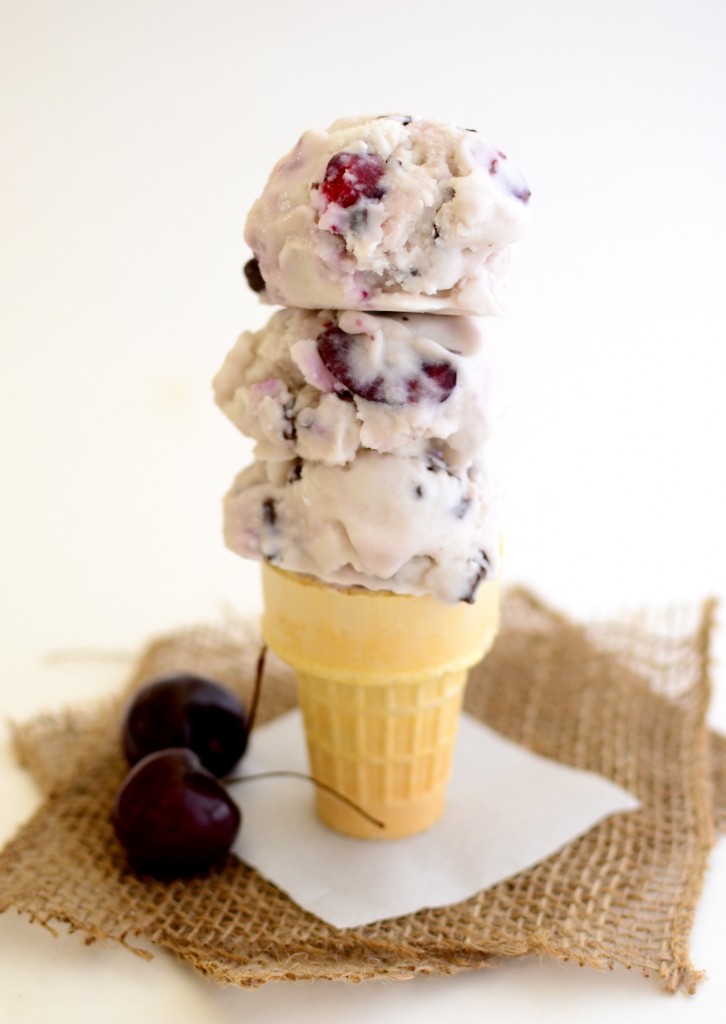 Cherries and chocolate are like best friends. Or like thunder and lightning. Or like a hammer and nails. The two things just go together. One doesn't make sense without the other one. Tangy and zesty combined with sweet and soothing. Answer me this: Does it get much better? No. No my friends, it does not.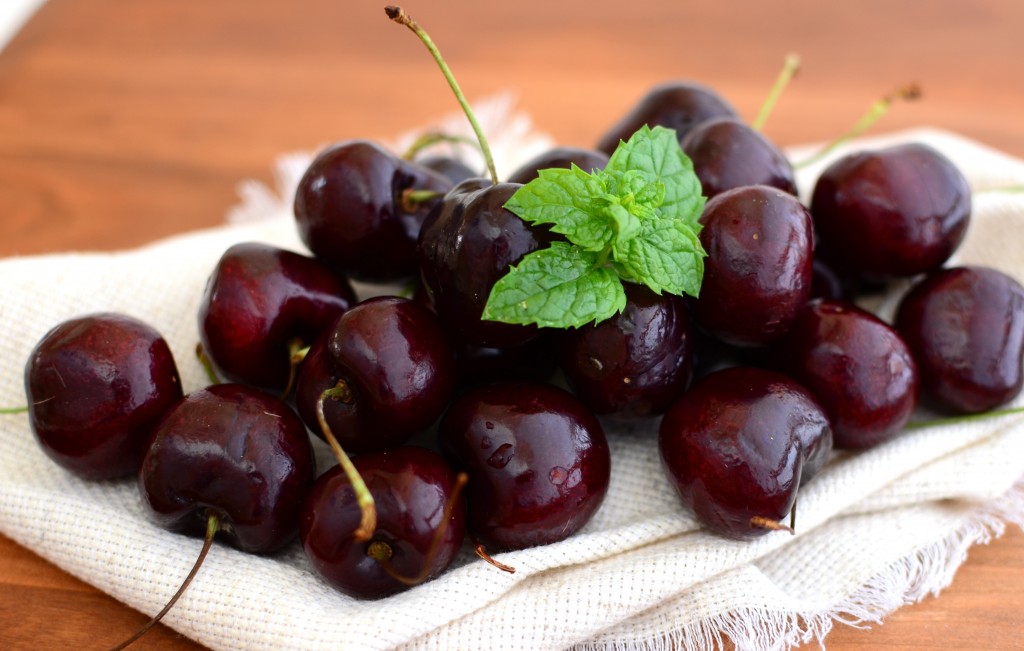 So I took the two best things on earth, cherry and chocolate, and put them inside of something that can't be beat, especially in early August: ice cream. Enjoy, my friends, enjoy this cherry chocolate-chunk ice cream treat.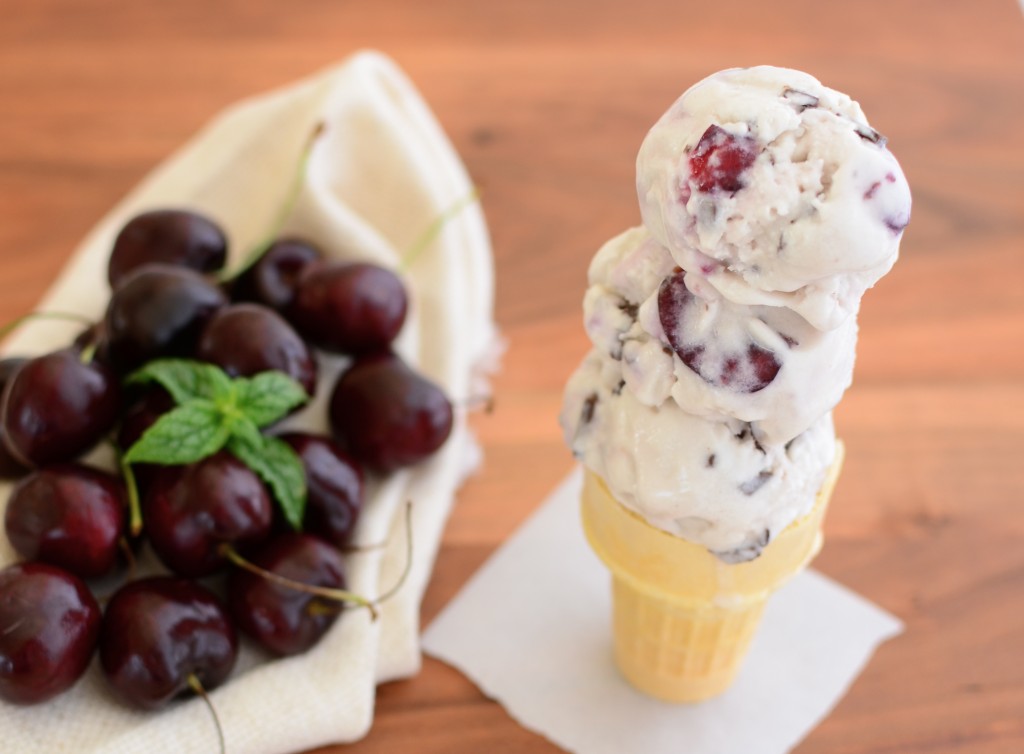 This ice cream will wait for no man. You must gobble it up or else lick up a puddle on the table. It is begging to be eaten… each run-away dribble…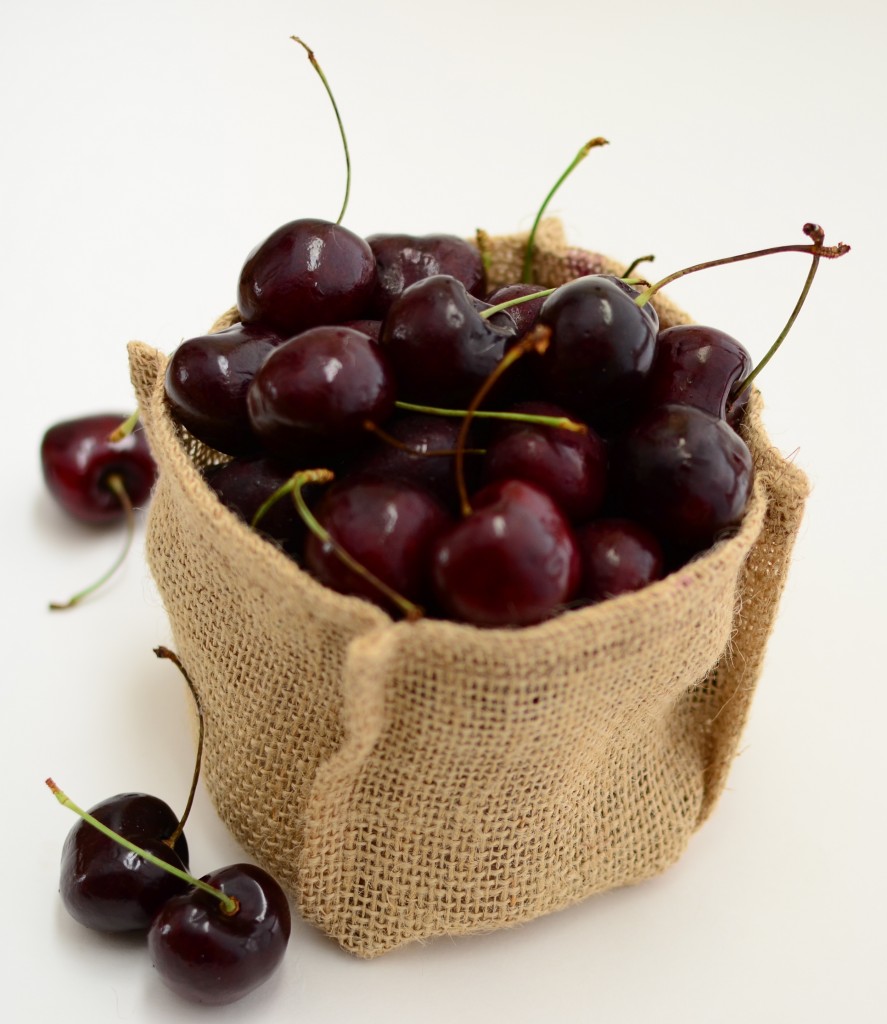 So head to your porch, take a friend along, tip back your long chair, and enjoy this cherry chocolate-chunk ice cream. Make sure to take along some of these cherry chocolate-chunk cookies for dipping!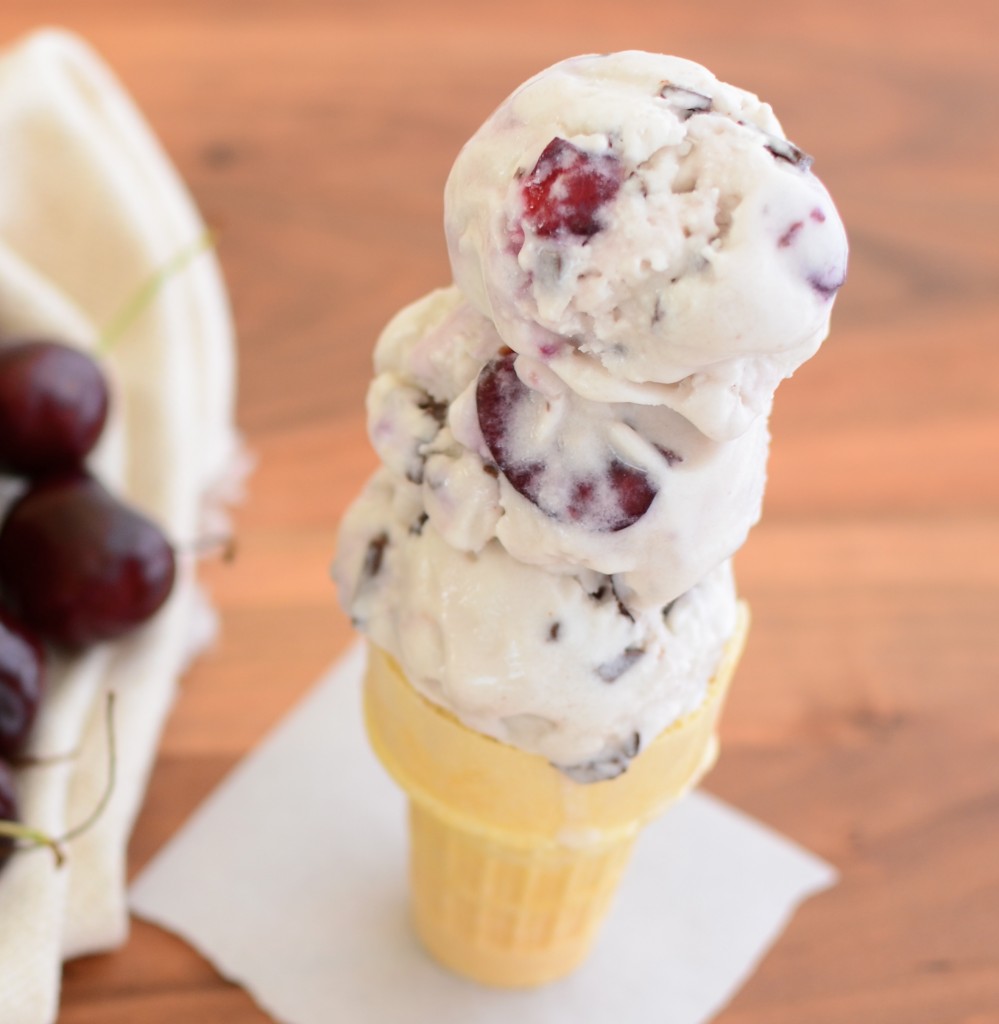 Cherry Chocolate-Chunk Ice Cream
2013-07-30 22:47:32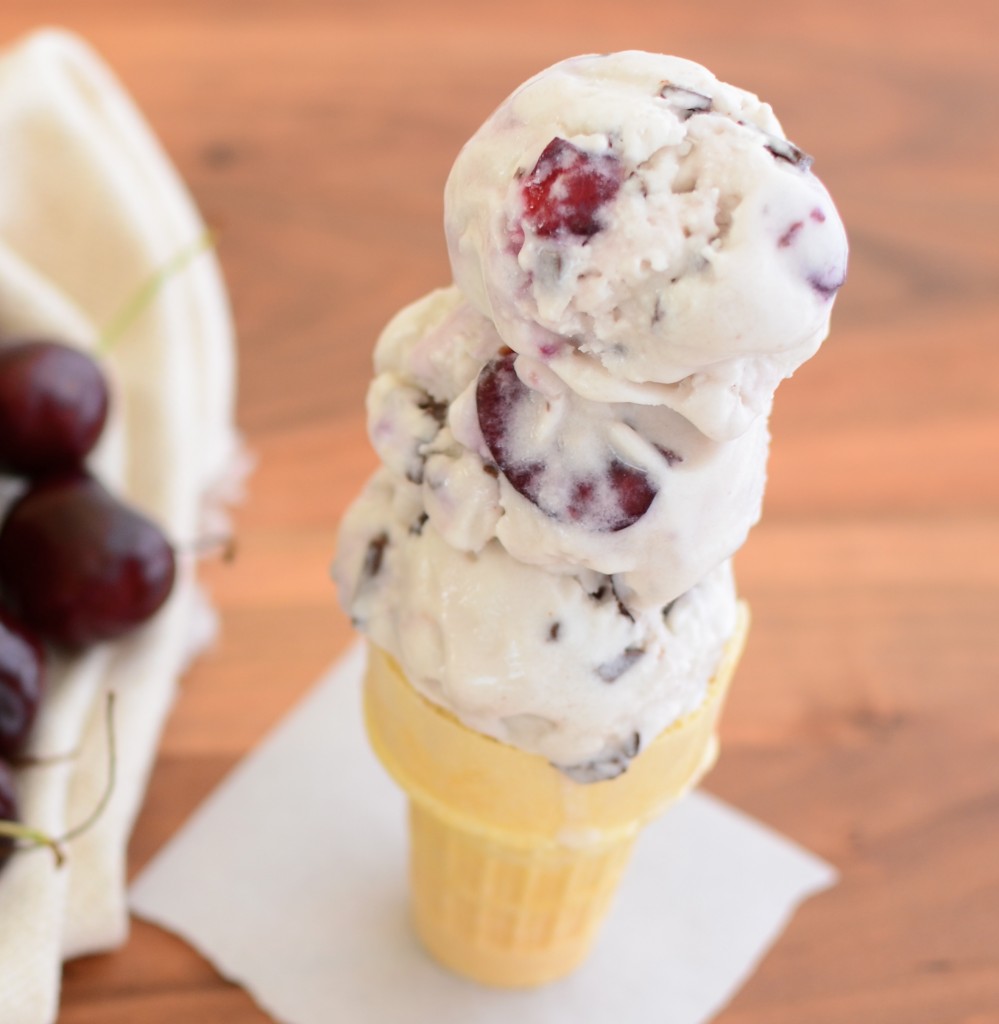 Serves 6
Ingredients
1 can (13 oz.) of full-fat coconut milk
1 1/2 C. almond milk *
1/2 C. sugar **
1/4 tsp. salt (Trust me!)
2 tsp. lemon juice
1 1/2 tsp. vanilla extract
2 Tbsp. cornstarch
2/3 C. fresh chopped cherries
1/3 C. chocolate chunks***
In a saucepan
Mix together the coconut milk, half of the almond milk, sugar, salt, lemon juice, and vanilla extract together in a saucepan on the stove on medium heat. Bring to a slow boil.
In a small container with the lid on, shake the rest of the almond milk and the cornstarch together until the cornstarch is dissolved. Pour into the saucepan once the mixture in the pan is boiling.
Allow mixture to slow-boil for 5 minutes so the cornstarch will thoroughly dissolve.
Transfer the mixture to the refrigerator in a heat-safe container.
Allow mixture to sit in refrigerator for 3 or more hours to chill.
In an ice cream maker
Turn mixer on
Pour the ice cream mixture into the mixer
Allow the mixer to process (Approx. 20-30 minutes).
Eventually the ice cream will become as thick as it will get in the mixer, similar to soft serve.
At this point stir in by hand the chopped cherries and chocolate chunks.
Enjoy a soft-serve style ice cream! For tips on making it firmer, see notes below.
Notes
*You can use other non-dairy milks, but almond milk gives the ice cream a richer and creamier texture.
**You can substitute your favorite sugar such as turbinado sugar or Florida crystals
***Directions for making vegan chocolate chunks: Melt ½ cup of chocolate chips in a sauce pan. Stir constantly on low heat. When melted, spread a layer thinly onto wax paper or parchment paper on a cookie sheet. Freeze. Once frozen solid, break sheet into chunks and place into a ziplock bag. Break up chunks with your fingers into small pieces. Place into a container and store in the freezer until ready to use. Side note: Ghirardelli semi-sweet chocolate chips are non-dairy and available at most large grocery stores.
I use a 1-quart ice cream maker that we got for our wedding. I love it! The bowl has a liquid in it that freezes, so you just store the bowl in the freezer until you're ready to use it. This ice-cream maker is available at Bed, Bath, & Beyond.
There are other varieties that involve salt and ice that are kind of a hassle.
To make the ice cream more firm re-freeze it again for 20-30 minutes.
Adapted from Jennifer's Kitchen
Veggie On A Penny http://www.veggieonapenny.com/