Christmas dinner is coming and menu planning is under way. Calzones are a super fun treat to make and to eat. First, you make the bread dough.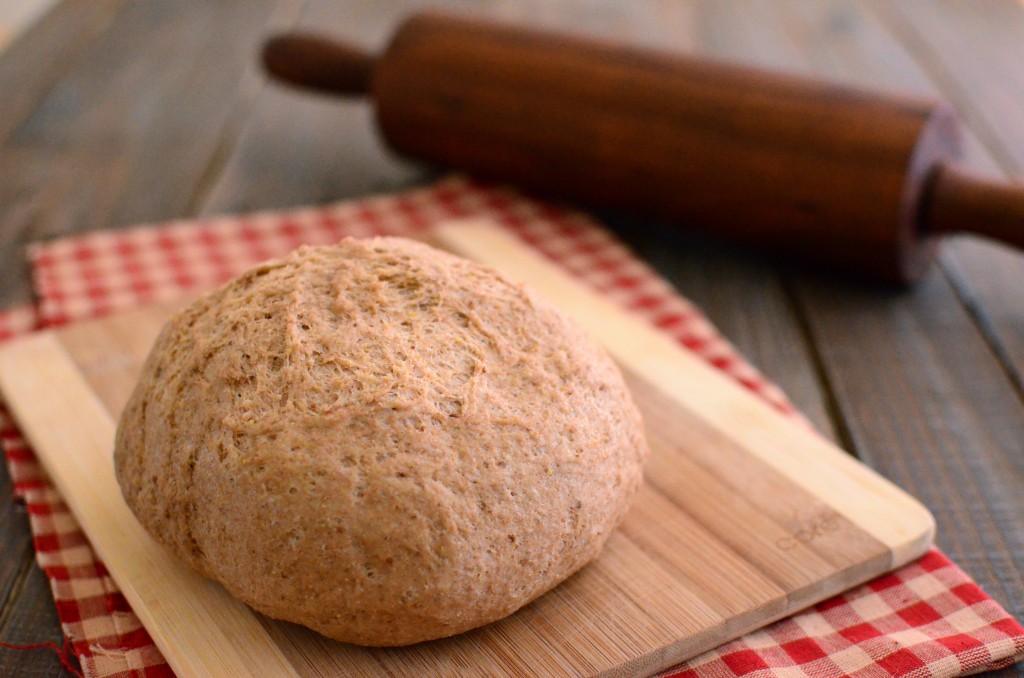 There's two ways you can do the next part. I rolled my dough out and then used a Pyrex bowl to punch circles out. However, you could also form the dough into small balls and then roll them out into circles. Once you have your circles prepared, spoon your filling onto the middle of the dough. Try to keep the contents from spilling off the edges–that can be tricky!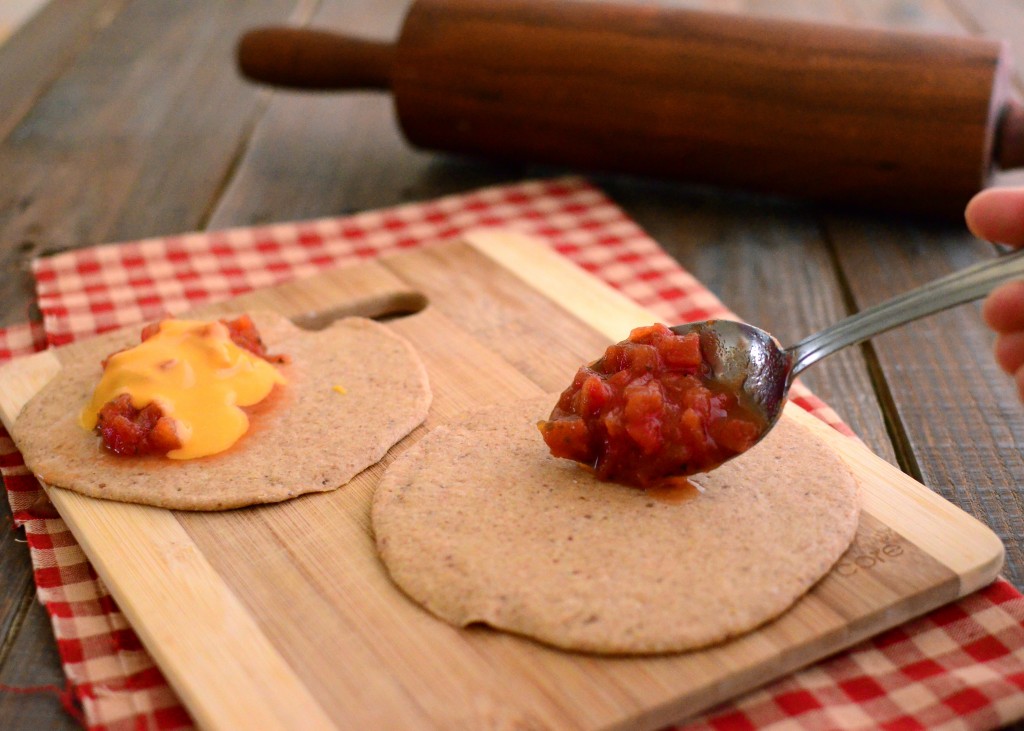 Now, fold the circles in half and use a fork to carefully seal around the edges.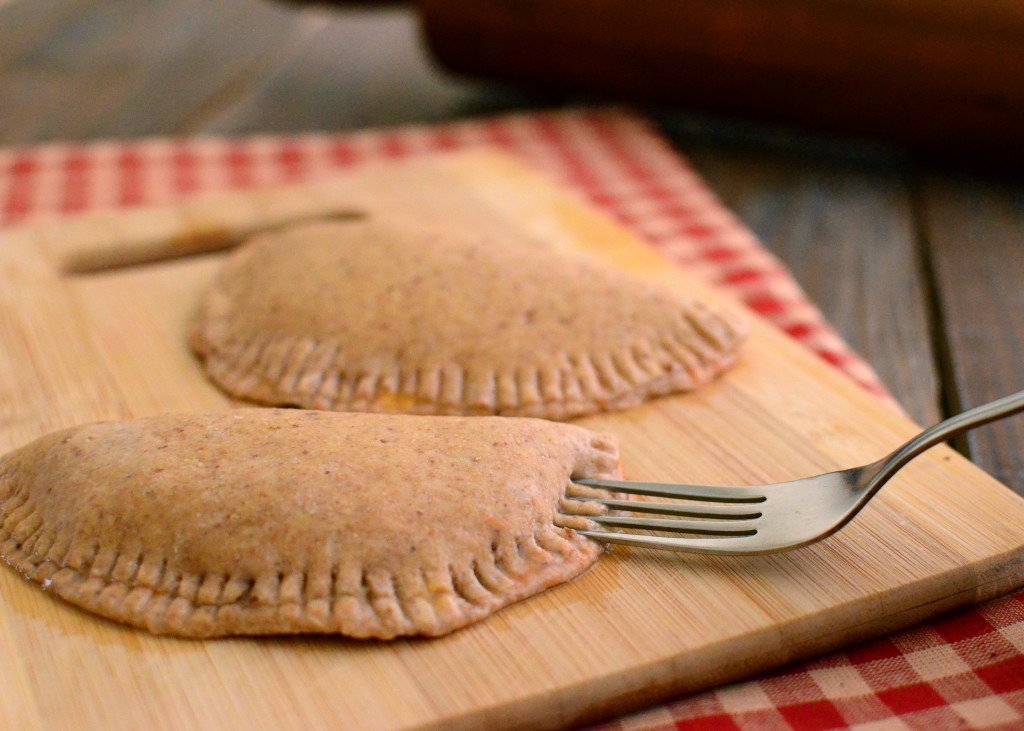 There you have it. Tasty little pizza pocket calzones to share with your family and friends for Christmas!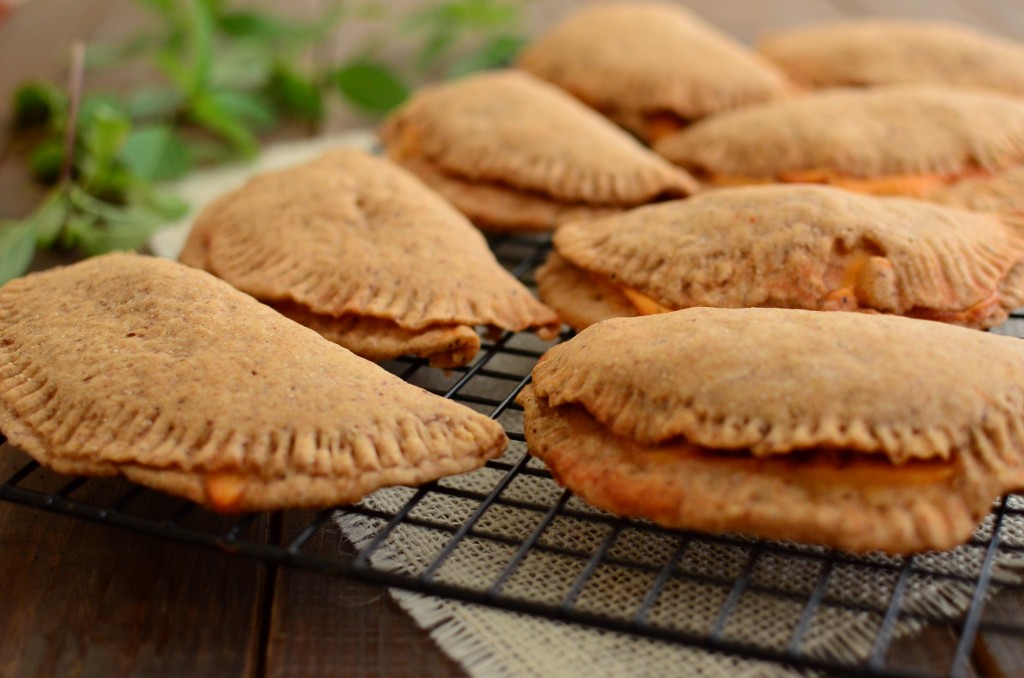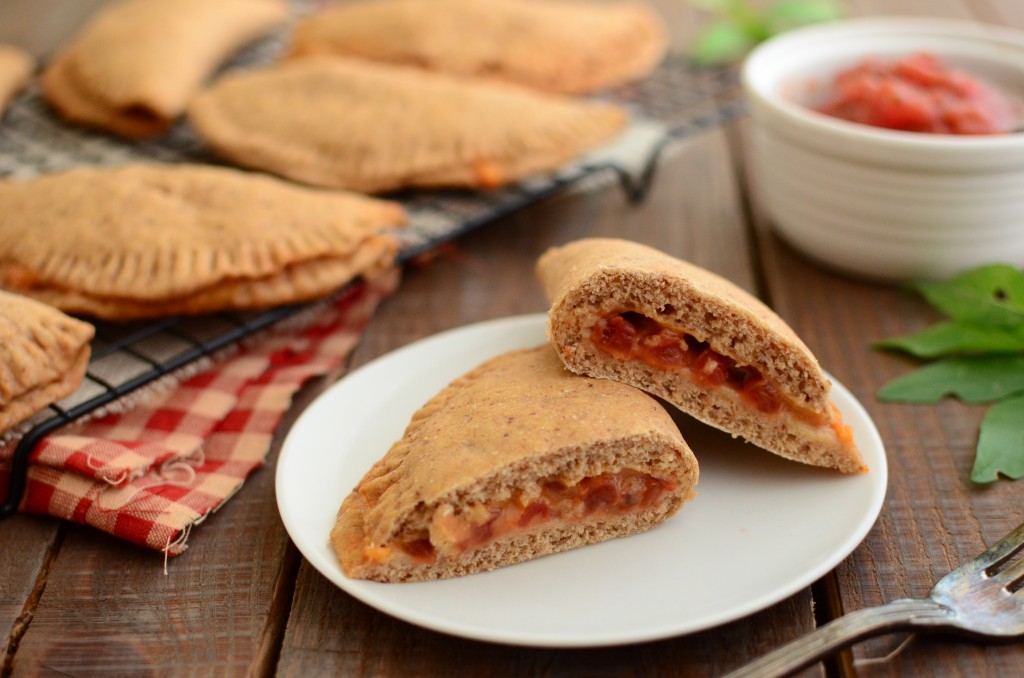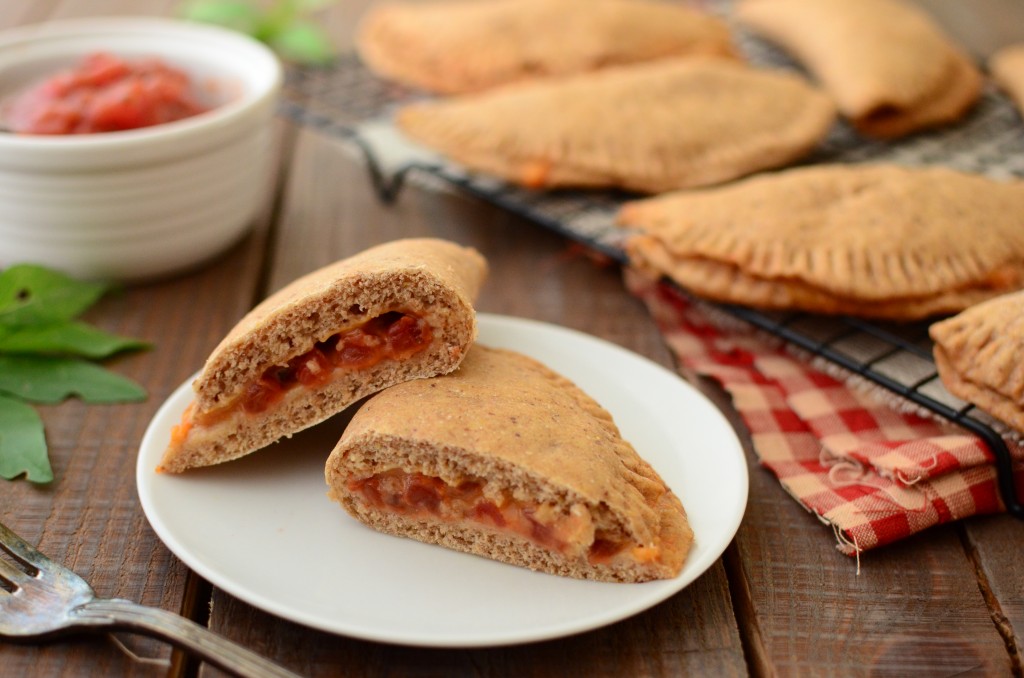 Calzones Pizza Pockets
2013-12-22 14:26:58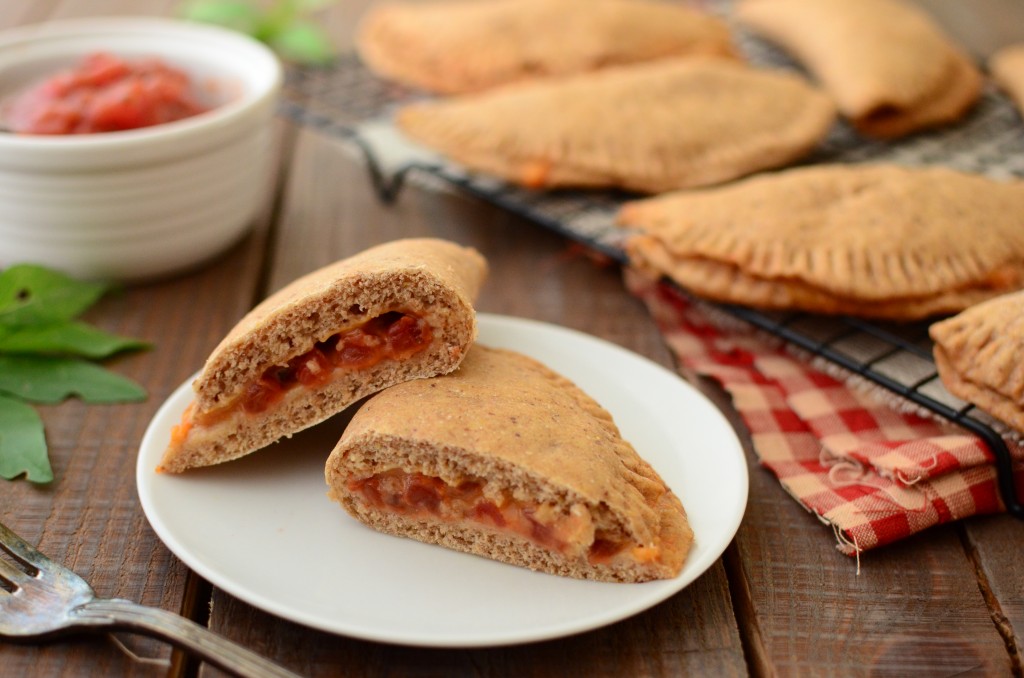 Ingredients
1 recipe whole wheat bread buns
1 15-oz. can Italian-style tomatoes
1 C. vegan cheese: opt.
1 recipe ricotta-style filling: opt. (recipe below)
Instructions
Follow the directions for whole wheat bread buns to prepare bread dough as pictured above.
Roll the dough to about 1/4" thick and use a bowl to cut into 4"-5" circles. Alternatively, form the dough into small balls and roll out until 1/4" thick. Carefully spoon the filling combination of choice into the center of the dough circles. Use a fork to seal around the calzones. Preheat oven to 350. Carefully arrange calzones on a baking sheet. Bake at 350 for 25-30 minutes, or until beginning to turn golden brown on top.
Ricotta-style tofu filling
19 oz. extra-firm tofu
3 Tbsp. lemon juice
1 tsp. sugar
1 1/2 tsp. dried basil
1/2 tsp. garlic powder
1 Tbsp. olive oil
Veggie On A Penny http://www.veggieonapenny.com/