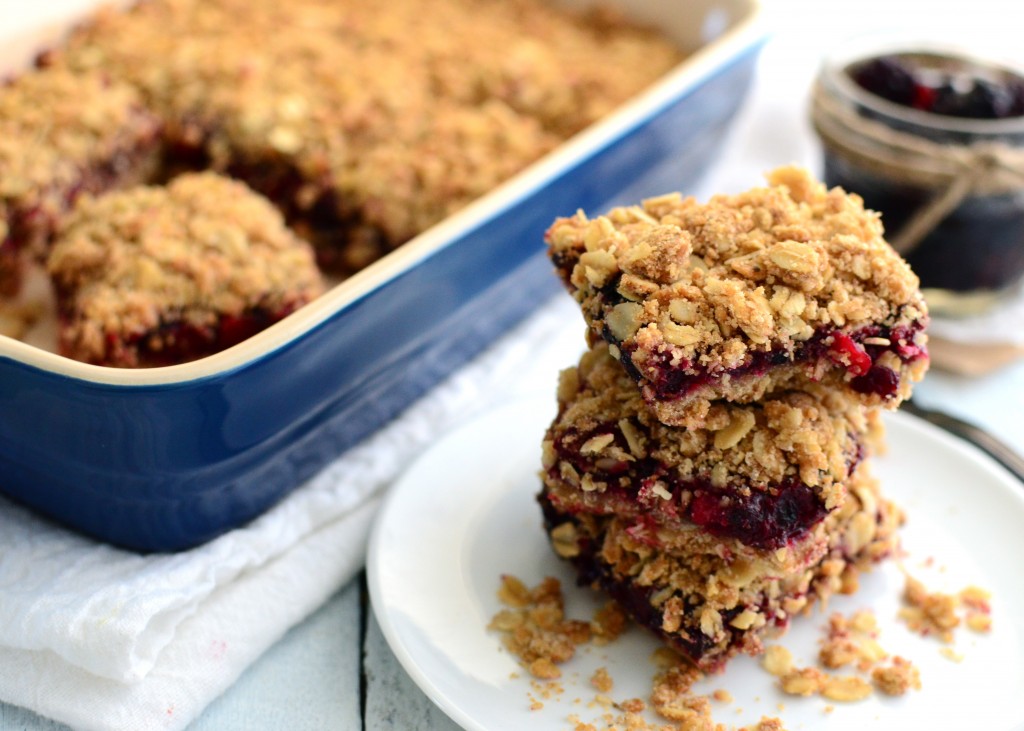 The feast of Thanksgiving is over and Christmas is coming just around the corner. Colorful lights are being strung across the housetops, brightly lit pine trees are peeking through the windows, and boxes are piling up on your front porch. Cookies are being frosted, and gingerbread houses are being precariously glued together. Yes, Christmas is in the air.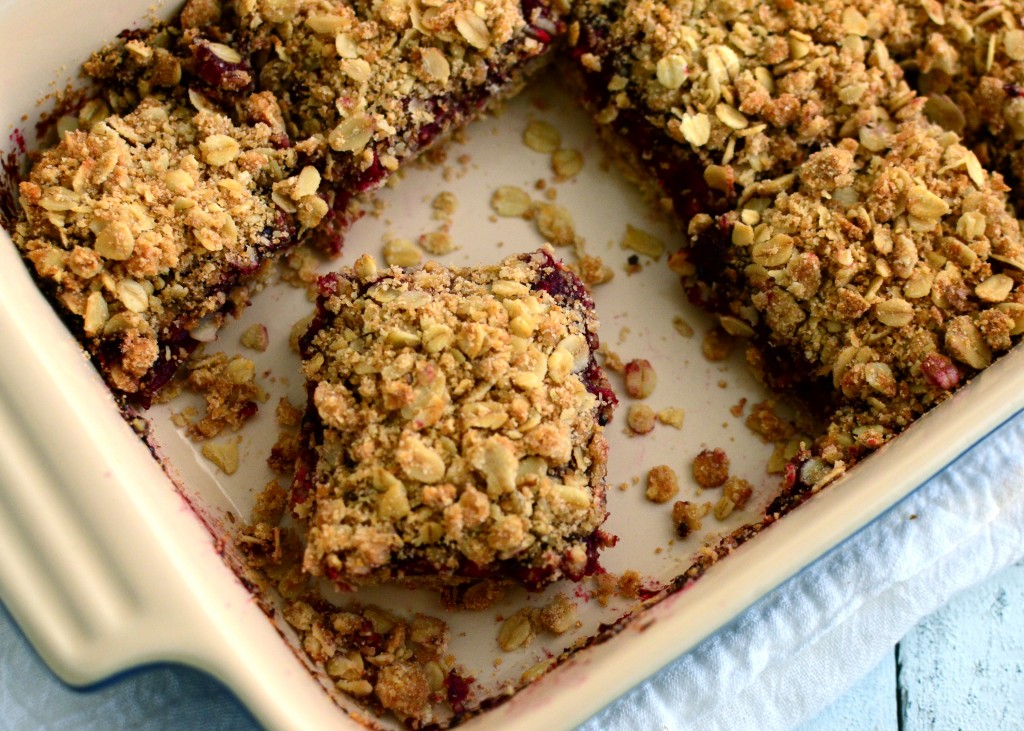 These tasty little blackberry apple crumble bars are helping to bring in the holiday season at our house. At the same time, they remind us of happy summer memories, wading through a cold mountain creek while loading our buckets with handfuls of juicy berries. It's those same mountains that are now covered in snow making us want to bundle up in woolen sweaters while sipping hot spiced cider, basking in the coziness of the season.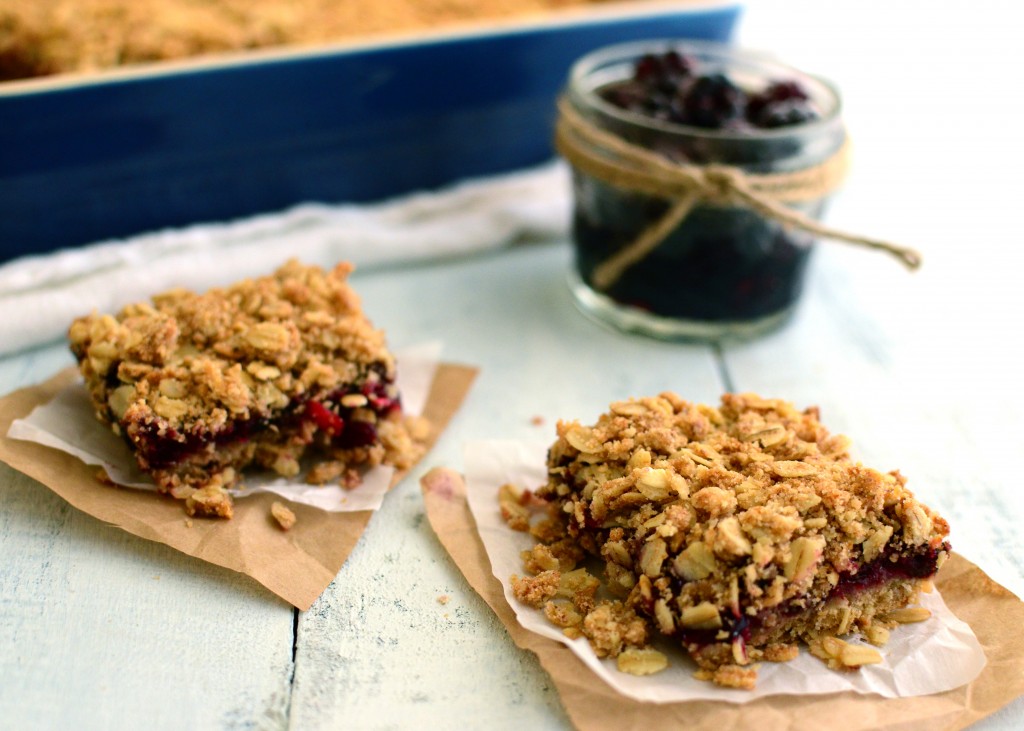 Yes, Christmas is a wonderful time of year. It's a time to enjoy the winter before us and rest in the coziness of our warm little homes. It's a time to sip cider and munch on blackberry apple crumble bars by a crackling fire. Most of all, it's a time to remember Jesus, when He came to this earth, and what He's done to make us clean, whiter than snow.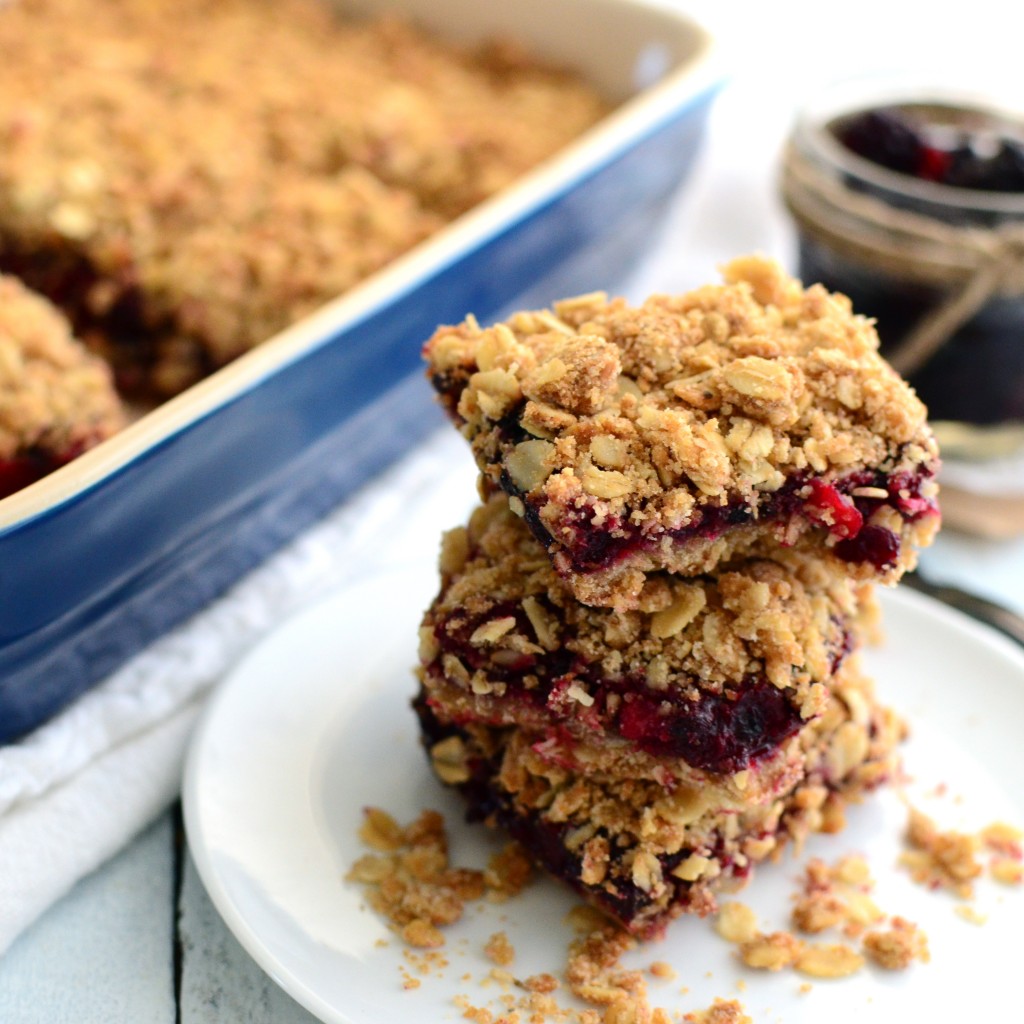 Blackberry Apple Crumble Bars
2013-11-30 22:46:50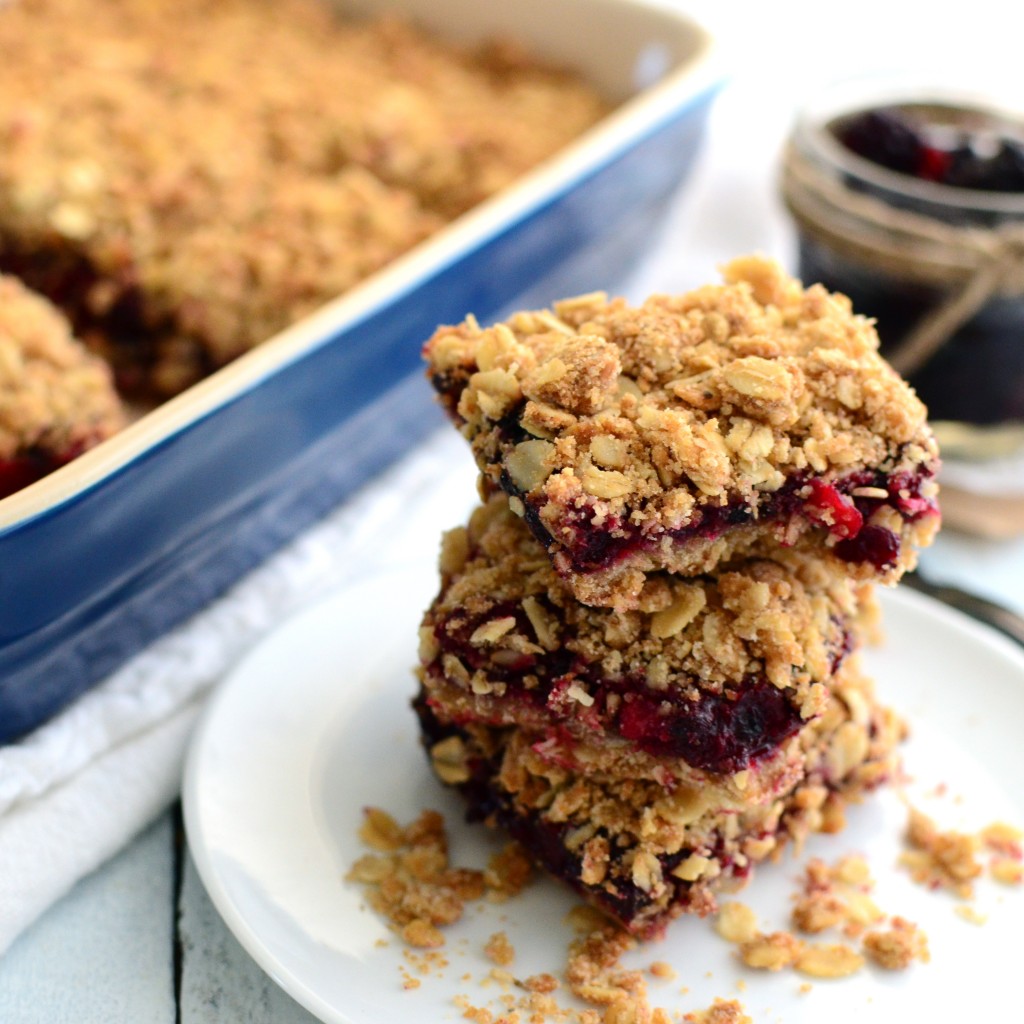 Crust
1/2 C. white flour
1/2 C. white whole wheat flour -or- white flour
1/4 C. brown sugar
1/2 tsp. salt
3 Tbsp. oil
2 Tbsp. applesauce
1 tsp. vanilla
Filling
2 C. apples peeled and chopped
2 C. blackberries, fresh or frozen
1 Tbsp. lemon juice
2 Tbsp. water, divided
2 Tbsp. cornstarch
pinch of salt
Topping
1 C. oats
1/2 C. white flour -or- white whole wheat flour
2 Tbsp. brown sugar
1/4 tsp. ginger
1/4 tsp. cinnamon
pinch of salt
3 Tbsp. oil
1 Tbsp. applesauce
1 Tbsp. nut meal (opt.)
Crust
Mix all of the dry ingredients together.
Mix the wet ingredients into the dry ingredients.
Press the crust mixture firmly into the bottom of a pre-greased 9x9 baking dish.
Filling
Peel and chop the apples and place into a medium-sized sauce pan.
Add the 2 C. blackberries into the sauce pan with the apples.
Pour 1 Tbsp. of water in the sauce pan over the fruit.
Turn the sauce pan onto medium and stir fruit together until apples begin to soften, about 5 mins.
In a small container, shake together the other tablespoon of water, cornstarch, lemon juice, and pinch of salt.
Shake this mixture together until the cornstarch is dissolved.
Pour the cornstarch mixture over the fruit.
Continue to heat on medium-low stirring frequently until cornstarch begins to thicken, another 4-8 minutes.
When the cornstarch has thickened, turn off the burner.
Pour the fruit filling over the crust in the 9x9 pan.
Preheat oven to 350 degrees.
Topping
In a medium-sized mixing bowl, mix together all of the dry ingredients, then mix in the wet ingredients.
Sprinkle loosely across the top of the bars.
Bake bars at 350 degrees for 50 minutes, or until the crumble top begins to brown.
Veggie On A Penny http://www.veggieonapenny.com/