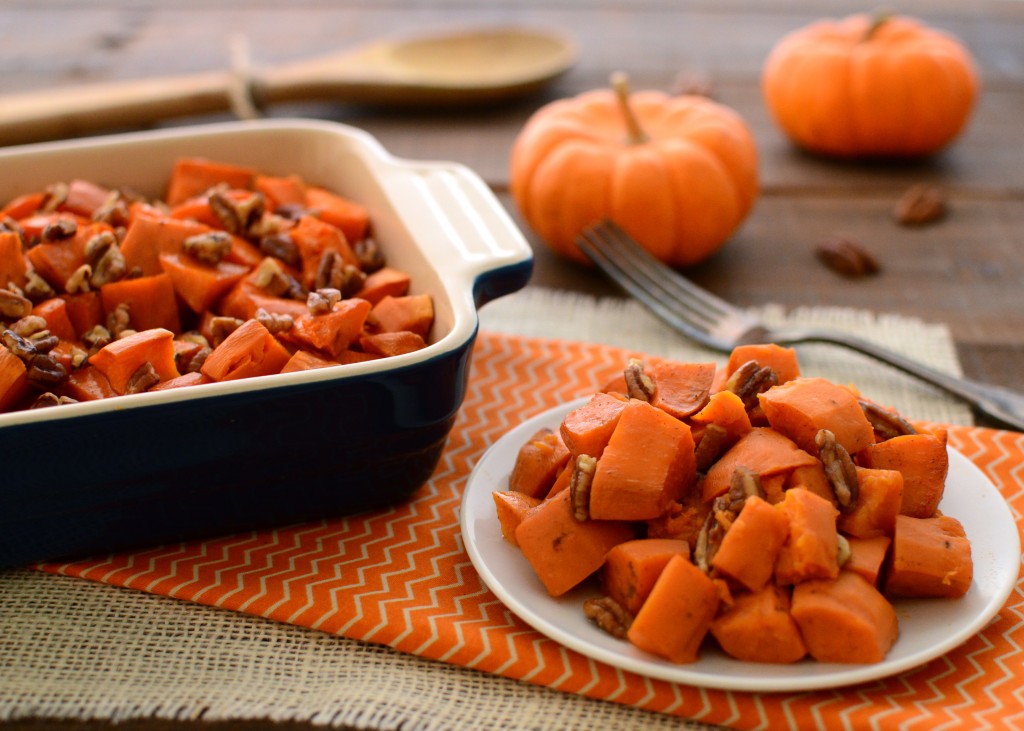 Mmmm… the aroma of baked sweet potatoes wafting through the air. The pumpkin pie is in the oven. The turkey is still running around happily in the woods. It's time for a vegan thanksgiving.
What makes this day special to you? All the delicious food cooking, like the stuffing, mashed potatoes, and the pumpkin cheesecake pie? Is it realizing just how thankful you are for everything you have, even if everything isn't exactly perfect? Is it spending time with family? Probably some of all of these things. For a few crazy people, they look forward to the Thanksgiving day football game. (Could you guess that I'm not a fan?)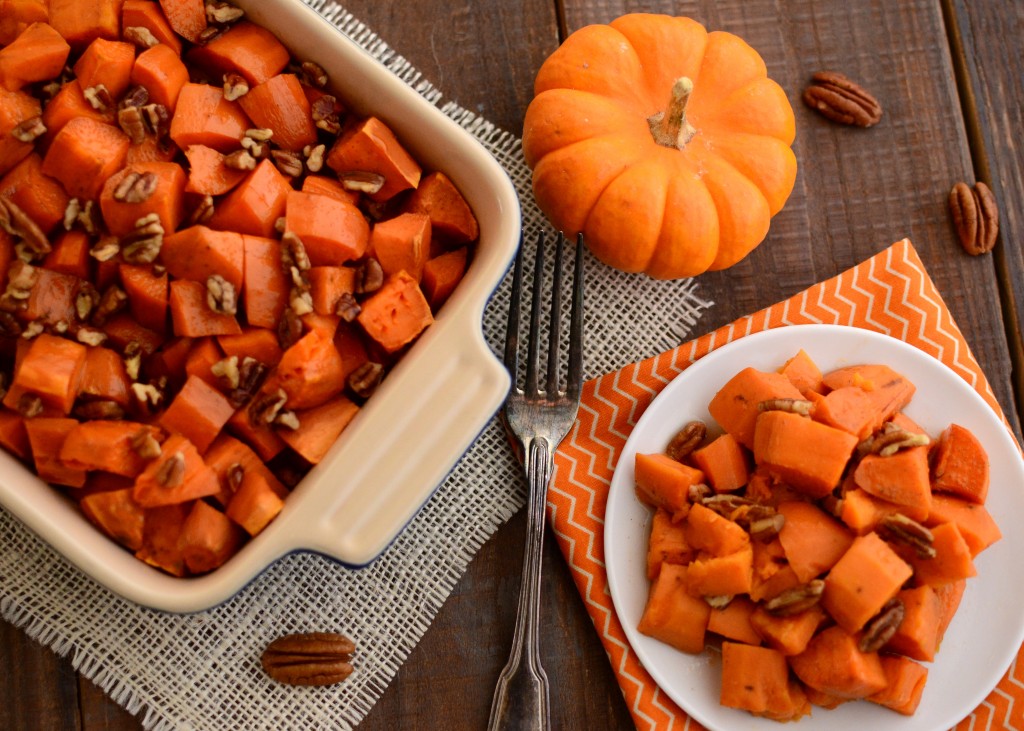 For me, spending time with my family is the most important thing. I'd rather eat rolled oats with the ones I love than a million delicious dishes without them. Sadly, spending time with my family isn't my reality this year. You see, I'm a nurse, and tomorrow I will be caring for children who are sick and need my love. I am privileged to do that and it is a necessary service that can't be put on hold even for one day.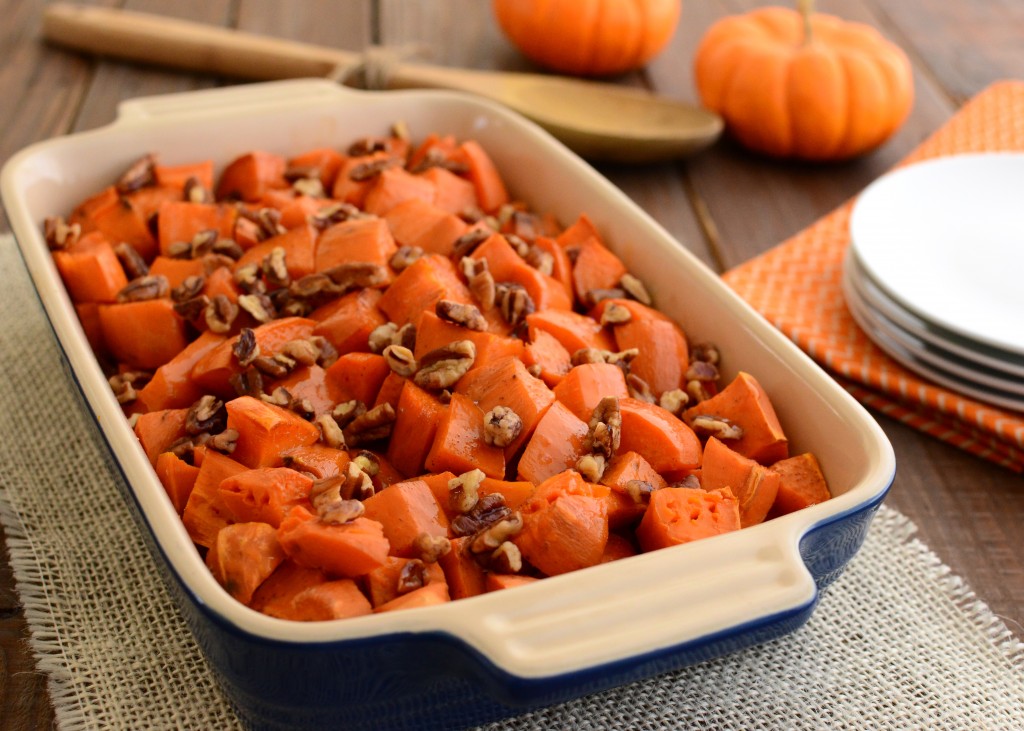 But what about all of the people who are working tomorrow unnecessarily? What about the cashiers, the waitresses, and the business people who will be working tomorrow for no good reason. Is commercialism and wealth consuming our society so much that we can't even pause for one day to spend time with our families? ONE DAY. I just found out that Disney Land is open on Christmas. Good grief. I would argue that the gains from a few more sales on the holiday cost far more than they earn by placing a stress on the family when employees are required to spend the day at work instead of with their loved ones.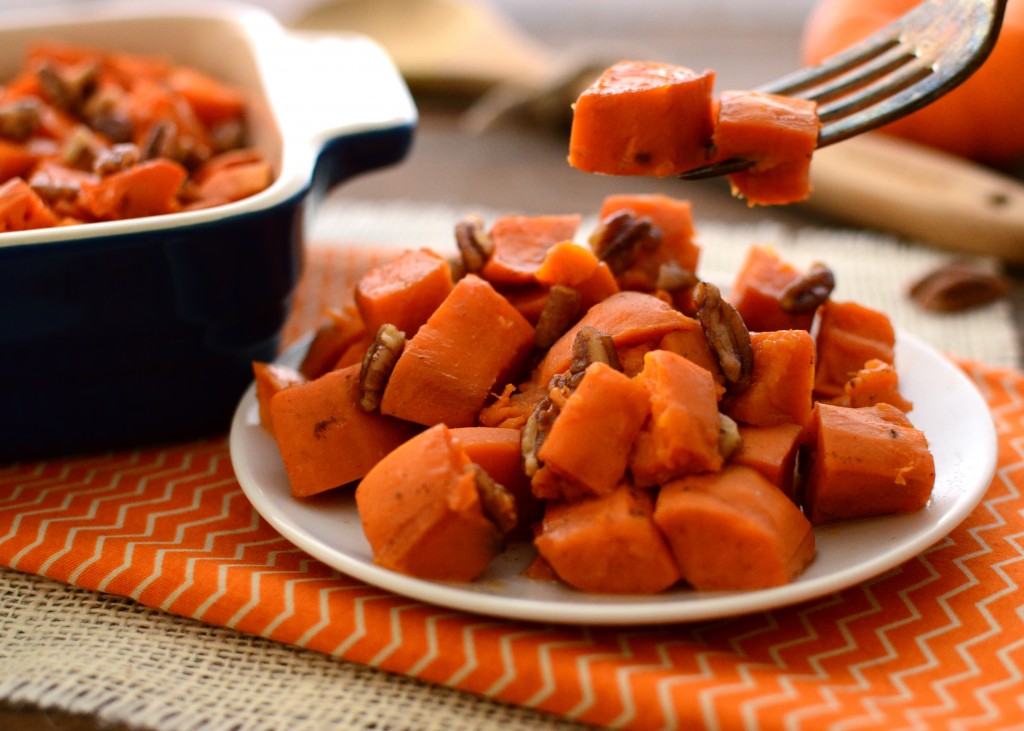 So before you rush off to the store or decide to spend Thanksgiving going out to eat (I don't get this one…) please think about the people who are working there instead of at home, eating baked sweet potato casserole with their families. The best way to put an end to this sad trend is by choosing to stay at home with your family and to not participate in the holiday commercialism.
So stepping off my soap box… Happy Thanksgiving everyone! May you feel God's love in your hearts and count His blessings He has given you. And may you spend the day at home with the ones that you love.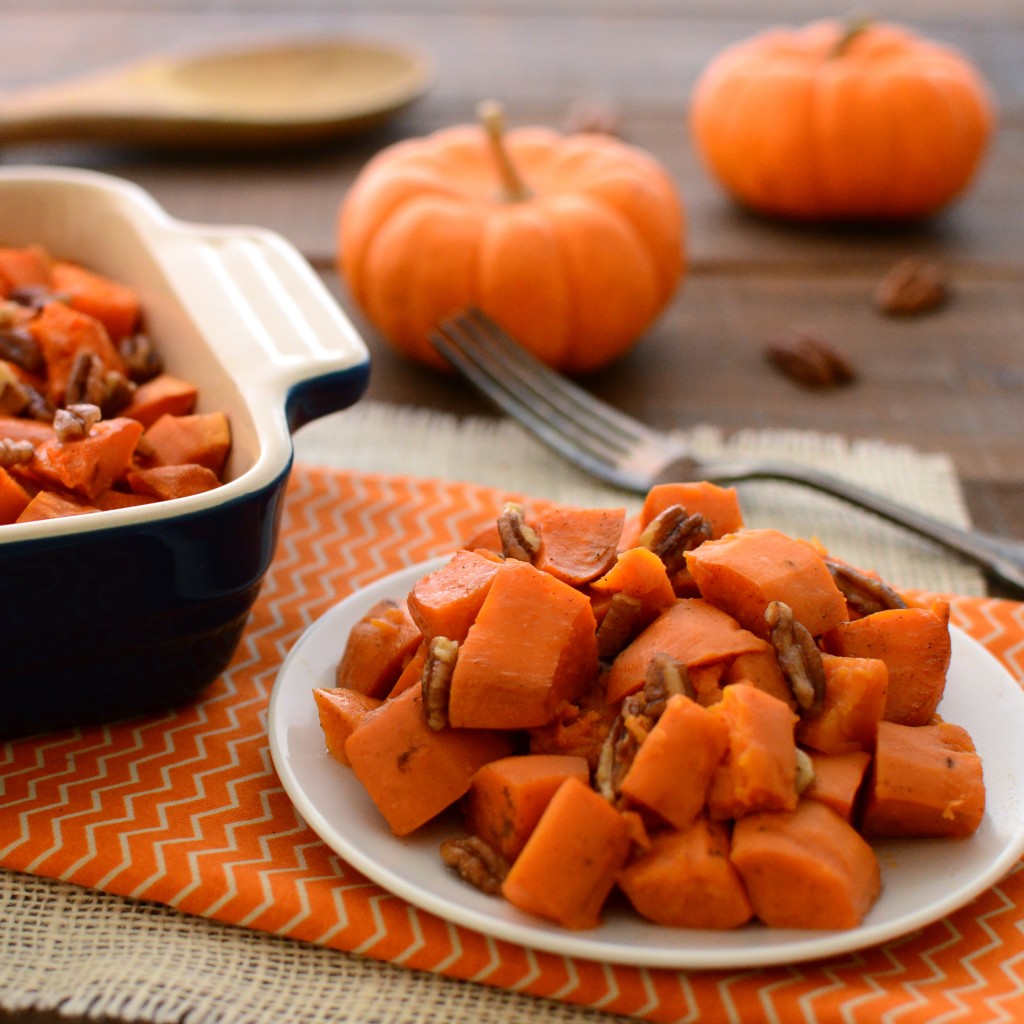 Baked Sweet Potato Casserole
2013-11-27 19:00:32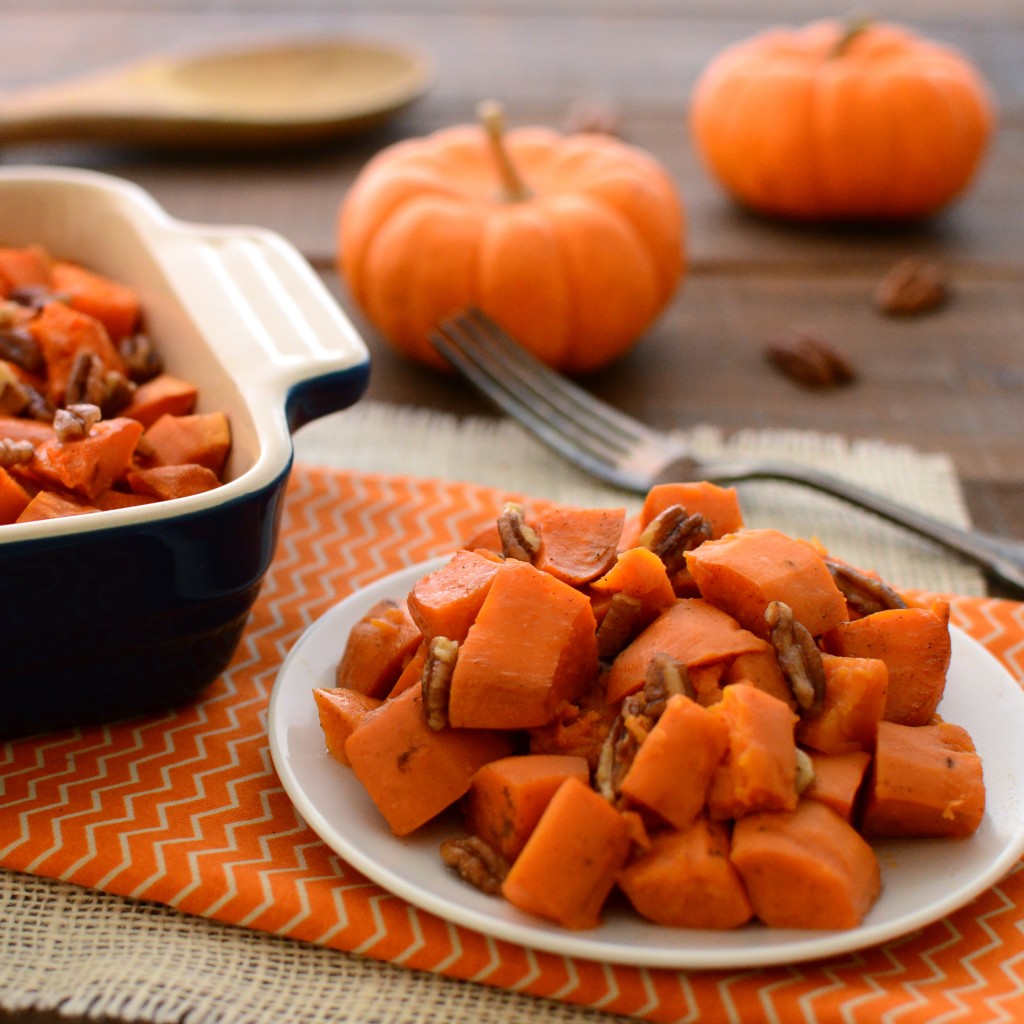 Ingredients
8 sweet potatoes, peeled and cubed
2 Tbsp. water
1/2 Tbsp. brown sugar
dash of cinnamon
dash of ginger (opt.)
1/2 tsp. salt
honey for drizzling (opt.)
1/4 C. pecan pieces (opt.)
Instructions
Peel and cube the sweet potatoes. Cubes should be about half inch to one inch.
Place the sweet potatoes in a 9x9 or similar size baking dish.
Preheat oven to 350 degrees.
In a small tupperware container, shake together the water, brown sugar, cinnamon, ginger, and salt.
Drizzle this mixture over the sweet potatoes.
Sprinkle the pecans evenly across the top if using.
Drizzle the top with honey if desired.
Spray the top with cooking oil if desired.
Cover the baking dish with tinfoil. (Do not skip this step!)
Bake at 350 degrees for 1 hour and 15 minutes or until potatoes are soft when a fork is inserted into them.
Serve warm.
Veggie On A Penny http://www.veggieonapenny.com/