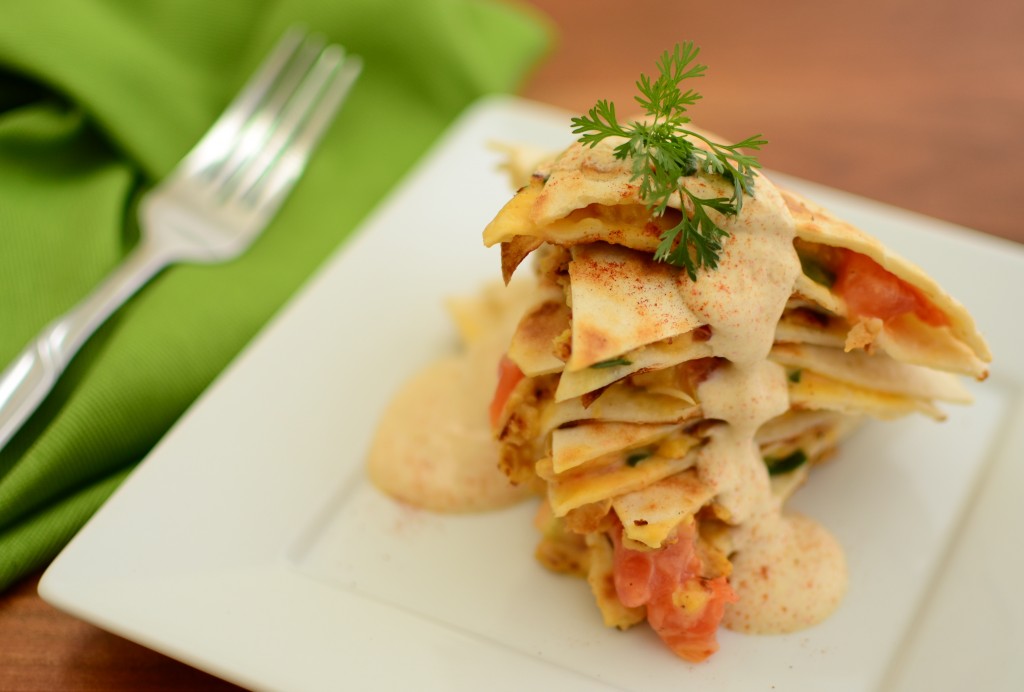 Here's a quick scenario for you:
Where you are: Sitting on the couch
Situation: Just got home from work, exhausted
What you want to do: Go to bed
What you need to do: Make a tasty supper with some nutrition involved
Time frame: 20 minutes
But I'm sure you've never been in this situation. Never.
Just incase you have, here's some quick chipotle chicken quesadillas that just might bail you out.
I love the flexibility of these. Just got 5 minutes? Great, cheese quesadillas, here we come.
Ten minutes? Throw in some tomatoes, maybe even green onions.
Or get that soy chicken frying to make an easy dinner that really will impress. Really.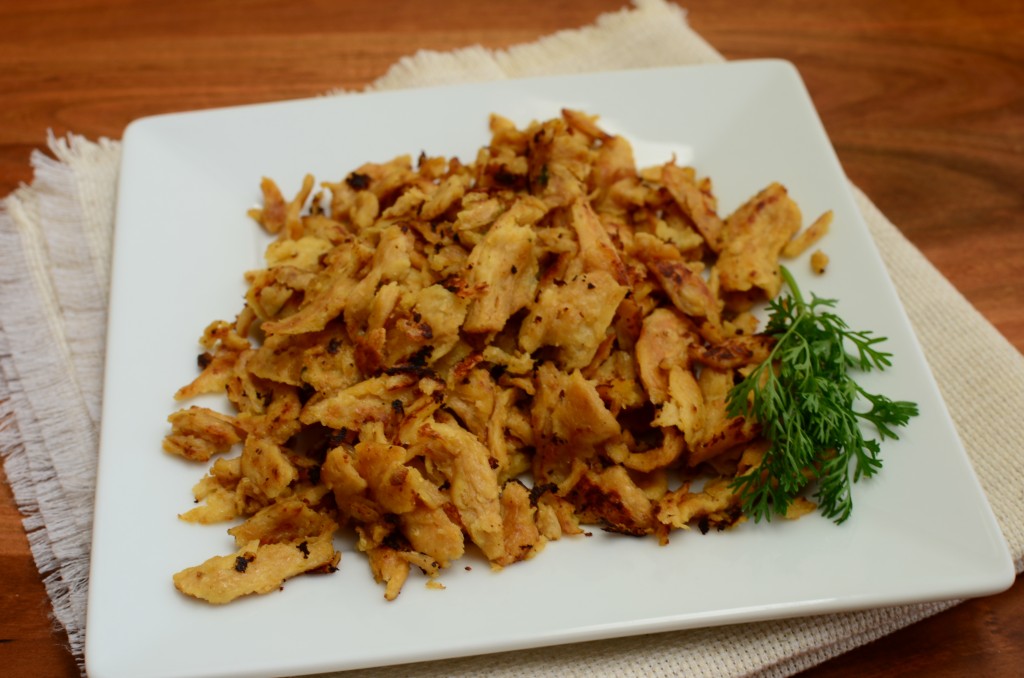 One tip: I try to make some of my vegan cheese and homemade mayonnaise when I have a little bit more time in the week. If you've got those two things sitting in the fridge, these little quesadillas will be a breeze. Plus, that cheese will bail you out all week long. Grilled cheese sandwiches, macaroni and cheese, nachos, twice baked potatoes, cheesy lasagna… you get the picture.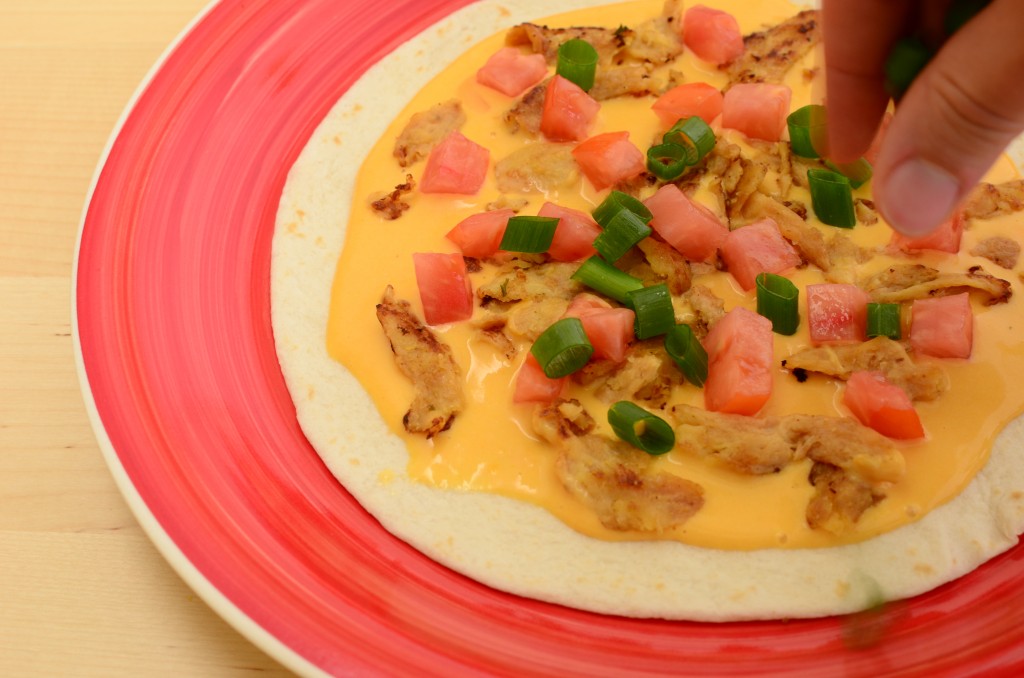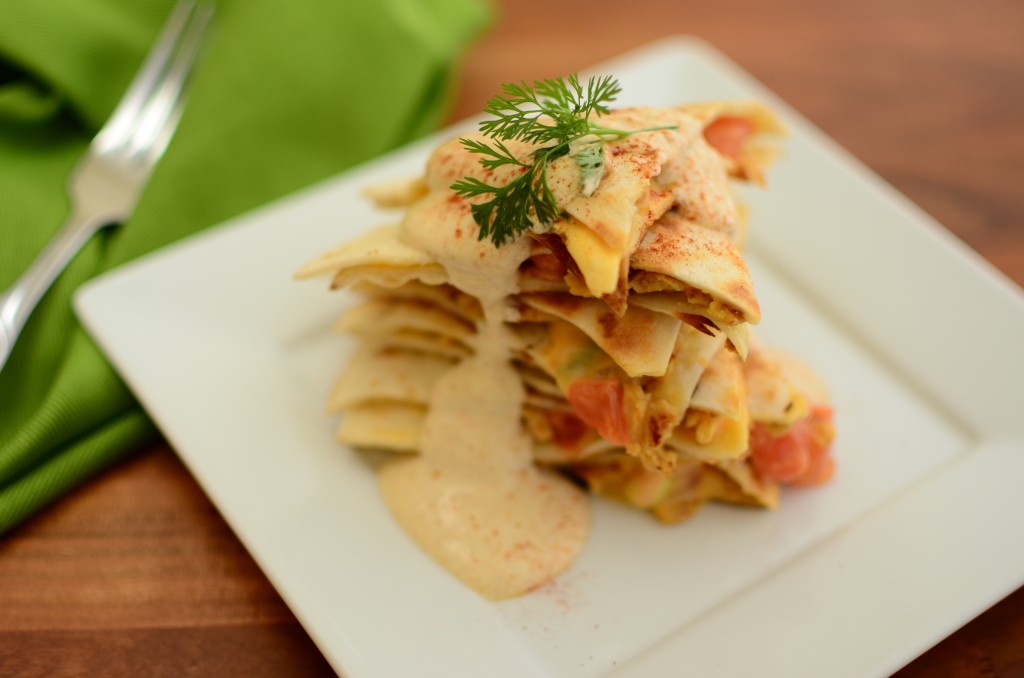 Drizzle Subway-style chipotle sauce over the top. Serve warm.
So there you have it. Chipotle chicken quesadillas in 20 minutes.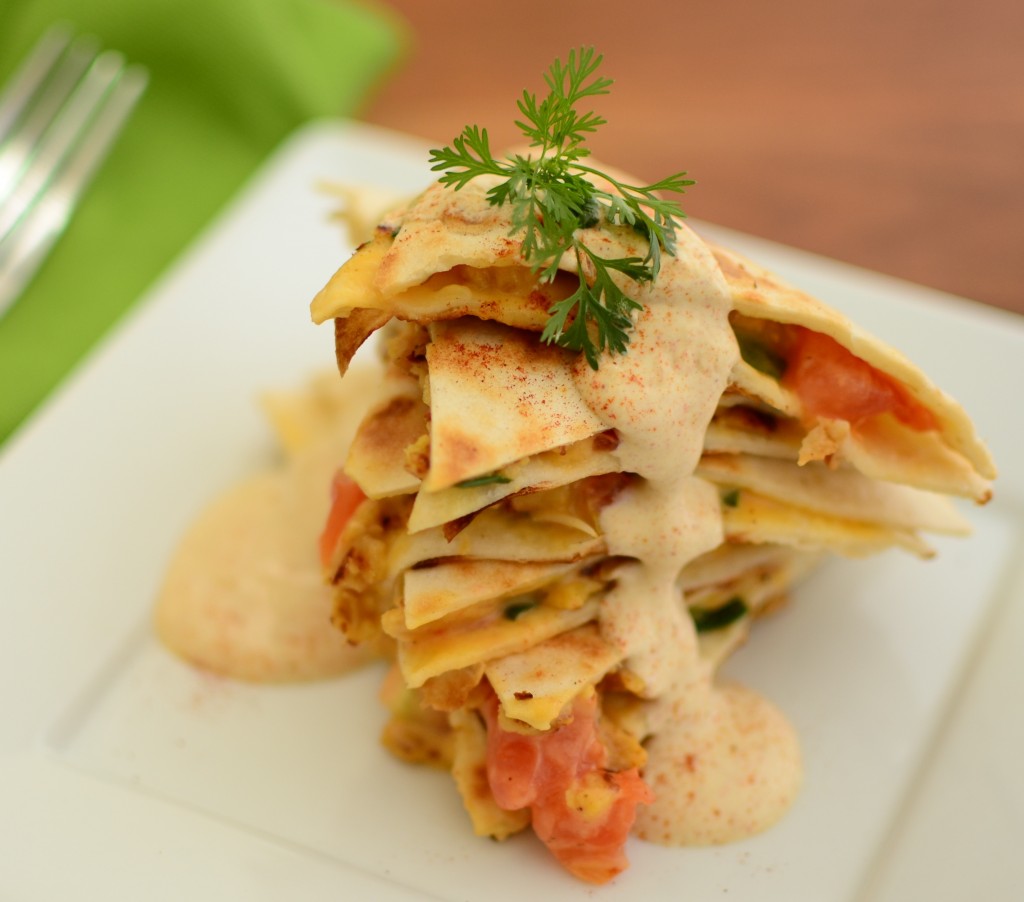 Chipotle Chicken Quesadillas
2013-07-24 17:31:20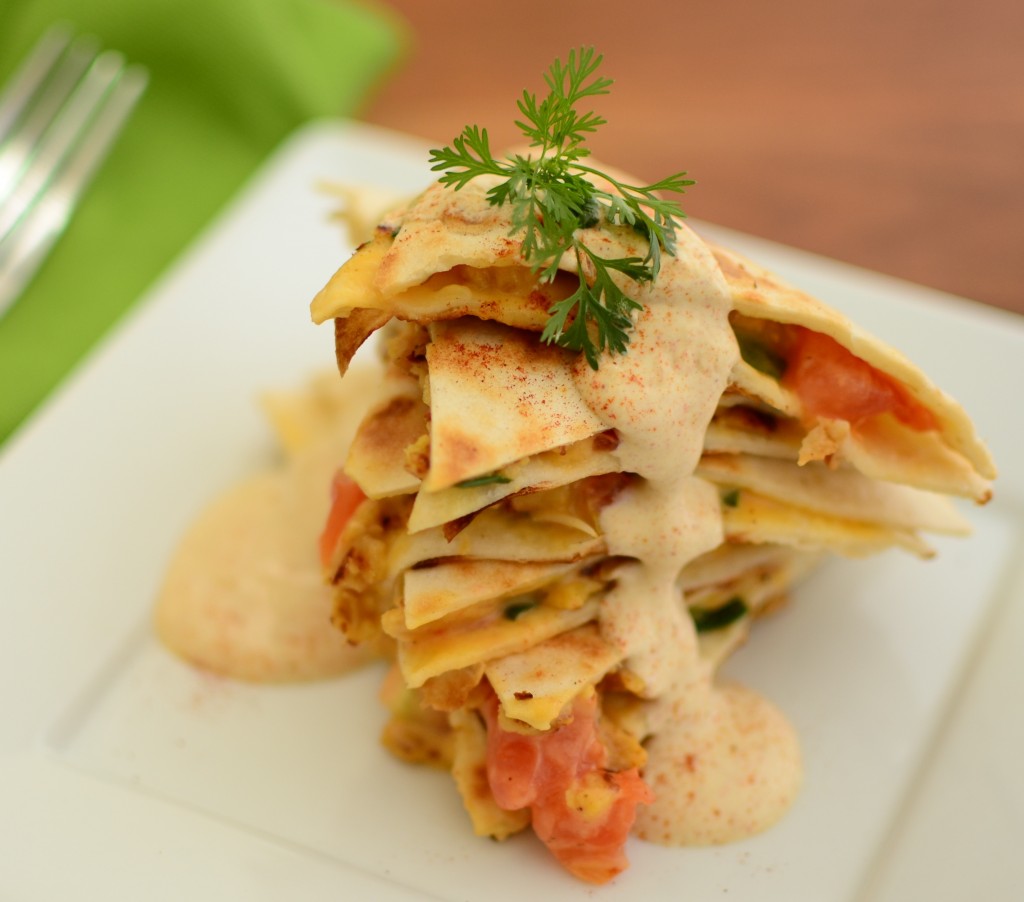 Serves 4
Quick & delicious cheesy quesadillas
Ingredients
8 tortillas
1 C. cheese sauce
1/2 C. diced tomatoes
1/4 C. diced green onions
For the chicken
1 cup dry soy curls
1/2 C. water
1 tsp. salt
1/2 Tbsp. McKay's chicken seasoning
1/2 Tbsp. oil
1/4 tsp. garlic powder
1/2 tsp. onion powder
Dash of cayenne
Dash of chipotle seasoning
To make the chicken
Heat frying pan on burner until it's hot
Put soy curls in frying pan
Add in the water
Mix in oil and stir around
Add in all the salt and seasonings
Fry on high for approximately 5 minutes or until well-browned. Stir frequently.
To assemble the quesadillas
Lay out 1 tortilla
Spread 1/4 cup of cheese on it
Sprinkle on 1/4 of the tomatoes, green onions, and fried chicken
Put a tortilla on top (opt.: Spread cheese on top tortilla before putting on top)
Transfer to pre-heated frying pan on medium heat
Brown both side in frying pan until nicely browned, approx. 3 minutes per side.
Once well-browned, transfer to a plate. I like to use kitchen scissors to cut mine into sixths.
Serve with chipotle sauce, salsa, and vegan cheese.
Adapted from aslolife
Veggie On A Penny http://www.veggieonapenny.com/